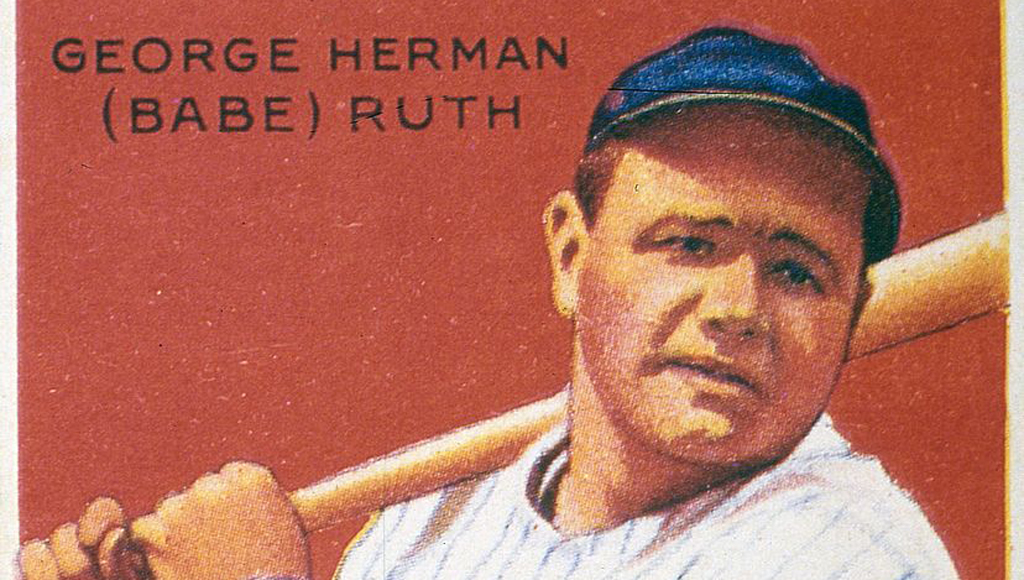 A New Jersey Man Died at 97 Holding a Gold Mine of Babe Ruth Baseball Cards
Six autographed Babe Ruth baseball cards will be going up for auction in the coming months.
Just when you figured that every attic in America must have been searched twice in pursuit of Mickey Mantle rookie cards and Honus Wagner T206's, along comes the discovery of an incredible collection that has the hobby buzzing. This time, the treasure includes autographed Babe Ruth cards.
By the time everything is sold off, a collection found this spring in New Jersey should garner millions.
'Uncle Jimmy' acquired quite the card collection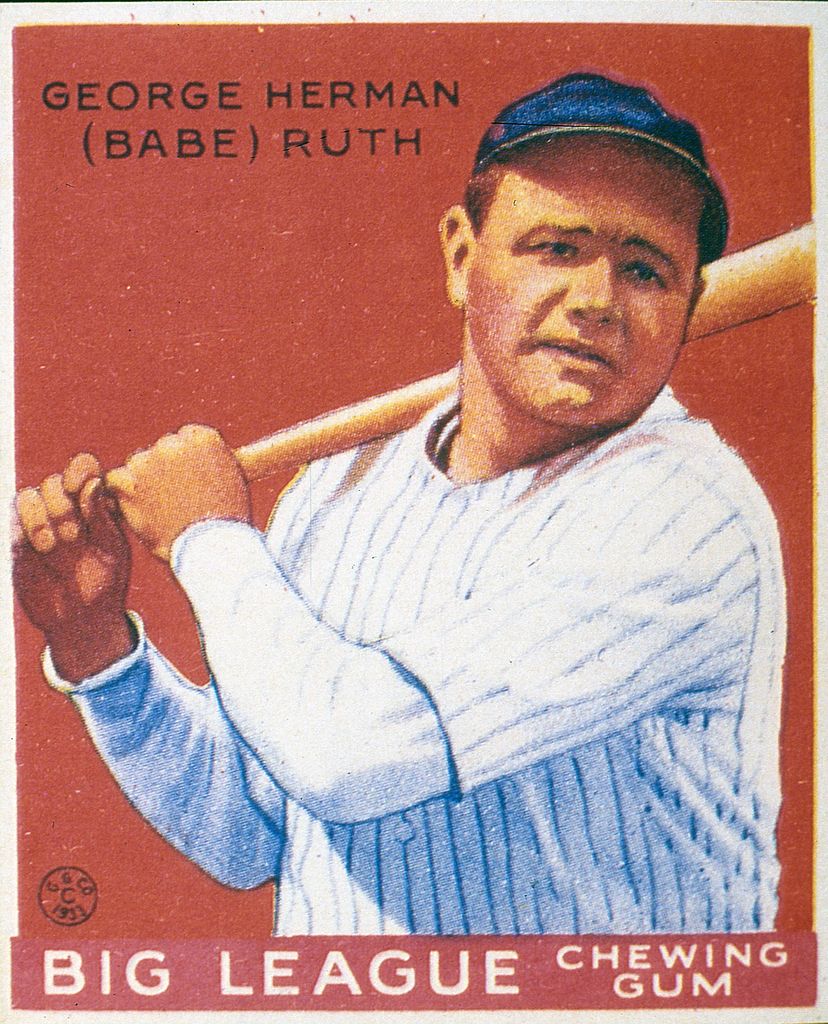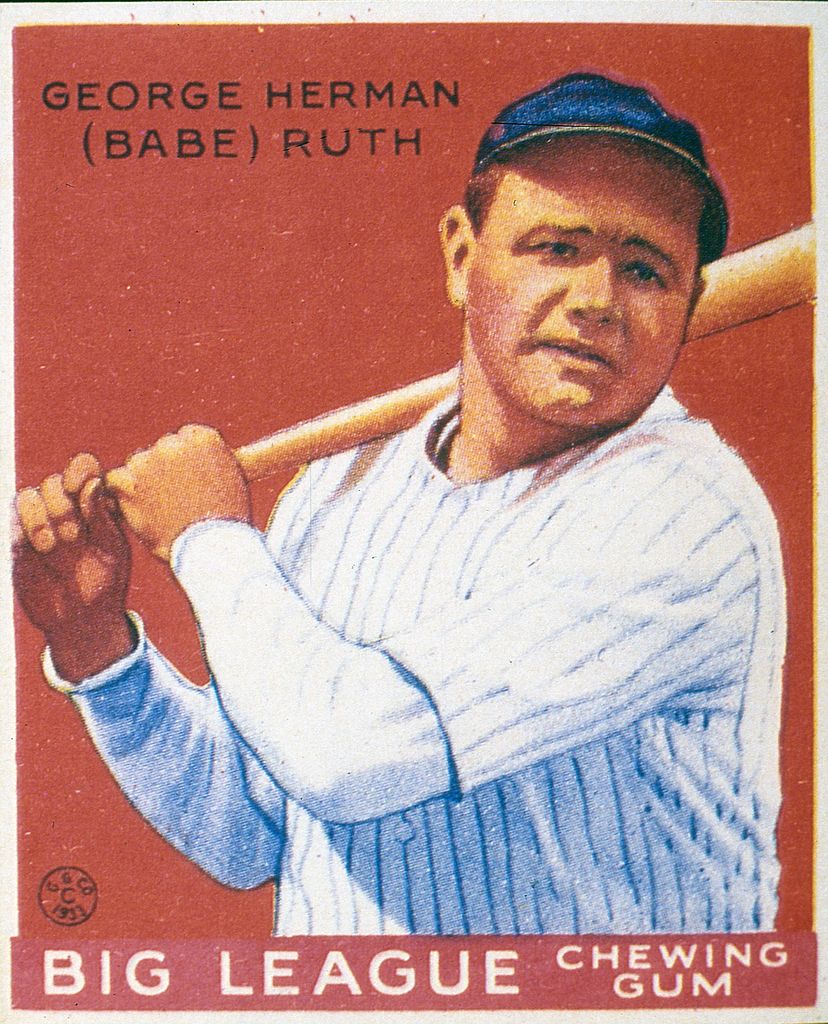 James Micioni of Boonton, New Jersey, was a retired high school janitor who apparently took as much pride in keeping his baseball cards and photos tidy as he did keeping the school grounds in top shape. When he died in March at the age of 97, Micioni left behind an astonishing collection of memorabilia, including hard-to-find baseball cards.
Among the cards were six 1933 Goudey-brand Babe Ruth cards. The cards are hard to find to begin with, but what makes the "Uncle Jimmy Collection," as it's come to be known, unusual is that there are six of them – and all are autographed by The Bambino.
The first of the six Babe Ruth cards goes up for auction this weekend via Wheatland Auction Services in Lancaster, Pennsylvania. The winning bid for that one card is expected to be more than $100,000. By the time everything is sold in a series of auctions, Micioni's heirs stand to collect several million dollars, NJ.com reported.
Interestingly, Micioni seemed to know that he had valuable items in his collection, but he was in no hurry to profit. He gave away small pieces of the collection to relatives over the past 15 years, though nephew Peter Cicioni said the family didn't know the actual worth until they worked with professional graders.
"'You'll figure it out when I'm gone,'" he quoted his uncle as saying.
The quality of the Babe Ruth cards is key
The six Babe Ruth cards – each of the set's four variations plus two duplicates – will be key to determining how much the family of the late James Micioni makes through the auctions that will be spread out over several months.
The collection was authenticated and graded by Professional Sports Authenticator, and the Ruth cards were rated at between 4 and 8 on the 10-point scale. But much of the rest of the collection, including autographed Lou Gehrig and Jimmie Foxx cards from the same set, grades out near the high end. That's remarkable for items that are so old.
"Because 'Uncle Jimmy' preserved them so well, the colors retain their freshness and their brightness," said Joe Orlando, an executive with PSA, "so the eye appeal of the cards is tremendous because he took the time to preserve them the right way."
'Uncle Jimmy' assembled his collection over time
Maybe the best part of the story about the massive New Jersey memorabilia cache is how James Micioni went about putting it together without fanfare. He lived his entire life in New Jersey, roughly 20 miles west of the Bronx, and never drove. But he was a lifelong baseball fan who attended many New York Yankees, New York Giants, and Brooklyn Dodgers games in person.
He acquired programs and promotional giveaways at games, but Micioni also took the time to write to players, teams, and photographers. They frequently sent him photos and one-of-a-kind items, sometimes autographed.
"Maybe once a decade something like this comes around," Wheatland Auction Services owner Chuck Whisman said. "The cool thing is, nobody knew of his collection. He just collected his whole life. He didn't show it off to anyone."