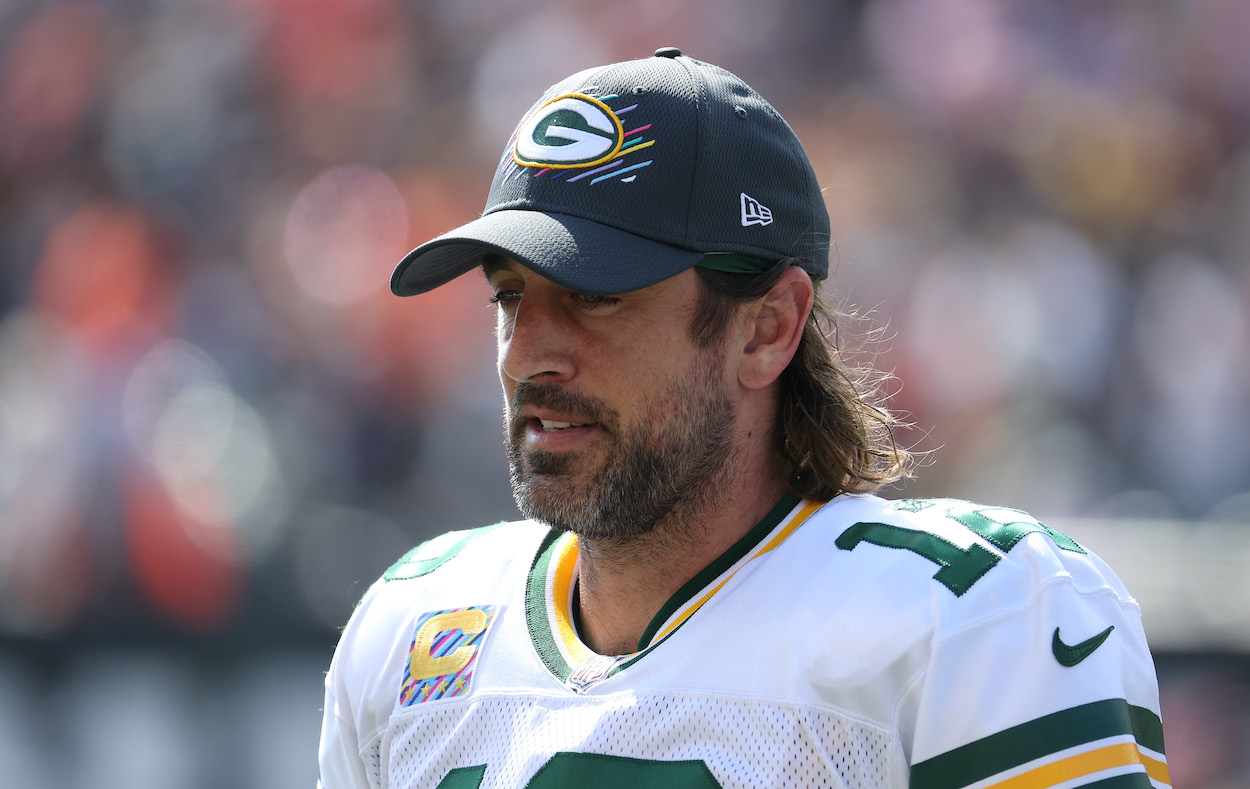 Aaron Rodgers' Biggest Piece of Advice for Young NFL QB is to Slide, But Admits 1 Doesn't Need To: 'He's so Damn Fast'
Aaron Rodgers paved the way for today's modern running quarterback and he has some advice for all but one of these guys to keep them safe.
In today's NFL, almost all young quarterbacks have the ability to escape the pocket and run. Gone are the days when statuesque passers dominate the game. In this new era, QBs need escapability and athleticism. A lot of this trend goes back to the success of Green Bay Packers quarterback Aaron Rodgers. He combined the arm talent and mobility that teams look for today.
After 17 seasons in the league, Rodgers is still using his legs and his arms as effectively as anyone, even winning the NFL MVP Award in 2020. When he sees young quarterbacks who can get out of the pocket today, he likes to share one piece of advice with them so that they may have the same type of longevity he has. He thinks all young QBs should take his advice.
Well, except for one.
The prototype NFL quarterback has changed over the years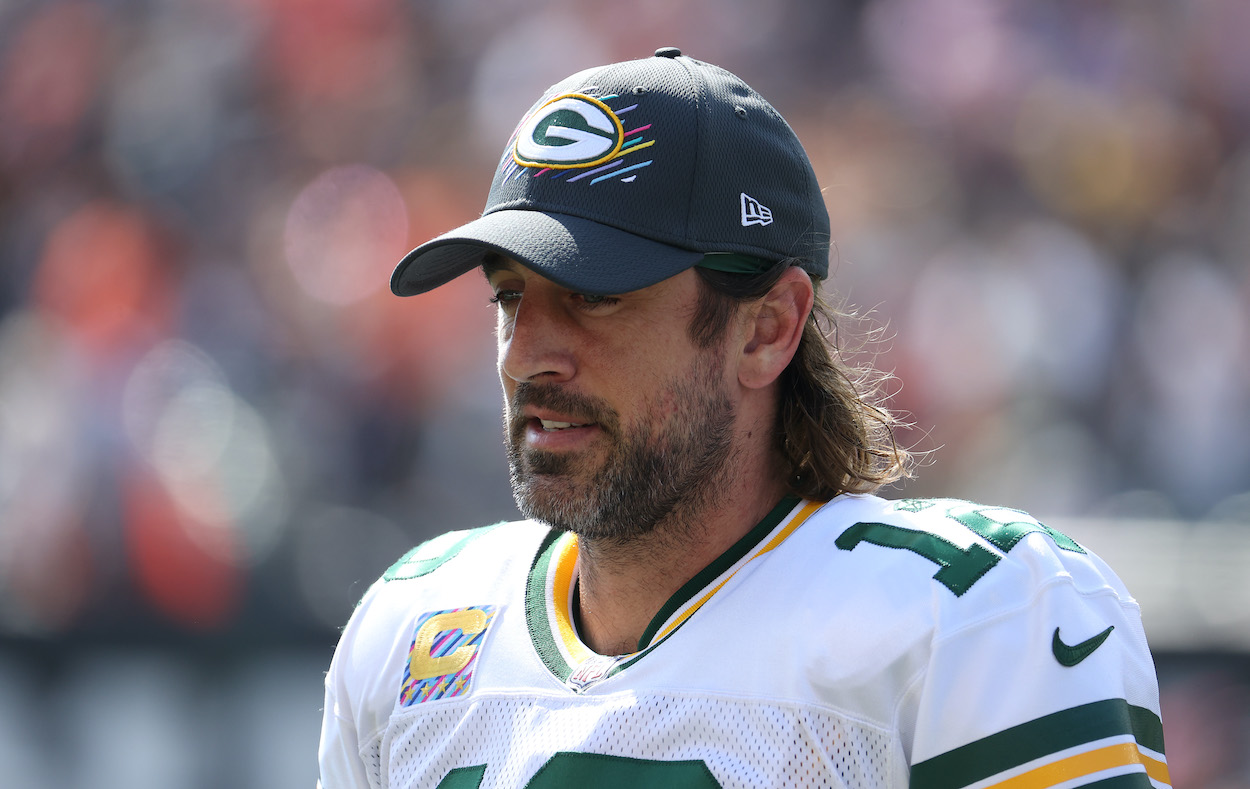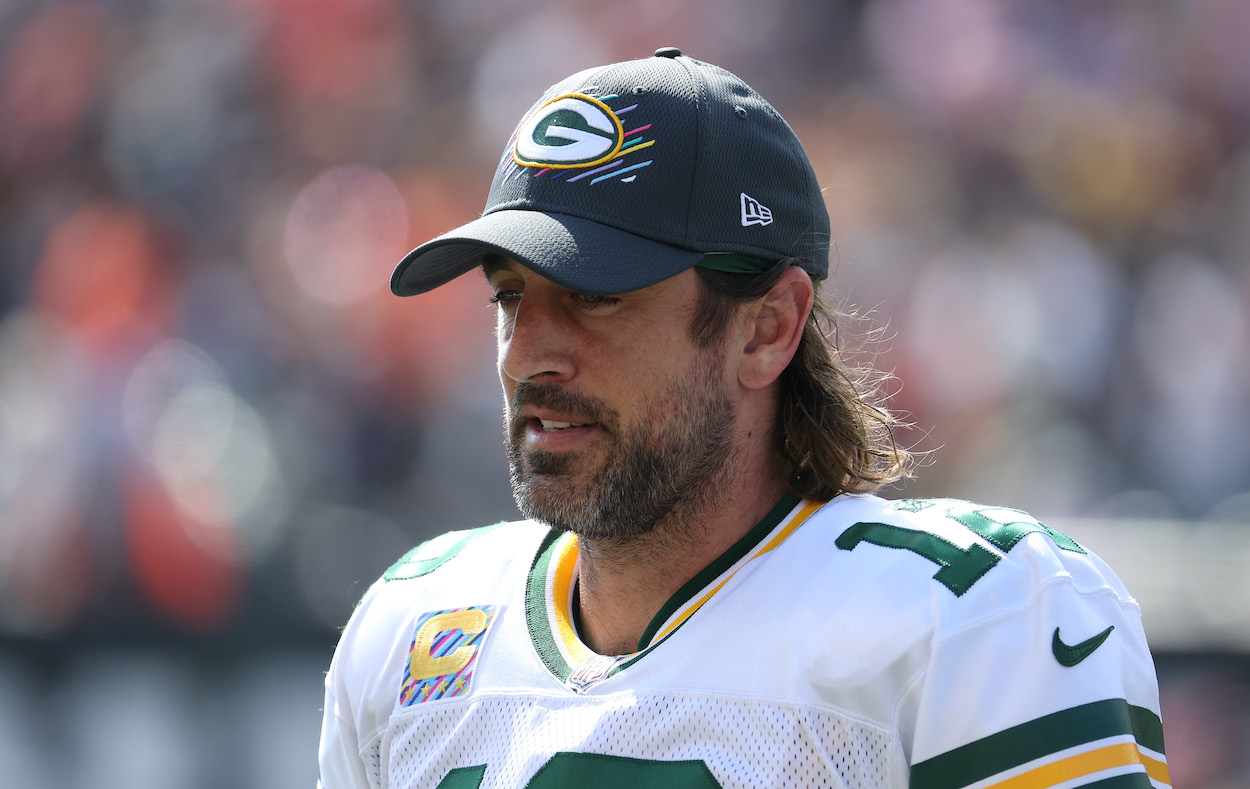 When you think of the best NFL QBs of the 20th century, you think of all-time greats like Johnny Unitas, Dan Fouts, Joe Montana, Dan Marino, Peyton Manning, and Tom Brady. What do these luminaries have in common? They were pure pocket-passers.
Through the years, there have been some incredibly successful QBs who could run. Fran Tarkenton, John Elway, Steve Young, Randall Cunningham, Donovan McNabb, and Michael Vick all fit this mold.
It wasn't until the second decade of the 2000s, though, when mobile QBs started becoming heavily valued by NFL franchises.
This was when QBs who were comfortable escaping the pocket and throwing on the run began to succeed. Quarterbacks who paved the way for today's signal-callers include Rodgers, Andrew Luck, Russell Wilson, and Colin Kaepernick.
Those QBs were aberrations in the NFL who came in and had consistent success. The way they played and the way they added to the dynamism of their offense with their feet made NFL scouts and front offices start to reevaluate what they look for in their offensive leader. '
Now that Rodgers is the elder statesman of this new breed of quarterback, he has a sage piece of advice for all of the young, mobile athletes under center, even though there is one who he says doesn't need to listen. 
Aaron Rodgers has some advice for this new breed or running quarterback
In Week 6, the Green Bay Packers beat the Cincinnati Bengals in an overtime thriller that featured five missed field goals down the stretch and in OT. On the other side of the field from Aaron Rodgers was second-year sensation Joe Burrow.
It looked like Burrow suffered a head injury in the second quarter while diving for the first down marker on a run. He came back the next series but ended up in the hospital after the game with a throat contusion suffered on a different play.
During his weekly appearance on the Pat McAfee Show 2.0, Rodgers shared how impressed he was with the former LSU Tiger and No. 1 overall pick.
However, Rodgers did share that he gave a stock piece of advice to Burrow to help him continue to grow and prosper in the NFL:
I will tell you, the thing that I told [Burrow], which I've told other quarterbacks from time to time: slide. Slide. I said, 'You're too damn talented. You've got so much in front of you to accomplish in this league. Sometimes you've got to slide.'… The only guy who I've told to slide who really didn't need to hear it, and still doesn't, is [Lamar Jackson] because he's so damn fast and talented and strong running the ball, man, he can keep running the ball like that for a lot of years. Lamar, you don't need to slide. But, everybody else, just slide every now and then.

Aaron Rodgers on Joe Burrow and Lamar Jackson
Lamar Jackson might be a step above all other NFL QBs right now when it comes to running, but the sheer number of young, mobile signal-callers in the league is changing the game.
Young, mobile NFL QBs are the new normal
In the last five seasons, NFL teams have drafted 20 first-round QBs.
The vast majority of these highly-chosen quarterbacks who have become successful are ones who are very comfortable on the run, just like Aaron Rodgers.
In 2017, all three QBs selected were mobile. The two more mobile passers that year had much more on-filed success, though. Mitchell Trubisky was the first QB taken. He made a Pro Bowl and the playoffs once, but after him, Patrick Mahomes and Deshaun Watson went No. 10 and No. 12, respectively, and have been two of the best in the NFL in the last five seasons.
In 2018, you can separate the busts from the successes almost entirely based on mobility. The less mobile Sam Darnold and Josh Rosen are closer to Bustville, while Josh Allen, Baker Mayfield, and Jackson are all bonified winners and stars.
The same can be said in 2019, where Kyler Murray has become a top player in the league. Daniel Jones and Dwayne Haskins have not.
It's still early for the class of 2020, but the mobile Burrow and Justin Herbert can both add their names to the success column. Both Tua Tagovailoa and Jordan Love aren't there yet, even with good running skills. However, that is more about injury and lack of opportunity (behind Aaron Rodgers), respectively.
The 2021 class is interesting because it features the traditional pocket passer with the best chance for success in half a decade. Trevor Lawrence, Zach Wilson, Trey Lance, and Justin Fields all have the wheels to fit into the modern NFL. That's not Mac Jones' game, though. If he succeeds in the league, it will be as a throwback to the type of QB that used to be considered the standard.
It could be tough these days, but at least he doesn't have to worry as much about sliding.
Like Sportscasting on Facebook. Follow us on Twitter @sportscasting19