Aaron Rodgers Hasn't Ruled out Return to Packers, According to Former Teammate
Aaron Rodgers hasn't done much talking since news broke of his desire to no longer play for the Green Bay Packers. One of his friends and former teammates, however, has recently spoken to the disgruntled quarterback. John Kuhn has some promising news for Packers fans.
Aaron Rodgers and the Green Bay Packers ready for a breakup?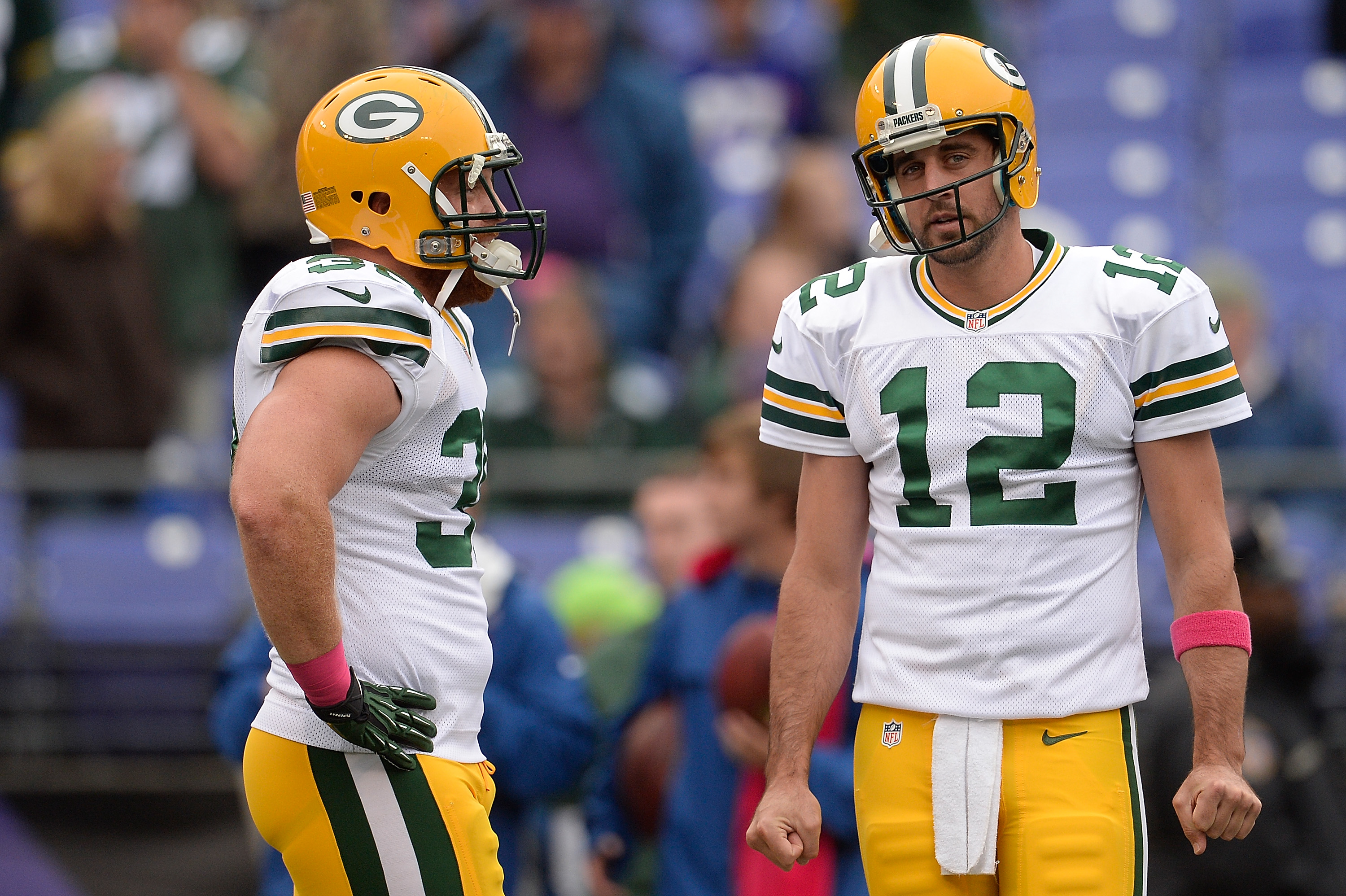 From the outside, things don't appear to be going so well in Green Bay. The Packers' MVP quarterback has indicated he wants to move on from the team and isn't saying anything publicly. The speculation is Rodgers wants out, and the team has no plans to trade him.
Rodgers has three years remaining on the four-year extension he signed prior to the 2018 season. He's 37 years old but was named the league's MVP after leading the NFL with 48 touchdown passes and completing a league-high 70.7% of his passes. With Rodgers' competitiveness and ego, retirement isn't likely.
If the team holds true to its statement about not trading Rodgers, what happens? Does he sit out the season? With his 40s quickly approaching, wasting a year probably isn't the smartest move.
John Kuhn believes there's a chance for reconciliation
Not only are John Kuhn and Aaron Rodgers former teammates, but they are also good friends. They played nine years together in Green Bay, winning a Super Bowl. Kuhn remains in contact with the quarterback and said he's hopeful Rodgers will be back with the Packers in 2021.
"I've talked with Aaron Rodgers," Kuhn said on The Zach Gelb Show. "He's conflicted because this man loves to play the game of football and this man loves to be a Green Bay Packer and this man truly sees careers, he's watched friends leave. He watched Brett Favre's career toward the end. He's watched all these things play out in front of his eyes. He's seen some situations that weren't finished the way they could or should have, and he's trying to take his own destiny into his own hands."
Kuhn was asked if Rodgers had ruled out returning to the team. "Absolutely not," Kuhn said. "I still believe there's an opportunity at a resolution here. It's going to take two men that are dug in right and trying to meet in the middle where they're both happy. I truly believe Aaron wants to come back to Green Bay, but he doesn't want to do it on a lame-duck contract."
Kuhn: 'Players aren't immune to being human'
Kuhn played 12 seasons in the NFL, nine for the Packers. He knows there's a business side to the game and knows players sometimes say things out of frustration. He said that could be the case with Rodgers. Rodgers has three years left on his deal and has a first-round pick looking over his shoulder. Kuhn believes the quarterback is simply looking for insurance and may simply be frustrated with the situation.
"I'll start with this," he said on The Zach Gelb Show. "Players aren't immune to being human. Just because they're professional athletes at the highest level doesn't take away the human element of things. People say things all the time out of emotion and not necessarily out of what they're going to do.
"I've heard many athletes over the course of my career say, 'this is it. I'm done after this year. I'm retiring. I can't take it anymore.' Cooler heads prevail. Time heals all wounds."