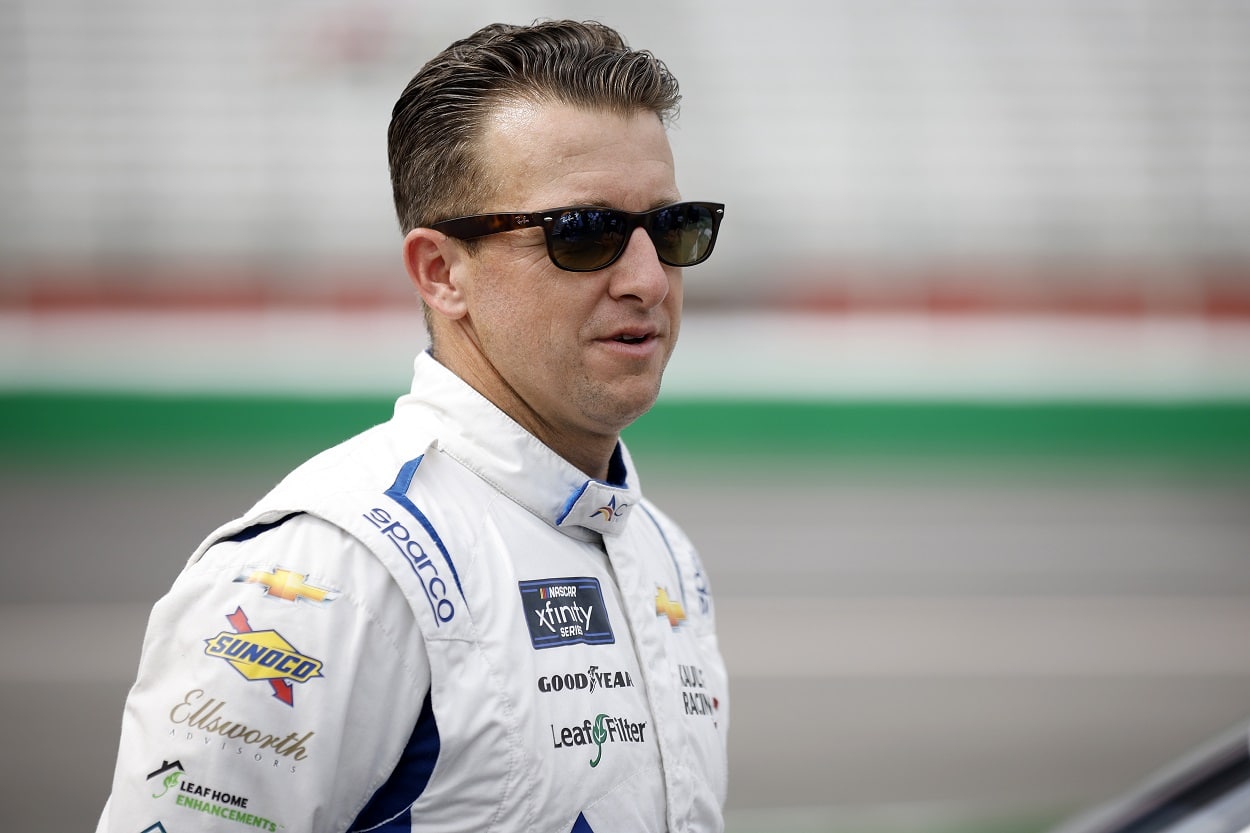 A.J. Allmendinger Should Take Career Resurgence Back to the NASCAR Cup Series on a Full-Time Basis With Kaulig Racing
A.J. Allmendinger is having a career resurgence in 2022 with Kaulig Racing.
A.J. Allmendinger's NASCAR career appeared over after the 2018 season when he failed to crack the top 20 in the Cup Series points standings for the third time in four years.
But four years later, the 40-year-old is in line for a championship in the Xfinity Series and a potential full-time return to the premier series. An accomplished road racer with multiple non-NASCAR championship trophies in his possession, Allmendinger moved to NASCAR late in 2006.
A.J. Allmendinger methodically made his way to a top-tier NASCAR team
Allmendinger dabbled in each of NASCAR's three national touring series for the next two years before he earned a full-time spot with Richard Petty Motorsports in the No. 44 car for the 2009 campaign. He shifted to the famed No. 43 car the following year and narrowly missed qualifying for the then-12 car field of the NASCAR Playoffs in 2011 with a career-high 10 top-10 finishes.
That success with a mid-tier organization led him to the most prestigious opportunity of his career. Team Penske signed him to drive the No. 22 car, which Kurt Busch had just taken to the playoffs three consecutive years before an outburst in the 2011 season finale at Homestead-Miami Speedway cost him his job.
Allmendinger had sporadic good runs early in 2012 but registered a pair of ninth-place results to finish the month of June.
Then a drug test result came in mere hours before the July 4 weekend race at Daytona International Speedway that said he had tested positive for an amphetamine Allmendinger said was Adderall. That led to a suspension that effectively ended his career at Team Penske.
He returned late in the 2012 season with four races for Phoenix Racing in the No. 51 car with lackluster results. Another part-time season followed before JTG Daugherty Racing signed him to a full-time deal to drive the No. 47 car in 2014. He rewarded that decision with his first career Cup Series win at Watkins Glen International, which qualified him for the playoffs.
Allmendinger remained at JTG Daugherty for four more years without another win, and it appeared the then-36-year-old's full-time Cup Series career had come to a close.
Kaulig Racing has resurrected his career
He ran a handful of Xfinity Series races for upstart Kaulig Racing in 2019 and won the Charlotte Roval race, his first victory in any NASCAR race since his 2014 triumph at Watkins Glen.
That led to 11 Xfinity races in 2020, which included a pair of wins. He expanded his slate to a full-time Xfinity schedule and part-time Cup Series role in 2021, and suddenly his career was again pointed skyward.
Allmendinger tied for the Xfinity Series lead with five victories and finished fourth in the championship standings, and he won the Cup Series race on the Indianapolis Motor Speedway road course.
On a similar schedule this season, Allmendinger has two Cup Series top-10 finishes and nearly won the Cup Series race in March at the Circuit of the Americas road course in Austin, Texas.
Meanwhile, he might be the championship favorite in the Xfinity Series. He has a pair of victories and has led the points standings since the seventh race of the season.
Allmendinger has made a strong audition to be full-time in the Cup Series again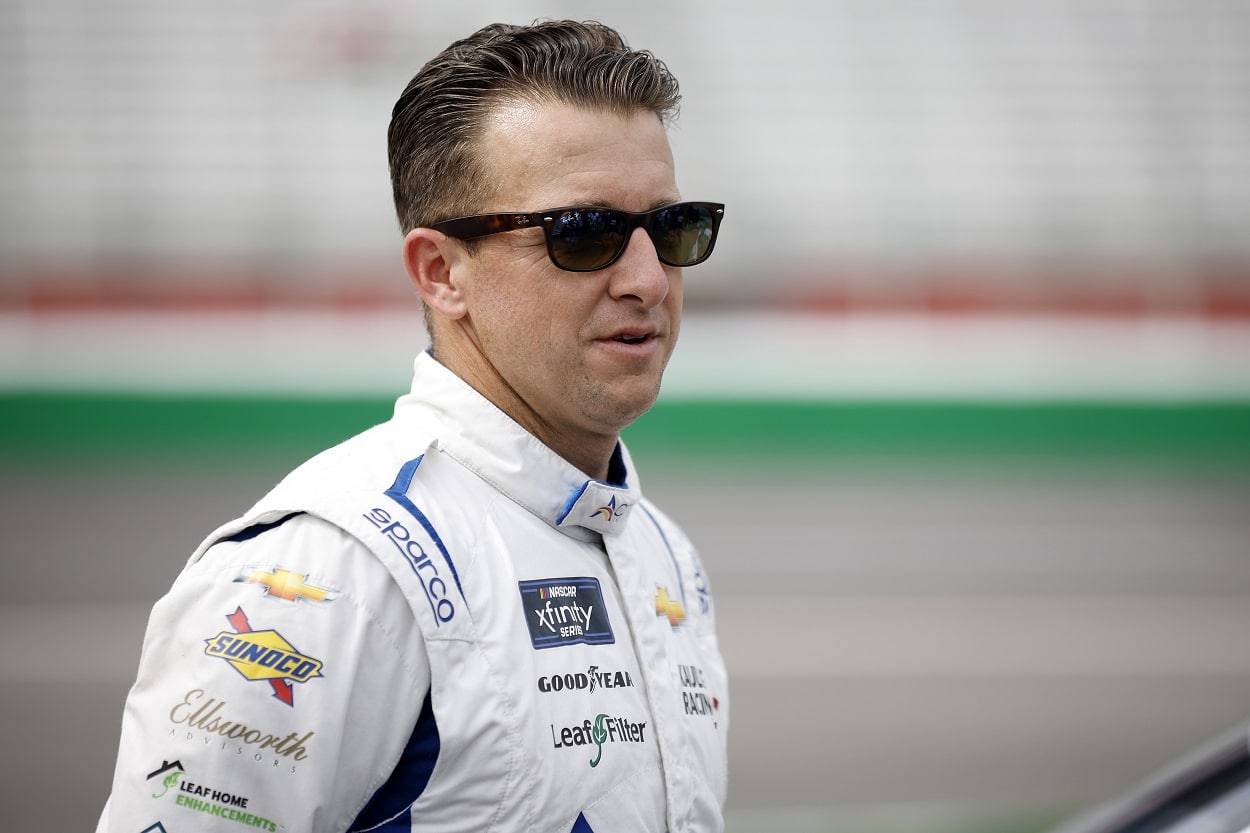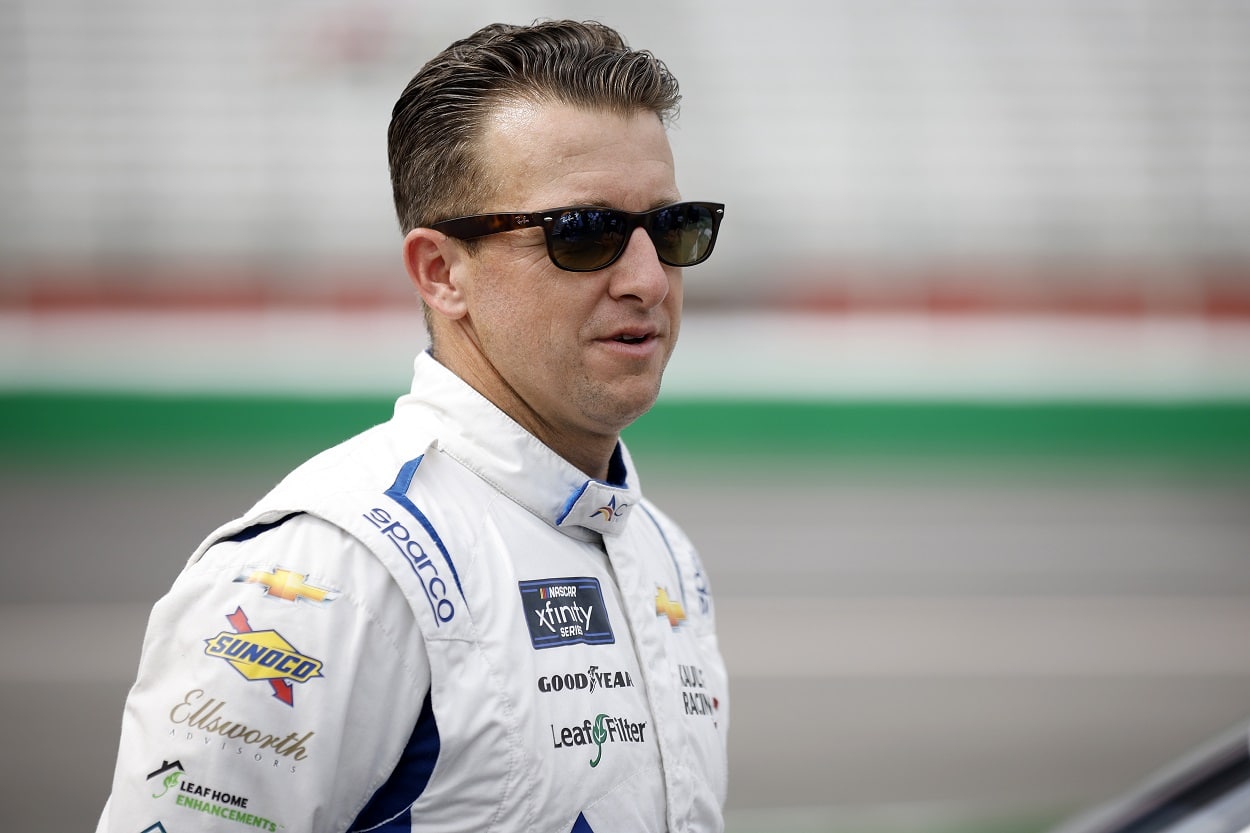 While the Xfinity program is a full-time commitment, Allmendinger has shared the No. 16 Kaulig car this season with Noah Gragson and Daniel Hemric.
Gragson has not finished better than 18th in his five Kaulig races, while Hemric popped a ninth-place finish in the second race of the season at Auto Club Speedway in Fontana, Calif., but has no top-20 finishes since.
Gragson is one of the hottest prospects in the Xfinity Series, but rumors currently swirl about him being the leading candidate to replace Ty Dillon in the No. 42 car for Petty GMS Motorsports in the Cup Series.
Hemric won the 2021 Xfinity Series title for Joe Gibbs Racing but sits 10th in the Xfinity Series standings this season with seven top-10s in 18 races.
Allmendinger said he enjoyed the freedom of a part-time schedule after his full-time run in the Cup Series ended. Still, he is back to a full-time schedule for the second straight year in the Xfinity Series and has proven he still has the ability to compete and win at NASCAR's highest level.
A single driver for the No. 16 car might also give Kaulig Racing more stability, and Allmendinger has outrun Kaulig Racing's full-time driver, Justin Haley, in six of the 10 races they have both entered.
It would be a shocking turnaround for a driver who said he was retired after the 2018 season, but Allmendinger might be in line for his best NASCAR opportunity in a decade should Kaulig Racing name him the full-time driver for the No. 16 car next year.
At this point, he is an obvious top choice if he wants the job.
All stats courtesy of Racing Reference
Like Sportscasting on Facebook. Follow us on Twitter @sportscasting19 and subscribe to our YouTube channel.