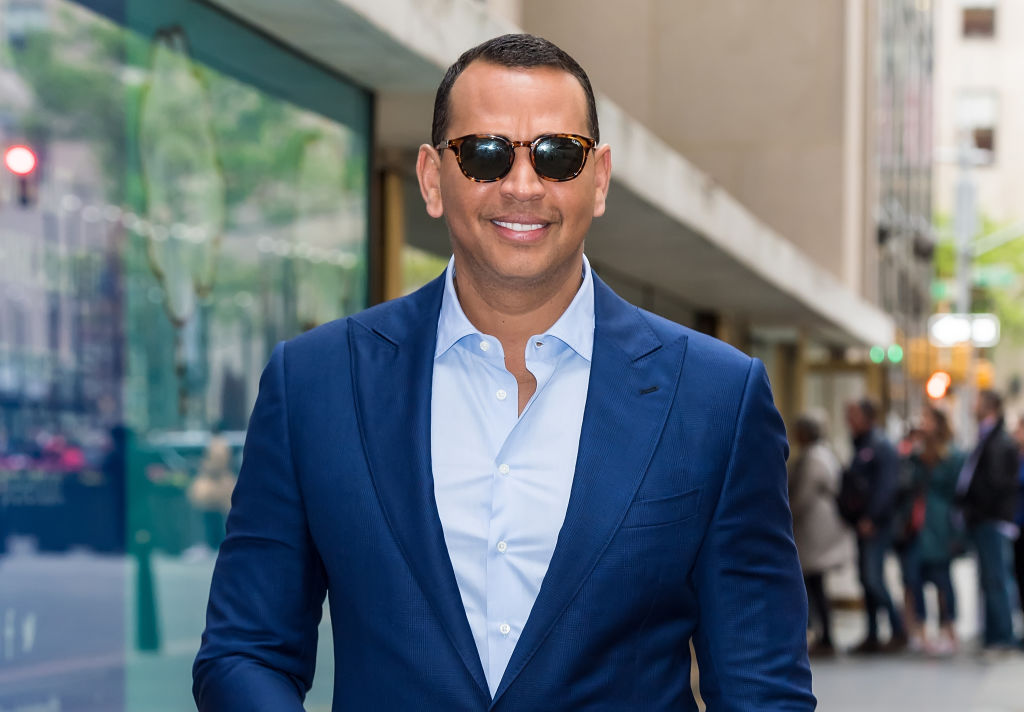 Alex Rodriguez Could Be a Better MLB Commissioner Than You'd Think
While Alex Rodriguez probably won't become the MLB Commissioner anytime soon, he might be better at the job than you'd initially think.
Whether you love him or hate him, it's hard to argue with Alex Rodriguez's star power. During his playing career, A.Rod shone as one of modern baseball's best players; in retirement, he's remained in the spotlight as a media personality. But have you ever considered Alex Rodriguez as a potential Major League Baseball commissioner?
While the idea of A.Rod replacing Rob Manfred has recently surfaced in the media, don't expect it to happen anytime soon. With that being said, though, the former shortstop could be a better executive than you'd think.
Alex Rodriguez's impressive playing career
By the end of his Major League Baseball career, Alex Rodriguez had become a pretty unpopular figure. That reality, however, can't erase his statistical dominance over the year.
A.Rod made his MLB debut with the Seattle Mariners as an 18-year-old. He didn't play his first full season in the big leagues until two years later, but, immediately made up for lost time; he .358 in 1996, belting 36 home runs and coming within touching distance of the AL MVP award. Over the next five seasons, the shortstop turned into a legitimate star.
In 2000, however, Rodriguez hit free agency and left Seattle to join the Texas Rangers. The shortstop's strong offensive production continued, and he claimed the 2003 AL MVP crown, but he wasn't destined to remain in the Lone Star State for long. After Major League Baseball vetoed a trade to the Boston Red Sox, an Aaron Boone injury paved the way for A.Rod to join the New York Yankees.
Rodriguez's time in the Bronx proved to be a bit of a mixed bag. While he won a World Series title and two AL MVP awards, he also struggled with injuries and served a season-long suspension for steroid use. A.Rod retired at the end of the 2016 season, finishing his pro career with a .295 batting average, 3,115 hits, 696 home runs.
Could A.Rod really become MLB commissioner?
Between his handling of the Houston Astros sign-stealing scandal and the current uncertainty regarding the 2020 season, MLB Commissioner Rob Manfred isn't the most popular guy around. But could A.Rod really replace him as baseball's top dog?
The idea was floated by Jac Collinsworth on NBC Sports' All Things. Beyond suggesting that Rodriguez replace Manfred, however, Collinsworth didn't offer much to back-up his position.
"He would fix everything," Collinsworth said when asked for an explanation, according to Joe Giglio of NJ Advance Media. "He would fix everything. And here's the thing: Did he use some juice? Yea, he probably used some juice and got tagged with it. But who didn't? And also when they took him off the juice that last year, he was still hitting the ball pretty damn well. People forget that. Remember that? He was like 40."
Alex Rodriguez could be a better commissioner than you'd think
First off, we need to address the elephant in the room. Collinsworth's logic holds absolutely no water; on-field performance doesn't have anything to do with running a professional sports league. Alex Rodriguez isn't going to replace Rob Manfred as the commissioner of Major League Baseball anytime soon.
With that qualification out of the way, though, A.Rod might be a better commissioner than you'd think. In 2017, he shared his vision for a " better, more fan-friendly" version of Major League Baseball in the New York Post. That vision included having more players wear live microphones, partnering with Google, streaming things like batting practice and bullpen sessions, and having ever team offer a monthly $10 ticket game. While there's certainly plenty to debate about those initiatives and running a league requires a great deal more than a few fairly standard ideas, he's at least paying lip service to the concept of bringing baseball to a broader audience.
At the end of the day, even the most die-hard Alex Rodriguez fan probably isn't pushing too hard for the former shortstop to take over as MLB commissioner. If, in some bizarre alternate timeline, he did land the job, though, A.Rod might do better than you'd think.
Stats courtesy of Baseball-Reference