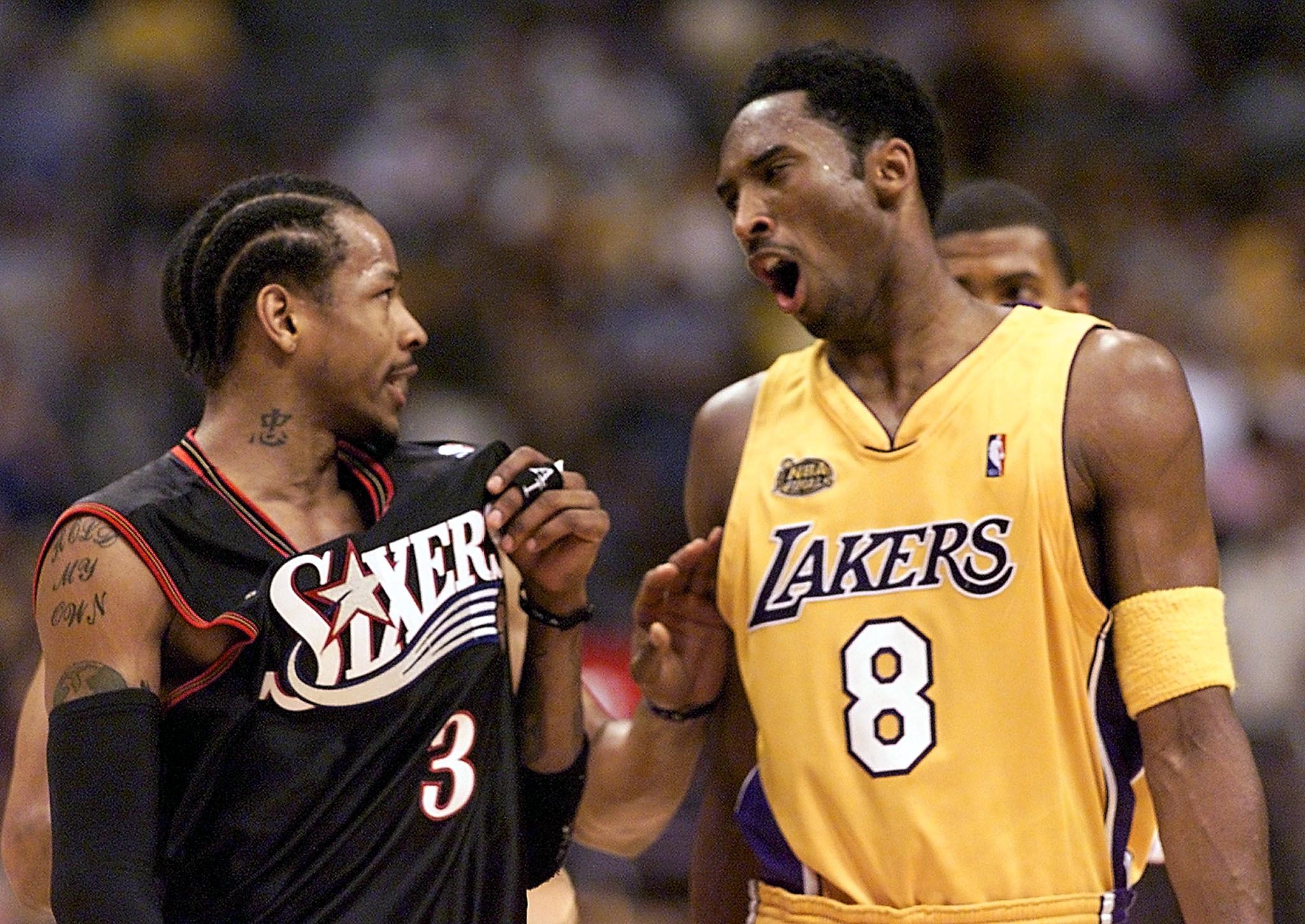 Allen Iverson Paused an Autograph Session to Surprisingly Ask a Fan For His Kobe Bryant Poster
Allen Iverson was so taken aback by a fan asking for AI's signature on a poster portraying The Answer and Kobe Bryant that he asked to keep it.
Basketball fans lined up in droves to get Allen Iverson's signature during an autograph session earlier this week. Soon enough, however, the wonder fans felt at seeing AI transferred to Iverson when a young boy presented him with a poster portraying The Answer and Los Angeles Lakers legend Kobe Bryant.
Iverson and Bryant are eternally linked as members of the esteemed 1996 NBA Draft Class, which AI believes is the best in league history. For his part, Iverson regretted not having a closer off-court relationship with Bean. Still, the former Philadelphia 76ers star's immense respect and love for Kobe resulted in a moment that the young fan will surely never forget.
Allen Iverson and Kobe Bryant were two of the most definitive stars in their era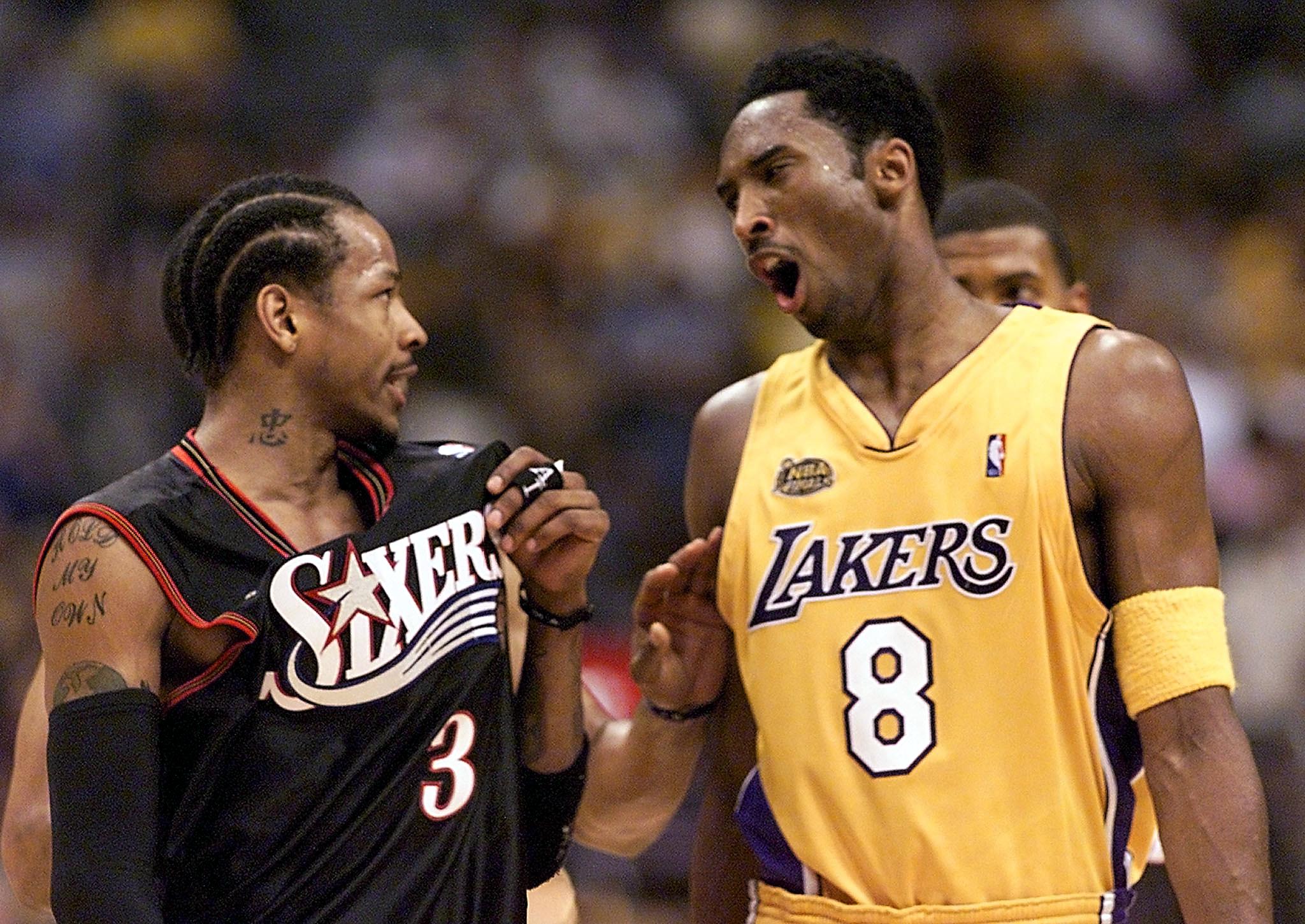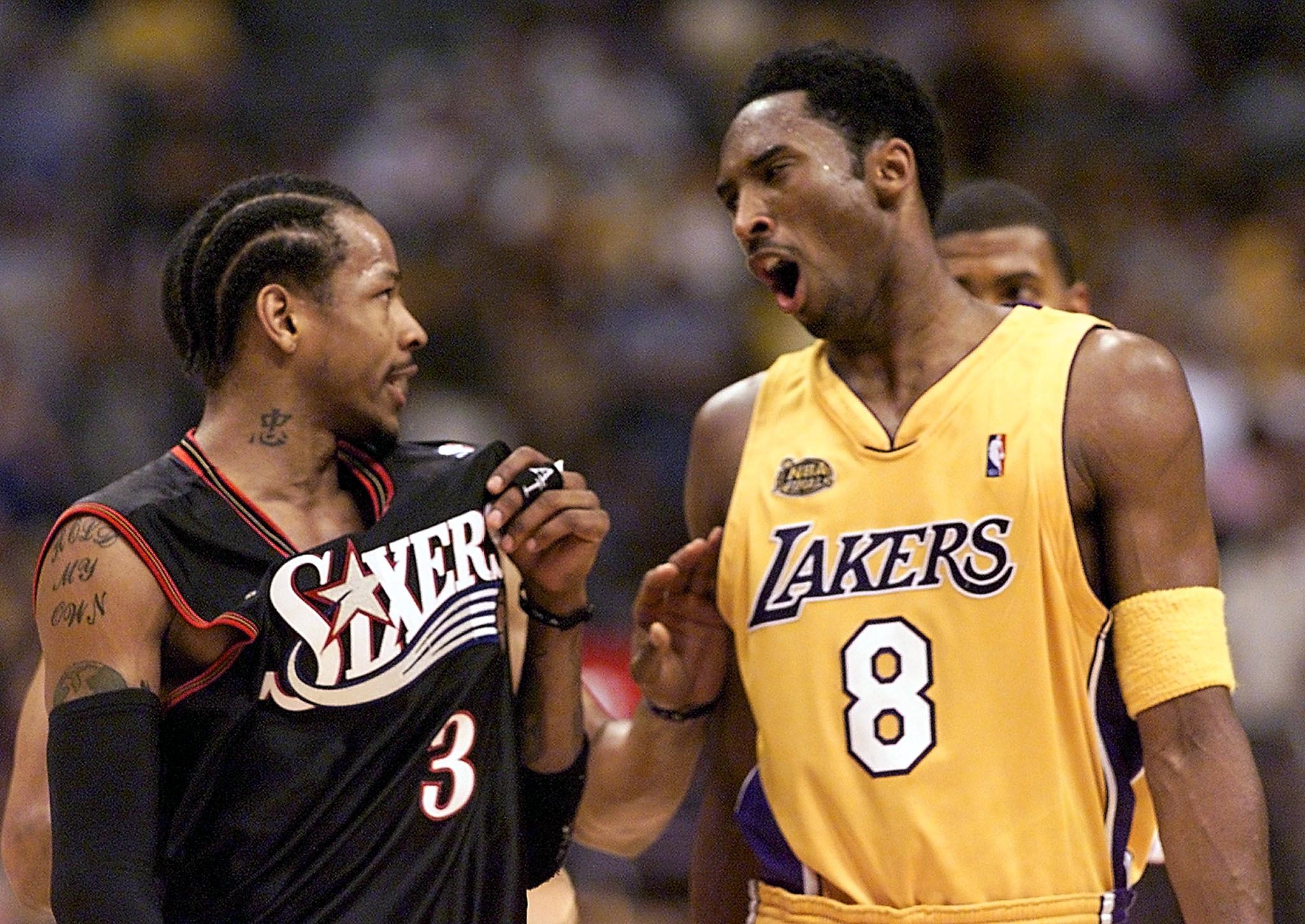 No two players more perfectly defined the shooting guard position in the 2000s than Allen Iverson and Kobe Bryant.
Iverson became known as the fearless, undersized guard who took on all comers and had an enormous impact on the NBA from a cultural perspective. He made 11 All-Star teams, won four scoring titles, and earned league MVP honors in a 2000-01 campaign in which he led a totally unremarkable 76ers roster to the NBA Finals.
Iverson and the Sixers ran into Bryant and a dominant Lakers squad in those Finals. Philly even shocked LA by winning Game 1 behind AI's legendary 48-point performance. But the Lakers evened the series in Game 2 behind 31 points from Bryant, who later insisted on cutting Philly's heart out. They cruised the rest of the way, winning the series in five games and finishing the 2001 playoffs with an absurd 15-1 record.
Iverson's star continued to shine, but he never again came very close to winning a championship. Bryant, meanwhile, added to his resume.
Kobe won his third championship with the Lakers in 2002 and, after a somewhat frustrating retooling period in the mid-2000s, made it back to the Finals in 2008 after winning NBA MVP during the regular season. Bryant cemented his legacy by winning back-to-back titles in 2009 and 2010.
The Black Mamba's tenacity, two-way skill, and reputation as a winner made him one of the greatest shooting guards ever, while his post-retirement transition to being a "girl dad" further endeared him to persons across the globe worldwide.
Iverson exhibited his admiration for Kobe to the fullest during a recent autograph session.
Iverson got emotional when a young fan asked the 76ers legend to sign a poster depicting him and Bryant
Allen Iverson has likely signed endless memorabilia items. But never has an item quite resonated with him like a poster a young fan asked him to sign earlier this week.
The Answer was visibly taken aback when presented with the poster, which depicts AI and Kobe Bryant during the 2001 NBA Finals between the Sixers and Lakers. He even went so far as to ask (h/t Bleacher Report) the fan if he could keep the poster.
"Damn! Who's is this? It's yours? Where you want me to sign this, man? You gonna give me one? You got another one for me? Man, I need one of these."

–Allen Iverson
Iverson's reverence for Bryant is just as evident in this clip as when he penned an emotional letter to Kobe following the Laker legend's death in January 2020.
But respect, as they say, is a two-way street. Kobe had plenty for Iverson.
Kobe had fits over AI's game
Kobe Bryant had so much respect for Allen Iverson's killer mentality that he studied sharks before facing AI. Seriously.
In a 2017 piece for The Players' Tribune, Kobe detailed how he studied sharks before facing Iverson. It's a story The Answer reiterated in his own piece for the Players' Tribune in August 2020, in which he also remembered hearing stories of Bryant smashing up a hotel room because of an Iverson scoring performance.
Kobe clearly recognized Iverson's talent and dogged determination. In many ways, his studies of Iverson likely helped cultivate the famous Mamba Mentality.
Both men had the utmost appreciation for one another. That sense of gratitude and awe extends to this day.