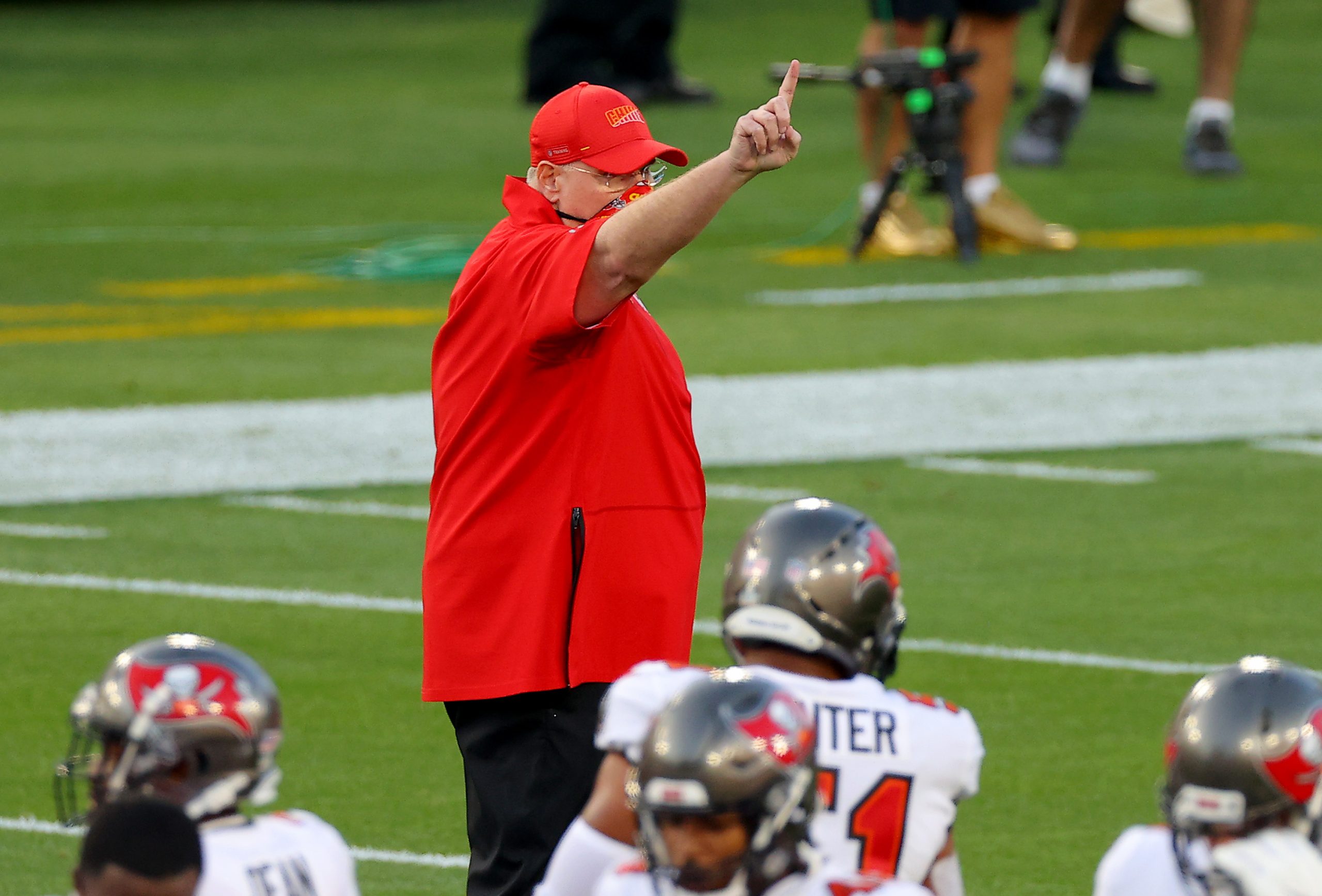 Andy Reid Responds to Le'Veon Bell's Insulting Comments
Andy Reid said he wishes Le'Veon Bell well despite Bell's negative comments.
Why wouldn't anyone, especially an offensive player, want to play for Kansas City Chiefs head coach Andy Reid? Reid is a highly successful, innovative, and player-friendly coach. Veteran running back Le'Veon Bell thinks otherwise. Bell recently blasted the coach publicly, saying he'd never play for him again. Reid finally responded to the disgruntled running back.
Le'Veon Bell said he's retire before ever playing for Andy Reid again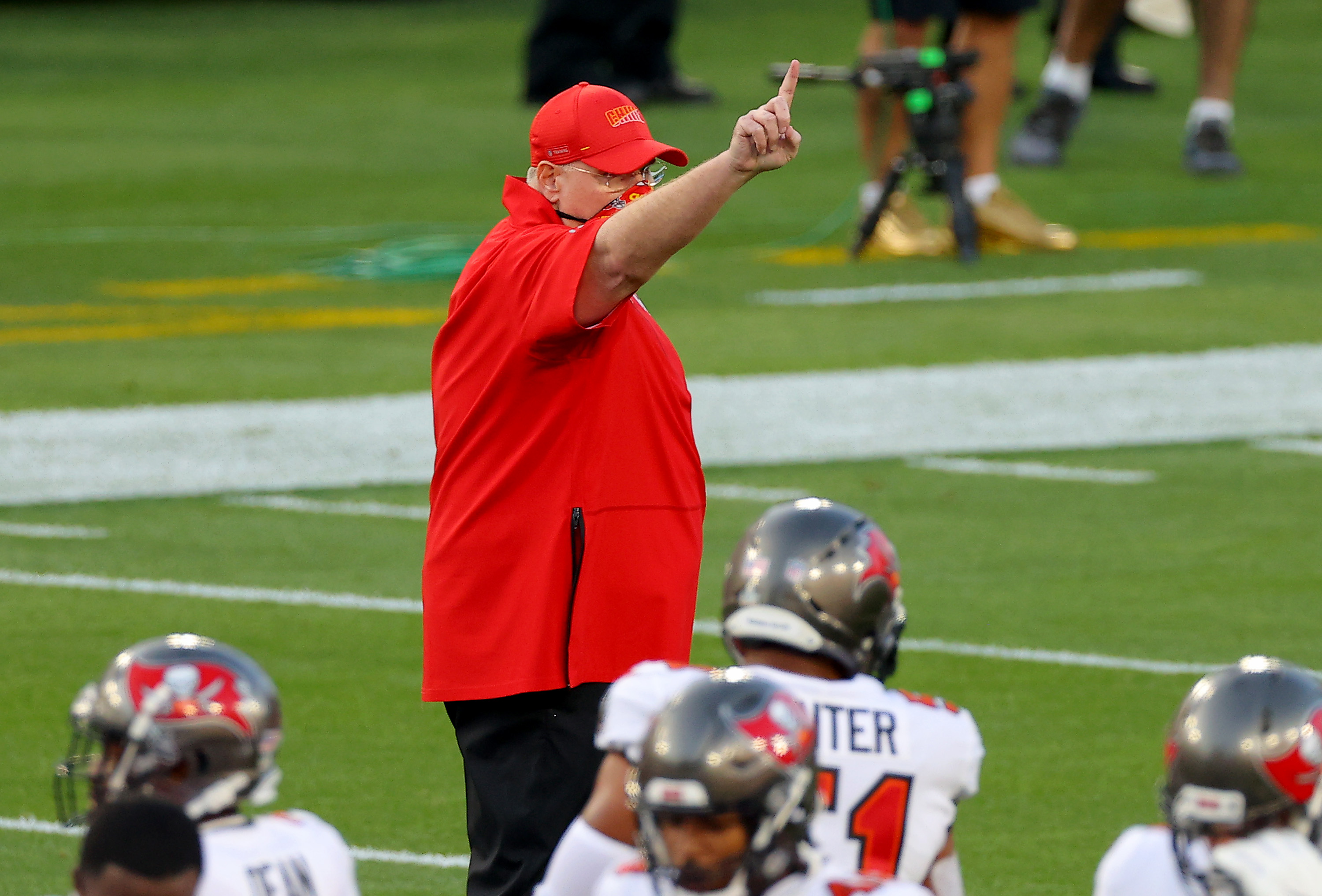 Some NFL fans may think Bell has already retired with the numbers he's put up lately. Bell hasn't been able to find his groove ever since holding out the entire 2018 season in a contract dispute. He may have hit rock bottom when he was released by the lowly New York Jets in the middle of the 2020 season.
Reid and the Chiefs came to the rescue. They signed the disgruntled running back for the remainder of the year. Bell seemingly opted to join the Chiefs, who were heavy favorites in the AFC to return to the Super Bowl, to add a ring to his resume. He joined them despite the Chiefs having a solid young rookie in Clyde Edwards-Helaire at the position.
As part of an Instagram thread, a fan suggested Bell re-sign with the Chiefs, prompting the back to respond. "I'll never play for Andy Reid again," Bell wrote, according to CBS Sports.  "… I'd retire first."
Bell never elaborated. He later followed up by saying he wished he didn't air his complaints publicly but did say he didn't regret what he said. In that follow-up, he said his problem with the coach was "from what he said to me." He said nothing else about the matter.
Andy Reid responded to Le'Veon Bell's comment
It took a few days, but Reid addressed Bell's comments. He didn't initiate the response, but he did talk about it when pressed. In typical Reid fashion, he took the high road and made it a non-story.
According to Herbie Teope of The Kansas City Star, Reid said he wishes the running back well.
"I enjoyed my time with him," Reid said. "I'm pulling for him. That's how I roll. I wish him the best."
Losing Bell won't have any effect on the Chiefs. Offensively, the team is loaded with Patrick Mahomes at the helm. Edwards-Helaire is slated as their long-term running back.
Bell has been invisible since his holdout with the Pittsburgh Steelers
Bell quickly went from being one of the best all-around running backs in the NFL to the most disappointing. Bell spent five seasons with the Pittsburgh Steelers, making three Pro Bowls as a dual-threat out of the backfield. He had three 1,000-yard rushing seasons and had 75 or more receptions in a season three times.
After his 2017 season in which he had a league-high 321 carries and finished with 1,291 rushing yards and a career-high nine rushing touchdowns, he held out. He missed the entire 2018 season in a contract dispute, which signaled the beginning of the end of Bell's career.
In March of 2019, the Jets made him the second-highest-paid running back in the league with a four-year, $52.5 million contract. He spent one-and-a-half subpar seasons with the Jets before being released in October of 2020. The Chiefs scooped him up via free agency on Oct. 17. There, he rushed for 254 yards and a pair of touchdowns.
All stats courtesy of Pro Football Reference.