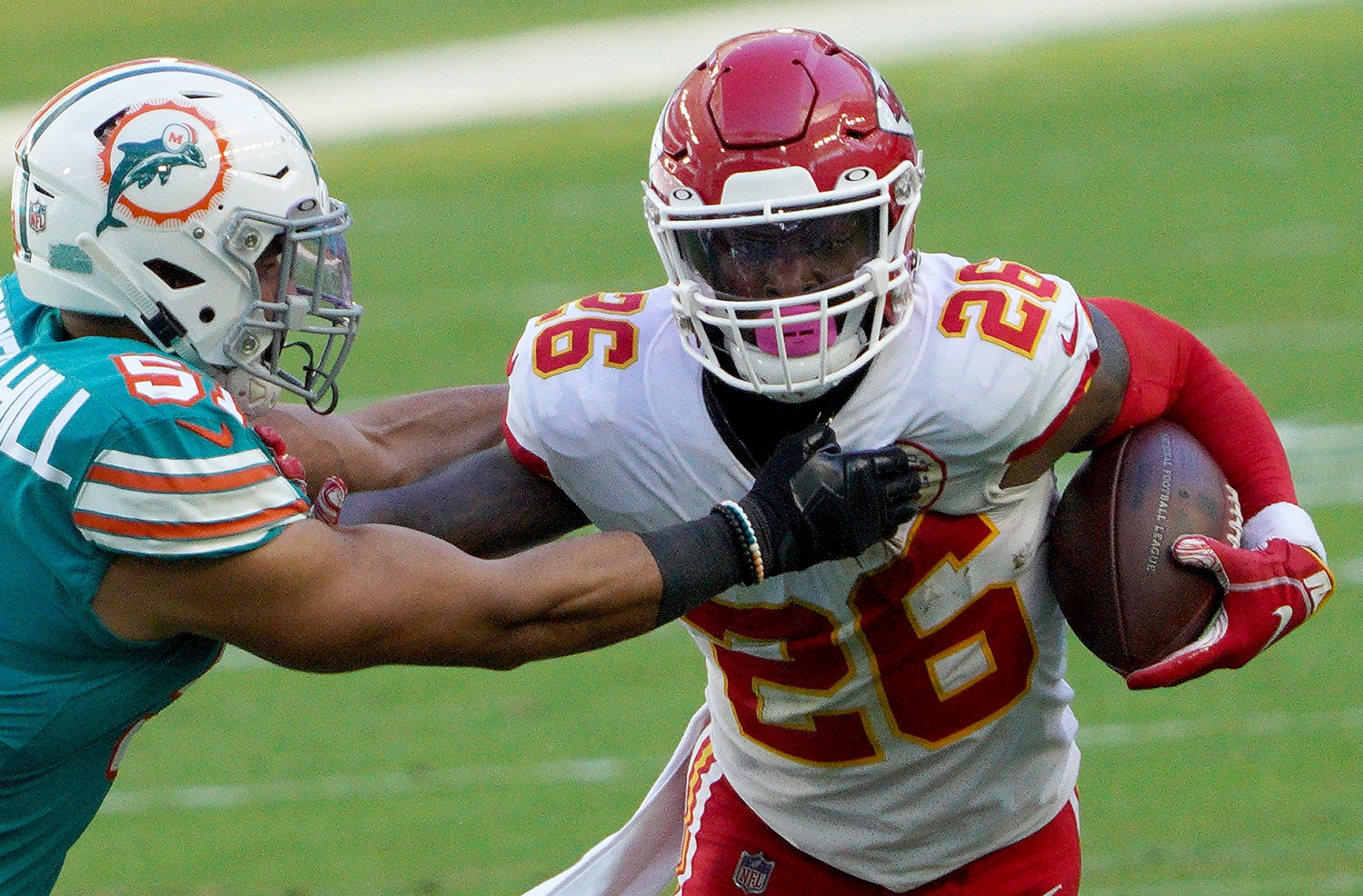 Le'Veon Bell Hasn't Trashed Every NFL Team Yet, but Just Give Him Time
Running back Le'Veon Bell is a free agent but says he'd retire before playing for Kansas City Chiefs coach Andy Reid again.
Maybe it's the chip on his shoulder that has caused Le'Veon Bell to slow down from his days as a two-time first-team All-Pro. Bell took shots at the Pittsburgh Steelers and New York Jets in late May. Now, he has gone after the Kansas City Chiefs and Andy Reid.
Reid isn't be perfect, but Bell seemingly broke new ground among recent NFL players by going after the man with 221 regular-season victories in 22 seasons as a head coach.
Le'Veon Bell says he'd quit before playing for Andy Reid again
Bell, 29, came into the league out of Michigan State in 2013 and has already missed one full NFL season over a contract dispute with the Pittsburgh Steelers. He says he'd be willing to miss all future NFL seasons if playing for Reid is his only option.
"I'll never play for Andy Reid again," Bell wrote on Instagram. "I'd retire first."
Bell's comment did not come on his own social media account. Rather, he reacted on an Instagram post he saw about someone purportedly spending $700 at McDonald's. A fan elicited the response by asking Bell if he would return to the Chiefs. That's when he joined the list of people with more beef than the average fast-food hamburger.
Bell joined the Jets in 2019 and carried 345 times for 789 yards, an anemic 3.2 yards per carry average. However, he came in following a year-long holdout in his dispute with the Steelers, so the Jets brought him back in 2020.
His stay lasted two more games (separated by a month due to a hamstring injury) and 19 carries. After Bell reacted positively to a social media post suggesting the team should trade him, the Jets sought a deal and found no takers. They released Bell, and the Chiefs picked him up for the remainder of 2020.
Bell wasn't what the Chiefs needed
The initial enthusiasm by Chiefs fans following Bell's signing didn't last. The idea may have been to have him complement rookie Clyde Edwards-Helaire, but the acquisition marked the point at which Reid noticeably drifted away from the running game. The Chiefs rushed for 134.7 yards a game before Bell's arrival and 96.2 a game afterward.
Bell finished with 254 rushing yards and 13 receptions for the Chiefs. His scant 63 carries in nine games, including the three weeks Edwards-Helaire missed with injuries, qualified Bell as a workhorse compared to his contribution in the playoffs: two carries for six yards.
The Chiefs allowed Bell to enter the free-agent market, and he remains unsigned.
The running back hasn't been relevant since 2017
He posted 1,200-yard seasons in three of his five seasons with the Steelers, but Bell was never the same after missing 2018 because of the contract dispute. He signed with the Jets for $52.5 million over four years and didn't come close to justifying their faith in him.
Bell took to Twitter in May to say he intends to play in 2021, and he responded to fans raising questions about his past.
He first handled a question about his holdout after the Steelers applied the franchise tag.
"They should've paid me what I wanted when they had the chance," Bell responded.
Later, another Twitter follower tried to imply that the Jets gave Bell what he wanted, and the running back didn't deliver the expected production.
"Money wise, somewhat," he responded. "Other than that, hell no."
With bridges to the Steelers, Jets, and Chiefs now scorched, Bell still has 29 possible destinations in 2021, just not much in the way of interest from any of them.
All stats courtesy of Pro Football Reference.