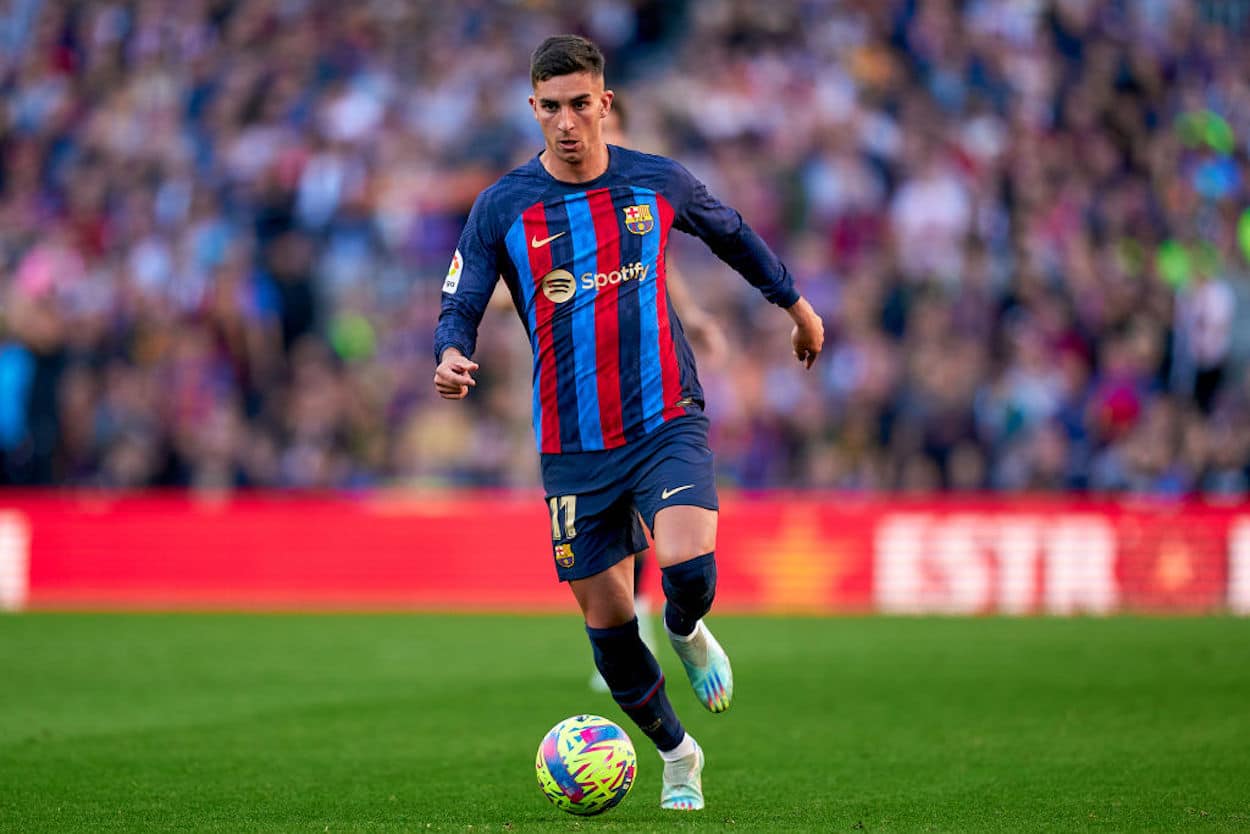 Arsenal Transfers: A Ferran Torres Deal Could Be Too Good to Be True
While you have to take transfer rumors with a grain of salt, Ferran Torres does seem like a natural target for Arsenal. There are still some issues, though.
While it feels like soccer transfer rumors have been swirling for an eternity, the January window still has more than 10 days left. That's good news for Arsenal, who watched both Mykhailo Mudryk and Joao Felix join Chelsea instead of coming to North London. The Gunners may be sitting in first place, but they'll want to bring in some reinforcements to try to make the most of that position. Ferran Torres, it seems, could fit that bill.
Upon first glance, that deal seems like it could be too good to be true. And, as the cliche says, that means it probably is. Let's break the situation down and assess the prospect of the impending Arsenal transfer.
Arsenal are looking for an attacker, and links to Ferran Torres have resurfaced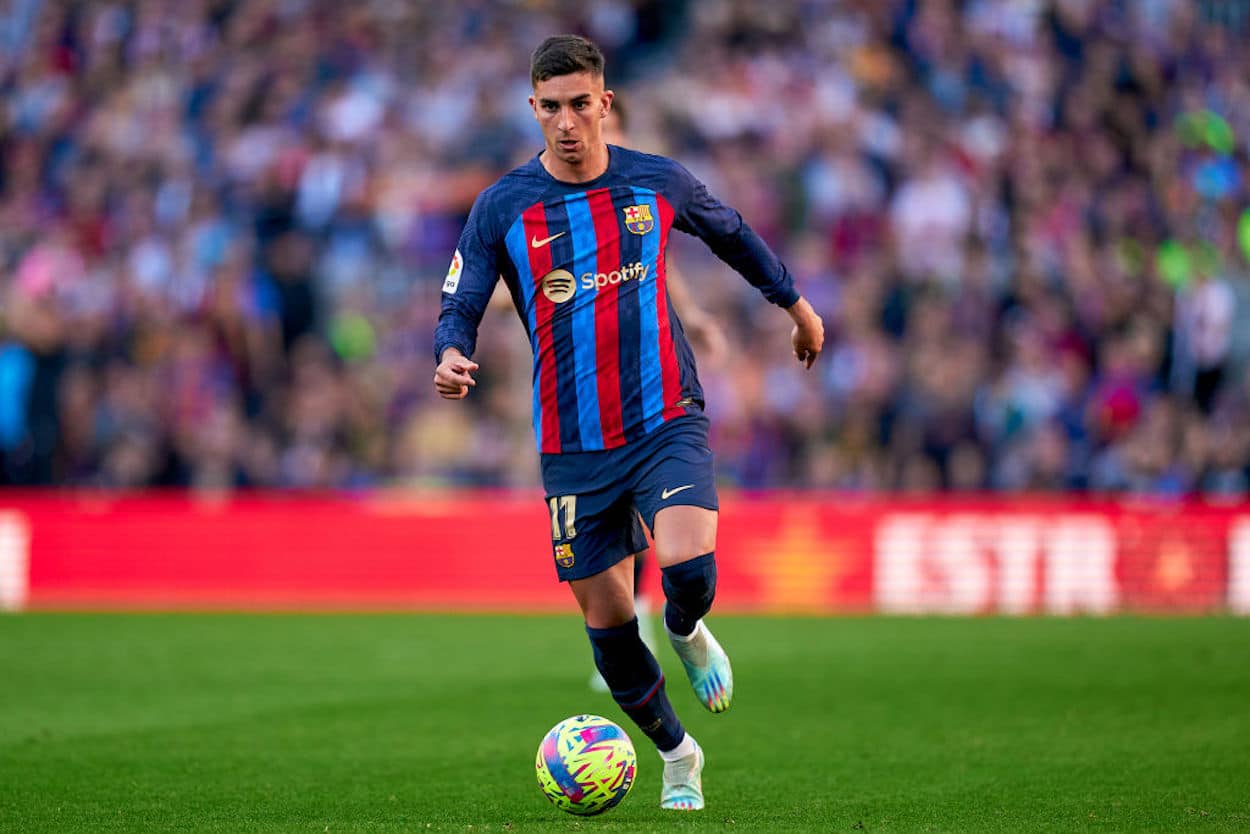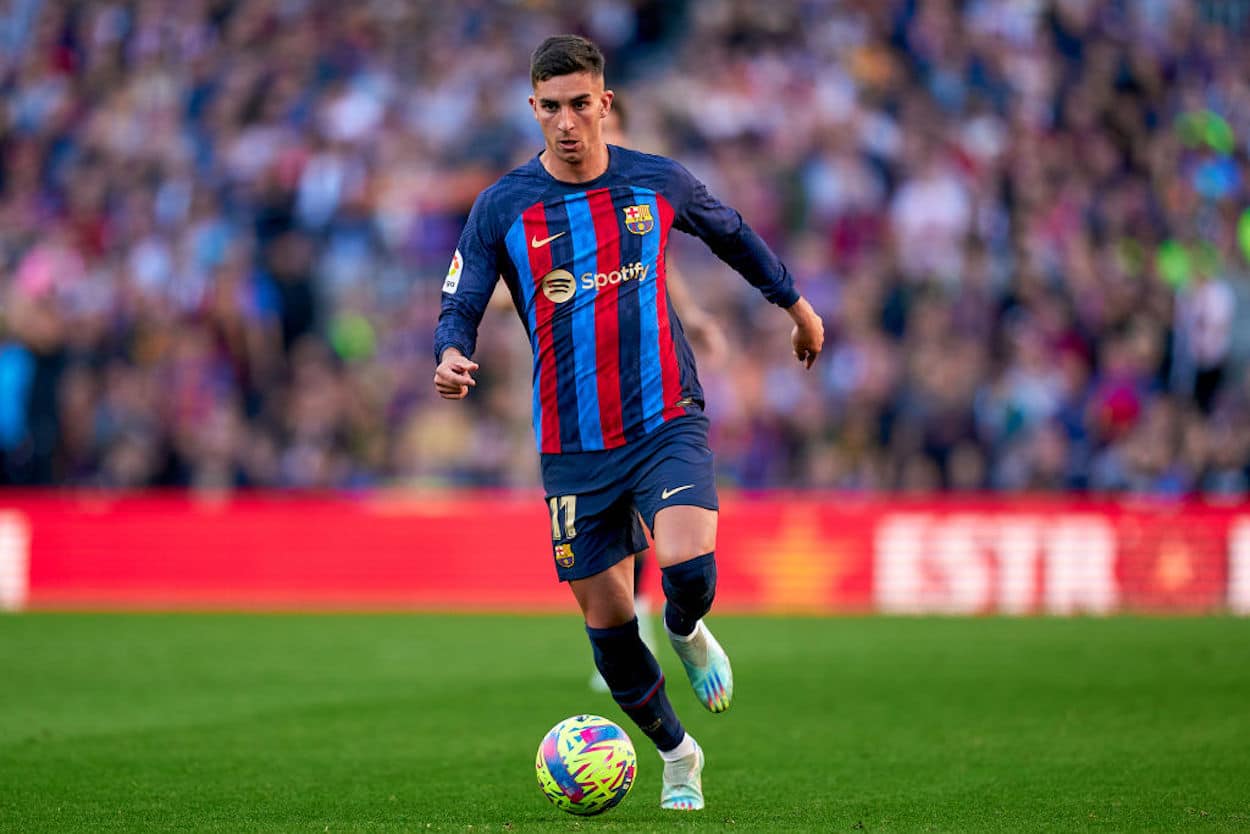 Although Mikel Arteta usually keeps things rather close to his vest, the manager has made it abundantly clear that he'd like some additional attacking weapons at his disposal. Arsenal chased — and failed to land — Mykhailo Mudryk, which sent the club's brass scrambling. If the Ukrainian was Plan A, it's time to pursue alternative options.
While several names have floated across social media, one that seems to be gaining traction, at least online, is a move for Barcelona forward Ferran Torres. A rumor surfaced at the end of the summer transfer window that the Gunners were interested in his services, but nothing materialized. It is possible, though, that an injury to Thomas Partey and the subsequent pursuit of Douglas Luiz meant chasing the Spaniard fell to the wayside.
Now, though, Torres could be back in Arsenal's crosshairs. Football.London mentioned him as a potential target in December, and Graeme Bailey also told 90min's Talking Transfers podcast that a deal could happen (h/t The Boot Room).
As with any transfer chatter, though, there's no way to know how things will pan out. Mudryk seemed destined to arrive at the Emirates, after all. In that vein, let's consider the landscape around a potential Ferran Torres transfer and take things from there.
Ferran Torres seems like one of the most logical Arsenal transfers imaginable
When we're discussing a transfer, there are three general parts of the equation: Would the player fit with the buying club, would the player want to join the buying club, and can the two clubs agree to a deal? Ferran Torres moving to Arsenal would check at least two of those boxes.
First, Torres' fit seems pretty clear. While he and Mikel Arteta didn't overlap at Manchester City, Arsenal play in a similar style to Pep Guardiola's squad. The forward fit there and did well — Sportscasting's own Tim Crean compares him to "a poor man's Leroy Sane with worse hair and a better attitude" — but ultimately left the club to seek more playing time and an opportunity to be closer to his family.
Looking at on-pitch fit, Torres also seems to mesh with the North London club's current needs. He can play across the front line, which fits both Arteta's desire for flexible players and his need for rotation options, receives the ball in attacking areas, and has no problem taking shots. The forward is also adept at tucking in centrally and finishing in the box, which meshes well with Gabriel Jesus' ability to drift away from the conventional areas where you'd find a striker.
For the second piece of the puzzle, it's certainly possible that Barcelona will be willing to talk turkey. The Catalan club was already facing financial issues, and crashing out of the Champions League will only make things worse. While they'd theoretically like to sell quote-unquote worse players, something will ultimately have to give. Torres isn't incredibly involved — he's only started six matches and played 631 minutes of league action — which might make Barca deem him expendable.
With that being said, there are still some issues that could complicate bringing the potential Arsenal-Ferran Torres links
Thus far, everything seems pretty perfect, right? Well, here is where the complications could start to emerge.
First, let's return to why Ferran Torres left Manchester City. As laid out in Sam Lee's 2021 Athletic story, the forward was tempted by the prospect of being the Spanish equivalent of a franchise player at Barcelona. Being closer to his family, especially after the COVID-19 pandemic changed life as we know it, also played a role.
While London is south of Manchester, it's still not Spain. And, while there's some appeal to joining a good team, Arsenal's talent could dissuade Torres. He's probably not starting ahead of Gabriel Martinelli or Bukayo Saka. Gabriel Jesus' injury could give him an entry point at striker, but Eddie Nketiah has filled the role too well to lose the starting job to a brand-new arrival. There will surely be opportunities for the Spaniard, but Torres isn't going to be a franchise player at the Emirates, at least not instantly.
And, on the financial side of things, the entire world knows that Arsenal's brass was willing to spend a massive sum on Mudryk. That knowledge could mean that Barcelona will raise their asking price should the North London club come calling. While that's not automatically a problem, and every negotiation needs a bit of give and take, we've seen that Edu Gaspar and Mikel Arteta tend to stick to their guns. Even if they want Ferran Torres, they're not going to pay an extortionate fee.
Do those factors mean that Arsenal won't be able to get a deal across the line by the end of January? Of course not. As we've already seen this month, anything is possible. With that being said, though, you might not want to order your Ferran Torres jersey just yet.