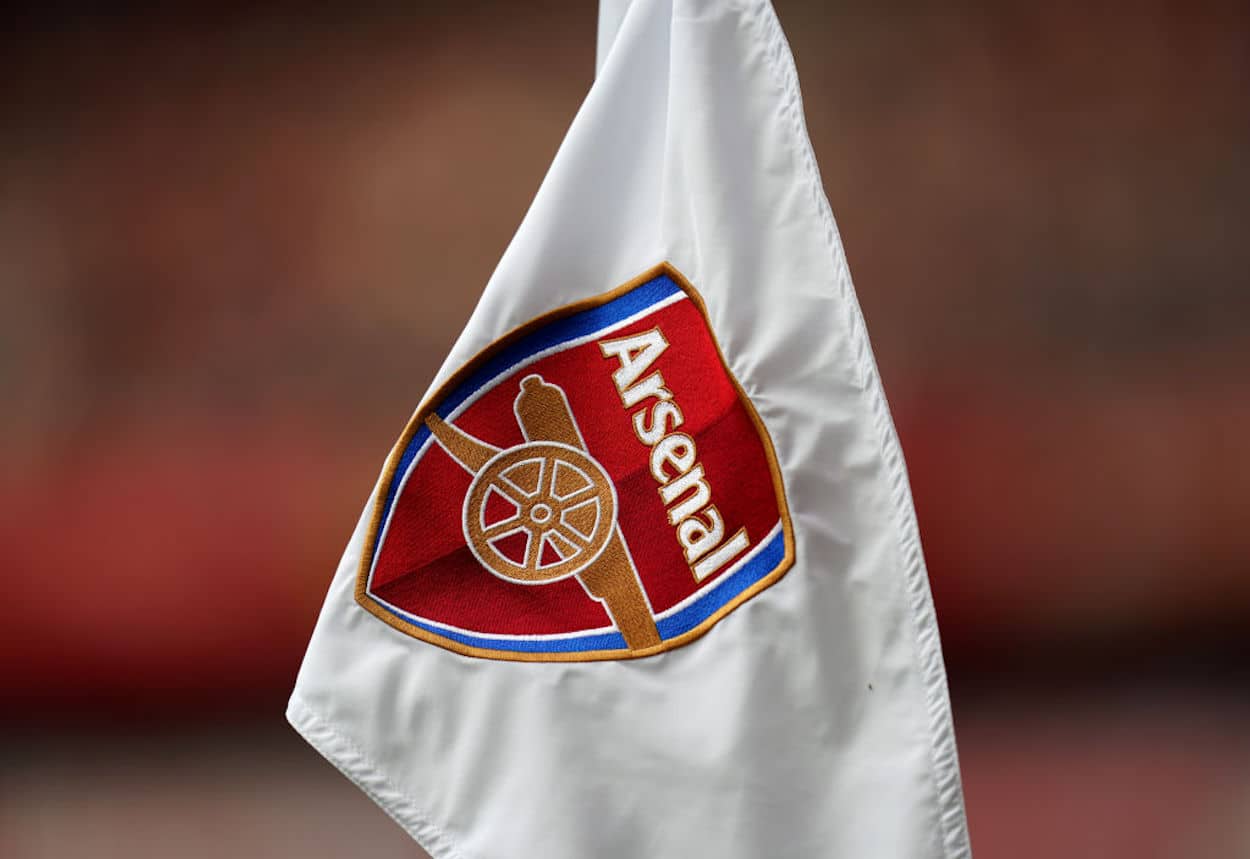 Assessing Arsenal's Midfield Options After Thomas Partey and Mohamed Elneny's Injuries
Arsenal have gotten off to a hot start, but their midfield depth is suddenly being tested. How should Mikel Arteta and Edu handle the situation?
While soccer fans may be used to stars like Messi and Ronaldo making headlines, the Beautiful Game is considered a weak link sport. If you believe in that framework, it means that wins and losses are determined by the least-talented player on the pitch rather than the biggest star. Through that lens, Arsenal's midfield injuries seem especially scary.
Thomas Partey is a uniquely talented player; replacing him directly is almost impossible. Mohamed Elneny isn't a perfect replacement, but he's reliable and capable of doing a job in midfield. Both men are now injured, though, leaving Mikel Arteta with a problem on his hands.
With that in mind, let's assess Arsenal's options in midfield. While there might not be an ideal solution, there are plenty of pros and cons to explore.
Option 1: Arsenal buys a new midfielder in the transfer market
While this one is the most exciting option, it also comes with the largest risks. Given that the recent injuries aren't a secret, Arsenal won't exactly be bargaining from a position of strength. It's also worth noting that the time crunch — the transfer window closes on Thursday, September 1 — could make things tricky. Arteta and Edu Gaspar have been adamant about sticking to their vision and only bringing in good characters who want to be a part of what they're building. Would they compromise there in order to get a deal done?
It's also worth considering what sort of options are available at this point in the window. Arsenal have been linked to Youri Tielemans all summer but reportedly balked at Leicester's asking price. Even if that number drops, the Belgian might not be an ideal Partey replacement due to his lack of athleticism. There have also been rumors about purchasing Danilo from Palmeiras, but it would be a gamble to bank on a player moving directly from Brazil to the Premier League.
The crucial factor here is likely the length of the injuries. While no one outside of Arsenal knows 100% of the story — it's possible that the club could also be waiting for definitive answers — early rumors have suggested that Partey should be back after a few games on the sidelines. Elneny could miss a few weeks, but that's better than multiple months. If neither player is facing a massive spell on the sidelines, the Gunners could make do with existing options.
Option 2: Move Granit Xhaka into the Partey role with a new midfielder alongside him
For many Arsenal fans, thinking about Granit Xhaka sitting at the base of the midfield will bring back some unpleasant memories. As things currently stand, though, it's probably the club's most logical option.
Historically, the Swiss' biggest weakness has been his overall lack of athleticism. That leads to him getting caught in bad situations, leaving him to take a yellow card and look like that same unreliable Xhaka. The way Arsenal have been playing lately, however, could mitigate that issue.
With Ben White and Oleksandr Zinchenko tucking inside to almost form a midfield three, they provide the veteran with defensive cover in addition to taking some of the passing burden off his shoulders. Having someone capable of making up defensive ground, like William Saliba, in the back line wouldn't hurt, either.
It's also easier to fill the free-8 role that Xhaka has been playing than replacing Partey. While someone like Fabio Vieira, Emile Smith-Rowe or Martin Odegaard probably fill the Ghanaian's boots, they could provide some defensive support while making attacking runs into the opposition's box. Would that be the ideal solution? No, but it could be better to have two players lining up slightly out of position rather than having one completely out of his depth.
Option 3: Get creative and move someone new into the midfield
If Arsenal's brass decides to make do with internal options and they don't believe that Granit Xhaka is the right man for the deepest midfield role, the problem will need a creative solution.
The best candidate in this category is Zinchenko since he has a background as a midfielder and usually inverts into the center of the park. It's also possible that, when Arteta brought the Ukrainian down to London, he promised a role in the midfield as part of the sales pitch. The caveat, however, is that he's usually working as more of a number 8 or even a 10 rather than the holding player. It's also fair to wonder if moving him away from left-back would be too detrimental to Arsenal's build-up play.
Alternatively, Ben White could slide over from the right-hand side of the defense. While he'd be less destabilizing — he and Takehiro Tomiyasu are more similar than Zinchenko and Tierney — there's the legitimate concern about moving a defender into the midfield. As we said with Xhaka, having two inverted fullbacks nearby will provide plenty of support, but dropping someone into the 6 spot is certainly a challenge.
Lastly, Albert Sambi Lokonga could come off the bench to cover for Partey. While the young Belgian is a midfielder by trade, he struggled when given a chance to replace the Ghanian last season. He could also be more suited for the 8 role, making him an option there should Xhaka slide into the central spot.
What's the best way for Arsenal to handle their midfield situation?
As in many situations, it doesn't seem like there's an obvious, perfect solution. No matter what happens in North London, there's going to have to be a compromise. So where should Arsenal make the sacrifice?
I would advocate for determining an internal solution while still searching the transfer market for a valid replacement. The club's midfield depth absolutely needs reinforcements, but finding the perfect piece of the puzzle at a reasonable price with two days left in the transfer window seems like a fool's errand.
The most reasonable option, even if it's the least exciting, is probably to slide Xhaka into the holding role with the player of Arteta's choice slotting into the left side of midfield. The Swiss might not be a perfect player, but the support provided by the inverted fullbacks can't be overlooked. If he's part of a three-man unit, many of Xhaka's flaws can be mitigated.
With that being said, the search should still be on for a midfielder. Perhaps using Xhaka as cover allows for the pursuit of someone like Danilo, knowing that he won't have to enter the fray immediately. Tielemans should also be explored; even if he's not the magic bullet, he'd theoretically up the squad's depth and quality.
During the January 2022 window, Arteta and Edu chose to stand pact and ultimately paid the price by missing out on Champions League football. Now, despite Arsenal's hot start, they're facing another stick-or-twist situation. Only time will tell if they make the right choice or not.
Like Sportscasting on Facebook. Follow us on Twitter @sportscasting19 and subscribe to our YouTube channel.