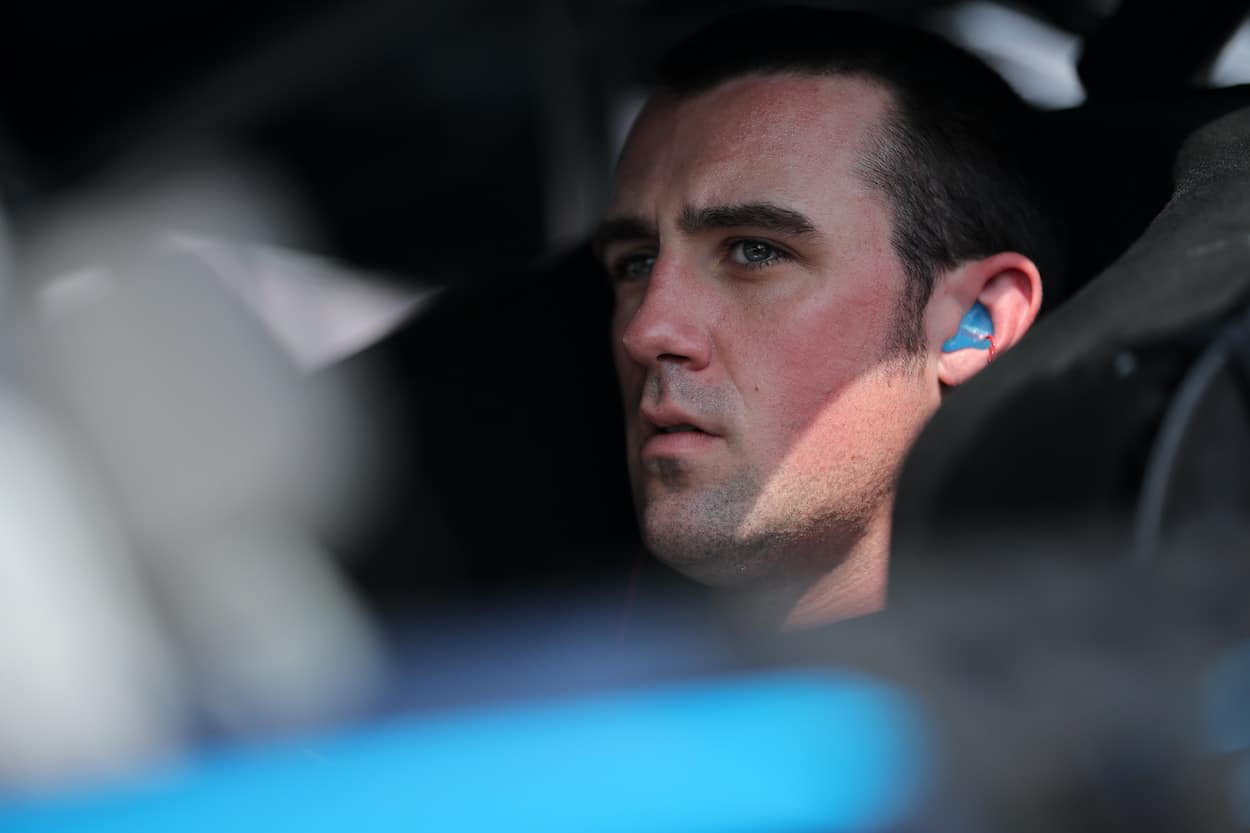 Austin Cindric Uses Data to Shut Down Richard Childress and Austin Dillon Accusations of Intentionally Wrecking No. 3
Austin Cindric followed Denny Hamlin's move from a week before, using data to shut down accusations from Austin Dillon and Richard Childress about intentionally wrecking the No. 3 car.
The start of the 2023 NASCAR Cup Series season for Austin Cindric has been challenging through the first 15 races, with a pair of top-10 results and just as many DNFs. On Sunday at World Wide Technology Raceway, the Team Penske driver finished 13th, his best finish since a sixth place at COTA back in March.
However, after the race, it wasn't the 24-year-old's performance that was being talked about, but the accusations from Austin Dillon and Richard Childress that the young driver intentionally wrecked the No. 3 car late in the race. On Tuesday, Cindric followed in the footsteps of Denny Hamlin and shut down those allegations with facts. 
Austin Cindric accused of intentionally wrecking Austin Dillon
During Sunday's race at WWT Raceway near St. Louis, Austin Cindric was having one of his better runs in recent weeks, running around the top 12 with 23 laps remaining when he made contact with the right rear of Austin Dillon just after crossing the start-finish line, which sent the No. 3 car to the right, up the track, and into the side of Ricky Stenhouse Jr.
"The two just wrecked us, didn't he?" Dillon said over his team radio.
"I believe he may have," his spotter responded.
After the race, the driver was more definitive on what he thought happened.
"I was wrecked intentionally by him, hooked right, just like Chase and Denny, and Bubba's deal," Dillon said. "He better be suspended next week." 
Team owner Richard Childress echoed that same sentiment in his post-race press conference while talking about race-winning driver Kyle Busch.
"He's helped Austin a whole lot," Childress said. "Austin's had some really good runs. He had drove up to about 10th, until the 2 car wrecked him there on purpose. Sort of a payback." 
Cindric responds to accusations with data
Austin Cindric didn't respond to the allegations on Sunday. He did on Tuesday with a couple of tweets, offering his side of the story and including the SMT data from the incident.
"I am not a fan of the idea of taking to social media to deal with on-track issues, but it has become clear to me that my voice and input is needed for this discussion to come to an end. 
"Did AD and I make contact? Yes. Was that contact intentional? Absolutely NOT. The data is pretty cut and dry, but I've provided it since it has yet to surface from the start of these accusations."
After providing a thorough explanation of what he did inside his car during the incident, the Penske pilot closed his remarks by saying he didn't like having his character questioned when it's not justified and acknowledging that he had reached out to Dillon so the pair could discuss their differences as professionals.  
Denny Hamlin set precedent
Cindric provided the SMT data on the incident to support his argument and refute what was coming from the RCR camp. It's the second time in as many weeks that a driver has used the technology to bolster his case. 
Denny Hamlin used it a week earlier after Chase Elliott hooked him during the Coca-Cola 600 at Charlotte. It definitively showed the Hendrick Motorsports driver deliberately wrecking the No. 11 car. NASCAR suspended the 2020 champion for a single race.
NASCAR reviewed all the evidence, including the SMT data from the incident between Cindric and Dillon and ruled it was just "hard racing." The data doesn't lie.
To stay up to date on the latest happenings in NASCAR, including breaking stories you can't find anywhere else, follow Kyle on YouTube and Twitter.