Austin Cindric Surprisingly Reveals His Offseason Included Serving as a Juror in a Murder Trial
Austin Cindric had a NASCAR Cup Series rookie year to remember in 2022, winning the season-opening Daytona 500 and making the playoffs. This Sunday, the Team Penske driver opens the 2023 campaign, returning to Florida looking for a repeat.  
This week the 24-year-old visited with reporters ahead of the Great American Race and talked about what life has been like since he won the prestigious Harley J. Earl Trophy. During that conversation, he also reflected back on the recently concluded offseason and surprised reporters when he revealed he had served as a juror in a murder trial.  
Austin Cindric records impressive rookie season
Austin Cindric couldn't have dreamed up a better beginning to his rookie season in the Cup Series. He shined on the sport's biggest stage, edging out Bubba Wallace to win the Daytona 500 and clinch a berth in the playoffs.  
The 2020 Xfinity Series champion followed that impressive start by recording nine top-10 finishes for the season, including five top-fives, with his next-best finish, a runner-up on the Indianapolis Road Course. 
In the postseason, the young driver ran consistently enough to advance out of the first round before being eliminated in the Round of 12 and finishing 12th in the points standings. 
Cindric reveals he served as juror on murder trial
This week the reigning Daytona 500 champion met with the media to preview the upcoming season and talk about the superspeedway race. During the session, one reporter asked if his aura had changed since the big win. His answer included a surprise revelation.
"I haven't changed in the slightest. Even after winning the 500, I had to take my trash out on Monday, and I got a jury summons two weeks later. That was the second edition," Cindric revealed, which prompted another reporter to ask for more details. 
"I got a deferral and then I told them that they could send me one — these are the weeks I have off. I had Roger (Penske)'s attorney send a letter and everything just to make sure because I'm like, this is the busiest week of my life. I just won the Daytona 500. 
"And so they followed up and they sent me one in December and yes, I had to serve on the jury for a week and a half in December on a criminal murder trial."
When asked if the defendant was guilty or not guilty, the driver never hesitated. "Very guilty," he said, which drew a big laugh from those in attendance. "Good life experience. Horrible timing." 
What to expect in 2023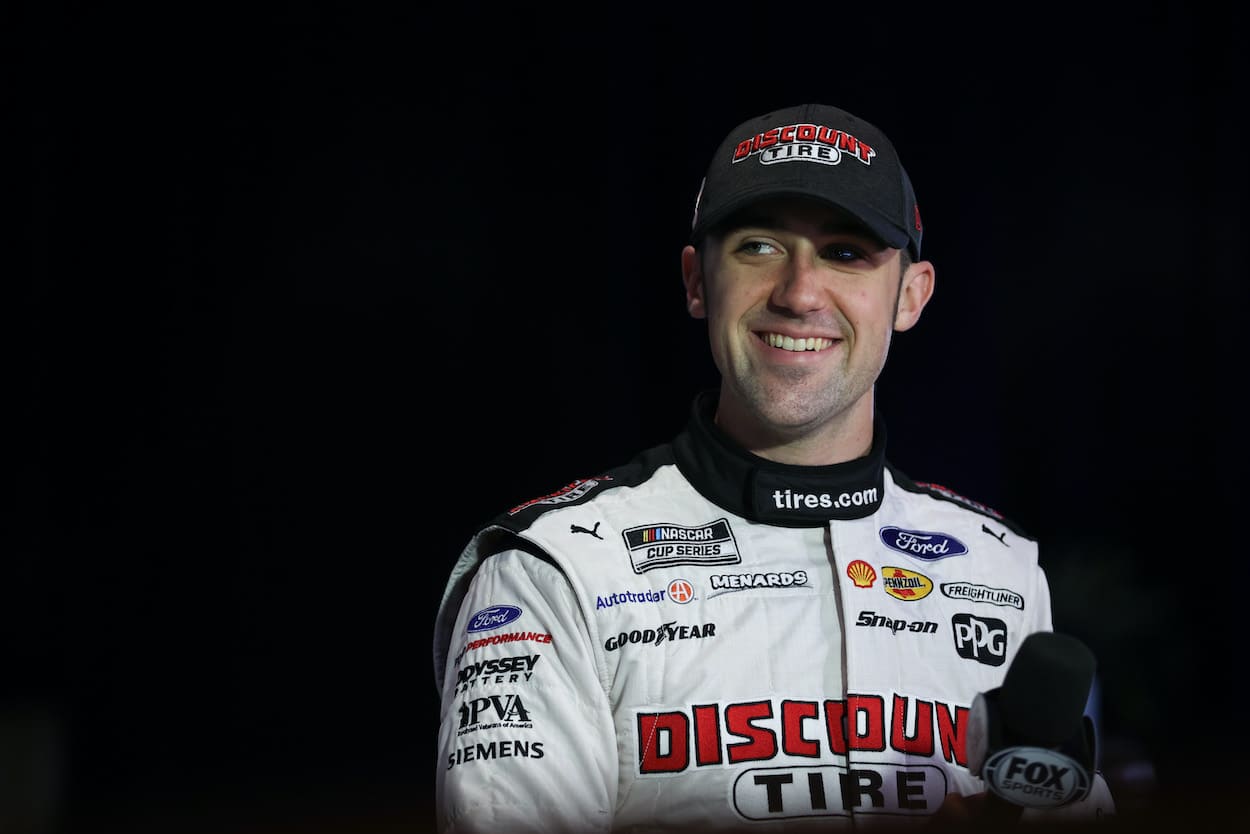 With murder trials behind him, Cindric is focused forward on the 2023 season and looking to improve on his rookie performance. Will he? 
At Team Penske, he'll certainly be in race-winning and, more importantly, championship-winning equipment. Joey Logano proved that last year. 
Looking back on Cindric's second half of 2022, he proved to be quite adept on superspeedways, finishing third at both Atlanta and the second Daytona and ninth at Talladega. His skill on road courses is well-documented. He further verified that last year with top 10s at COTA, Sonoma, and Road America.
With that level of success in his first full-time season, expectations are for him to improve on that in 2023. A couple of wins and another appearance in the postseason are certainly possible. After that, who knows what his offseason will hold but it's doubtful it will have anything quite as intriguing as serving on a murder trial.