5 Key Moments for Joey Logano on His Way to 2 NASCAR Cup Series Championships
As the defending NASCAR Cup Series champion, it's time once again for Joey Logano to spend a season with a target on his back. Logano and Kyle Busch are the only active full-time drivers to earn multiple titles, and both should contend again in 2023 beginning with the Daytona 500.
Here's the chronology of five key moments in Logano's journey to a pair of championships:
Joey Logano's big break came with Joe Gibbs Racing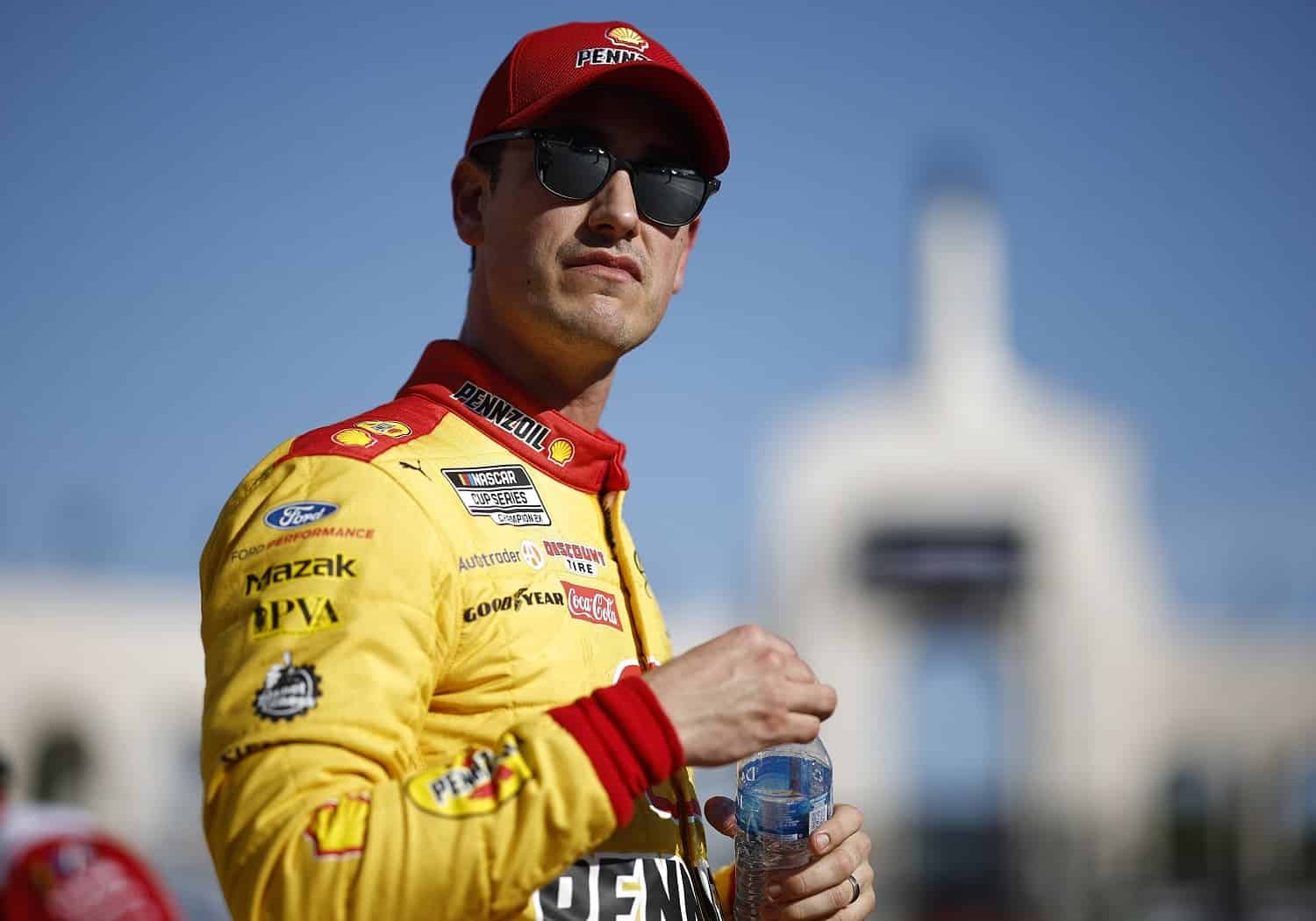 Joey Logano made his first starts in the NASCAR K&N Pro Series East in 2007 as a 16-year-old two years after signing with Joe Gibbs Racing as a development driver. The results were impressive. Logano completed all but eight of the 1,847 laps over 13 races, winning five to capture the series crown.
That was a ticket into the 2008 Xfinity Series a week after his 18th birthday, and Logano scored the first of his 30 career victories in the second-tier circuit on his third attempt, beating runner-up Scott Wimmer at Kentucky Speedway.
Though he only raced half the season, the Connecticut native finished 20th in points, putting him on the fast track to the Cip Series.
JGR brought him to the Cup Series in 2009
Tony Stewart's departure opened a spot in the Joe Gibbs Racing Cup Series lineup, and Joey Logano drove the No. 20 Toyota from 2009-12. He won 17 starts into his rookie season by beating Jeff Gordon at Loudon, three hours north of where Logano was born.
It would be nearly three full seasons before his second victory, and Logano left JGR after 2012 with a total of two race wins, five pole victories, and 41 top-10 finishes. It was a modest start, but it put him on track for great things with Team Penske.
Joey Logano's move to Team Penske sets the stage for greatness
Joey Logano was still only 22 years old when he started the next phase of his career at Team Penske in 2013. Though he only won once that season, the driver of the No. 22 Ford made his first playoff appearance. It set the table for continued progress toward 2018 and the first championship.
The breakthrough came in 2014 with five victories, including in the playoffs at Loudon and Kansas. Sixth place at Phoenix clinched Logano's place in the Championship 4 alongside Kevin Harvick, Ryan Newman, and Denny Hamlin. Though problems on pit road doomed him to 16th place at Miami-Homestead, he was on his way.
Logano spent the entire 2015 regular season in the top five in points, then swept the second round of playoff races at Charlotte, Kansas, and Talladega, an impressive feat for any driver. For the year, he won six races in Cup cars, four in Xfinity cars, and 1 in trucks.
He earned the first championship in 2018
Though he won just a single regular-season race, Joey Logano was consistent throughout 2018 and entered the playoffs as one of the favorites. His bump-and-run encounter with Martin Truex Jr. at Martinsville locked Logano into the Championship 4, where he fought off Truex, Kevin Harvick, and Kyle Busch in a dream matchup for the season title.
With three total victories and 26 top-10 finishes, Logano left no question he was a worthy champion with a bright future.
A second championship puts Joey Logano in elite company
Some point to the bookend victories – the Busch Light Clash in February and the Championship 4 in November – as the story of Joey Logano's 2022 NASCAR Cup Series season.
More significantly, however, 2022 represented the fifth consecutive season in which he spent nearly every week ranked in the top 10 in points. That consistency is why Logano, 32 years old and the winner of 31 points races, has a chance to retire as one of the sport's all-time greats. Contemporaries Kyle Busch and Kevin Harvick are tied for ninth all-time with 60 wins, and Logano is positioned to reel both in if he continues driving into his 40s.
The decisive moment in Logano's second championship season was winning the Las Vegas playoff race, which was overshadowed by the Bubba Wallace-Kyle Larson incident. The win allowed Logano two weeks without worries ahead of the Championship 4, where he led 187 of 312 laps, including the final 30, to hoist the trophy once again.
Got a question or observation about racing? Sportscasting's John Moriello does a mailbag column each Friday. Write to him at [email protected]