Austin Dillon Calls Out NASCAR for Tire Issues and Warns Fans There Won't Be a Fix Anytime Soon
Austin Dillon visited with reporters and said NASCAR should have already addressed the tire issues and warned fans not to expect it to be fixed anytime soon.
Austin Dillon earned his best finish since 2020 on Sunday, finishing second at Auto Club Speedway in Fontana. His Richard Childress Racing teammate, Tyler Reddick, wasn't as fortunate and finished 24th. Reddick fell victim to a cut rear-left tire. However, his flat didn't leave him stranded on the race track, requiring a tow back to pit road — a fate that befell several others during the race. 
This week while visiting with reporters, Dillon said those flat-tire issues, which led to delays and elevated frustration levels from the drivers and fans, unfortunately, won't be going away anytime soon and called out NASCAR for allowing it to get to this point.   
Austin Dillon races to 2nd-place finish at Fontana
After finishing 25th to open the season at Daytona, Austin Dillon expected to improve in the first NASCAR Cup Series race of the West Coast Swing at Auto Club Speedway in Fontana. He did just that after a slow start, which included finishing outside the top 10 in the first two stages.  
In the final stage, the 2018 Daytona 500 winner steadily made his way forward. With 21 laps to go, he held the fourth position and had a front-row seat to the drama between Chase Elliott and Kyle Larson that unfolded right in front of him. 
The 31-year-old driver pushed hard during the closing laps and was one of several cars contending for the lead. However, in the end, Kyle Larson did Kyle Larson things and held off Logano and Dillon to win his first race of 2022.  
Austin Dillon warns fans that tire issues won't be fixed soon
During a meeting with the media this week, Dillon talked about his performance at Fontana and what NASCAR needs to do about the flat-tire problems, which have become a major issue with the new car. When asked what type of changes NASCAR should implement to fix the problem, the driver said it's a complicated issue. 
"Right now, the best choice for NASCAR is to help the teams as much as they can to keep it as simple as possible," Dillon said. "Our guys are working their tails off right now just to get the cars to the track. They're exhausted. Any type of change like that, it just puts a new load on them to try and come up with setups and changing the cars. I don't think that change is going to happen right away, especially when we're on this West Coast Swing.
"It's pretty complicated to fix the problem because we've seen good racing so far. A lot of people like what we saw in Fontana as far as the racing goes. So when you go to change some of that stuff, it can hurt it."
Calls out NASCAR for allowing it to get to this point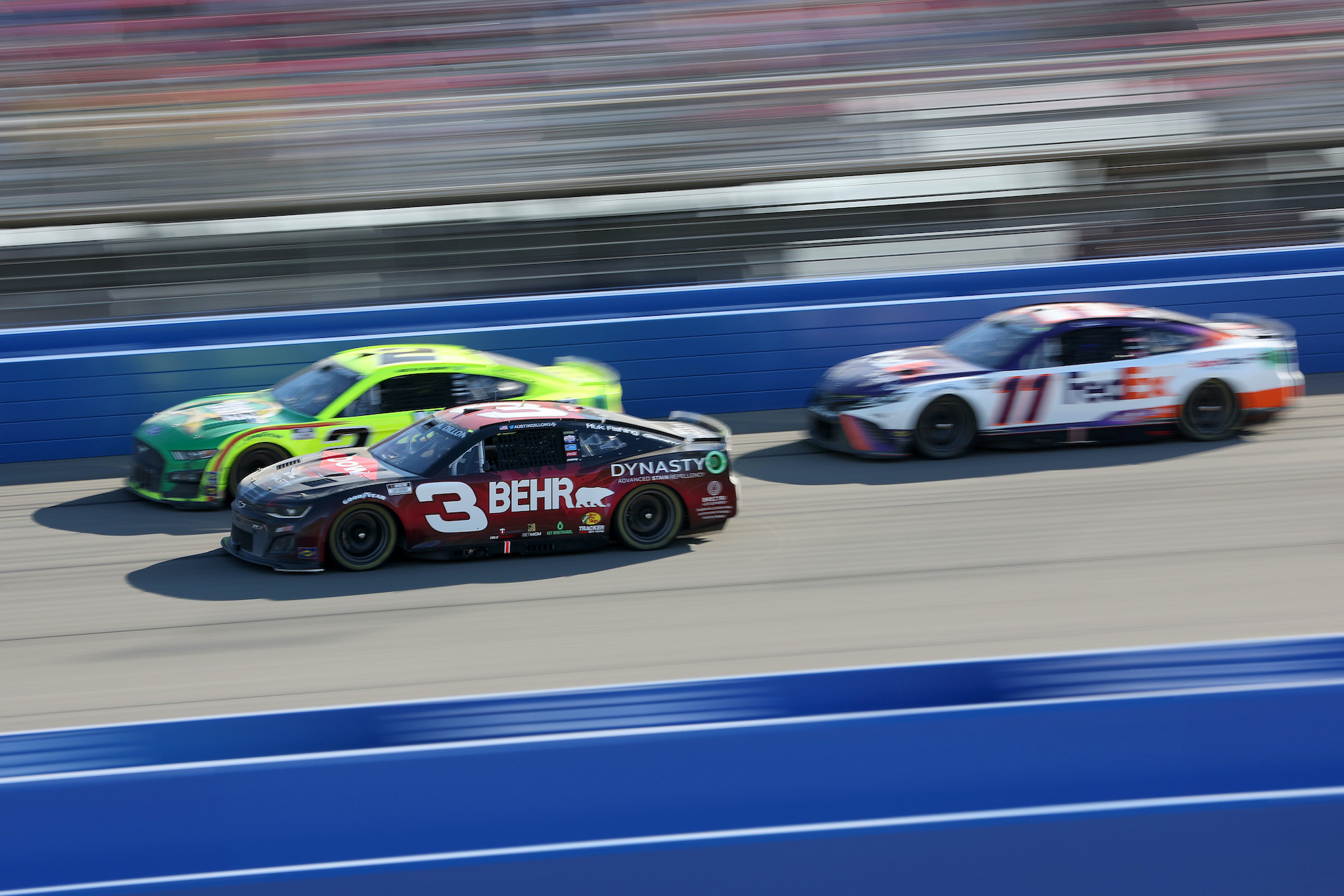 Dillon, who had considerable seat time inside the Next Gen car and was one of the main drivers involved with providing feedback early on in the process, said with the smartest people in the garage working on potential solutions, the tire issues will get resolved in the future. However, he also admitted this was all avoidable. 
"There's been some good ideas I think thrown out there, but they're time-consuming and could set you back in other areas," he said. "It should have been done before, but we're in it now. It's something that we'll get fixed and we'll just have to be patient with it and in the meantime enjoy the good racing."  
Dillon is right. Fans have been clamoring for quality racing action for years. The new car produces that based on the early returns. A few delays because of faulty tires is a small price to pay.  
Like Sportscasting on Facebook. Follow us on Twitter @sportscasting19.