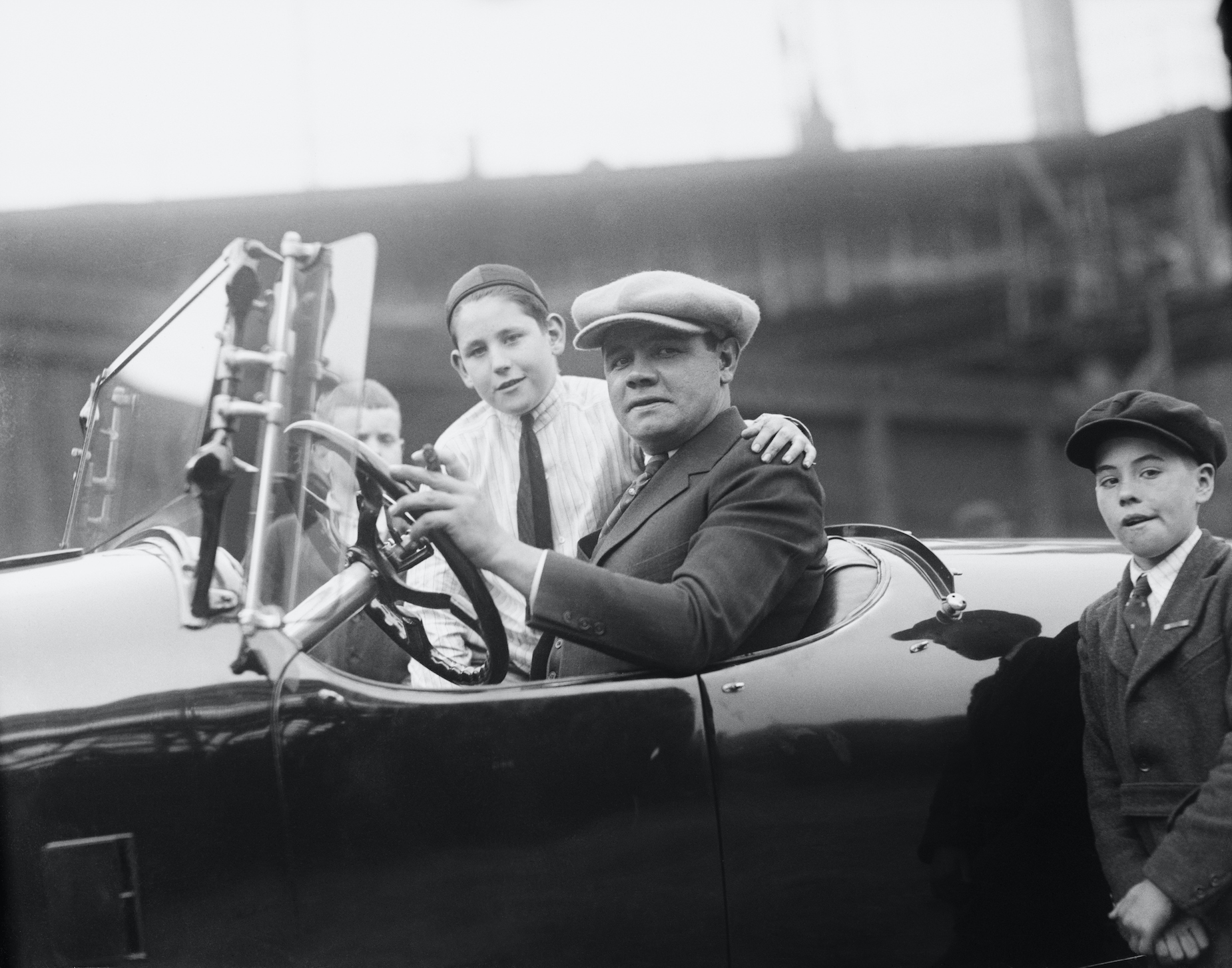 Babe Ruth Once Spent a Day in Jail Before Racing to the Ballpark in Time to Save Himself $500
Babe Ruth may have been a celebrity, but he also found himself spending a day in jail and facing a $500 fine from the New York Yankees.
While it's been more than 85 years since he last played a professional game, Babe Ruth still casts a massive shadow over baseball. During his time with the New York Yankees, the Sultan of Swat transformed from a talented player into a larger-than-life figure. In retrospect, however, that star status seems to be well deserved. Beyond his on-field accomplishments, Ruth's off-field life can sometimes sound like something out of a movie.
Take, for example, an incident in 1921 when, after receiving multiple speeding tickets, Babe Ruth was ordered to spend a day in jail. As you might imagine, spending time behind bars clashed with his day job, leaving the Bambino to race across New York City in a desperate attempt to save $500.
Babe Ruth became a genuine celebrity during his time with the New York Yankees
These days, professional athletes can easily become household names; even if you're not a sports fan, you're probably familiar with guys like LeBron James and Tom Brady. During Babe Ruth's time, however, things were a bit different.
Ruth, of course, wasn't born with a silver spoon in his mouth. While he wasn't an orphan, a young George Herman did find himself at St. Mary's Industrial School for Orphans, Delinquent, Incorrigible and Wayward Boys. It was there that he learned how to play the game of baseball.
Babe proved to be a natural, capable of thriving both on the pitcher's mound and in the batter's box, and inked a contract with the International League's Baltimore Orioles. He'd then move on to the Boston Red Sox before being sold to the New York Yankees in an infamous deal.
Once in the Big Apple, Ruth's incredible talent and larger-than-life personality made him an instant hit. As explained by Smithsonian Magazine, the Great Bambino was one of the first athletes to become a fully-fledged celebrity; he endorsed products, had his name on a ghostwritten sports column, and even employed a PR agent.
A day in jail and a $500 race to join the New York Yankees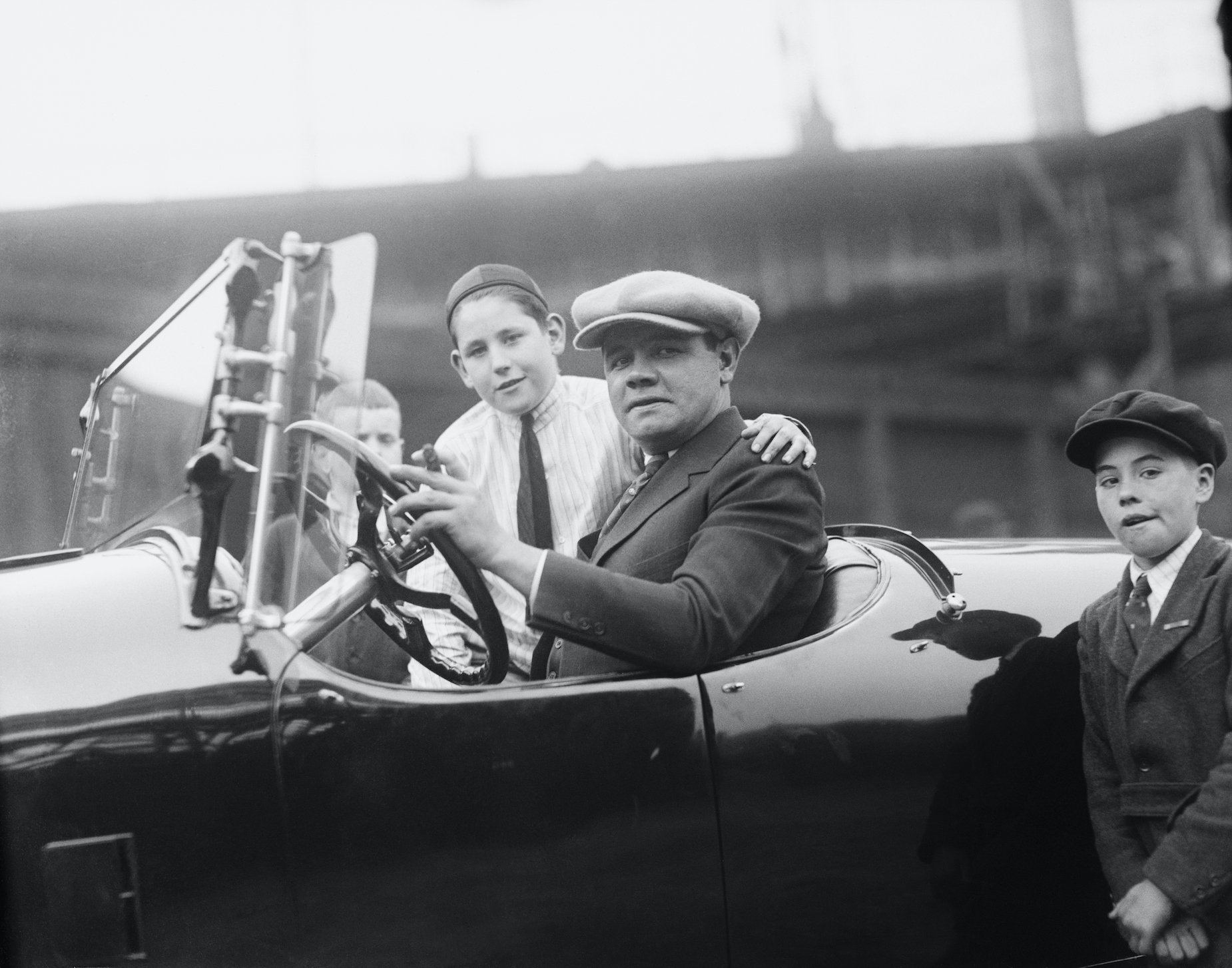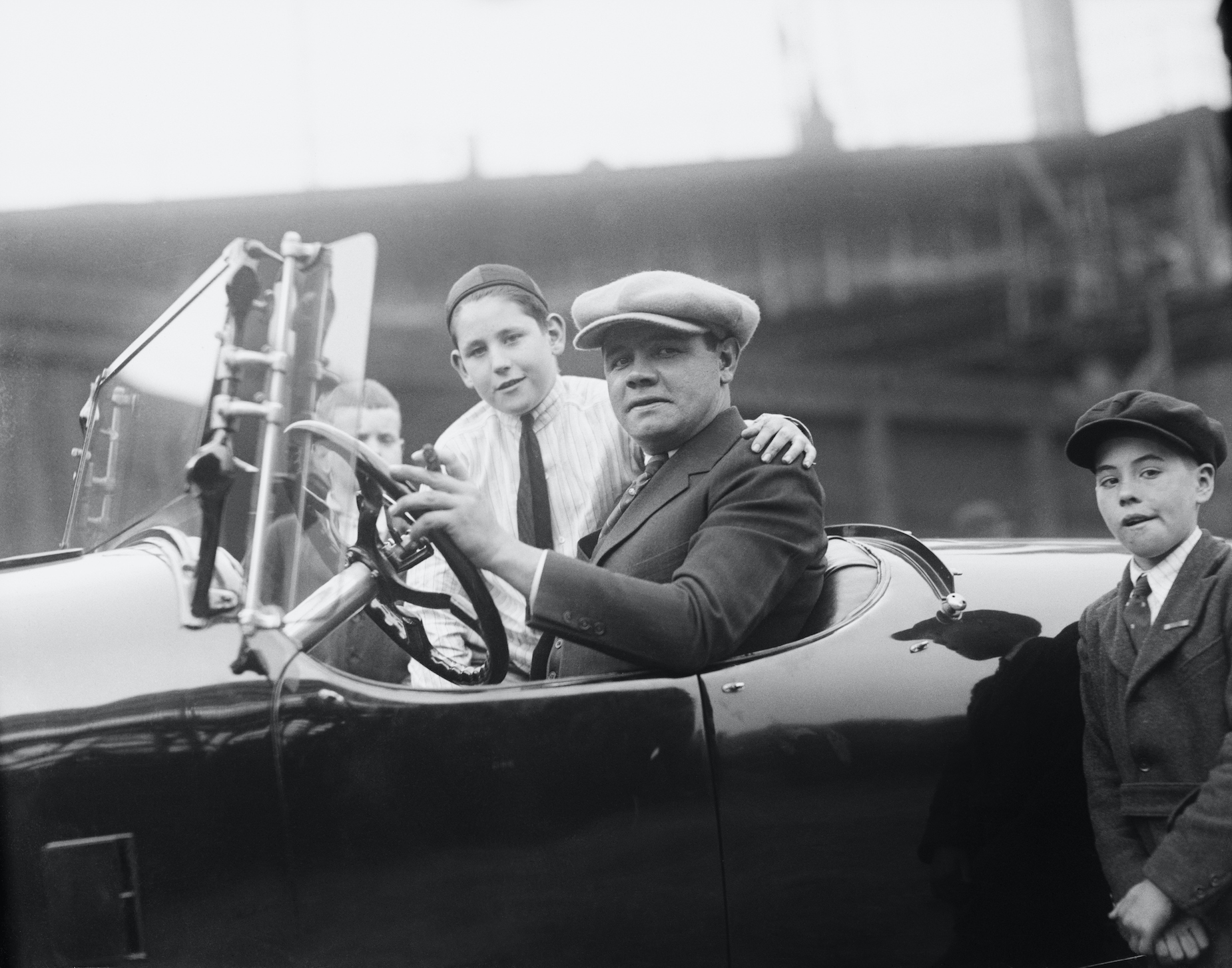 During his time in New York, Babe Ruth became a massive celebrity. No amount of star power, however, could keep him out of jail in 1921.
As Wally Pipp explained in an old Sports Illustrated story, the Yankees star found himself in a sticky situation after receiving his second speeding ticket in two months. Ruth received a $100 fine—he paid that without thinking twice—but also faced a bigger issue: he also had to spend a day in jail, and the Yankees had a game tomorrow. If he missed the game, he'd be fined $500 by the team.
Thankfully for the Great Bambino, though, New York City considered 4 p.m. to be the end of the day. That meant Ruth would be free before the end of the game; making it to the stadium in time, however, was another issue.
According to Pipp's story, Ruth received his uniform ahead of time and changed before leaving his cell; he then headed down to the basement, climbed into his car, and, with the help of a police escort, sped toward the Polo Grounds.
The Sultan of Swat arrived in the sixth inning, earning a standing ovation and saving himself $500. While he walked during his only plate appearance that night, the Yankees did pull off a come-from-behind victory, defeating the Indians 4-3.
If anyone could have afforded to lose $500, it would have been Babe Ruth
It goes without saying that no one ever wants to lose $500 of their paycheck. If anyone could have afforded that fine, though, it probably was Babe Ruth.
As documented on Baseball-Almanac, a 1932 Sporting News piece reported on Ruth's annual salary. While he only made $600 during his first season with the Baltimore Orioles, Ruth's annual earnings had risen to $20,000 by the time he joined the New York Yankees. At his peak, the slugger earned $80,000 per season, which the Bureau of Labor Statistic's inflation calculator pegs as roughly $1.3 million in modern money.
Wally Pipp also noted that, while Babe Ruth was fined $500 for missing a game, he'd also receive a $500 bonus for every home run he hit. While it's not clear how long that deal was in place—the Yankees could have swapped that incentive for a larger salary down the road—it's safe to assume that the Bambino could have paid any fine that came his way.