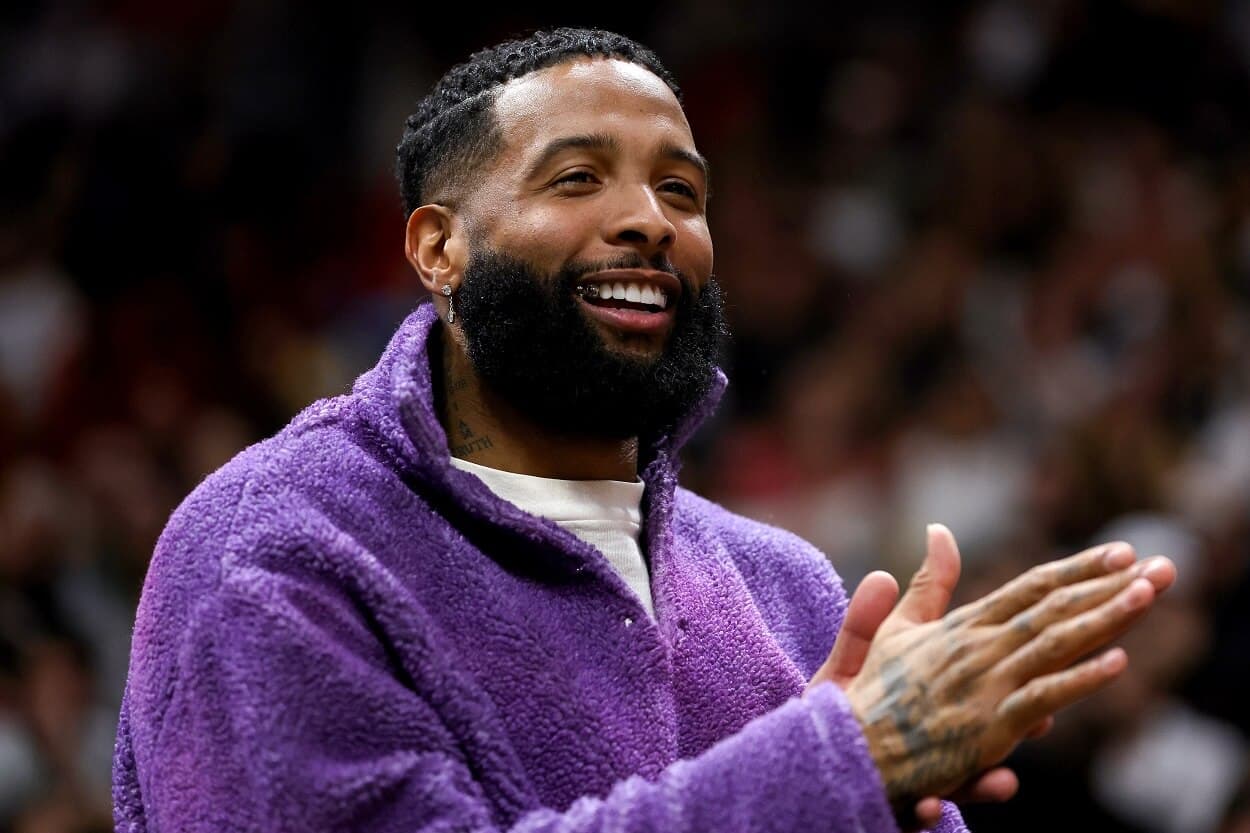 The Baltimore Ravens' $18 Million Bet on Odell Beckham Jr. Is Bound to Backfire
The Ravens uncharacteristically overpaid for a veteran free agent in a big way by signing Odell Beckham Jr. to a one-year deal.
Name recognition means a lot in the NFL. 
And when it comes to Odell Beckham Jr., it's clear his reputation as an elite receiver is still firmly intact. At least, that's certainly the case for a Baltimore Ravens team that surprisingly signed the former New York Giants star to an expensive one-year deal before finding a resolution with Lamar Jackson. 
While Beckham taking his talents to Baltimore would seem to suggest the Ravens will find a way to work things out with their franchise quarterback, that doesn't necessarily mean general manager Eric DeCosta made the right call to go all-in to secure a player who's far more injury-prone than Jackson.
The Ravens made an un-Ravens-like move with the Odell Beckham Jr. contract
Talk about putting your money where your mouth is. 
Although early reports of a $20 million asking price seemed overly optimistic, Odell Beckham Jr. convinced one team to pay up to secure his services. Only based on precedent, few would have expected the Ravens to make such a high-risk investment by signing a player with significant durability concerns to a one-year, $18 million deal with $15 million guaranteed. 
For a franchise that typically steers clear of major free-agent deals and prefers a draft-and-develop model, giving Beckham WR1 money represented a radical departure from the past. Not only did the 30-year-old get Baltimore to pay him a higher average annual value than any receiver from this year's free-agent class, but he managed to do so after playing a total of zero snaps in 2022. 
Both DeCosta and his predecessor, Ozzie Newsome, have earned leaguewide respect for mastering the compensatory pick formula, finding contributors from small schools, and unearthing hidden gems after the draft. Yet with Jackson's future hanging in the balance and their wide receiver depth chart looking rather thin, the Ravens bet big on Beckham bouncing back from injury-shortened 2020 and 2021 seasons.
Counting on Lamar Jackson and Odell Beckham Jr. to stay healthy is risky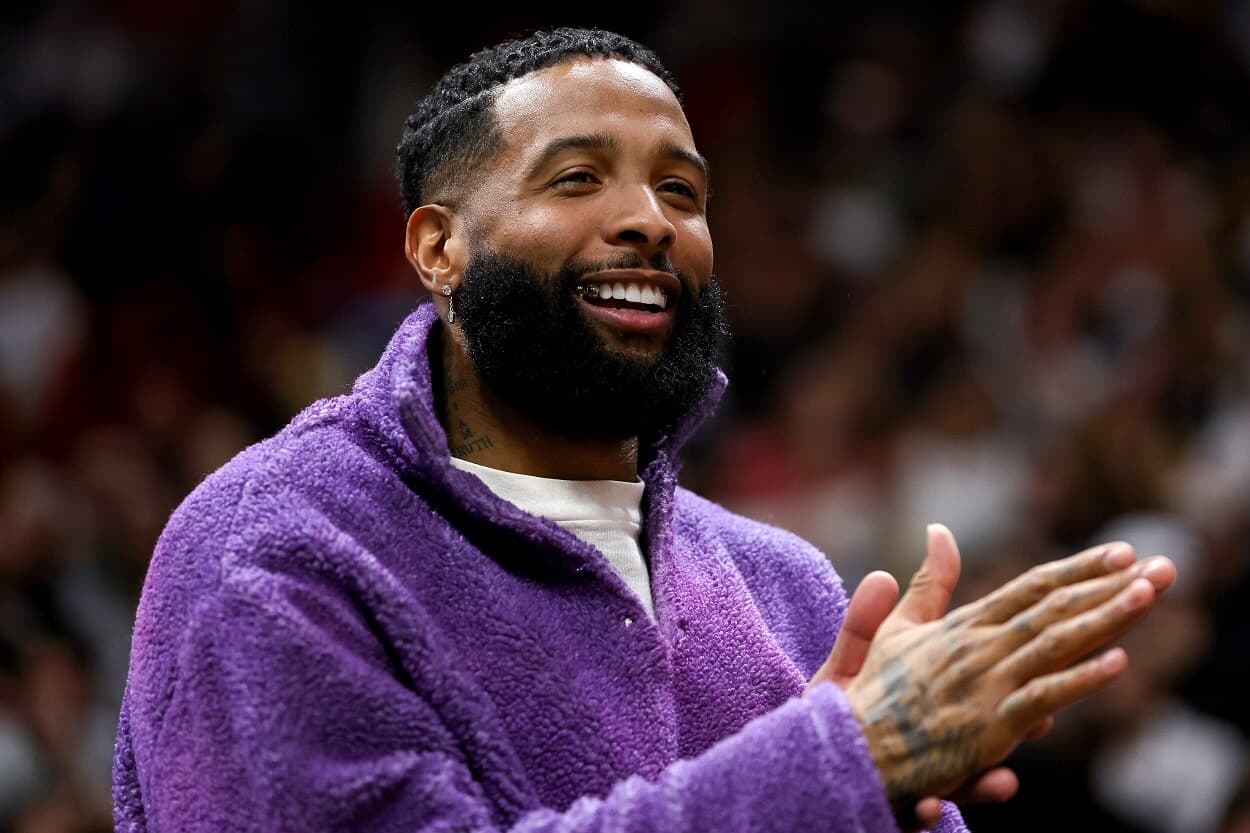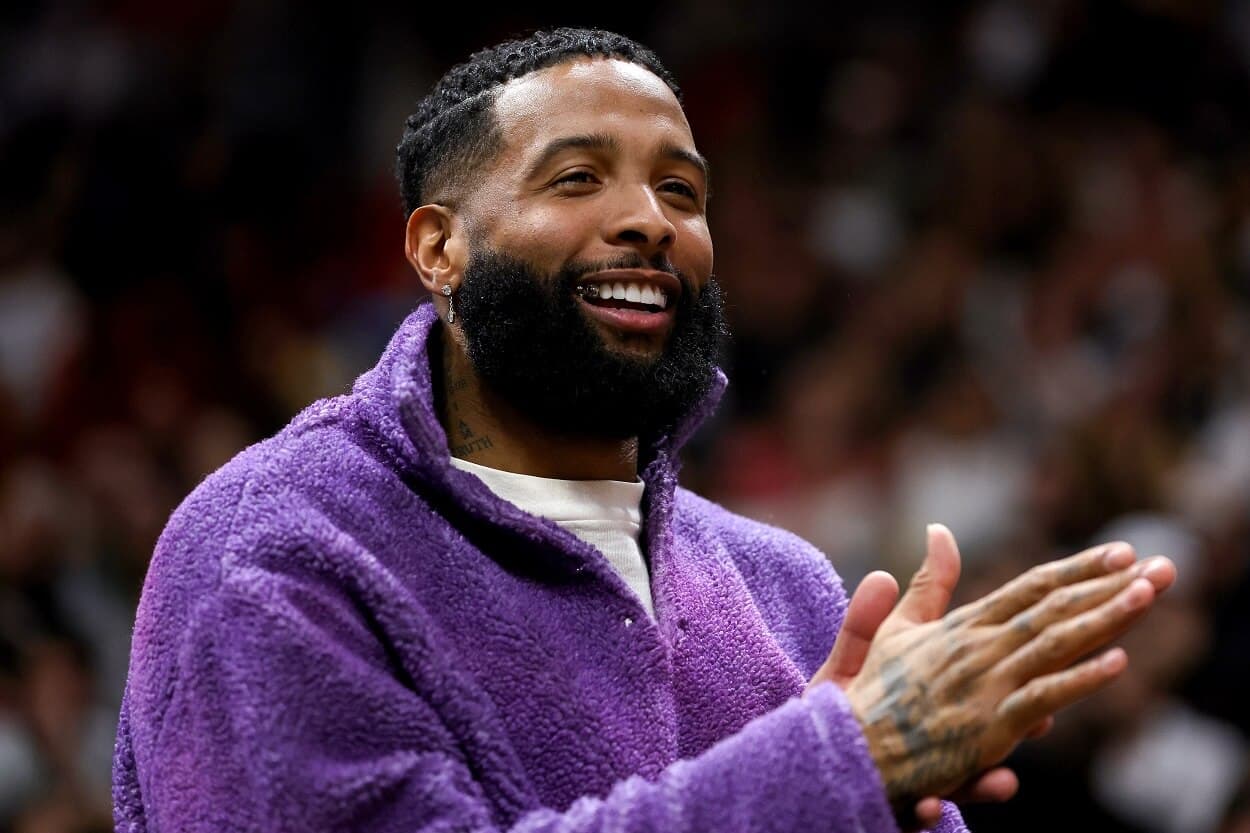 Could the move pay off? 
It's easy to see the upside of a healthy OBJ and a motivated Lamar Jackson in an offense coordinated by Todd Monken. 
At the same time, though, you cannot ignore the obvious downsides of hinging your Super Bowl hopes on someone who hasn't played a full season since 2019. 
Beckham has suffered two torn ACLs, and considering he's on the wrong side of 30, it's fair to wonder if he can be the same player who quickly became one of the league's biggest stars when he was with the Giants. Sure, the explosive wideout has looked good in social media posts, but will he consistently make plays and remain available for a 17-game season and a deep playoff run? 
Expecting Beckham and Jackson to make it through the year unscathed seems optimistic based on recent history. The former hasn't caught a pass since Super Bowl 56. Meanwhile, the latter hasn't played a full season since his rookie year in 2018. 
Perhaps luck will be on both of their sides in 2023. But if recent history repeats itself for either player, the Ravens could easily fall short of expectations.
The Ravens shouldn't hesitate to add another receiver in the 2023 NFL Draft
Even after taking care of business with Beckham, Baltimore may not be done bolstering its receiver depth chart. 
In fact, don't be surprised if DeCosta uses an early-round pick in the 2023 NFL Draft on the position. 
Although they don't have a second-round pick due to the Roquan Smith trade, the Ravens are set to select 22nd overall. They could use that pick on a wideout like Boston College's Zay Flowers, Ohio State's Jaxon Smith-Njigba, or USC's Jordan Addison. Better yet, DeCosta could trade down, accumulate multiple Day 2 picks, and be primed to add multiple starters in the second and third rounds. 
Of course, the Ravens would love for Odell Beckham Jr. and 2021 first-rounder Rashod Bateman to form a dynamic duo. But between Beckham's durability concerns and Bateman's own history of missing time (he's played just 18 games across his first two NFL seasons), Baltimore's top two receivers have a long way to go to prove doubters wrong. 
Oh, and until Lamar Jackson signs on the dotted line with the Ravens, who's to say OBJ won't be catching passes from Tyler Huntley, anyway?