Barry Bonds, Roger Clemens Inching Toward Controversial Hall of Fame Status
Barry Bonds and Roger Clemens cling to Hall of Fame life as they remain on the Baseball Hall of Fame ballot for the 10th and final time. Statistically, they should have been first-ballot HOFers, but both have been linked to MLB's steroid scandal that took place in the late 1980s and into the '90s. Bonds and Clemens have inched their way closer to collecting the 75% of the votes in recent years but have come up short. On the day when official votes have to be postmarked for submission, signs are showing that this could be the year the two finally get in.
Barry Bonds and Roger Clemens have one Hall of Fame shot remaining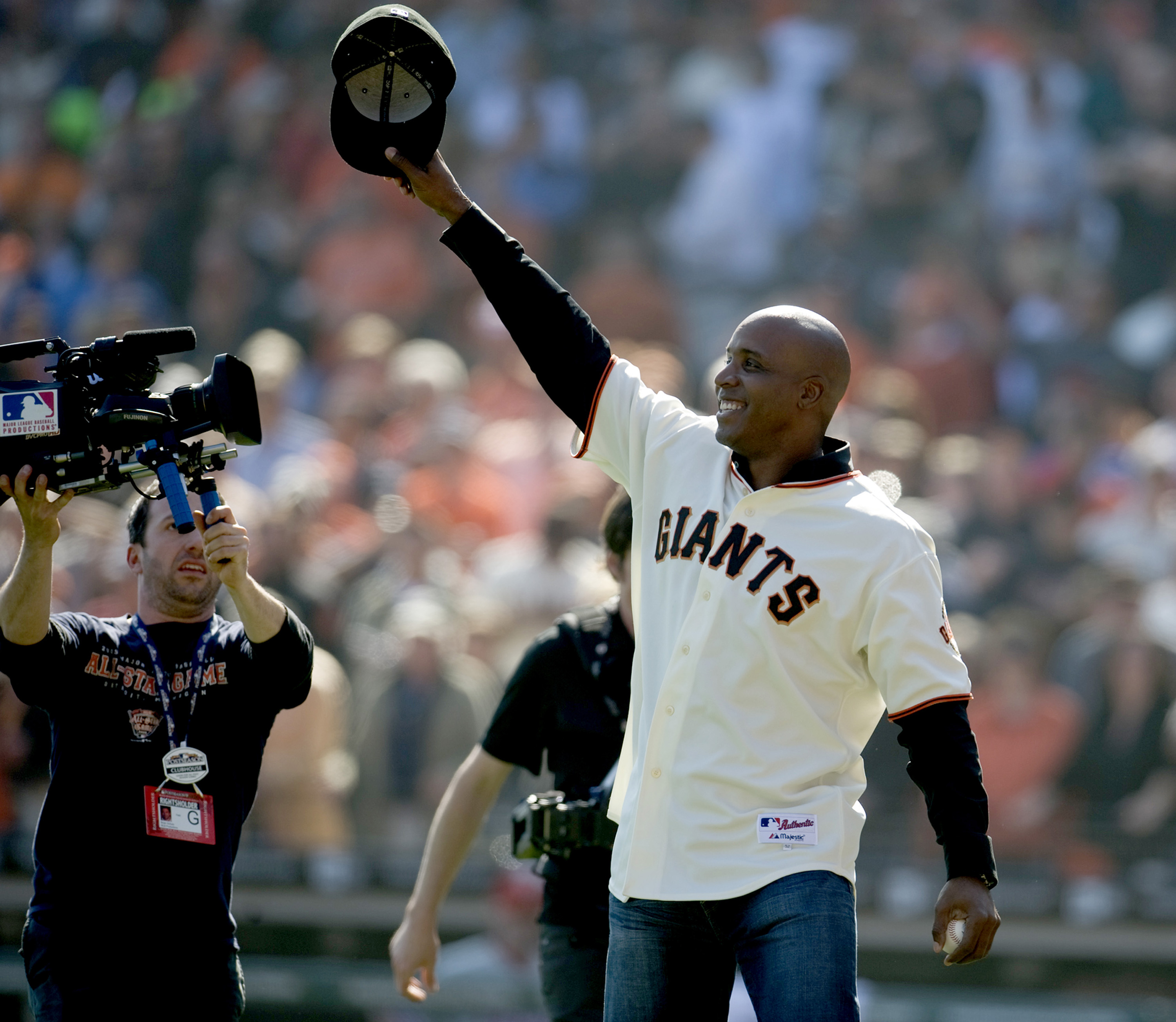 Last year, not one player was inducted into the Baseball Hall of Fame through the traditional method of receiving 75% of the votes. It was the ninth time ever that the Baseball Writers Association of America failed to vote anyone in. The last time it happened was in 2013.
Bonds, MLB's all-time home run leader, received 61.8% of the votes. He tallied 60.8% the previous year. Clemens, the owner of seven Cy Young Awards and 354 career victories, racked up 61.6% of the votes.
Should they fail to receive the necessary votes, the only shot they'll have to get into the Hall is through the Eras Committees, which meet every few years to consider players not voted in by the BBWAA.
Both Bonds and Clemens played through the peak of the steroid era and have paid the price. Writers seemingly have lightened up on their grudges against them as the two have seen their votes increase over the years.
John Perrotto, who covers the MLB for Forbes, gave his reasoning for voting for Bonds.
"If I knew Cooperstown was pristine and no cheaters had ever been inducted then I might not vote for players linked to steroids," he wrote. "However, it seems implausible that every player with a plaque was clean. Thus, I vote for the man who hit more home runs than anyone in major league history, won seven MVP awards, and is the greatest player of my lifetime."
Barry Bonds and Roger Clemens are gaining steam down the stretch
Voters had until Friday to postmark their Hall of Fame selections. Many of them, however, made their ballots public. Ryan Thibodaux has done a heck of a job tracking those ballots and posting his BBHOF Tracker online.
If the voting ended through the first 100 ballots Thibodaux tracked, both Bonds and Clemens would be 2022 Hall of Famers. Thibodaux has been keeping fans updated on his website and on Twitter. Through those first 100 ballots made public, Bonds has 81% of the votes and Clemens has 80%.
Leading the way is former Boston Red Sox slugger David Ortiz. Ortiz is on the ballot for the first time and has garnered 82% of the votes. Ortiz, Bonds, and Clemens are the only three players over the 75% mark. Scott Rolen stands at 72%, while Curt Schilling is at 65%. Schilling had 71.1% a year ago.
Alex Rodriguez is on the ballot for the first time and finds himself well short with only 48% of the votes despite smacking 696 career home runs. The BBWAA will announce the results of the voting on Jan. 25, 2022, live from Cooperstown.
It's been a difficult task for the Hall of Fame voters
Bonds, Clemens, and Rodriguez were all linked to performance-enhancing drugs during their playing days. They all put up serious statistics worthy of Hall of Fame induction. That puts voters in a tough situation on whether those numbers were significantly impacted by the use of steroids.
It's clear voters have become a little more forgiving over the years as players like Bonds and Clemens have seen their votes increase despite not doing anything recently to pad their stats.
Perrotto said he voted for Bonds. He also checked the box next to Clemens' name.
"As is the case with Bonds, I don't think the greatest players in history can be expunged from the record of the game because they were linked with cheating," he wrote. "Clemens won 354 games and seven Cy Young Awards. It's not like his career did not happen."
 Steve Politi of NJ.com was one of the writers who voted for Rodriguez.
"I won't vote for a player if I believe his accomplishments are completely a product of the juice," he wrote. "Can I say that about A-Rod?
"I can't, not with his overwhelming body of work. His 696 career home runs rank fourth all-time, trailing three of the greatest hitters in the sport's history in Barry Bonds, Hank Aaron and Babe Ruth. He was a 14-time All-Star, three-time AL MVP and two-time Gold Glove winner. He was the catalyst for the Yankees during their 2009 World Series victory.
It is impossible to write the history of baseball without him."
It should be an interesting ride and one that may finally send Bonds and Clemens to the Hall of Fame.