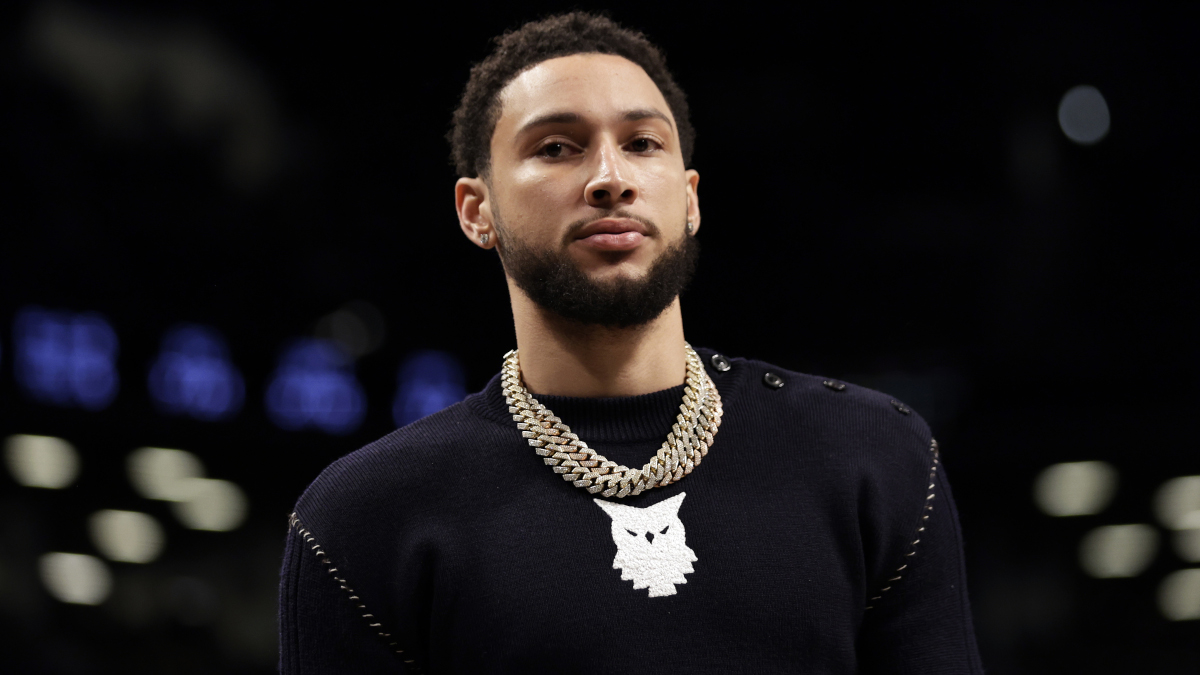 Ben Simmons Injury Update Has Philadelphia 76ers Fans Accusing Former Star of Running Scared
Ben Simmons won't practice for the Brooklyn Nets this week, throwing the possibility of him playing on March 10 against the Philadelphia 76ers into doubt.
Recently acquired Ben Simmons hoped to make his Brooklyn Nets debut in time for a March 10 visit to face his old squad, the Philadelphia 76ers. But according to the Nets, that debut is delayed. The 25-year-old is dealing with back soreness during his ramp-up to game condition.
However, some in Philadelphia aren't buying the whole "sore back" thing. When Simmons belatedly reported to the 76ers in October, he sought treatment for back soreness. The three-time All-Star last played in Game 7 of the Eastern Conference semifinals in June. It was an inglorious final appearance in a Philadelphia uniform and set off a months-long drama leading to the trade.
During his introductory press conference in Brooklyn, Simmons said he hoped to be ready by the March 10 game in Philly. Not surprisingly, there were those in the City of Brotherly Love who weren't sold on that thought, either.
Ben Simmons won't practice this week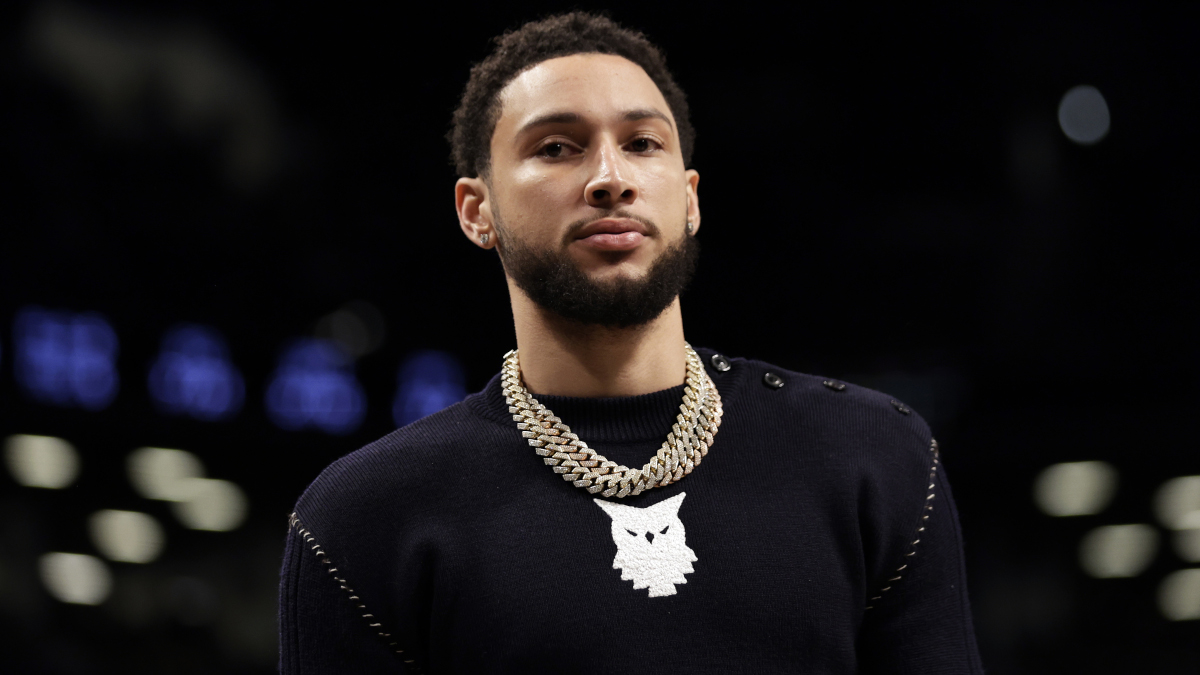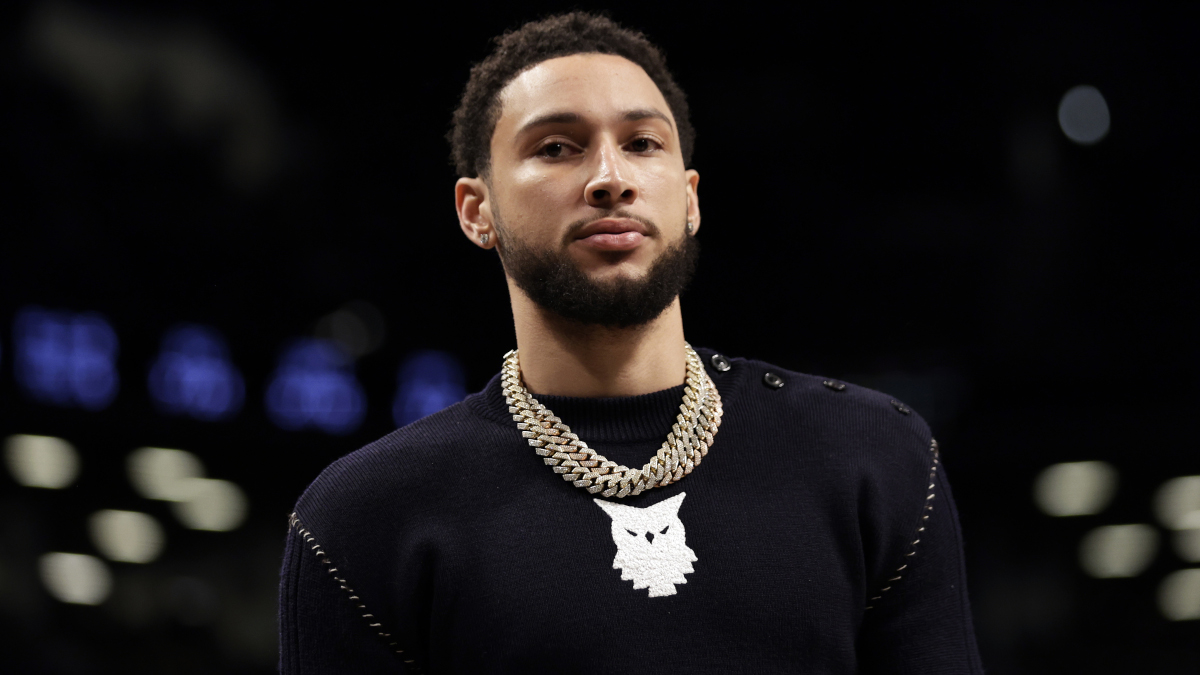 According to Nick Friedell of ESPN, Ben Simmons hasn't been cleared for practice and won't participate this week. Coach Steve Nash didn't say when the Australian star would return.
"He's just doing some light shooting and just physical therapy," Nash said. "Just making sure that he gets that back 100%, just that little flare-up, and while he does shooting and his reconditioning stuff that he's able to do while that thing settles down."
Simmons has been working extensively with player development coach Kyle Korver, another former member of the Philadelphia 76ers, on his free-throw shooting, which became a significant problem during last year's playoffs. In 12 postseason games, the left-hander was a dreadful 25-of-73 from the line (34.2%). He hit just 33.3% (15-of-45) in the seven-game second-round loss to the Atlanta Hawks.
He's a career 59.7% foul shooter in the regular season. That figure drops to 52.0% in the playoffs.
While Brooklyn hopes to get Kevin Durant back soon, perhaps as quickly as March 3 against the Miami Heat, there is no timeline for Simmons' eventual Nets debut.
There's a lot of doubt coming from Philadelphia
When rumors first circulated about Ben Simmons' back issues, Adam Hermann of NBC Sports Philadelphia was dubious about the timing of the reported injury. Shams Charania of The Athletic tweeted the first report about the former All-NBA guard's back.
Charania specifically referenced the March 10 Nets-Philadelphia 76ers game. It set off Hermann's radar.
"For starters, it's a little too transparent for Charania's sources to be specifically discussing March 10 as it related to the injury," Hermann wrote. "If you're talking about an injury to one of your franchise's most important long-term pieces, a game in 12 days shouldn't really be front-of-mind, and yet there it is in Charania's follow-up tweet. Feels a little odd."
Hermann came back to that point a bit later in the piece.
"But it's just a little too on-the-nose for Simmons' 'ramp up' to suddenly get sidetracked the day after James Harden's Sixers debut was as glorious as it could've been, and with the March 10 game looming large."
The journalist is far from alone in his skepticism. Former 76ers teammate Danny Green said on his Inside the Green Room podcast shortly after Simmons' press conference that he would bet the former Philadelphia first-overall pick would play on March 10:
"First, I'd be highly surprised if he even plays in that game. I don't know where his health is — mentally, physically, I know he had other issues — and we all know he does not like to play in Philly. So if he does play in that game, I'd be highly surprised."
Green isn't alone in that belief. Maybe Simmons is better off waiting for the fine folk of Philadelphia to put all the hate behind them.
Fat chance.
Ben Simmons is the J.D. Drew of a new generation of Philly faithful
Philadelphia fans are passionate about their teams, be they the 76ers, Eagles, Flyers, or Phillies. Baseball fans in the city never forgave one longtime major leaguer for snubbing them.
The Phillies selected Florida State outfielder J.D. Drew with the second overall pick in the 1997 MLB June Amateur Draft. But Drew didn't want to play in Philadelphia. According to Todd Zolecki of MLB.com, agent Scott Boros demanded an $11 million signing bonus for the left-handed-hitting phenom. That's $8.5 million more than the No. 1 pick, Matt Anderson, got from the Detroit Tigers.
Instead, the 21-year-old signed with the independent St. Paul Saints. Drew re-entered the draft in 1998 and played 14 seasons in the bigs with the St. Louis Cardinals, Atlanta Braves, Los Angeles Dodgers, and Boston Red Sox. But Phillies fans never forgot or forgave. He was the favorite target of the boo birds at old Veterans Stadium and later Citizens Bank Park his entire career.
Ben Simmons will likely share that fate, even if he did suit up for the Philadelphia 76ers for four seasons. If the 6-foot-11 star remains with Brooklyn, he'll be ticketed for at least two trips to Philadelphia every season. So it's probably not feasible for his back to get sore on demand to avoid those visits.
At some point, Ben Simmons will play in Philadelphia. And when he does, the fans will be waiting. But you can probably forget all about the tearful reunion. It'll be loud, and it'll be ugly. Bet on that much.
Statistics courtesy of Basketball Reference and Baseball Reference.