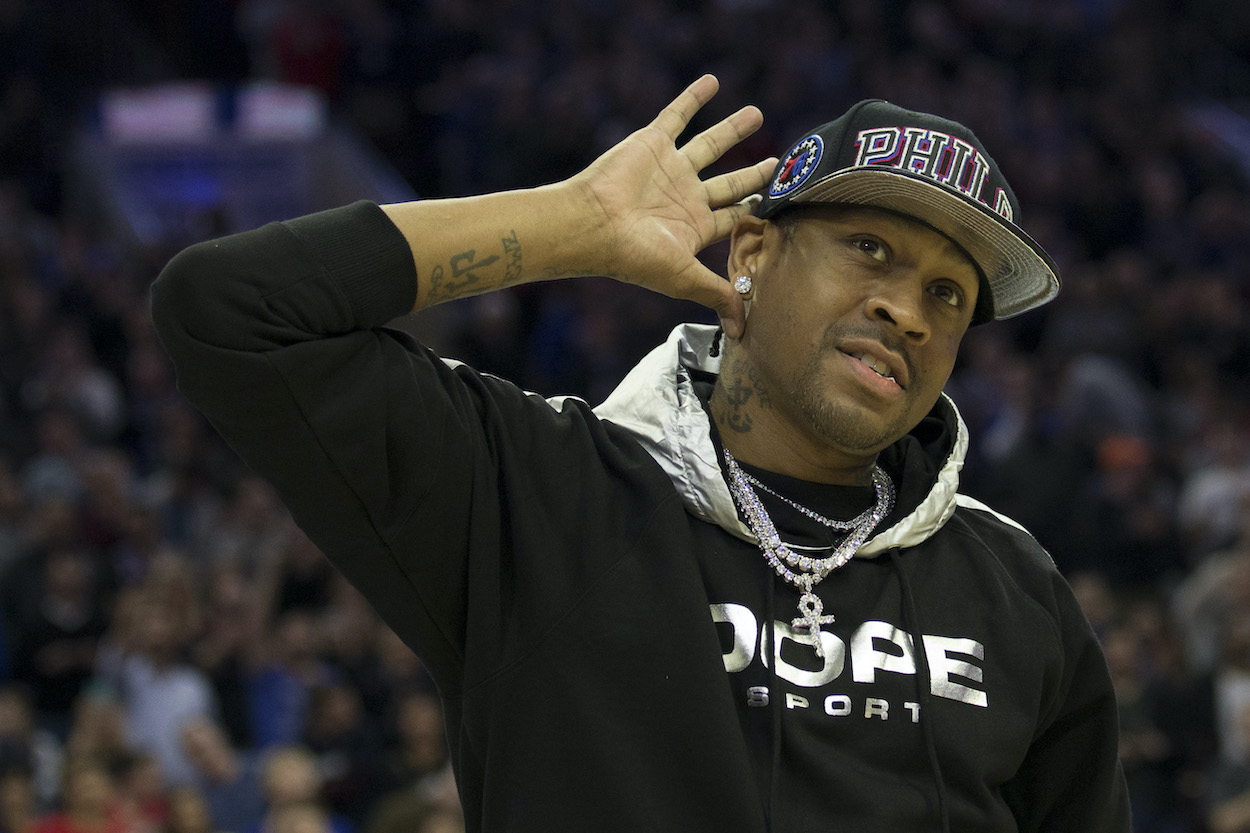 Allen Iverson Offers His Brutally Honest Assessment of the Ben Simmons Saga: 'I Think the Connection With the Fans Got Out of Hand'
Allen Iverson knows why the Philadelphia faithful turned on Ben Simmons.
If anyone knows how to correctly deal with Philadelphia fans, it's Allen Iverson. The 76ers legend played the first 10 years of his NBA career in Philly, and he's still one of the most beloved athletes among the entire fanbase.
Ben Simmons is currently on the opposite end of that spectrum, and Iverson believes he knows exactly what led to that continuously deteriorating relationship.
Allen Iverson has a special relationship with Philadelphia fans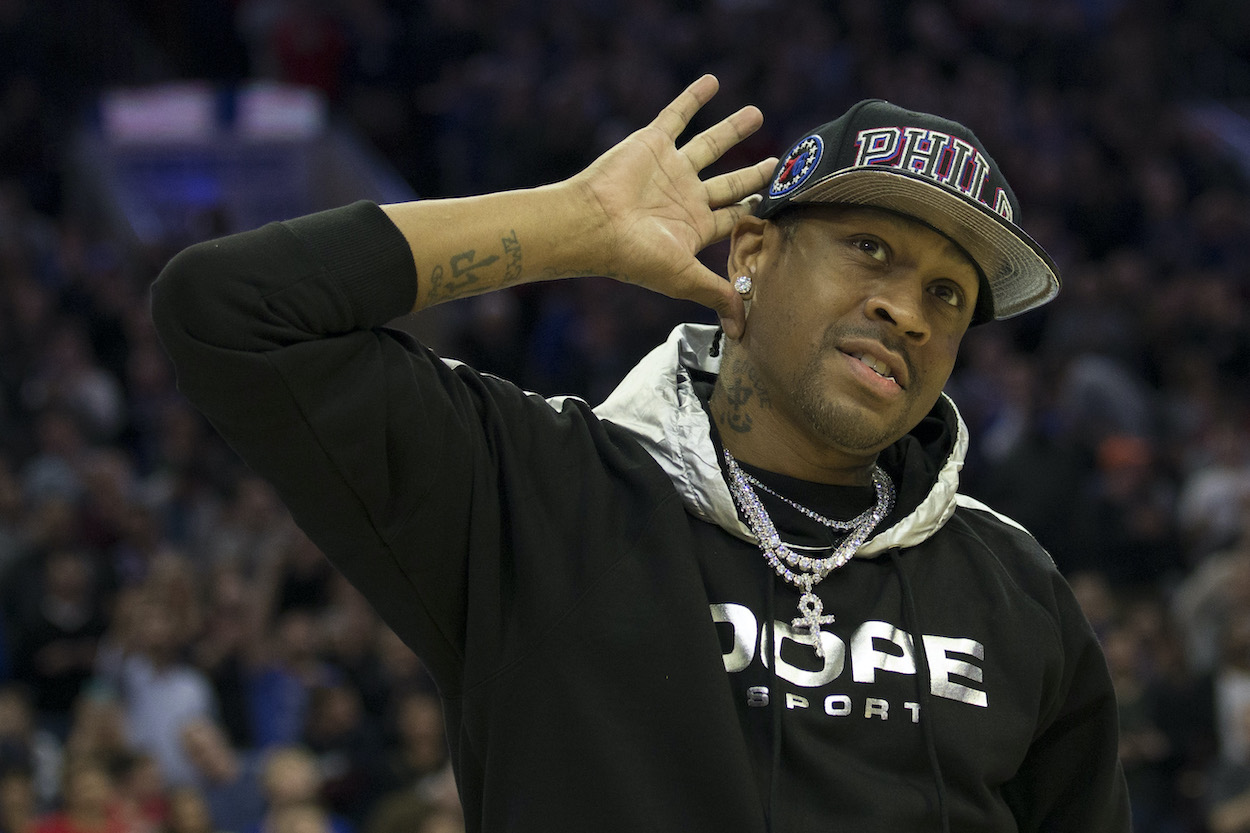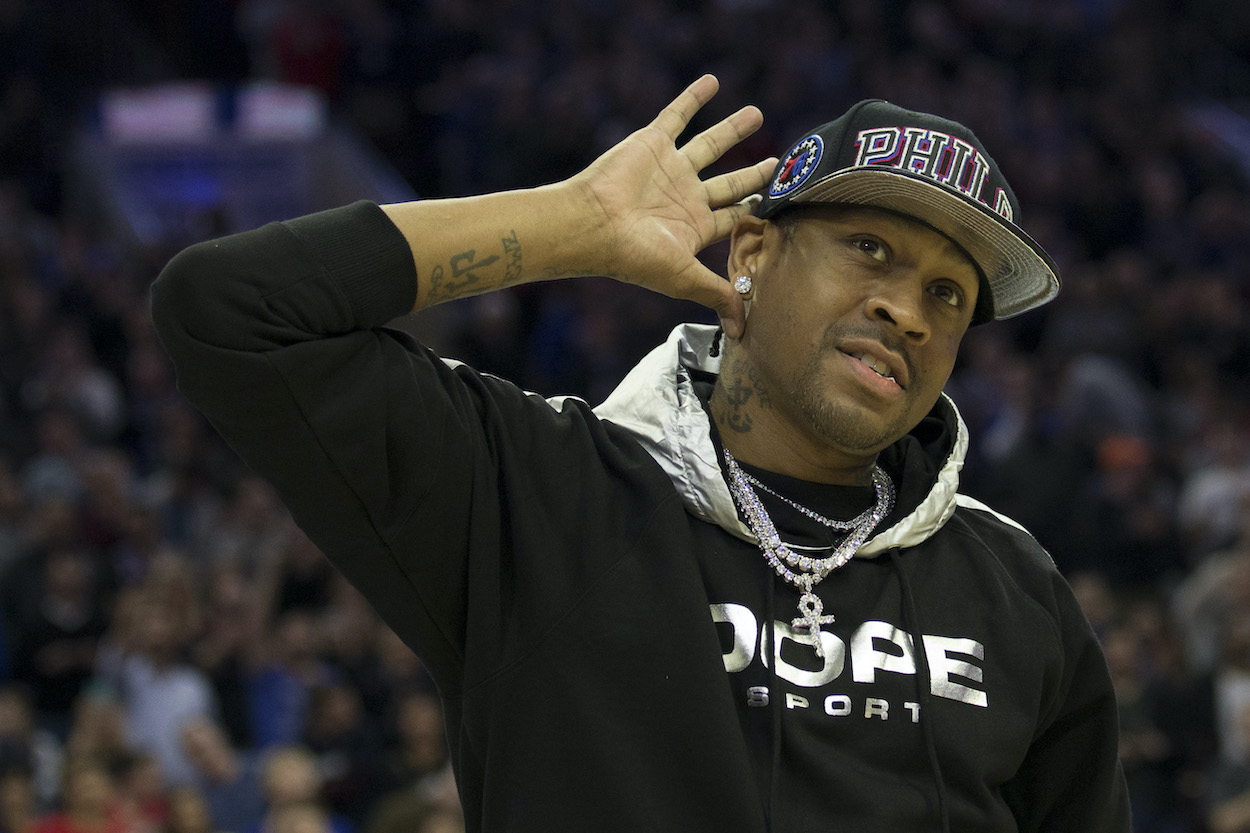 Most professional athletes can't choose where they play after college. Some end up in a city that doesn't fit their personality at all, and some are lucky enough to land in the ideal spot for them and their family.
Iverson is a textbook example of the latter.
A.I.'s grit and toughness were a perfect fit for the city of Philadelphia. The fanbase embraced him from the moment he first stepped on the floor in a Sixers uniform, and it's had the Hall of Famer's back ever since. Philly fans love Iverson, and he loves them back.
"I always gave you all everything I had, and the thing that I love about you all is that you all appreciate that s***," Iverson said in an emotional speech to a crowd of Philadelphians in 2019. "When I walk in that building, I always hear your voices. I always wanted to give you all everything I had. I think when it comes to Mike (Jordan) and Chicago, I think that relationship is built, but it ain't nothing like us. This s*** legendary."
Iverson understood what the city of Philadelphia wants out of its athletes, but not everyone does.
Allen Iverson offers brutally honest assessment of the Ben Simmons saga
Players like Iverson can thrive in Philadelphia, but Simmons is not one of those players. The fanbase turned on him this summer after his brutal 2021 postseason, and he didn't deal with the criticism well.
A.I. has followed the Simmons drama from the start, and he recently revealed what he believes is the reason for that broken relationship.
With Ben, I think the connection with the fans got out of hand, and that's what he didn't want to have to deal with coming back. My whole thing with our fans is, we're with you if you're with us, but when we feel like you don't want to be with us? They'll kill your ass.

Allen Iverson
That's exactly what the fans have done over the past few months, and Simmons' future with the franchise is now in question because of it.
Will Ben Simmons play another game for the 76ers?
The Simmons saga has been a bizarre one to follow this year. He made it clear early in the offseason that he didn't want to play another game in a Sixers uniform, but the team refuses to trade him for his current market value.
Simmons recently returned to the team after offseason trade talks fell through, but he hasn't appeared in a game yet. The All-Star point guard recently approached the team and said he's not mentally prepared to get back on the floor, so the 76ers are going to give him the time he needs to work through those personal issues.
Even though the Sixers expect Simmons to suit up at some point this year, he's still holding out hope that a trade can be finalized before he's forced to do so. However, a trade doesn't seem to be a realistic possibility right now.
As Iverson said, Philly fans will embrace Simmons again if he returns to the lineup and plays hard for the city that believed in him once upon a time.
Like Sportscasting on Facebook. Follow us on Twitter @sportscasting19.