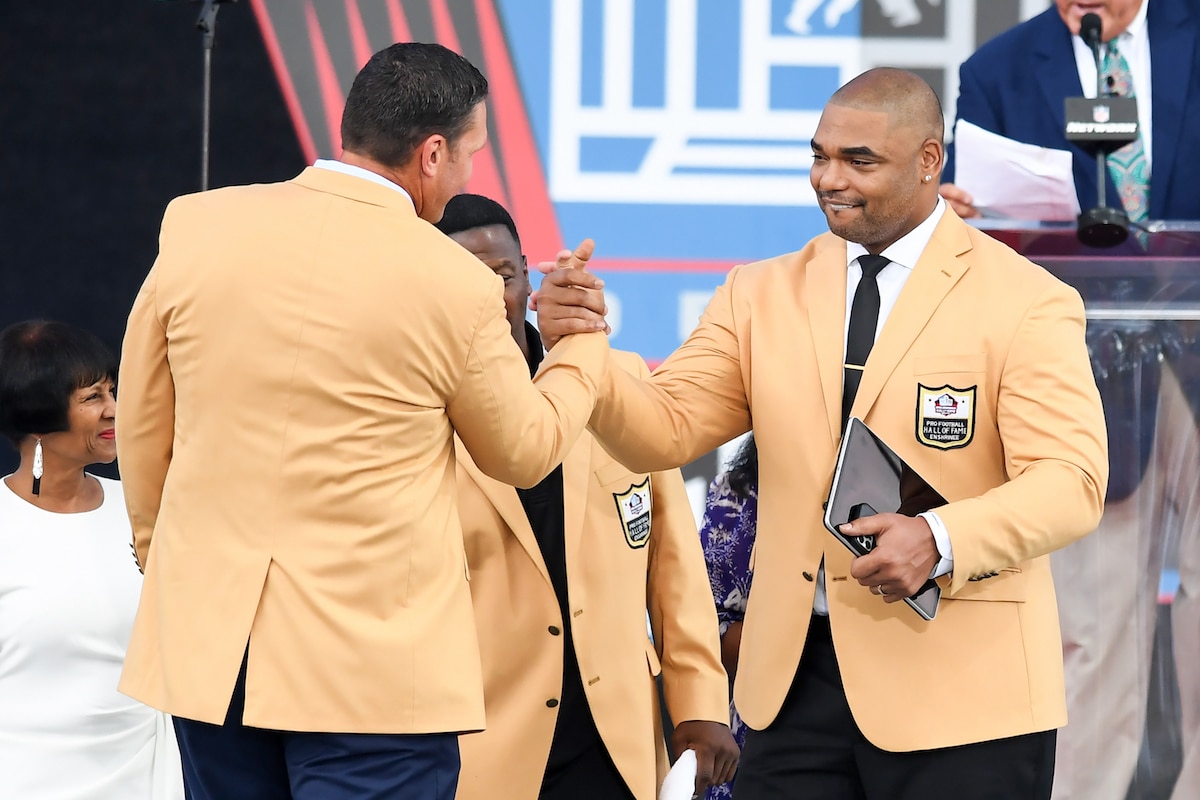 What Benefits Do NFL Hall of Famers Receive?
Beyond getting a physical bust in Canton's Pro Football Hall of Fame, being enshrined may not come with as many benefits as NFL players expect.
From the moment a football player is selected in the NFL draft, he dreams of becoming a Hall of Famer. But only the best of the best ultimately get enshrined in Canton, Ohio. Being inducted into the Pro Football Hall of Fame is an honor. It helps generations of football fans know you are one of the best ever to play the game.
Still, beyond getting a physical bust in the facility, the honor may not come with as many benefits as you might expect.
Who are the 2023 NFL Hall of Fame finalists?
Every year, the Pro Football Hall of Fame's Selection Committee names 15 modern-era players as finalists for the annual Hall of Fame class. NFL.com explains that the list is whittled down from 129 nominees and 28 semifinalists.
Recently, the NFL league has revealed the finalists for the Class of 2023. It includes three players in their first year of eligibility. The newcomers to the list are DE Dwight Freeney, best known for his decade-long run with the Colts; CB Darrelle Revis, who earned the nickname Revis Island during his time with the Jets; and LT Joe Thomas, who played for the Browns for his entire career from 2007-17.
That trio joins a list of holdovers that includes some of the best players of the late 20th century and early 21st century, including defenders Jared Allen and Patrick Willis. A strong crop of receivers on the ballots includes Reggie Wayne, Andre Johnson, and Torry Holt, as well as the man often considered the league's best kick returner, Devin Hester.
What benefits do NFL Hall of Famers receive?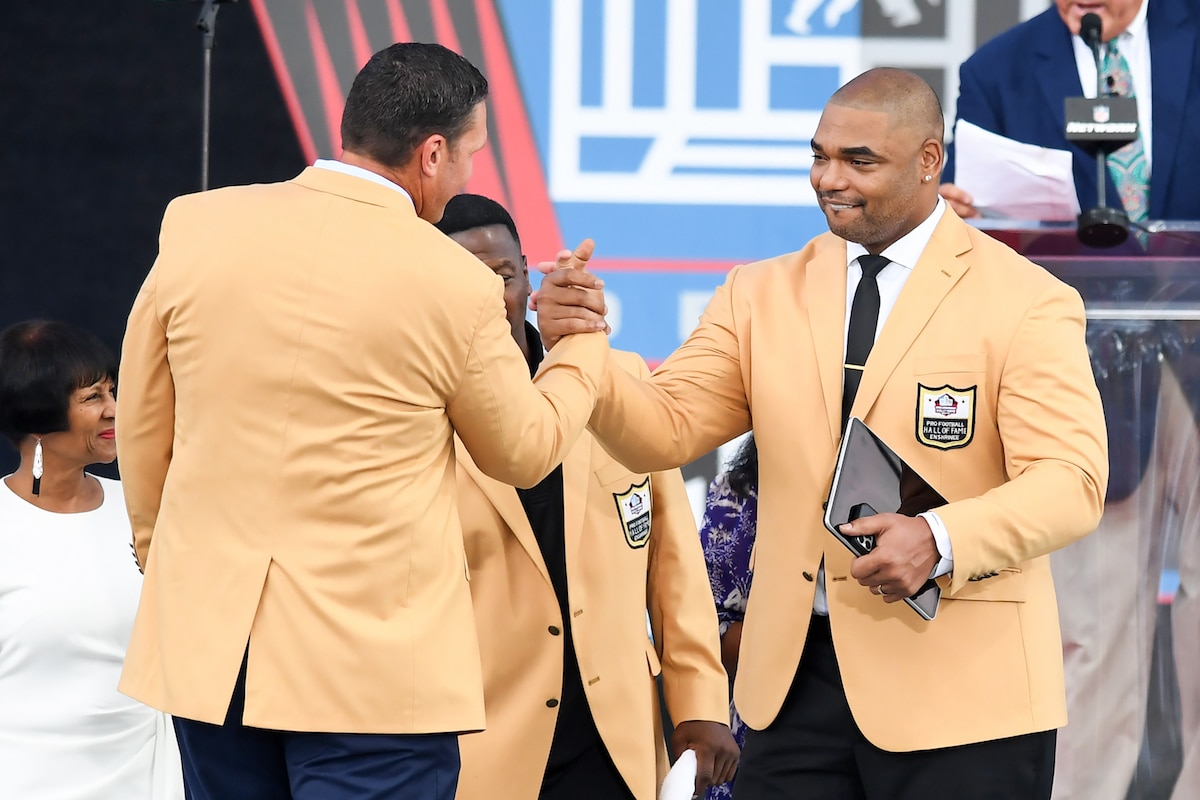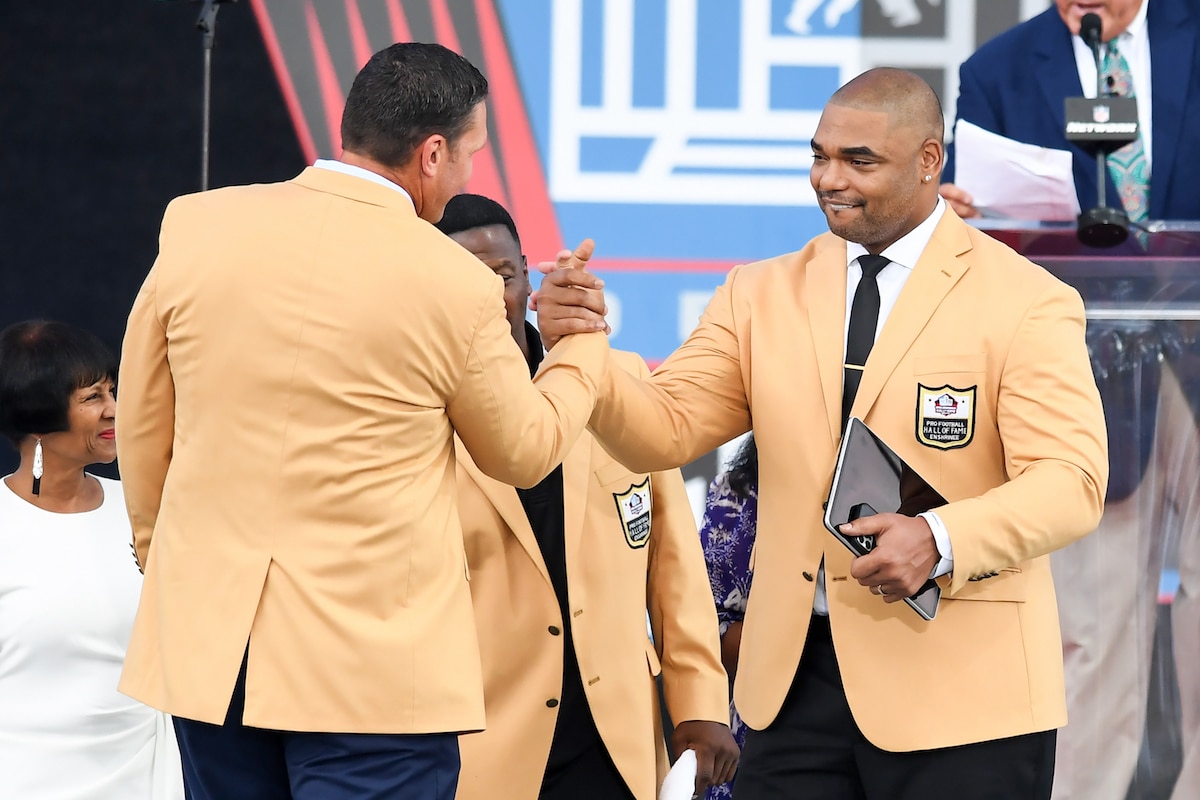 HOFBenefits.com goes over what kinds of benefits Hall of Famers receive. The most public perk is the enshrinement ceremony held every summer, during which each player's bronze bust is unveiled for the first time. Beyond that, they don't receive any extra benefits.
Any benefits that Hall of Famers receive are the same that all former players get from Hall of Fame Benefits, an affiliate of the Pro Football Hall of Fame, even those players who never made it to an active roster.
The organization's goal is "to fill the gaps in benefits for former players and their families with a new playbook of creative solutions and concierge services." The concierge services include guiding NFL alumni through purchasing health insurance, getting the best care for themselves and their families, and explaining medical bills. Hall of Fame Benefits also helps former players find unique opportunities to earn income.
Can an NFL Hall of Fame player be kicked out?
Once a player is inducted into the Hall of Fame, he is there forever. Currently, there are no bylaws for kicking him out due to controversial behavior, according to Pro Football Talk.
The best-known example might be O.J. Simpson, who was part of the Hall's Class of 1985 and remains there to this day. That is despite the very public 1994 double murder for which he was charged and eventually found not guilty of committing, even though he was often convicted in the court of public opinion.
Another example of bad behavior not leading to expulsion from the Pro Football Hall of Fame is the Commanders' former owner George Preston Marshall. He was enshrined in 1963 for his "outstanding contributions" while running the team. But that tenure included being a segregationist who prevented Black players from joining the team until the federal government forced him to integrate.
In the decades since then, Marshall has become a controversial owner for his beliefs. But he entered the Hall during a different era and will remain there like others who, in hindsight, may not have been voted in more recently.