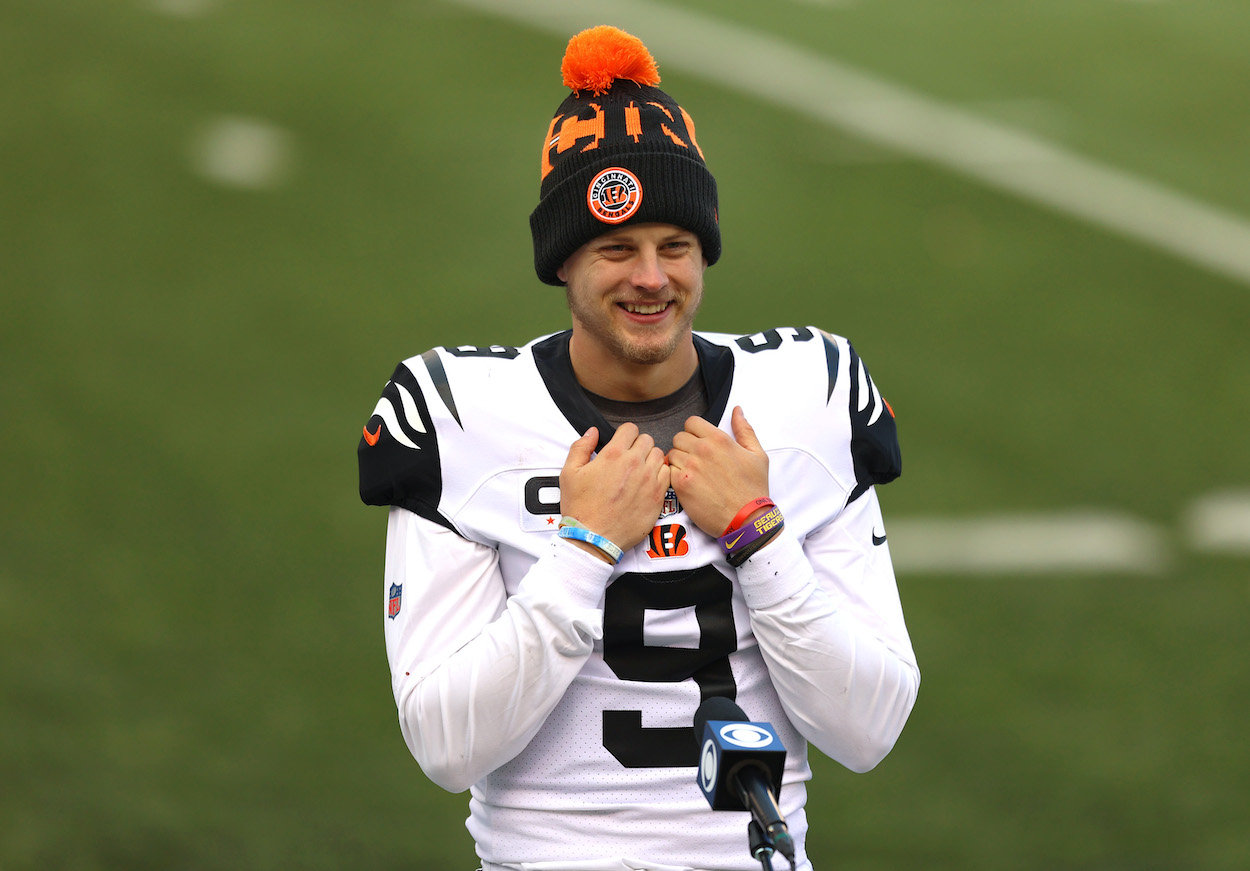 Bengals QB Joe Burrow Provides Cris Collinsworth a 'Very Optimistic' Update About His Knee Injury and Return Date
Joe Burrow missed most of his rookie season with the Bengals after suffering a torn ACL, but he's optimistic that he'll be ready for Week 1.
Cincinnati Bengals fans are eager to know how star quarterback Joe Burrow is progressing through his recovery and rehab from the torn ACL and MCL he suffered during his rookie season. Burrow went down with the devastating injury in November of last year, and he hopes to be ready in time to return to the field for Week 1 this coming season.
On Tuesday, Burrow revealed a "very optimistic" update about his recovery to former Bengals wide receiver and now NFL broadcaster, Cris Collinsworth.
Joe Burrow is five months into his ACL/MCL recovery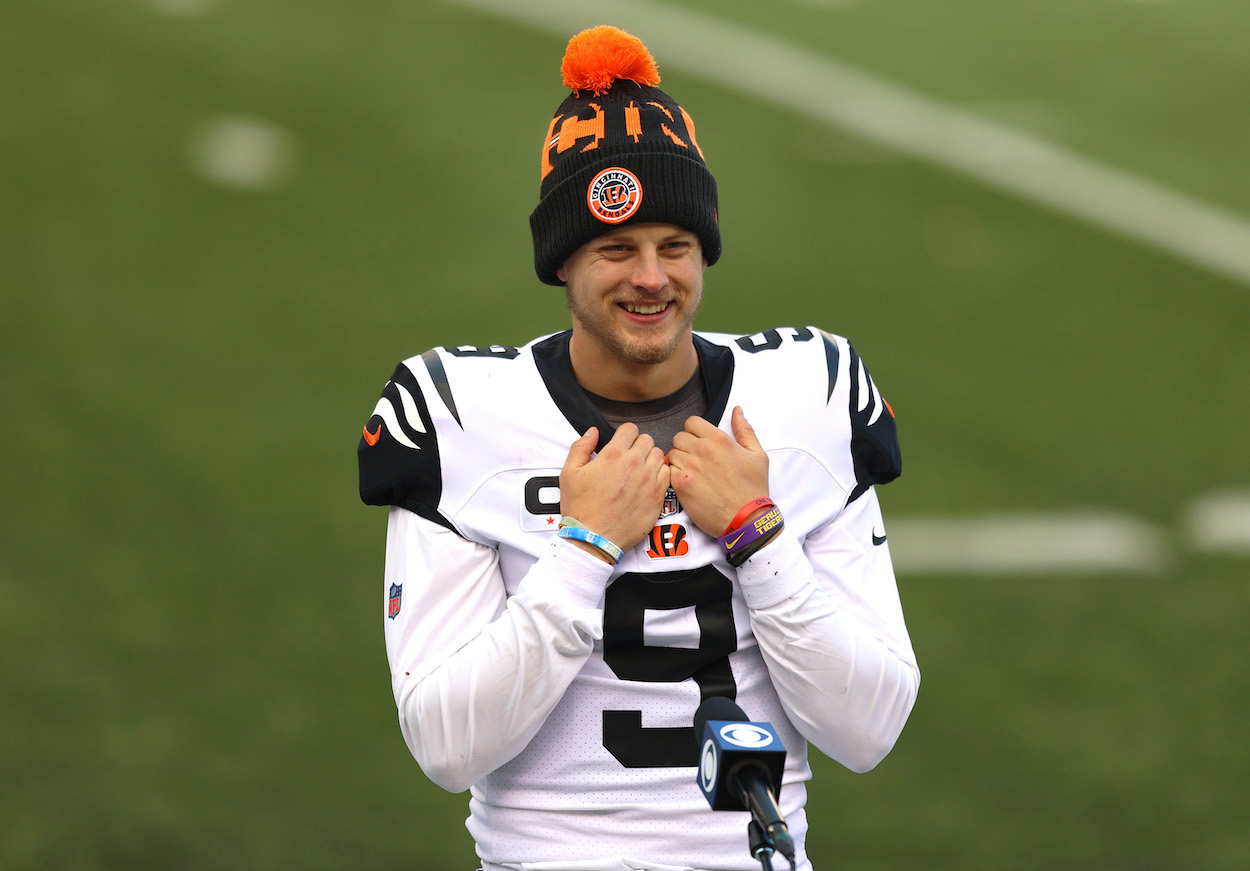 Joe Burrow's pro career got off to a great start last season. The No. 1 overall pick in the 2020 NFL draft threw for 2,688 yards and 13 touchdowns in 10 starts as a rookie. He also completed 65.3% of his passes despite playing behind a below-average offensive line all year.
Burrow was making exceptional progress every week, but it all came to a screeching halt in Week 11. During an away game against the Washington Football Team on Nov. 22, Burrow was tackled awkwardly and carted off the field. He was later diagnosed with a torn ACL and MCL in his left knee and missed the rest of the season.
Burrow is now five months into his recovery and rehab, and he's excited to get back on the field soon.
Burrow provides a "very optimistic" update to Cris Collinsworth
Burrow hasn't spoken much publicly about his recovery from last year's knee injury. He's been rehabbing and working out in silence ahead of his second season with the Bengals, but he finally gave an update about his knee and his possible return date this week.
Burrow appeared on "The Cris Collinsworth Podcast featuring Richard Sherman" on Tuesday and provided Collinsworth an update that will make Cincinnati fans smile from ear to ear.
"I'm very optimistic about where I'm at and also where the team's at," Burrow said. "Rehab is going very, very well. Lifting is going very, very well. I'm in great shape. Legs feel good. Knee feels good."
Burrow plans to be back on the field for Week 1
The Bengals are scheduled to open up their 2021 season in early September, and it sounds as if they'll have Joe Burrow back under center just in time. The star QB revealed on Collinsworth's podcast that he expects to be healthy enough to start in Week 1.
"I'm expecting to be there on the first snap of 2021," Burrow said. "…It's about a nine-month recovery process. So there's still a long way to go. There's still opportunities for setbacks. But the way I'm feeling right now, I'm very optimistic that I'll be ready Game 1."
All stats courtesy of Pro Football Reference