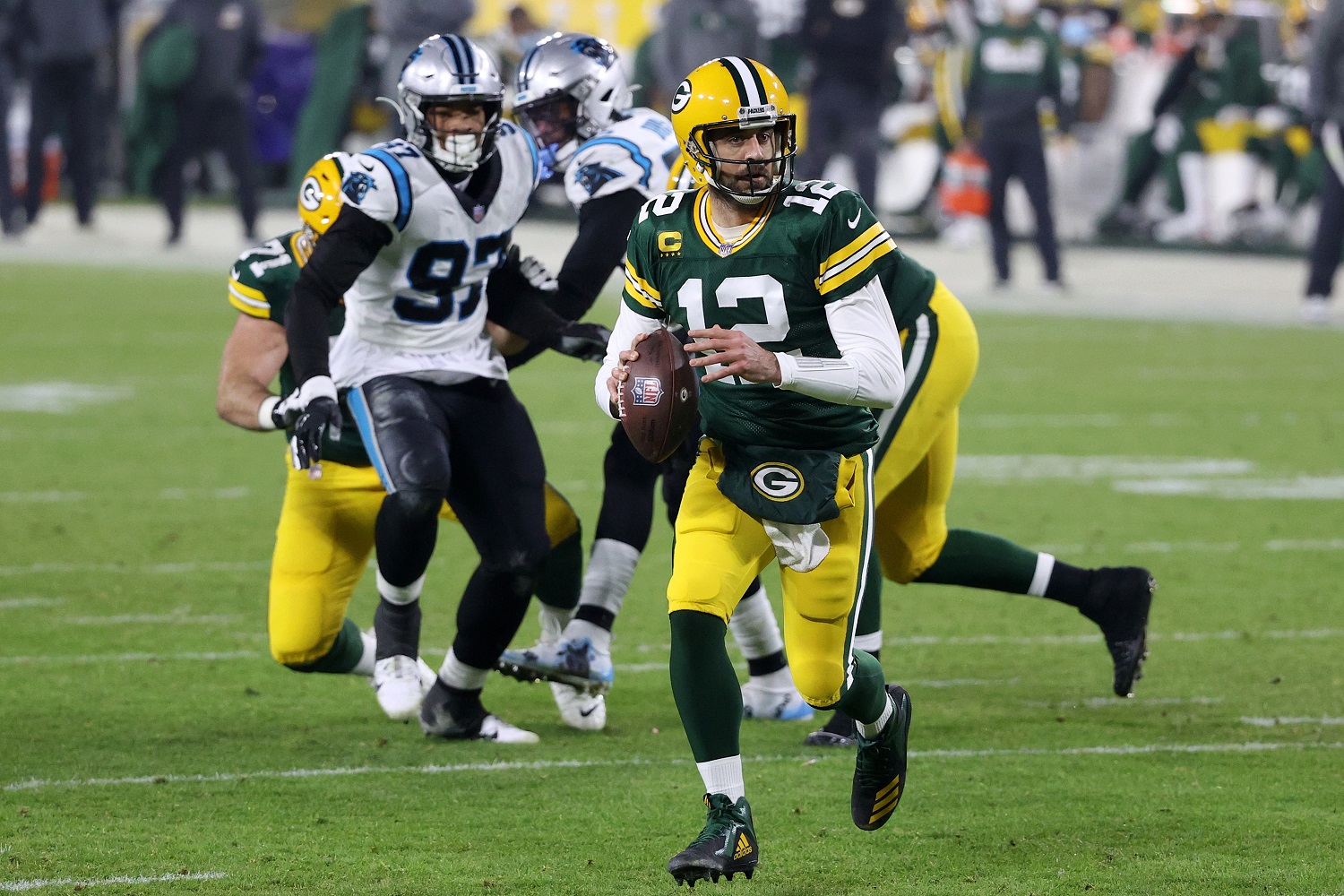 Aaron Rodgers Takes Another Step Toward Becoming the NFL's King Of All Media
Aaron Rodgers met actor Ryan Rottman and joined with him in the launch of OSDBsports.com, a new website that made its debut this week.
Aaron Rodgers can already be seen throwing touchdown passes on Fox Sports' NFL telecasts on Sundays, talking about sports and life on Pat McAfee's show on Mondays, and guest-hosting Jeopardy! this spring.
Now, the Green Bay Packers quarterback is the big name behind a new website that made its debut this week as a cross between IMDb and Wikipedia for sports.
Aaron Rodgers and actor Ryan Rottman brainstormed an idea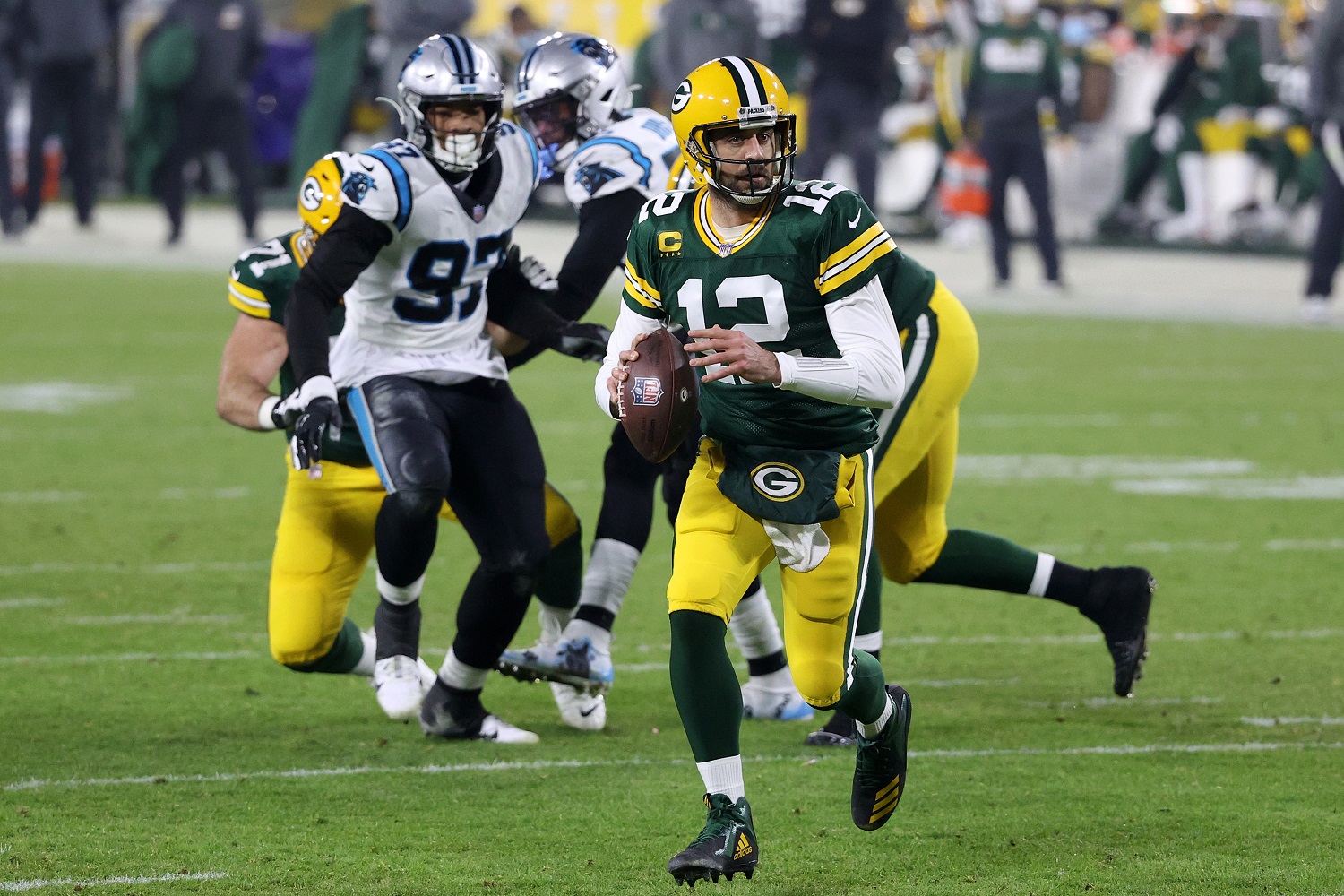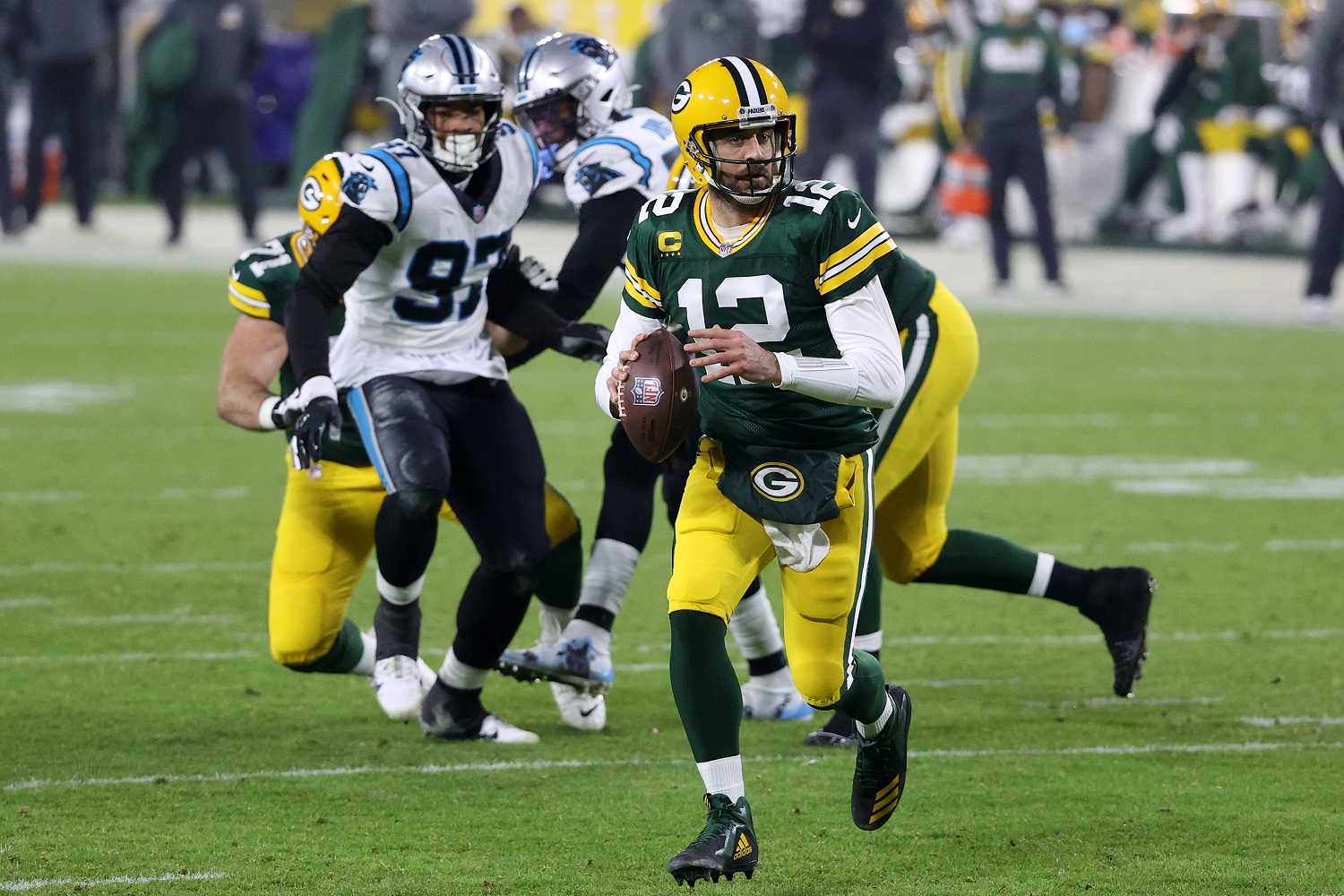 Ryan Rottman, whose acting credits include 90210 and Billionaire Boys Club, met Aaron Rodgers at a golf tournament about a decade ago. They started talking about their fondness for The Big Lebowski, and one thing led to another.
At dinner one night, Rottman pitched an idea he had been developing. As both an actor and producer, he spends plenty of time on IMDb.com, which bills itself as the world's "most popular and authoritative source for movie, TV and celebrity content." It's a valuable tool in the industry for navigating the six degrees of separation between talent and potential employment.
As is the case in Hollywood, deals involving athletes ultimately get hammered out by agents and PR agencies. But just figuring out who represents whom and whether there's a common acquaintance to open the door to a conversation can eat up hours.
"It occurred to me there was nothing like IMDb for the sports world," Rottman told Awful Announcing. "There isn't one contained place you can find out everything there is to know about athletes and teams. There isn't a place that highlights athletes away from their place of work. I had to navigate through 15 different sites to get in-depth info on my favorite players."
For someone like Rodgers, who is in demand as an athlete and an investor, the idea of one-stop shopping through a website like what Rottman suggested made sense.
"He just stopped me right there and said, 'Who have you told?'" Rottman recalled. "I said, 'No one, really.' He said, 'Don't tell anyone. There is a white space in the market. Let's build it.'"
OSDBsports.com has made its online debut
Aaron Rodgers and actor Ryan Rottman have reportedly raised $2.5 million from investors to get OSDBsports.com off the ground. The website went live this week with a headline touting itself as "the future of digital sports in the present.
The developers for Online Sports Database are promising detailed athlete information for NFL, NBA, and MLB stars. The content includes profiles, salaries, endorsements, statistics, charitable foundations, and agent contact links.
At launch, the featured football players included Rodgers, Deshaun Watson, Tyreek Hill, and the just-retired Alex Smith. The NBA was represented with the likes of Stephen Curry and Nikola Jokic, and the baseball section had Clayton Kershaw and Jack Flaherty.
There are also detailed team and individual statistics from the current season and a smattering of short stories. Most of the information is free for users to access. Rottman is planning to charge $9.99 per month for additional access to information such as the athletes' agents' contact details.
This isn't Aaron Rodgers' first investment
Besides his numerous lucrative endorsements, Aaron Rodgers has made $240 million in salary since the Green Bay Packers drafted him in 2005 as the heir to Brett Favre. He isn't just letting that money sit in the bank.
Rodgers made a reported seven-figure investment in 2020 to help launch a venture capital fund called RX3 Ventures that focuses on consumer brands. Nate Raabe, the managing partner for RX3, is an investor in Online Sports Database.
Others who invested in RX3 Ventures alongside Rodgers include Danica Patrick, Sam Darnold, and Desmond Howard.
In 2018, Rodgers invested in a significantly larger enterprise by becoming a minority owner of the NBA's Milwaukee Bucks.
Like Sportscasting on Facebook. Follow us on Twitter @sportscasting19.