Betty White Dab-bled in the Sports World — Just Ask Cam Newton
Betty White made her living as an actress and turned into one of the most beloved celebrities ever. The 99-year-old White, who died Friday — 18 days shy of her 100th birthday — also had her share of sports moments. Whether it was running a route as a football wide receiver in a Snickers commercial or cracking jokes about NFL Commissioner Roger Goodell, White flashed signs of being a sports fan. She even may have taught Carolina Panthers quarterback Cam Newton a thing or two.
The iconic Betty White died peacefully in her sleep Friday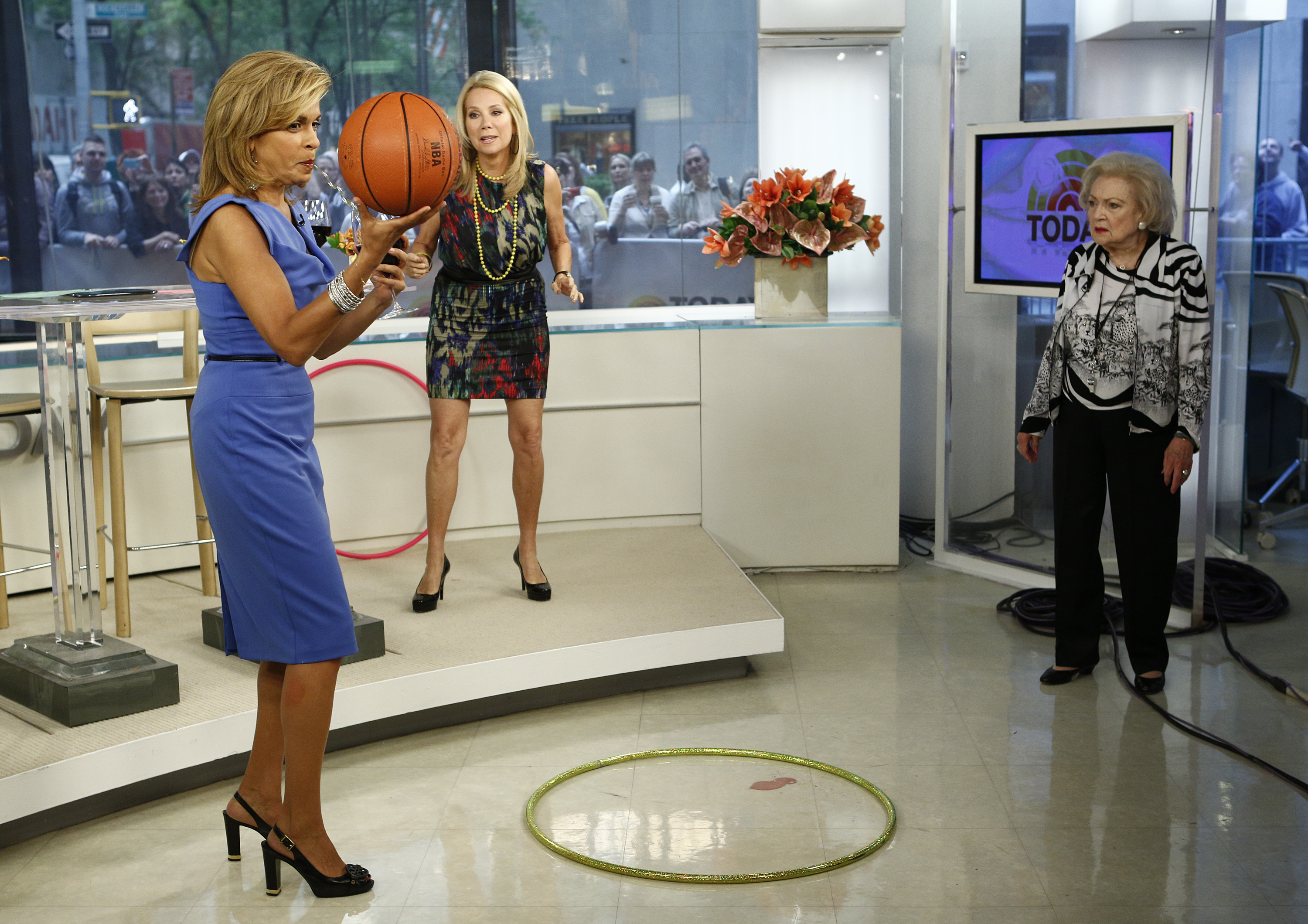 White was ready for a triple-digit celebration. So was the rest of the world. PEOPLE already printed the cover story of the actress turning 100, but White's death was stunningly announced Friday when her agent, Jeff Witjas, confirmed to the magazine that she had died.
"Even though Betty was about to be 100, I thought she would live forever," Witjas said in the statement. "I will miss her terribly and so will the animal world that she loved so much. I don't think Betty ever feared passing because she always wanted to be with her most beloved husband Allen Ludden. She believed she would be with him again." 
Witjas also said the actress died "peacefully in her sleep at her home early (Friday) morning."
In that cover story, White spoke about hitting that 100-year milestone. She talked about how great she felt weeks before her special birthday.
"I'm so lucky to be in such good health and feel so good at this age," she said. "It's amazing."
She said she always found a way to be positive, getting that outlook from her mother. She never strayed from that way of life.
"I got it from my mom, and that never changed," she said. "I always find the positive."
Betty White may have taught Cam Newton a thing or two
When it came to acting, White was Super(wo)man. Newton, in his 11th season as an NFL quarterback, proclaims to be Superman when he scores a touchdown. He'll pretend to pull open his jersey to reveal the S' on his chest each time he enters the end zone.
Back in 2016, Newton's Panthers met Peyton Manning and the Denver Broncos in the Super Bowl. Things didn't go well for Superman and the Panthers as the Broncos came away with a 24-10 victory. There weren't a whole lot of Superman references in that one.
In addition to pulling apart his jersey, Newton also "dabbed" after a score that season. That became a trend with the quarterback, who was named the league's MVP in that 2015 season. Newton was known for the Superman stunts, handing the football to a child after a score, and dabbing.
During Super Bowl week, however, White said she was the one who taught the quarterback how to dab.
"I taught @CameronNewton everything he knows. #SuperBowl," she tweeted on Feb. 7, 2016, just ahead of Super Bowl 50.
White was to television what John Madden was to football
The world lost two icons within a week. Four days before White died, John Madden, the legendary football coach and broadcaster died at 85.
As surprising as White's death was, Madden's was the same. On Christmas, a documentary about his life, All Madden was aired on Fox. According to ESPN, Madden gathered his family and friends to watch it. His wife, sons, and their families were all there to take it in. They all loved it.
The next day, Madden and his wife, Virginia, celebrated their 62nd wedding anniversary.
On Dec. 28, Madden died.
Like White, Madden was charming, funny, and drew people to him. White and Madden were both larger-than-life figures, enjoying their lives at an advanced age while continuing to put smiles on the faces of others.
Life can be cruel, and it sure was this week.