John Madden's Humanity Was Never More Apparent Than After Darryl Stingley's Tragic Injury
It was so perfect that Fox Sports ran its beautiful tribute to the life and career of former coach and broadcaster John Madden on Christmas Day. If ever there was a football Santa Claus, it was Madden. Always filled with joy and good cheer. Always bringing his special gifts to football fans across the country.
But Santa Claus only comes to your home one night a year. For 27 seasons, starting with Super Bowl 16 in 1982 and ending with Super Bowl 43 in 2009, Madden was ubiquitous in your home and in your life. For roughly 20 Sundays a year, for three hours a day, wherever there was a TV in your house, there was John Madden, with his booms and his Telestrator and his energetic way of entertaining and teaching you about the game he loved.
You knew this man, John Madden. He was, for the better part of those 27 seasons with CBS, Fox, ABC, and NBC, a cherished part of your family.
But that is not entirely why the pain and sadness felt so acute with the news Wednesday that Madden has died at age 85. Maybe because that documentary, premiering just five days ago, is still fresh in the minds of all who watched it; who had all the memories of a life well-lived brought back in such a reverent, star-studded way.
But also, that pain comes from the place that knew, intuitively, that John Madden was indeed a jolly ol' soul, that he cared about the fans, about family, about his former Oakland Raiders players and coaches.
And if you were born in the 1960s or early 1970s in New England, and you were watching the Patriots play Madden's Raiders in a preseason game on August 12, 1978, you know what happened to Darryl Stingley. And maybe you know how John Madden became Stingley's real-life guardian angel. Maybe you don't. But that story speaks all that's needed to be spoken about the measure of a man already so greatly missed.
As Stingley fought for his life, Madden was never far from his side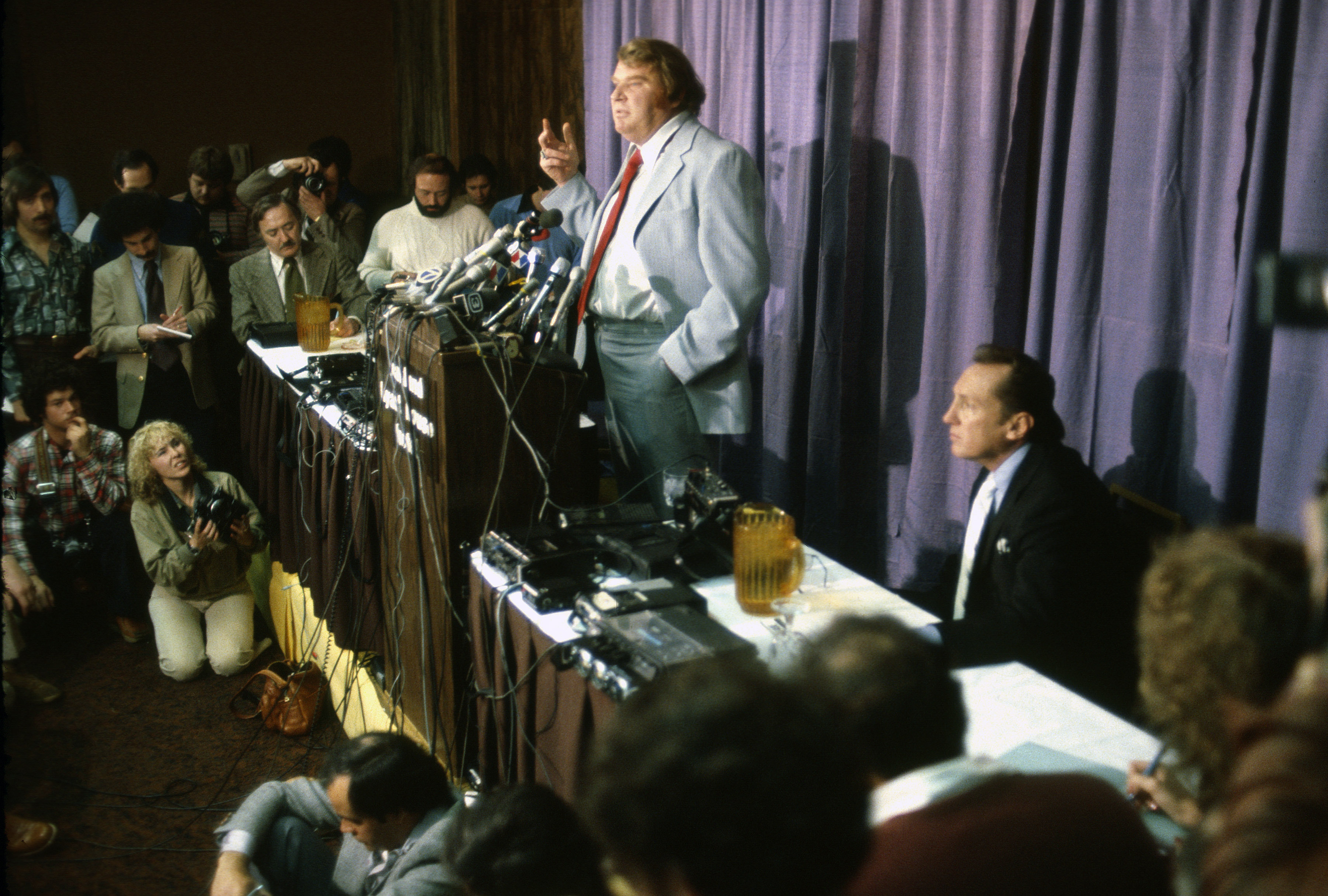 They called Jack Tatum "The Assassin." The Oakland Raiders safety had become famous well before the 1978 season for his brutal hits on opposing wide receivers that are no longer tolerated in the NFL.
Every January, the NFL Network replays all the old Super Bowl highlight films with John Facenda's "Voice of God" narration and Sam Spence's rousing soundtracks, and inevitably it's Super Bowl 11, John Madden's lone Super Bowl victory over the Minnesota Vikings, and there is Tatum, literally knocking the helmet of Sammy White's head with a frightening flex of his vicious forearm. It gets shown in replay, celebrated.
So, there was Tatum, lining up a young Patriots receiver named Darryl Stingley, during an exhibition game in Oakland on August 12, 1978.
Steve Grogan's pass to Stingley sailed harmlessly past its target. Tatum's forearm did not.
Darryl Stingley went down and never walked again. Broken vertebrae left him paralyzed for life from the neck down. But borne of this horrendous and senseless tragedy was an unlikely friendship; more than that, a bond, a vow to look after and care for Stingley, his family, whatever it took.
This was John Madden's promise. A promise kept.
Madden's generosity to the Stingley family extended well beyond visits
Starting the very night of the injury, John Madden was at Stingley's bedside, almost daily, for months, years. On that first night, with Stingley headed into surgery to save his life, Madden did not see Patriots coach Chuck Fairbanks at the hospital. Madden got a phone, called the Oakland Airport, and demanded that Fairbanks, awaiting the team's charter to take them back to Boston, be put on the line.
"You get Chuck Fairbanks off that plane," Madden insisted.
Madden would visit Stingley again and again. One day, Stingley's ventilator stopped working as Madden sat bedside. Like the coach on the sidelines, like the man who bursts through the wall in the Miller Lite ads, Madden began screaming, waving his arms, someone come help this man! Madden sounding the alarm that day was credited with saving Stingley's life.
But Madden's invaluable contributions to Stingley's arduous recovery extended well beyond the hospital room, extended beyond the gesture of leaving Raiders practices and driving several hours to the hospital to visit every day.
Madden and his wife Virginia left an open-ended invitation for Stingley's family members to stay at the Madden home during visits and use of a family car for transportation to the hospital. When Stingley's girlfriend packed nothing to fly as fast she could to be at Darryl's bedside in the days after the injury, Madden bought her new clothes to wear during her extended stay. After the 1978 regular-season opener in Denver, Madden flew home with the team to Oakland and went to the hospital to visit.
Stingley always believed his injury is what led to Madden's retirement
John Madden retired from coaching immediately after the 1978 season ended. Madden cited a form of burnout, of having nothing left to give as a coach who had done everything a coach can do, two years removed from winning the Super Bowl.
All this was recounted, including the press conference footage, in the Fox documentary, "All Madden." But one element of Madden's retirement was not mentioned. Maybe the filmmakers, maybe the NFL, maybe both, felt that reliving the Stingley injury was not the kind of imagery they wanted for such a celebration of The Shield, as much as it was about Madden.
But make no mistake: The ulcers that plagued Madden in 1978, the loss of his will to go through another draft, another preseason, was all a product of what he witnessed on Aug. 12, and how it came to define a huge part of his life.
Stingley himself would write in his autobiography later in life that his injury was a primary reason why Madden walked off the sidelines. Madden never said so publicly, but Pat Toomay, a defensive lineman for the Raiders in 1978 who was on the field when Stingley was injured, summed up his head coach in an article for ESPN.com in 2002.
"After an injury, they come back," Toomay wrote. "It might be months later, or even a year later. But they come back. When this fails to happen, as it did in the case of Darryl Stingley, our frailty shows through the masquerade of pads and numbers and facemasks and helmets, the fake armor of invincibility.
"In such a moment, we don't like what we see. An explanation outside the norms of the game is needed, and so scapegoats are sought. Disturbing feelings are pushed aside. Only the rarest among us grasp the depth of our frailty and still love the game. Is John Madden such a man? I think so."