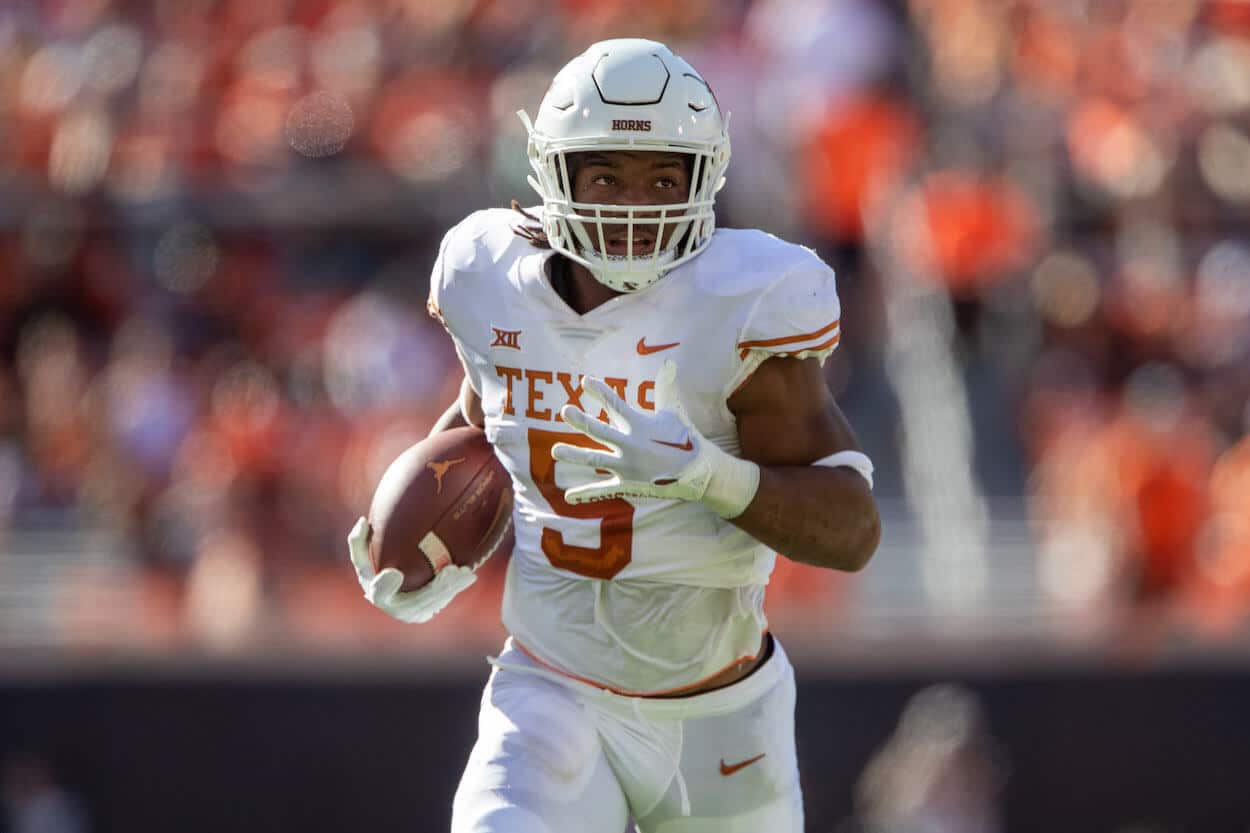 Bijan Robinson Wants to Play With Jalen Hurts, but History Is Against Eagles Fans Landing Their Dream Draft Pick
Bijan Robinson wants to play with Jalen Hurts in the NFL, but the Eagles would have to break a 37-year trend to make it happen.
Scroll through the comments under any Philadelphia Eagles-related tweet right now, and it'll be evident which prospect Philly fans are clamoring for in the 2023 NFL Draft. Bijan Robinson, the game-breaking running back out of Texas, has become the dream target for Eagles fans everywhere, and he makes sense as a positional need considering Miles Sanders left for the Carolina Panthers in free agency.
Robinson riled up Eagles fans this week by telling ESPN he wants to play with Jalen Hurts, but I wouldn't get too excited just yet. If the Eagles draft Robinson this Thursday night, they'll break a 37-year trend and long-held NFL draft philosophy by general manager Howie Roseman.
Eagles fans are clamoring for Bijan Robinson in the 2023 NFL Draft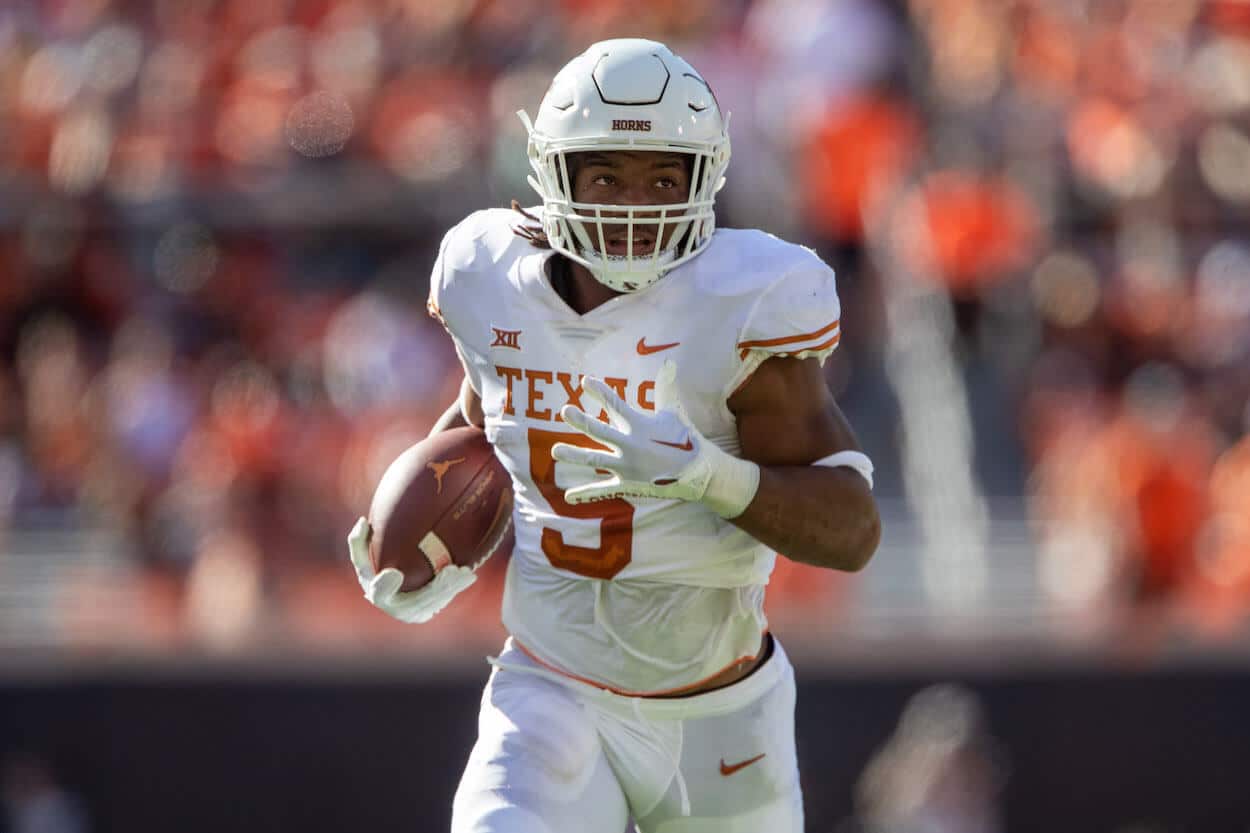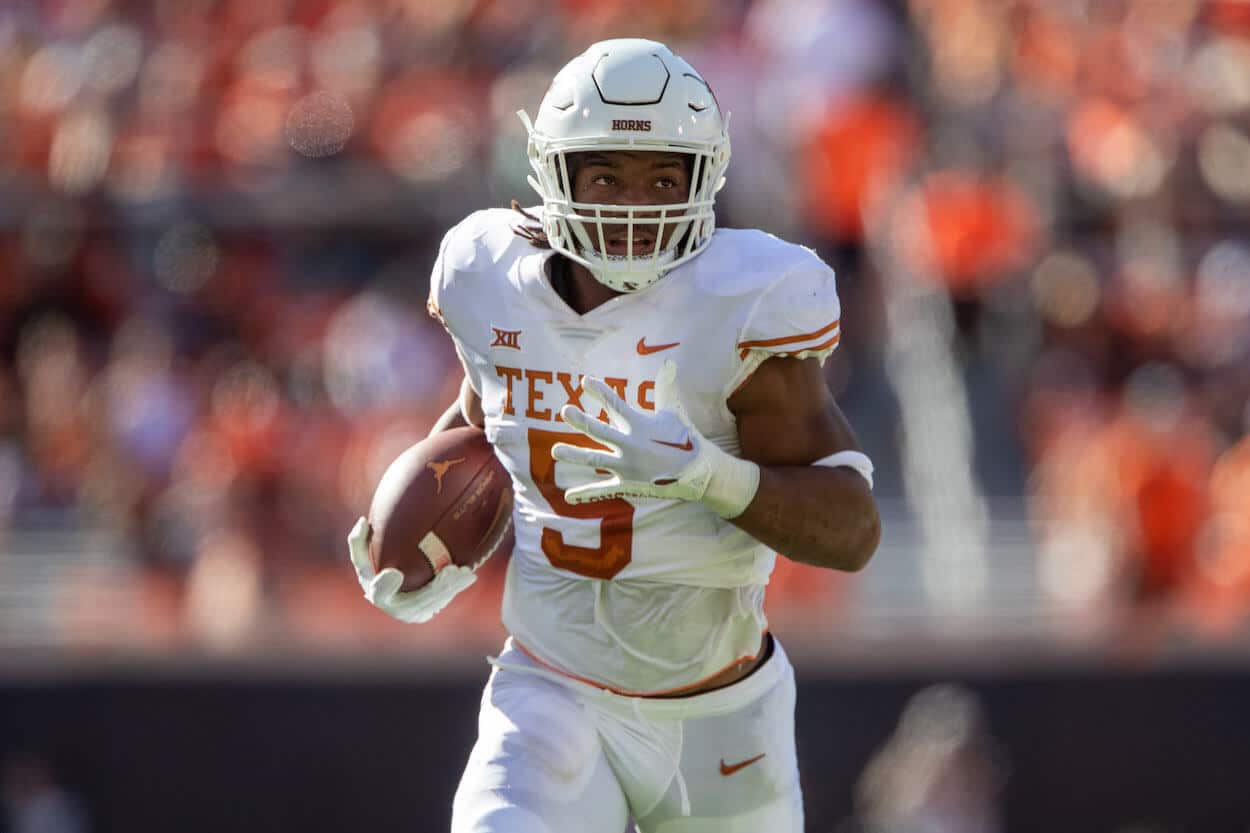 Eagles fans would trust Howie Roseman with their lives, but many of them are getting bored with the "build through the trenches" philosophy he's employed for more than a decade. It's worked for the franchise thus far, as Philadelphia has reached two Super Bowls and won a title in 2018 under Roseman.
But many fans believe it's time to shake things up in the 2023 NFL Draft. Seemingly everyone with a Twitter account is begging the Eagles to draft Texas RB Bijan Robinson with the 10th overall pick. During Jalen Hurts' first press conference after signing his $255 million contract extension, Eagles fans flooded the comment section of the live stream with messages of "Please draft Bijan" and "Bijan is an Eagle!"
Truthfully, it's hard to blame them.
In three years at Texas, Robinson racked up 3,410 rushing yards, 805 receiving yards, and 41 total touchdowns. NFL draft analysts are calling him one of the three most talented players in the 2023 class and the best RB prospect since Saquon Barkley.
Robinson would take this Eagles offense to another level, but I wouldn't count on Roseman pulling the trigger Thursday night.
Bijan Robinson wants to play with Jalen Hurts, but Eagles fans shouldn't count on it
The pro-Robinson Eagles fans will be thrilled to know the Texas RB appeared on ESPN's NFL Live Tuesday and stated his interest in teaming up with Hurts.
"If you could pick any quarterback in the NFL (besides Patrick Mahomes) to line up with and go play with, who would it be?" ESPN's Dan Orlovsky asked.
"Shoot, there are a lot of great quarterbacks… Jalen Hurts," Robinson responded.
"If you went to Philly, I would pick you to be the Offensive Rookie of the Year," Orlovsky said.
Robinson took only two official visits ahead of the 2023 NFL Draft — one with the Tampa Bay Buccaneers and one with the Eagles. He said his visit to Philadelphia couldn't have gone better.
"It was great," Robinson said about the visit. "Building relationships with the coaches, the support staff, the GM, even the janitor, the janitor was super cool, too. It was an awesome visit. And for me, I pride myself on relationships, and building those relationships, and understanding who people are."
So, what's the problem? Just draft the man, Howie!
Well, drafting Robinson in the first round of the 2023 NFL Draft would be a historically shocking move by the Eagles. The last time the Eagles selected a running back in the first round was in 1986 when the team drafted Ohio State RB Keith Byars. That's 37 years ago!
Since Roseman took over as the GM in 2010, the only four positions Philadelphia has drafted in the first round have been quarterback, wide receiver, offensive line, and defensive line.
Sorry to say it, Eagles fans, but I don't see that changing this year.