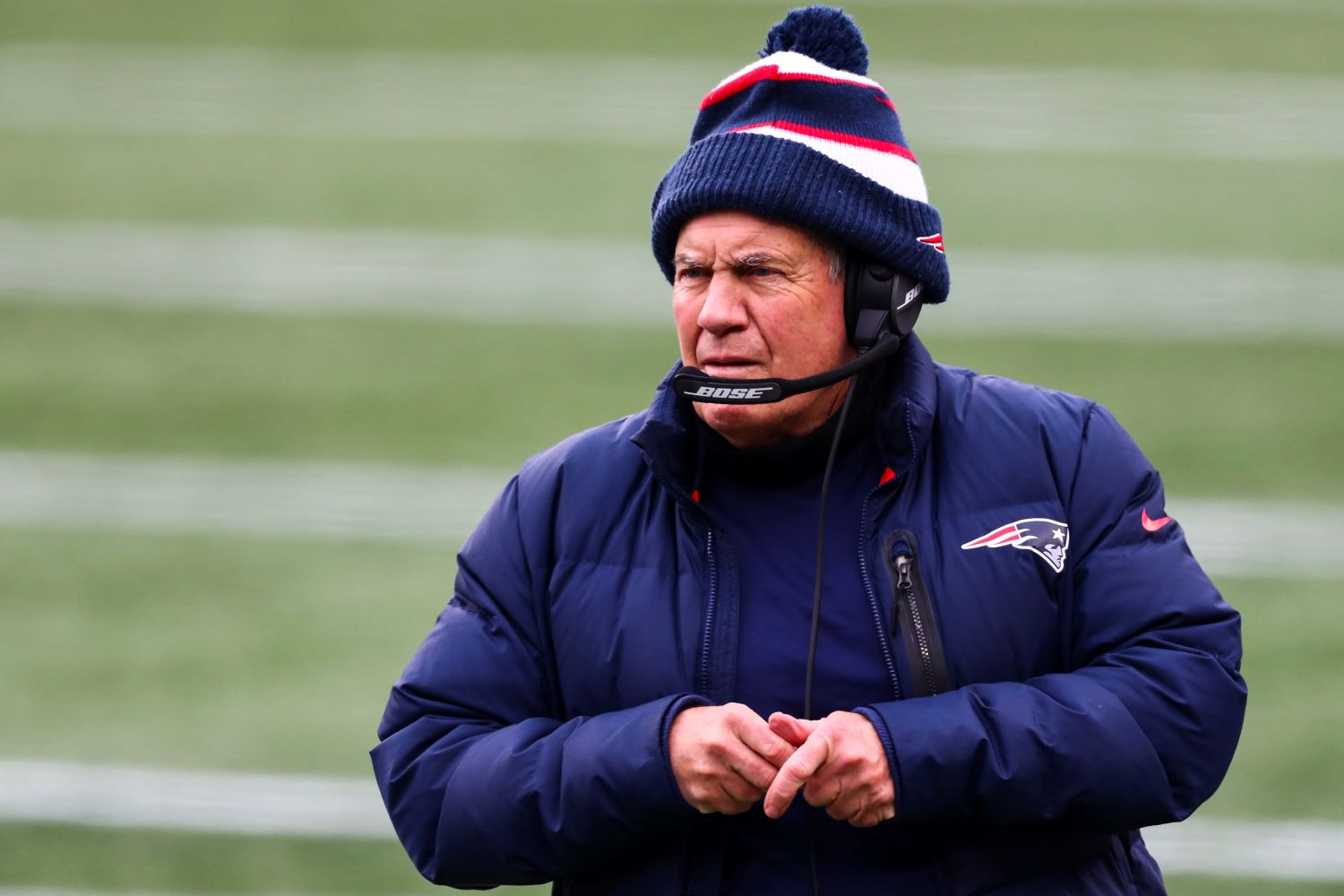 Bill Belichick Just Lost His Most Trusted Confidant to a Hated Enemy
Bill Belichick keeps a tight circle. The New England Patriots employ one of the smallest coaching staffs in the NFL. On draft day, you're more likely to see the legendary coach working alongside his dog rather than an actual person who also gets paid by Robert Kraft. However, one man has stuck by Belichick's side …
Bill Belichick keeps a tight circle. The New England Patriots employ one of the smallest coaching staffs in the NFL. On draft day, you're more likely to see the legendary coach working alongside his dog rather than an actual person who also gets paid by Robert Kraft.
However, one man has stuck by Belichick's side and advanced his way to about as close to the top as you can get at One Patriot Place. Unfortunately for the architect of the most dominant dynasty in the history of professional football, he just lost his most trusted confidant to a hated enemy.
Nick Caserio has been a part of all six of the Patriots' Super Bowl championships
The Patriots didn't win six Super Bowl titles only because of Bill Belichick and Tom Brady. For the last two decades, a number of future general managers worked for New England's highly-demanding head coach.
But while Scott Pioli, Thomas Dimitroff, Bob Quinn, and others moved on to other franchises, Nick Caserio has never left Belichick's side.
Of course, it helps to have friends in high places to get your foot in the door.
The 45-year-old played quarterback at John Carroll University from 1995-98. One of his teammates happened to be a wide receiver by the name of Josh McDaniels.
Although Caserio didn't take the same career route as the Patriots offensive coordinator, he has carved out a successful career of his own as a personnel executive.
The Ohio native joined the organization in 2001 as a personnel assistant. The following year, he worked as an offensive coaching assistant before transitioning to scouting. From 2004-06, Caserio held the title of director of pro personnel. After spending the 2007 season as the team's wide receivers coach, he ascended to the director of player personnel role in 2008.
He may not hold the official title of "general manager" but that's essentially Caserio's job. While his titles have changed over the years, his commitment to helping Belichick build Super Bowl-caliber teams has resulted in plenty of public praise as well as chatter about the possibility of running his own team.
Bill Belichick has officially lost his most trusted confidant to a hated enemy
Earlier on Tuesday, Adam Schefter delivered a major update about Nick Caserio via Twitter.
"Patriots' Director of Player Personnel Nick Caserio is in Houston to interview for the Texans' GM job, and in the words of one source, "it has real promise." Texans tried to hire Caserio in 2019, but were blocked, and now have an opportunity to hire him," Schefter tweeted, while also crediting Chris Mortenson.
In June of that year, Houston tried to steal away Caserio for its GM vacancy. However, the Patriots filed tampering charges because they did not grant the Texans permission to interview their director of player personnel. They later dropped those charges once the Texans ended their pursuit.
On the field, the two teams have also engaged in fierce battles. Brady routinely carved up Houston's defense during his legendary career until last season. The Texans have now beaten the Patriots in their last two matchups after going winless for almost a decade-long stretch.
But late Tuesday, Ian Rapoport (along with Tom Pelissero) broke the news that the Texans have zeroed in and seemingly landed Caserio. According to the veteran NFL reporter, "One year after NE blocked the move, Houston gets its man."
Given his importance to the organization, losing Caserio leaves behind a huge hole. However, if you factor in New England's rather scary track record on the personnel side over the last few years, perhaps change isn't such a bad thing after all.
A front-office change may be the best thing for New England
It's hard to knock an organization that won six Super Bowl titles in a two-decade span.
Still, the reason New England struggled so mightily in 2020 boils down to a roster devoid of young, starting-caliber players.
And whether he holds the official GM title or not, Nick Caserio deserves some element of blame.
Sure, he has to answer to Bill Belichick. But based on how highly he speaks of his longtime colleague, it sure seems like the legendary head coach trusts Caserio more than perhaps any other member of the organization.
So if Caserio has indeed played a major role in the drafting, trading, and signing of players in New England, then Houston may be trying to fix a problem by hiring another one.
That's a scary sign for a franchise that just fired another former Belichick confidant.
After all, how did the Bill O'Brien experiment work out?
Like Sportscasting on Facebook. Follow us on Twitter @sportscasting19.