Bill Belichick Makes Almost $5 Million More Than the Patriots' Highest-Paid Player, But He Can't Afford to Let Money Get in the Way of Keeping a Homegrown Star in Foxborough For Years to Come
Robert Kraft pays Bill Belichick a higher salary than any New England Patriots player.
Just think about that for a second.
Despite the fact Belichick doesn't block, tackle, pass, kick, catch, run, or throw, he makes more money annually than established stars like Matthew Judon, Devin McCourty, and Dont'a Hightower. Of course, he out-earns every coach in American sports because he holds a general manager title, too.
With great power (and a great paycheck) comes great responsibility. And if Belichick wants to send a strong message to the locker room about the rewards of buying into his system, he needs to commit to keeping a homegrown star in Foxborough for years to come no matter what it takes.
The highest-paid NFL coach invested significant financial resources this offseason to upgrade a talent-depleted roster
The Patriots underwent quite a transformation this offseason. Ironically, that occurred because Bill Belichick showed a surprising willingness to spend Robert Kraft's money.
Then again, when one of the most recognizable owners in sports pays you $18 million a year to run his football team, you need to do everything possible to make up for an ugly 7-9 season.
Luckily for Kraft, Belichick's offseason spending spree has provided solid early returns. Tight end Hunter Henry (three years, $37.5 million) has established a reputation as a clutch third-down and red-zone option. Wide receiver Kendrick Bourne (three years, $15 million) has provided a much-needed playmaking presence for an offense that's lacked explosion in recent years.
On the other side of the ball, it's impossible to look past the impact Matthew Judon has brought. Belichick's biggest free-agent splash has racked up 10.5 sacks and 22 quarterback hits while winning over coaches, teammates, and fans with his professional approach, leadership skills, and engaging personality.
Needless to say, Judon has earned every penny thus far of his four-year, $56 million deal.
As for Belichick?
Kraft pays him nearly $5 million more per year than the Patriots' highest-paid player (Judon has an average salary of $13.625 million), which seems shocking on the surface. However, with the roster clearly in a better place than it was a year ago and the team back in the mix for the Lombardi Trophy, it's fair to say Belichick has lived up to his end of the deal in 2021.
But if he plans to compete for championships on an annual basis, he can't go back to his conservative ways when it comes time to negotiate with his best cornerback.
Bill Belichick can't afford to let money cause a homegrown star to leave New England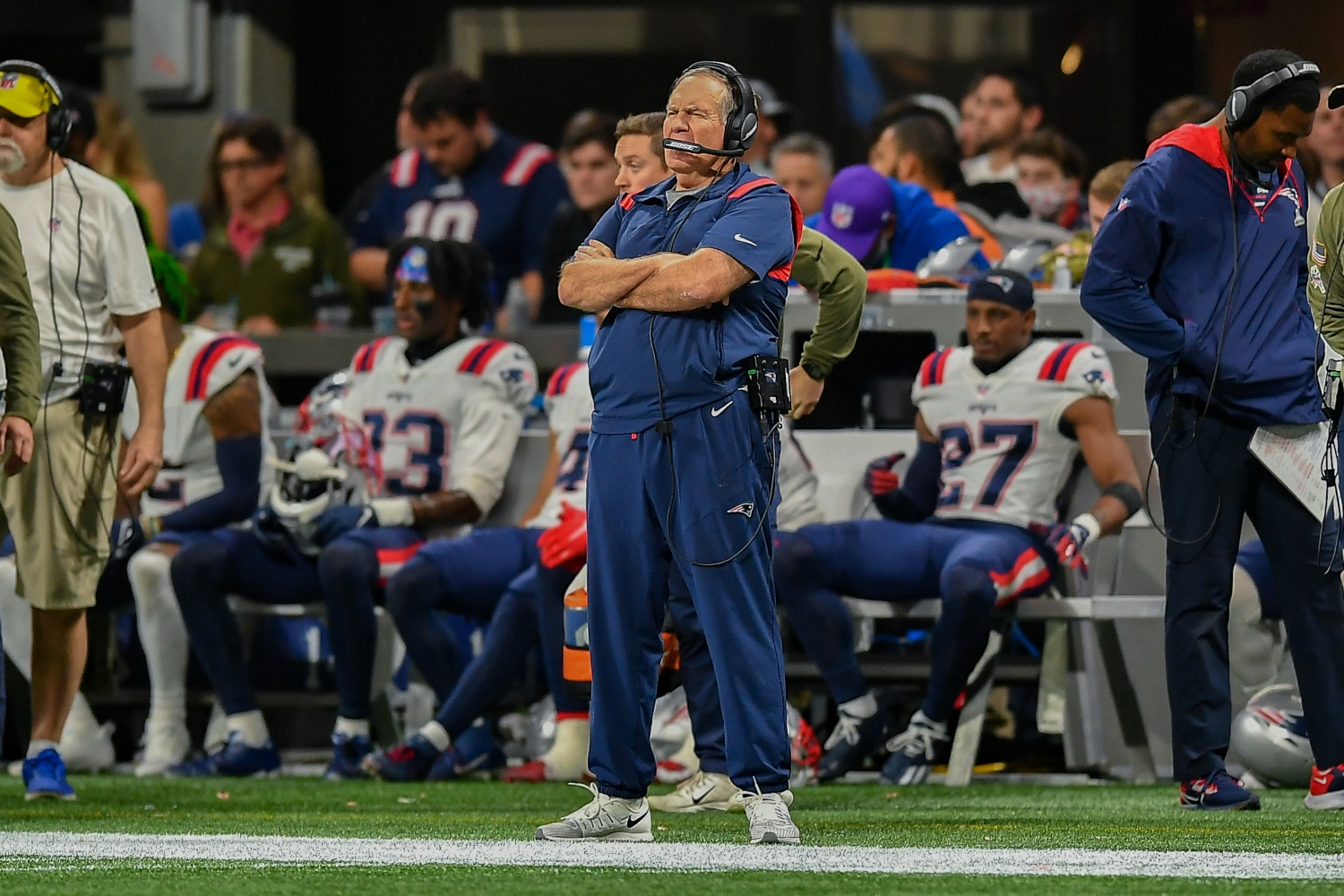 For someone with a reputation of operating with value in mind, Belichick completely deviated from the norm by giving out market-level contracts to a number of players in free agency. Clearly, though, the Patriots have a significantly improved roster thanks to the infusion of talent they received this offseason.
Of course, Belichick chose not to devote extra financial resources to work things out with Stephon Gilmore. Instead of giving the four-time Pro Bowler a raise or extension, he shipped him to the Carolina Panthers for a 2023 sixth-round pick.
But after letting money get in the way of keeping a valuable member of the defense in Foxborough for years to come, he can't afford to let that happen again. While getting rid of Gilmore made some sense due to his age and 2020 quad injury, it would make zero sense for the Patriots to let J.C. Jackson leave.
Arguably the best pure ballhawk in the NFL, the 6-foot-1, 198-pound corner has snagged 23 interceptions since he entered the league as an undrafted free agent in 2018. A physical coverage player who excels in man-to-man situations, Jackson has proven he can shut down No. 1 receivers — a skill that warrants a high salary.
Luckily for the Patriots' salary cap, they haven't had to pay much to have an All-Pro-caliber corner in the lineup. However, with Jackson set to become a free agent after the season, they need to lock him up to a long-term deal. Sure, applying the franchise tag would allow Belichick to retain one of his best defender's services for 2022, but why not reward a homegrown star with a multi-year extension?
Jackson has worked hard to become a No. 1 corner, and he hasn't let money distract him from doing his job. Belichick should reward his efforts and contributions with a market-level contract that reflects his standing as an elite player. While that may go against his typical approach of going younger and cheaper, Jackson is definitely worthy of making an exception.
J.C. Jackson headlines an intriguing list of Patriots players who face uncertain futures in Foxborough
New England fans should hope Belichick signs the team's top corner to an extension in the coming months. But Jackson isn't the only starter who has an expiring contract.
In fact, the Patriots have several key players who face uncertain futures with the organization.
Will longtime defensive stalwarts Devin McCourty and Dont'a Hightower remain in New England? Both veterans will become free agents, and it's fair to wonder whether it's time for Belichick to transition to younger, less-expensive options.
What will happen with left tackle Isaiah Wynn? The 2018 first-round pick hasn't lived up to expectations, but New England already picked up his fifth-year option. Will Belichick want to upgrade at the position? If so, Wynn could find himself playing elsewhere in 2022.
Plus, kicker Nick Folk, special teams stalwart Matthew Slater, and underrated safety Adrian Phillips also need new deals.
Ultimately, though, the one player Bill Belichick can't afford to move on from will cost the Patriots the most to retain.
The most ironic part?
J.C. Jackson may soon have a higher salary than his head coach.
All statistics courtesy of Pro Football Reference. All contract data courtesy of Spotrac.