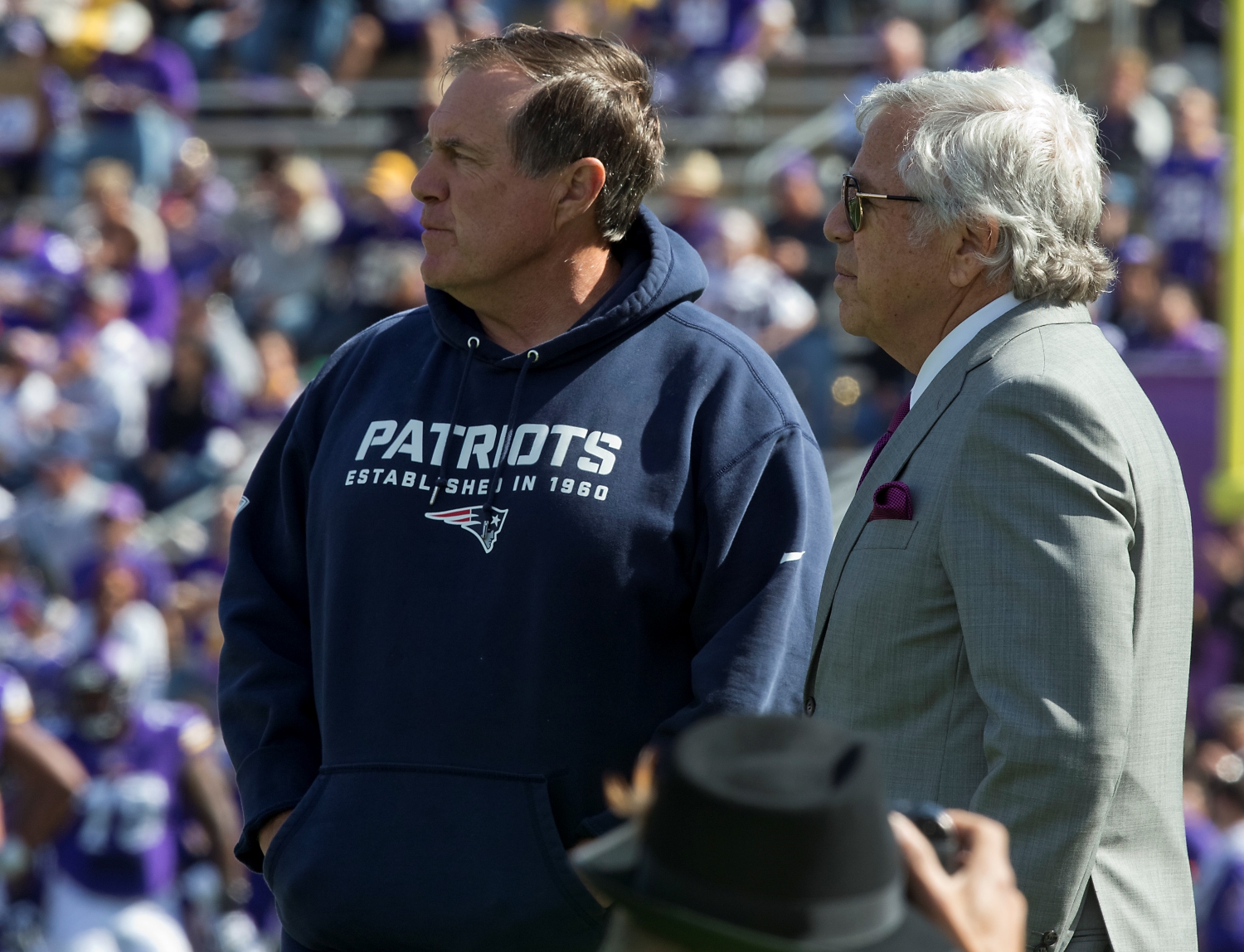 Bill Belichick and the Patriots Just Watched a Potential Problem Disappear for $3.5 Million
The New England Patriots watched a potential problem get solved for $3.5 million in court. What price will Bill Belichick be willing to pay to finally secure the quarterback position?
Bill Belichick entered the offseason with plenty of problems to fix. After all, the New England Patriots clearly didn't have enough talent on either side of the ball to compete for a Super Bowl title in 2020. And for the most part, Belichick fixed just about every issue with his roster.
However, he and Robert Kraft have also had a potential problem brewing in court over the past few months. Luckily for the two NFL icons, they no longer have to worry about that situation.
Another court case with ties to Robert Kraft's franchise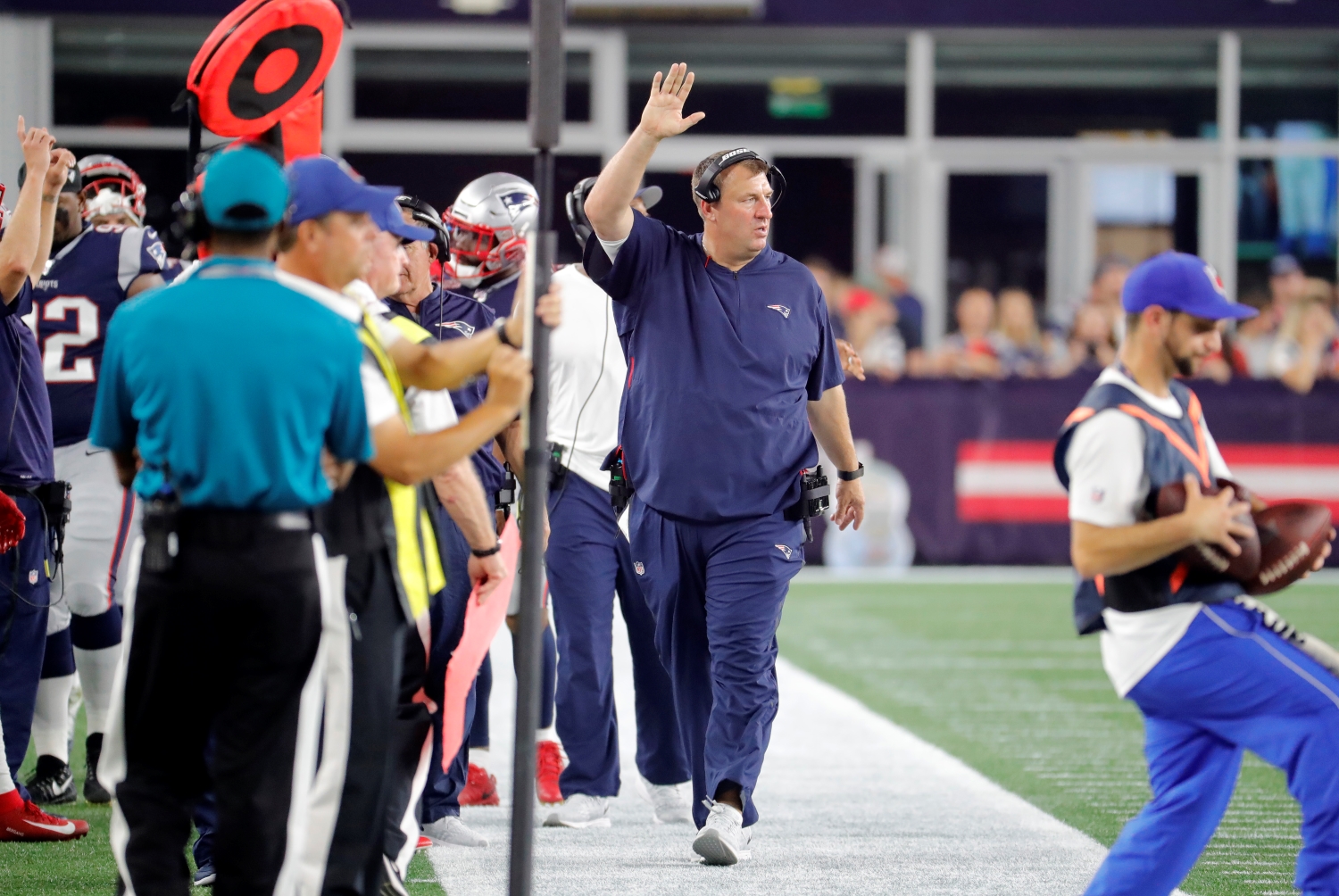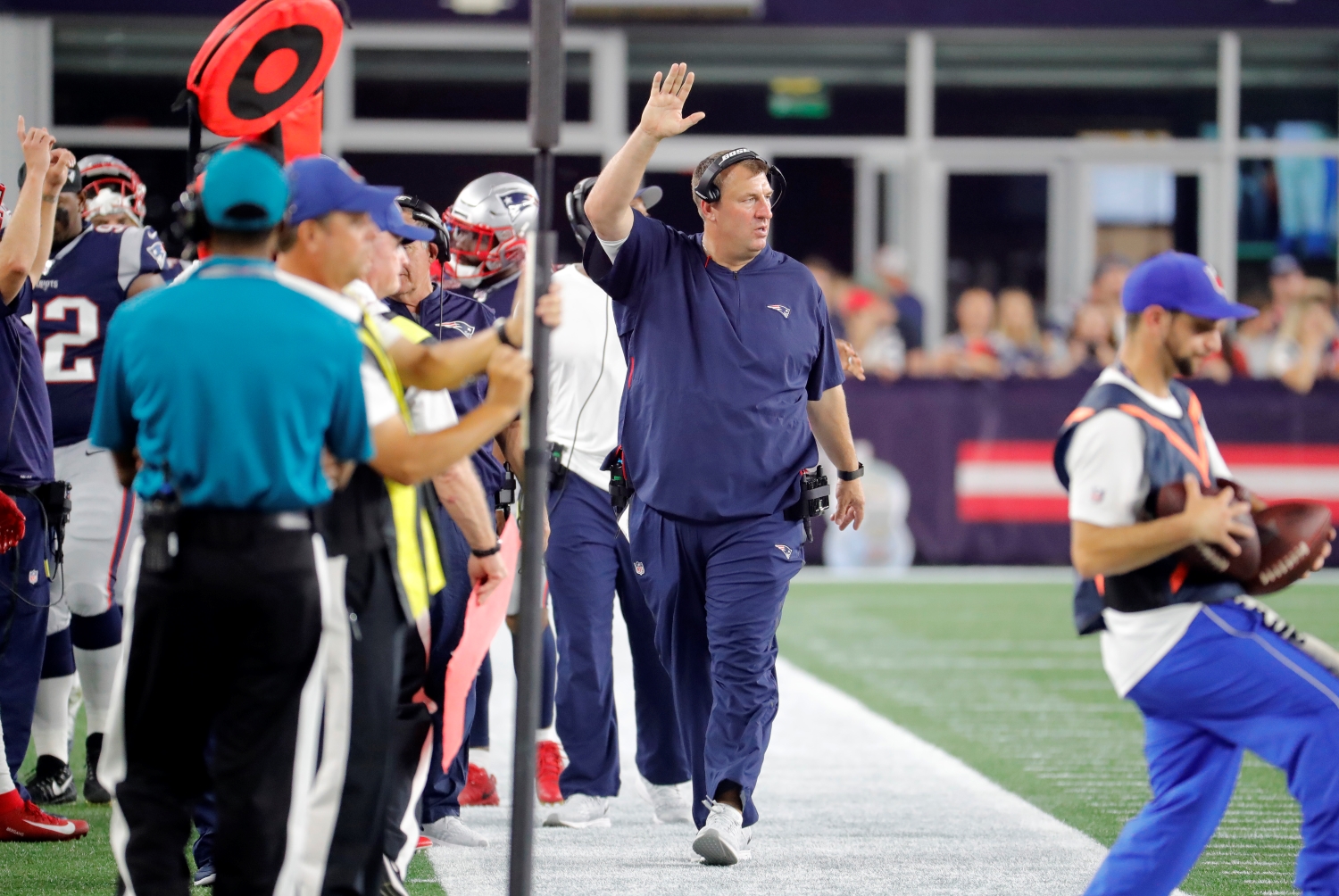 Eight months after he got let go by the University of Arkansas, Bret Bielema joined the Patriots as a defensive consultant. He held that position for one year before Bill Belichick promoted him to defensive line coach for the 2019 season. Although he only called New England home for two years, he left with a Super Bowl ring and the added resume boost of having worked for arguably the greatest coach in NFL history.
His former employer had a big problem with the entire ordeal, though. Bielema received a $12 million buyout when he got fired. The terms of the agreement said he had to make "reasonable efforts to find employment that would mitigate or offset that amount."
Since he only made a $125,000 salary with the Patriots, the Razorback Foundation (the school's main fundraising arm) remained on the hook for the full buyout amount. But once payments stopped coming his way, Bielema filed a federal lawsuit against the Foundation for the remaining $7 million.
However, the organization asserted Belichick and Bielema conspired with their shared agent to specifically pay him a low salary to avoid reducing the buyout amount. That put the Patriots in the precarious position of having to potentially share emails between Belichick and Kraft. But on March 4, U.S. District Court Judge P.K. Holmes III ruled to keep them sealed as part of a protective order.
Bill Belichick and the Patriots just watched a potential problem go away
The Patriots scored a win in court last month, but they also received a warning that their emails could come out at trial. Luckily for Bill Belichick and Robert Kraft, they no longer have to worry about that potential scenario.
According to Michael David Smith of Pro Football Talk, Brett Bielema and Arkansas have settled their ongoing lawsuit. The current University of Illinois head coach will receive $3.5 million—a figure far lower than he originally sought. The Razorbacks no longer have to cover the $3.9 million owed to Bielema under the terms of his contract.
With the case resolved, the Patriots don't have to worry about their emails or any other internal information getting discussed or shared in a courtroom. Belichick and Kraft can breathe a sigh of relief, fully put the Bielema situation behind them, and focus on the future.
Will Belichick solve his biggest problem in the 2021 NFL draft?
The Patriots don't have many glaring holes at the moment. That shouldn't be surprising given the stunning amount of money Bill Belichick spent in free agency. Yet, even after addressing most of the team's needs, he still has to find a long-term answer at the most important position in football.
Will the 2021 NFL draft provide him a pathway to land a worthwhile successor to Tom Brady? That remains to be seen. Slated to pick 15th, New England might have to mortgage other assets to move up for a prospect like Justin Fields or Trey Lance. Does Belichick have it in him to trade future picks to move up to secure a new signal-caller? Or will he wait until the second round (or later)?
Belichick can't afford to not have a better option than Cam Newton or Jarrett Stidham. At this point, it seems like New England has to go all-in on finding a new quarterback via the draft.
Like Sportscasting on Facebook. Follow us on Twitter @sportscasting19.