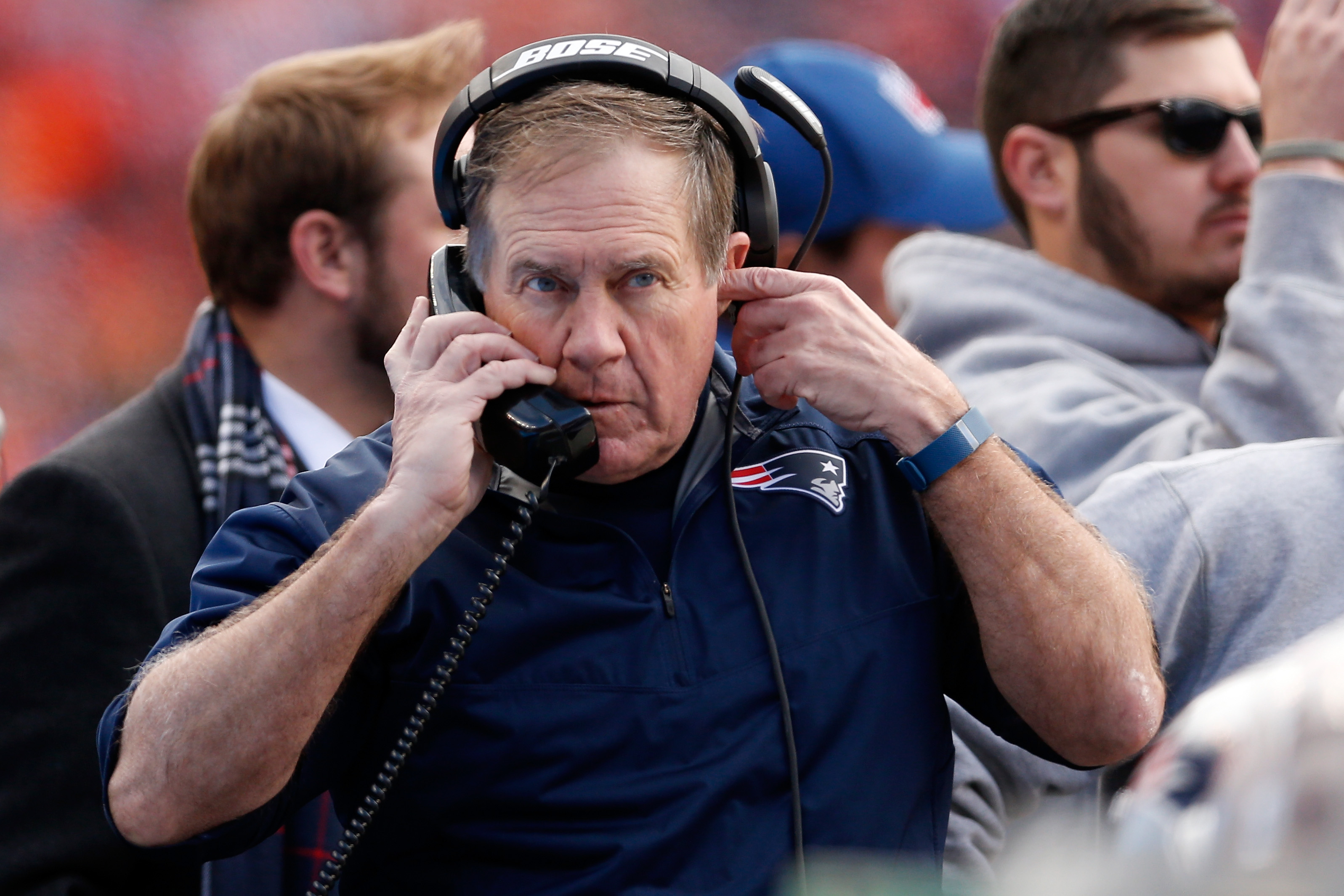 Bill Belichick Can Solve Jerry Jones' Biggest Problem and Secure the Patriots' Future in 1 Phone Call
Bill Belichick needs a quarterback. Jerry Jones needs a No. 1 corner. It's time for the New England Patriots to make a deal with the Dallas Cowboys.
Bill Belichick did well to fill most of the holes that prevented the New England Patriots from making the playoffs for the first time since 2008. However, even after going on a historic spending spree, he still has to find a long-term answer at the most important position in sports.
And if Belichick wants to secure the future of the franchise, he needs to give Jerry Jones a call. And if the Dallas Cowboys owner wants to fix his team's biggest personnel problem, he shouldn't hesitate to pick up the phone.
Bill Belichick still needs to find a quarterback
The Patriots entered the offseason with major needs to address. But thanks to an unprecedented and aggressive approach in free agency, Bill Belichick managed to secure just about every item on his wish list.
However, even after forcing Robert Kraft to dig deeper into his pockets than ever before, Belichick still didn't fix the quarterback position.
Instead of moving on from Cam Newton, he brought the 31-year-old back on another one-year, incentive-heavy deal. The former No. 1 pick headlines an uninspiring "depth chart" featuring Jarrett Stidham and nobody else.
Oddsmakers have the Cowboys taking a cornerback with their first pick in the 2021 NFL draft
Ironically, as the Patriots continue to go the cheap route at quarterback, the Cowboys will pay a premium price to take care of the position. But that doesn't mean Jerry Jones doesn't have work left to do.
Despite all the injuries they suffered on offense, the Cowboys still finished 17th in scoring in 2020. Their defense, however, finished 28th in points allowed. The team did sign two safeties in free agency, but the cornerback group lacks a true No. 1 presence.
Jones could fix that by using the 10th pick on Patrick Surtain II or Caleb Farley. But if Bill Belichick gives him a call, the Cowboys owner won't have to devote a valuable resource on the position at all.
Bill Belichick can simultaneously help Jerry Jones and himself by picking up the phone
The Patriots will have to move up from pick 15 to get into striking range for a quarterback. That makes Dallas a logical potential trade partner.
Luckily for Jerry Jones, Bill Belichick has exactly what he needs to give the Cowboys a major boost. Former NFL Defensive Player of the Year Stephon Gilmore only has one year remaining on his deal. Even though he suffered a torn quad in Week 15, he's expected to be 100% healthy for the 2021 season. Considered one of the league's premier corners, the 30-year-old seems capable of playing at a high level for at least two or three more seasons.
If Belichick wants to jump up five spots to take someone like Trey Lance or Justin Fields, he can offer the Cowboys a package of Gilmore, the 15th pick, and a conditional selection.
The deal would represent a win-win for both parties. Belichick can take his quarterback of the future (maybe even the present), and Jones can add a proven playmaker to a defense that sorely needs one. Of course, the Cowboys owner would have to give Gilmore a new deal to make sure he gets paid closer to market value.
The Patriots shouldn't hesitate to trade Stephon Gilmore to the highest bidder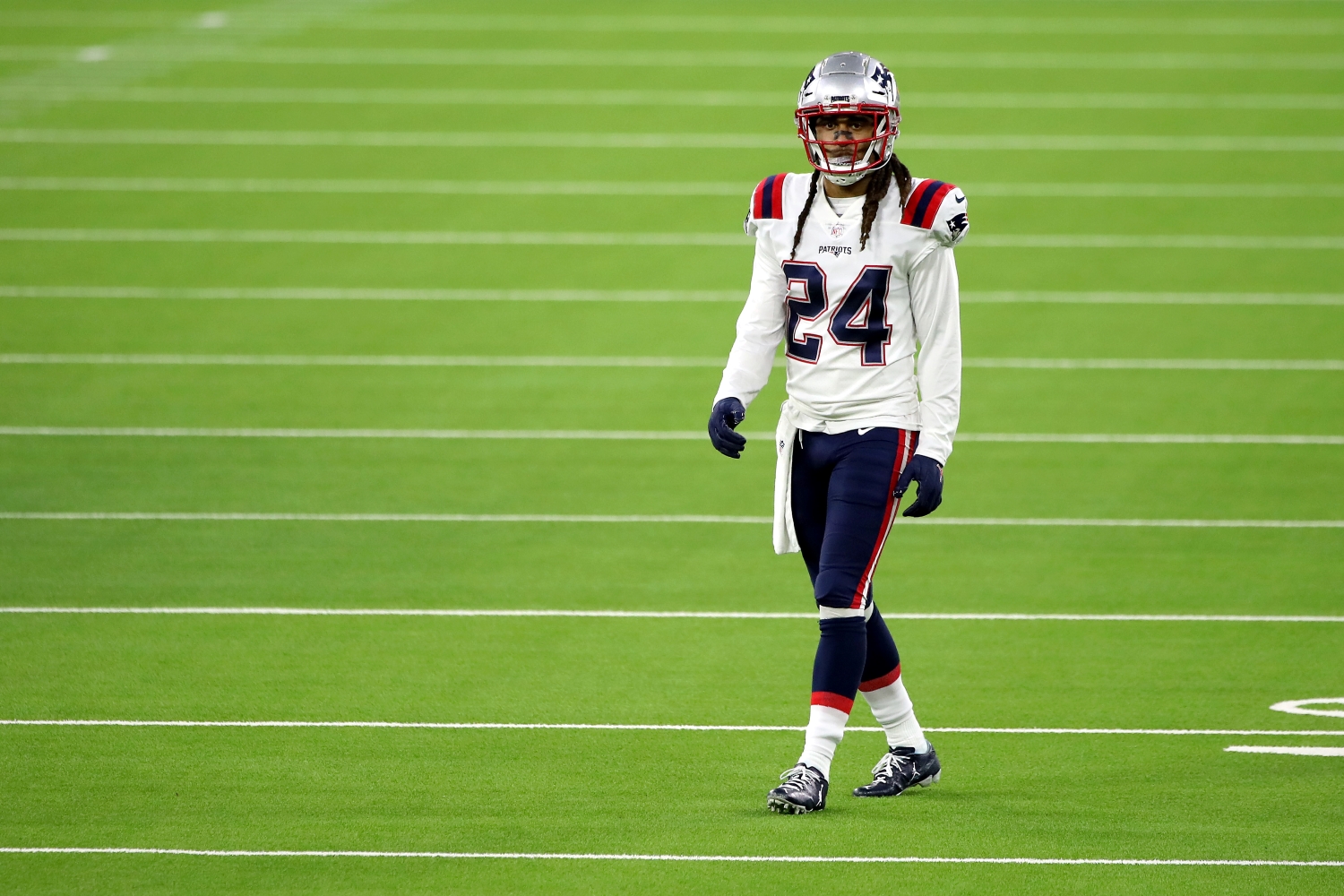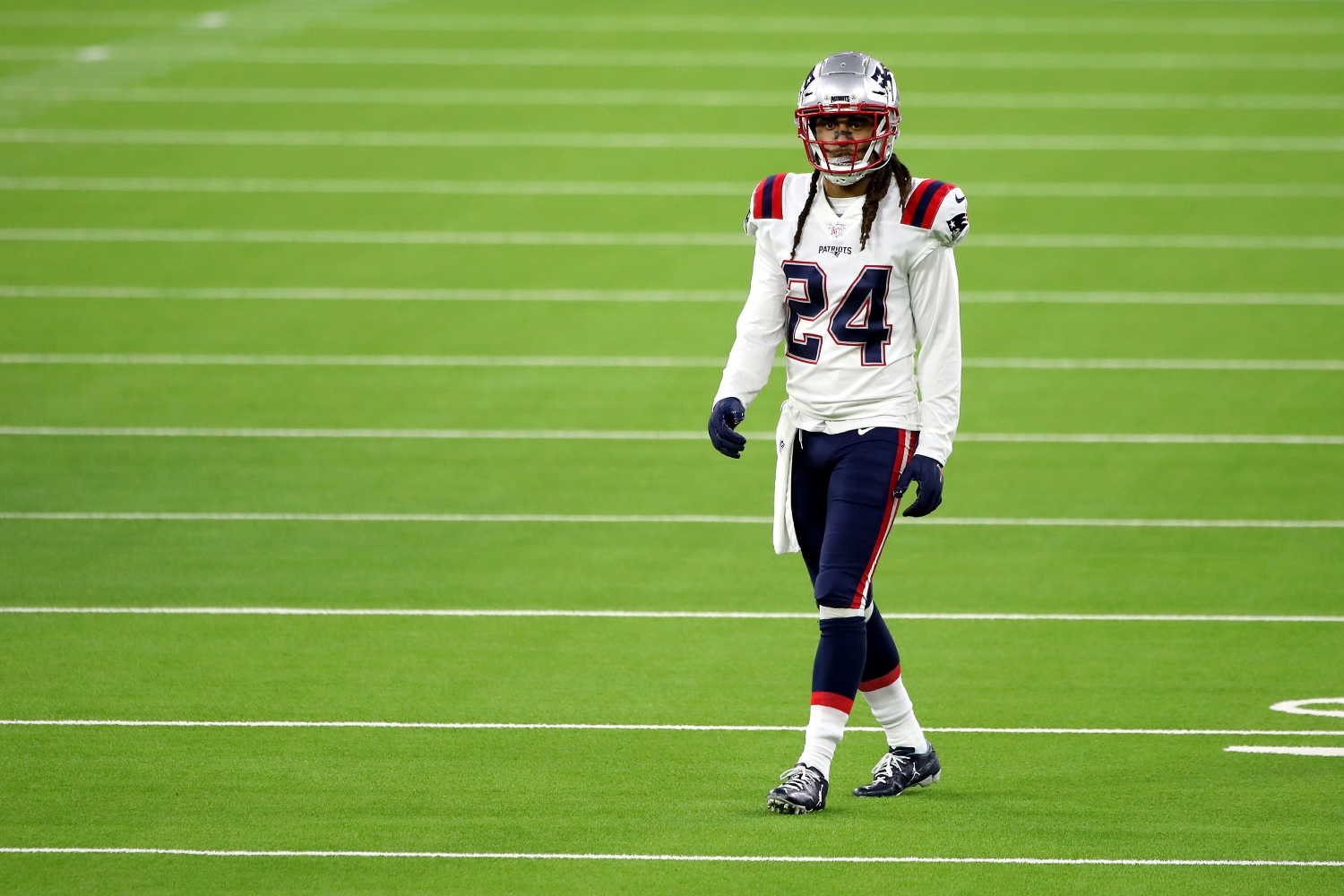 While a Patriots-Cowboys trade involving Stephon Gilmore makes total sense, don't be surprised if the four-time Pro Bowler gets dealt elsewhere. Bill Belichick could call upon a few other teams picking ahead of Dallas to try and maneuver up the board.
The Patriots could reunite Gilmore with several of his former teammates by sending him to the Detroit Lions in a package deal centered around the seventh overall pick. Pairing the accomplished veteran with 2020 first-rounder Jeff Okudah would give head coach Dan Campbell two corners with shutdown ability.
Would the Carolina Panthers part ways with the eighth pick if New England offers multiple picks and Gilmore? His arrival would provide defensive coordinator Phil Snow with a much-needed veteran presence.
Either way, Belichick shouldn't hesitate to dangle the Patriots' star defensive back as trade bait. Because if moving Gilmore means the team can secure a potential franchise quarterback, it's time to make a deal.
All contract data courtesy of Spotrac. All statistics courtesy of Pro Football Reference.