Former Carolina Panthers RB Fred Lane Suffered a Brutal Death Because of His Wife
Nobody expected Fred Lane to make it to the NFL. After all, he played his college ball at Lane College—a small historically black college located in Jackson, Tenn. Yet, the fiercely determined small-school star became a highly successful running back for the Carolina Panthers.
Unfortunately, his NFL career and life ended way too soon. Lane died at the age of 24. And worst of all, his death came by his wife's hand. Here's the story of Fred Lane's tragic death.
Fred Lane became a standout running back for the Panthers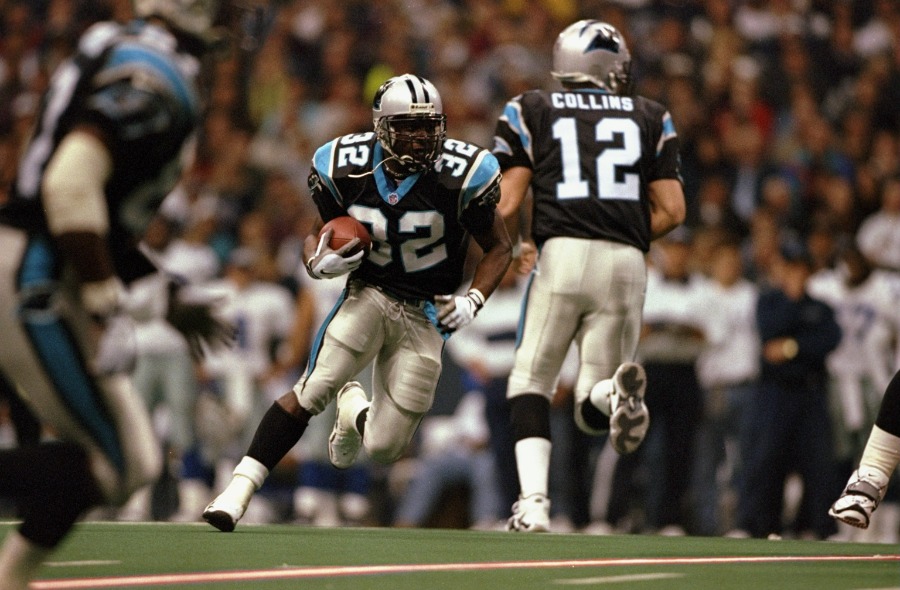 Fred Lane may have spent just three years in Carolina, but he managed to become one of the best players in franchise history in that short time span. Of course, his journey to the NFL began back at Lane College, where he racked up 3,612 rushing yards. Despite a record-setting career, Lane didn't get drafted.
Instead, he signed with the Panthers as an undrafted free agent ahead of the 1997 season. The small-school rookie quickly showed everyone why he belonged in the NFL. Though he started just seven games, Lane led the Panthers with 809 rushing yards and seven touchdowns on 182 carries.
Lane earned more playing time in his second season. He started 11 games and recorded 717 rushing yards and five touchdowns on 205 carries. However, 1996 first-round pick Tim Biakabutuka eventually siphoned snaps away from Lane during the 1999 season.
After pacing the Panthers in carries and yards for two straight seasons, Lane earned just 115 carries. Meanwhile, Biakabutuka turned in the best season of an otherwise disappointing career. The 6-foot, 215-pound running back outproduced Lane across the board with 718 yards and six touchdowns.
During the offseason, the Panthers traded Fred Lane to the Indianapolis Colts. Only he would never line up next to Peyton Manning in the backfield. In fact, he would never play another NFL down again.
Lane suffered a tragic death by his wife's hand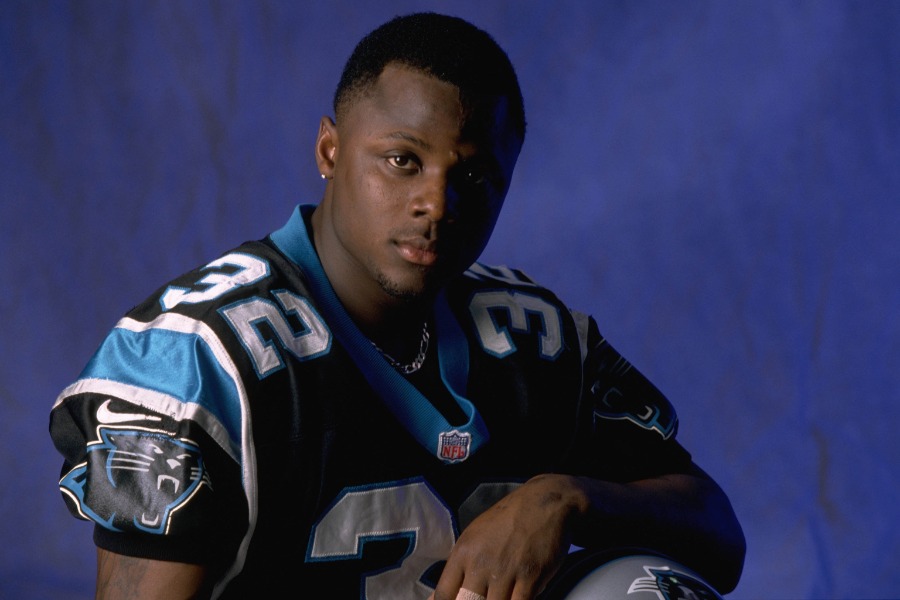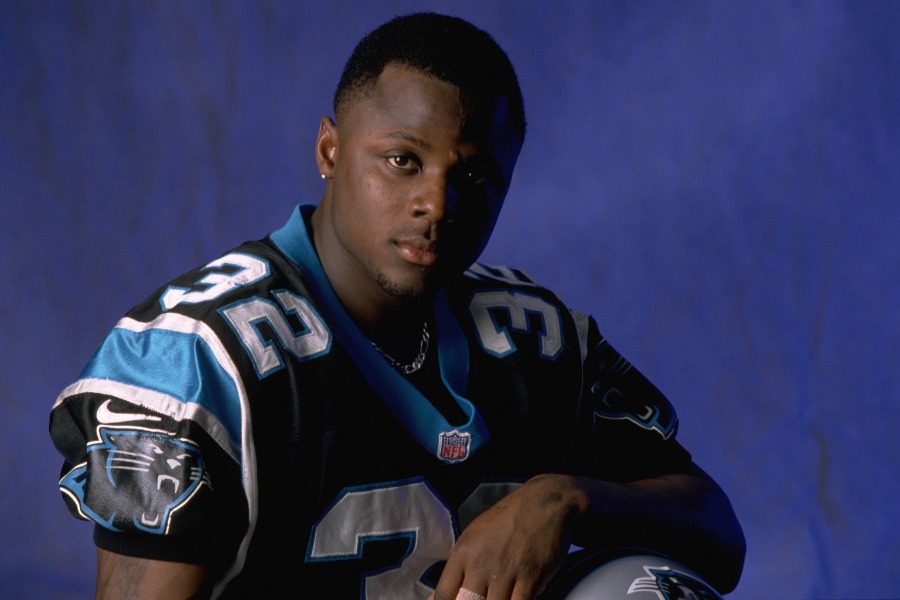 Just a few months after getting traded to the Colts, Fred Lane took his last breath. On July 6, 2000, his wife, Deidra Lane, shot and killed her husband inside their home. Authorities said that Deidra Lane shot her husband as soon as he walked through the door. She then shot him a second time in the back of his head after walking through his blood.
According to an AP report, Lane told the 911 operator, "He just got shot because he wouldn't leave me alone. I kept telling him to stop."
However, at her sentencing hearing, prosecutors told a different story. While defense attorneys claimed Deidra Lane killed her husband in self-defense, prosecutors described her as an abusive woman who ended her husband's life to collect insurance money.
Having entered a guilty plea for voluntary manslaughter in 2003, Deidra lane received a sentence of seven years and 11 months. The judge ruled that her actions were premeditated and deliberate.

Deidra Lane worked at a kids camp after getting released from prison
Despite taking her husband's life, Deidra Lane emerged as a free woman on March 3, 2009. She served less than six years in prison before getting released from the Raleigh Correctional Center for Women.
According to Daily Mail, she and another convicted killer somehow landed jobs running a children's summer camp at St. Augustine's University in Raleigh. Apparently, neither Deidra Lane (who changed her name to Deidra Gary) nor Doris Bullock informed the kids' parents of their troubled past.
University President Dianne Boardley Suber defended the two women in a statement to MSN News.
"Doris and Deidra are exemplary and professional employees. They are productive citizens who make positive contributions to the community," Suber said. "Their work is highly regarded and parents have expressed support for the children's program. While I remain confident in their ability, I have decided to re-assign both employees to their administrative roles at the university."