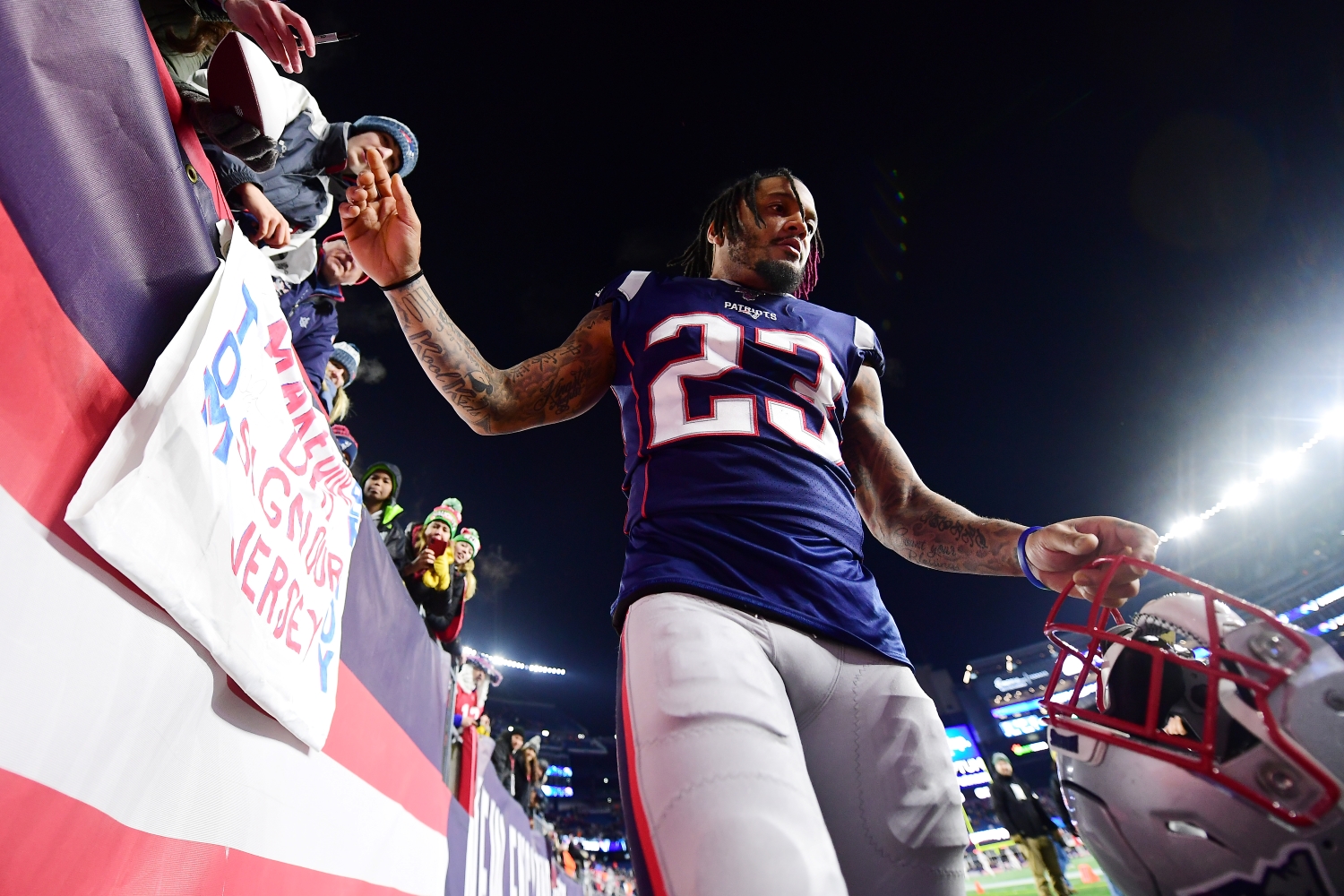 Bill Belichick and the Patriots Suffer Unexpected Retirement Blow
The Patriots will no longer have Patrick Chung in their lineup. Can Bill Belichick find a way to replace the veteran safety's production and leadership?
Bill Belichick has already spent more than $230 million restocking a New England Patriots roster that got badly exposed during the 2020 season. Of course, it didn't help that they lost a league-high eight players to the COVID-19 opt-out policy.
Unfortunately for Belichick and his team, as they prepare to welcome a number of new faces to Foxborough, they must also deal with the unexpected retirement of one of the most respected and productive players in franchise history.
New England has added plenty of new faces to the mix this offseason
Coming off an uncharacteristic 7-9 season, Bill Belichick has shocked everyone by spending a record-setting amount of money to secure big-time upgrades at key positions.
In desperate need of a starting-caliber tight end, the Patriots landed the top one on the market by signing Jonnu Smith to a four-year, $50 million contract.
But Belichick's shopping spree didn't stop there.
He then signed former LA Chargers tight end Hunter Henry to a three-year, $37.5 million deal, which gives New England two top-end talents at the position.
The Patriots also brought in two new faces at wide receiver. Although Nelson Agholor and Kendrick Bourne aren't true game-changers, they both have the skills to excel in Josh McDaniels' offense.
Belichick also invested significant money on defense.
Former Baltimore Ravens outside linebacker Matthew Judon signed a four-year, $56 million deal to take his talents to New England. Davon Godchaux, who developed into a solid starter with the Miami Dolphins, will be tasked with anchoring the run defense. Plus, versatile defensive back Jalen Mills joined the team on a four-year, $24 million deal.
Belichick clearly has big plans for his new additions. However, as the Patriots continue to pluck players off the free-agent market, they just suffered an unexpected retirement blow that may change their approach on defense.
The Patriots suffer unexpected retirement blow
The Patriots badly missed two decorated defensive starters last season.
But as Dont'a Hightower prepares to return to action, his longtime teammate who also opted out of playing in 2020 will not take the field this year.
In fact, Patrick Chung will never suit up in another NFL game.
On Thursday, the 33-year-old safety unexpectedly announced his retirement via Instagram.
"I'm in tears writing this but I've decided to hang up the cleats," Chung wrote. "Bill, Mr. Kraft (mean mug) thank you for giving me the opportunity to play for your team for 11 years. I love you."
Although many expected the three-time Super Bowl champion to return for the 2021 season, that won't happen. Instead, the Patriots will have to pivot in a different direction at the safety spot.
Of course, to simply call Chung a safety wouldn't be accurate.
Since returning to New England in 2014, the former second-round pick played a hybrid role that included linebacker and defensive back duties. Despite tipping the scales at just 5-foot-11, 215 pounds, Chung used his physicality and intelligence to impact the game in a number of ways.
Now, though, the Patriots must replace one of the most revered players in team history.
How will Bill Belichick replace Patrick Chung?
Patrick Chung's unexpected retirement represents a bittersweet moment for New England fans. After all, he earned widespread respect for his toughness and dependability.
On the other hand, the veteran also had trouble staying healthy in recent years. And after spending a year away from the game, and with his 34th birthday rapidly approaching, it makes sense for Chung to hang up his helmet and shoulder pads for good.
So where does Bill Belichick go from here?
Luckily for the Patriots, he may have found Chung's long-term successor in the 2020 NFL draft.
Coming off a rookie season in which he totaled 64 tackles in 14 games, can Kyle Dugger make a significant leap and become more of a playmaker? Blessed with excellent size (6-foot-1, 217 pounds) and speed (4.49), the former Division II safety has the physical tools to develop into a Pro Bowler. If he can continue to learn the nuances of New England's defense, expect the 2020 second-round pick to become a household name sooner than later.
And if he can't do the job, Belichick just signed Jalen Mills, who has the versatility to play multiple positions in the secondary.
But given his contributions on and off the field during his time in New England, Patrick Chung certainly leaves behind big shoes to fill.
All statistics courtesy of Pro Football Reference.