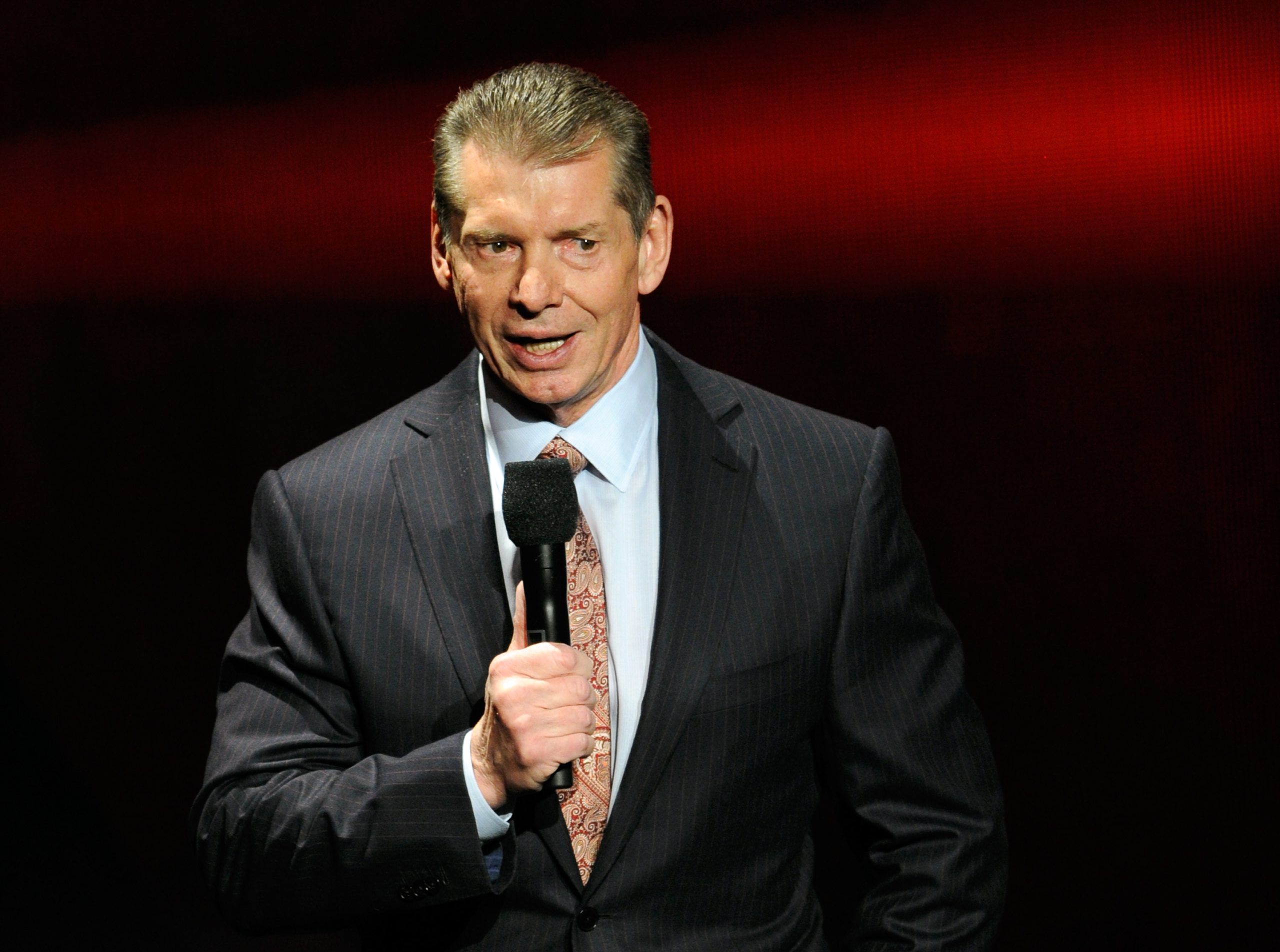 Bob Costas Explains Why Vince McMahon Wanted to Beat Him Up
Bob Costas revisited his heated interview with Vince McMahon in an interview with Graham Bensinger.
If Bob Costas was a little taller and a bit heavier, we may have seen some serious action on live TV in 2001. That's according to WWE chairman Vince McMahon, who found himself in a heated interview with Costas. McMahon is also the co-founder of the XFL, a spring football league that failed miserably in its first season.
Costas interviewed McMahon on HBO about the downfall of the league and things got testy. In a new book authored by Jim Miller, McMahon said if Costas was a little bigger, he "would deserve to get the s*** beat out of him."
During an interview with Graham Bensinger this week, Costas addressed the comment and a whole lot more. 
Vince McMahon grew annoyed with Bob Costas during 2001 interview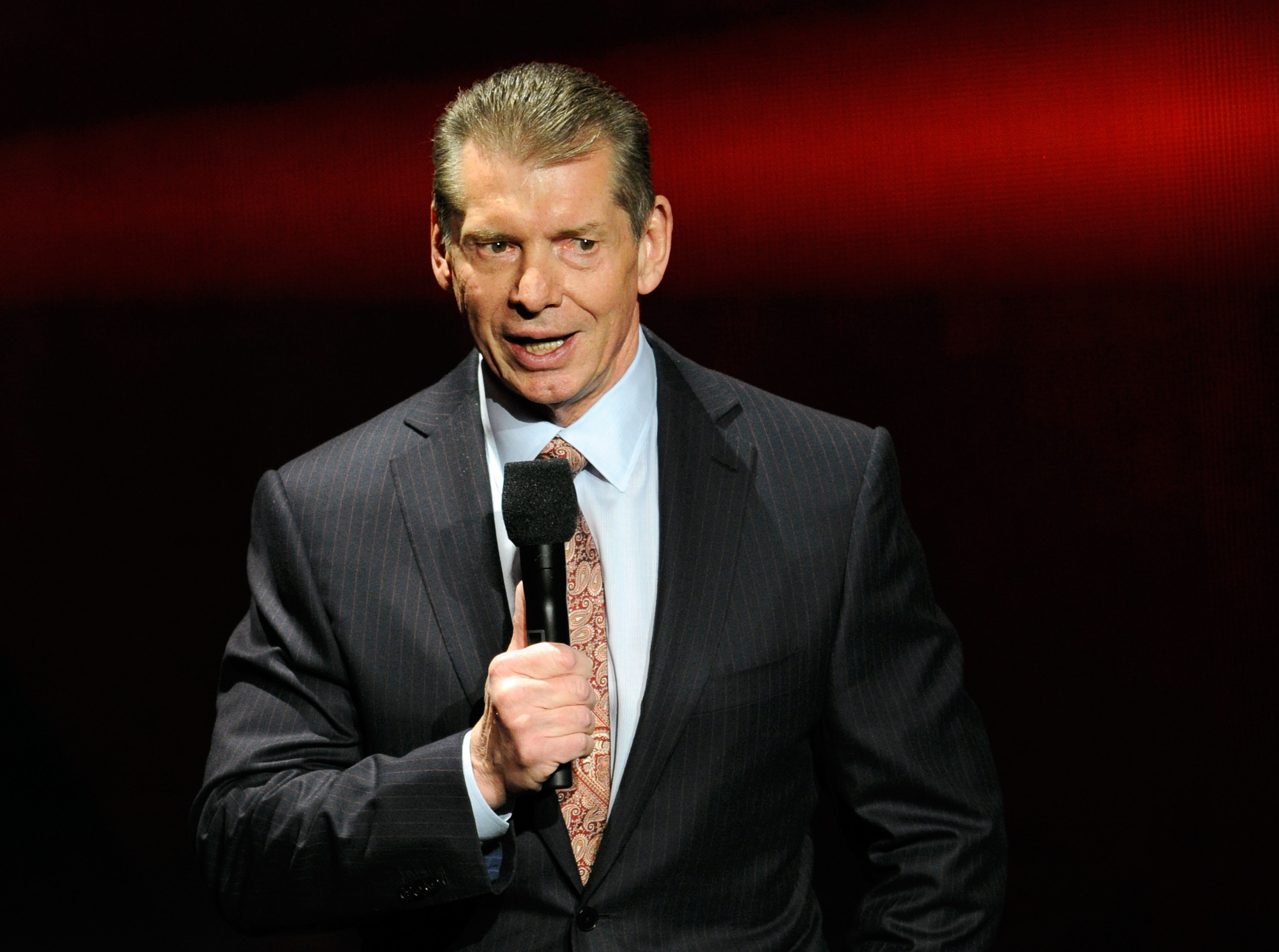 The XFL got off to a pretty good start in its first year in 2001 under the leadership of McMahon and Dick Ebersol. As the season wore on, the ratings dropped dramatically. The significant drop was a key point in Costas' interview with McMahon.
In Miller's book, "Tinderbox: HBO's Ruthless Pursuit of New Frontiers", McMahon explained why he grew agitated with Costas as the interview progressed.
"Once we were doing the interview, he kept interrupting me and interrupting me, and bringing up topics that had nothing to do with what we were supposed to be talking about," McMahon said. "He kept trying to do the 'I gotcha' kind of thing. It was clear he didn't want to hear any of my answers."
Then McMahon got personal with the height jabs.
"The other problem was that Bob is so freaking pompous," McMahon said in the book. 'The entire time he acted like he was above me and was just using me to show how great he was. I was sitting there really pissed off and started thinking, I wish he wasn't 5-feet high and 140 pounds. If he was 6-5 and 295, he would deserve to get the s*** beat out of him. I could have really given them some great television."
Bob Costas recently gave his side of the interview with Vince McMahon
Costas said he wanted to speak with McMahon about the declining ratings and various other topics, but McMahon got angry.
"The XFL was in its first and last year," Costas told Graham Bensinger. "It was getting literally the lowest ratings in the history of prime-time television for any programming. It was crap. No disrespect to any of the players or coaches.
"The interview became very heated, perhaps because he wasn't expecting to be challenged, although I told him in the green room beforehand that there were going to be some tough questions. He came forward and starts jabbing his finger. So now we're like nose to nose. I wasn't so much as smiling as smirking, and I think that set him off all the more.
"He was very angry. It's HBO. It's live. There's no commercials. It's like 27-28 minutes, most of which is unremitting tension. He gets up to leave. I shake his hand. He walks out and I can hear the door slam. Wouldn't you know it, the next guest is Bob Knight."
Knight, the former Indiana basketball coach known for his temper tantrums, was promptly greeted by Costas.
"I remember sitting down and saying, 'Coach, this is the one time in your life when your presence will lower the temperature in the room,'" he said.
Costas responded to McMahon's height comment
Costas said the day after the interview, McMahon called him. He wanted to do another one.
"The next morning, my phone rings," Costas told Bensinger. "'Bob, Vince, let's make it two out of three falls. I want a rematch.' I said, great. We did do the second about a year later. It was very good but much less heated on HBO, but we never had the third one."
Costas then responded to McMahon wanting to beat him up but wouldn't because of the size difference between the two.
"The only thing about this — it isn't even annoying, it's amusing — Vince continues to say — he said it in a documentary on the XFL and he said it in a book that a history of HBO — I wish that Bob was bigger because then I could've kicked the crap out of him," Costas said.
"Now, let's consider this premise. The premise then is if I don't like your questioning, but as long as we're in the same weight class, it's OK if I just try to kick the s*** out of you. What sense does that make? It's ridiculous on its face. It's dopey but what the hell. Who cares?
"I don't dislike Vince. If Vince walked in here right now, we'd have a laugh. We'd probably go have a drink — and then he'd kick the s*** out of me."