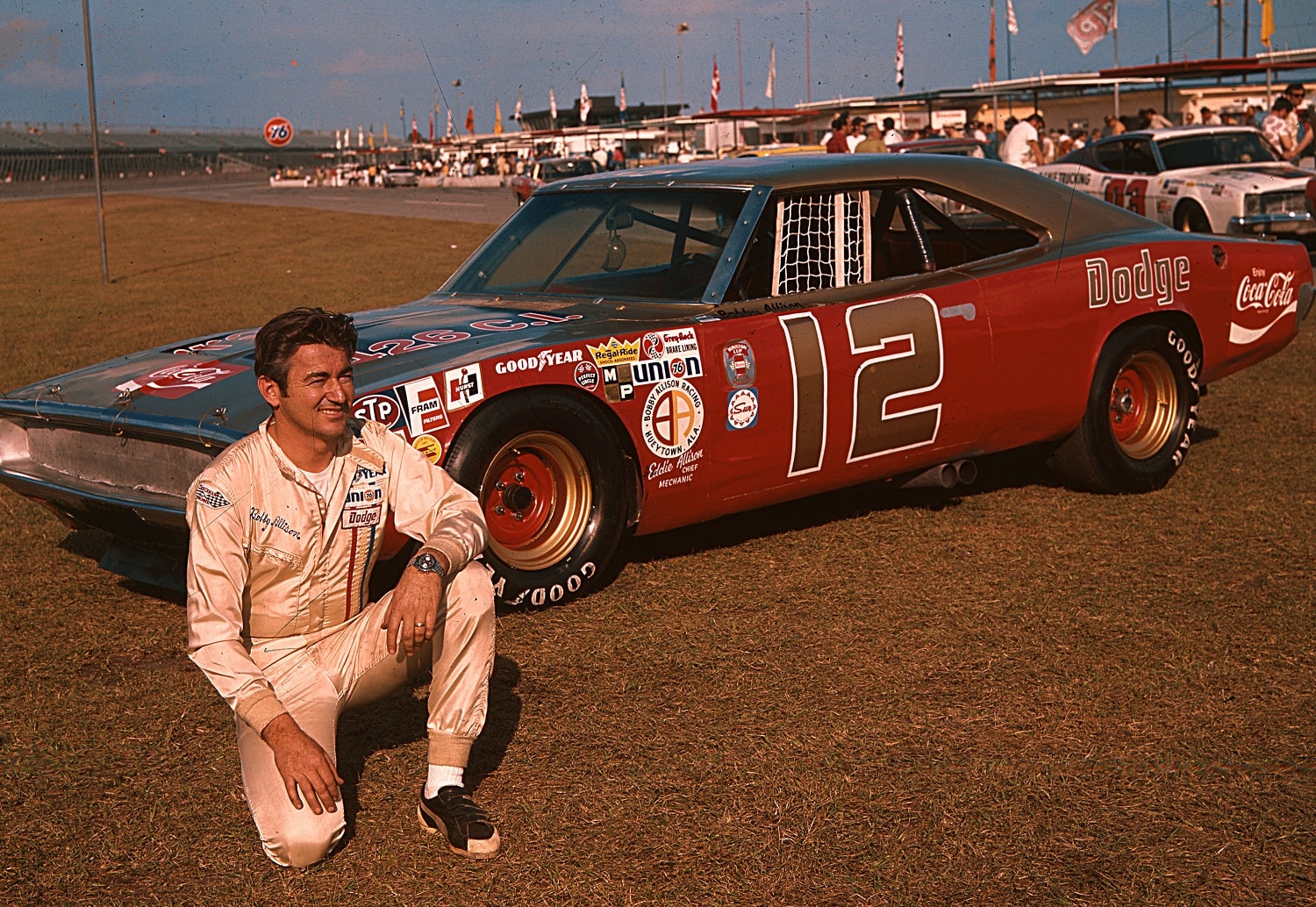 Bobby Allison Blamed Junior Johnson for Ruining a Feat He'd Spent All Season Accomplishing
Bobby Allison pieced together an amazing streak of races with at least one lap led but fell short of a related accomplishment.
One statistic explaining Kyle Larson's great 2021 NASCAR Cup Series season is that he led for 2,581 laps. Bobby Allison dwarfed that number nearly half a century earlier, but it's how he did it that contributed to a record unlikely ever to be broken.
How Allison's incredible streak came to an end made it that much easier for him to part ways with the legendary Junior Johnson.
Bobby Allison made a successful transition into NASCAR's modern era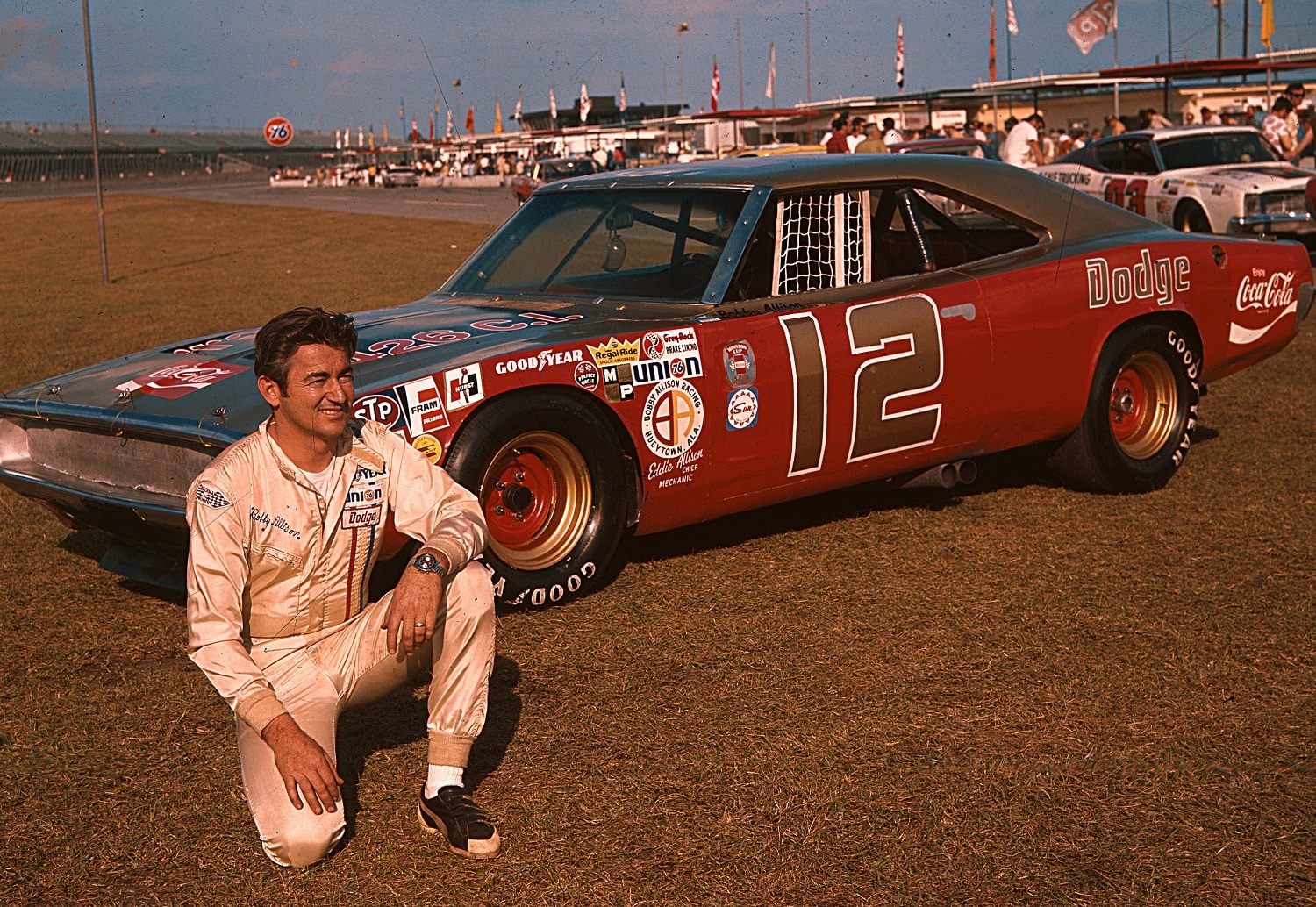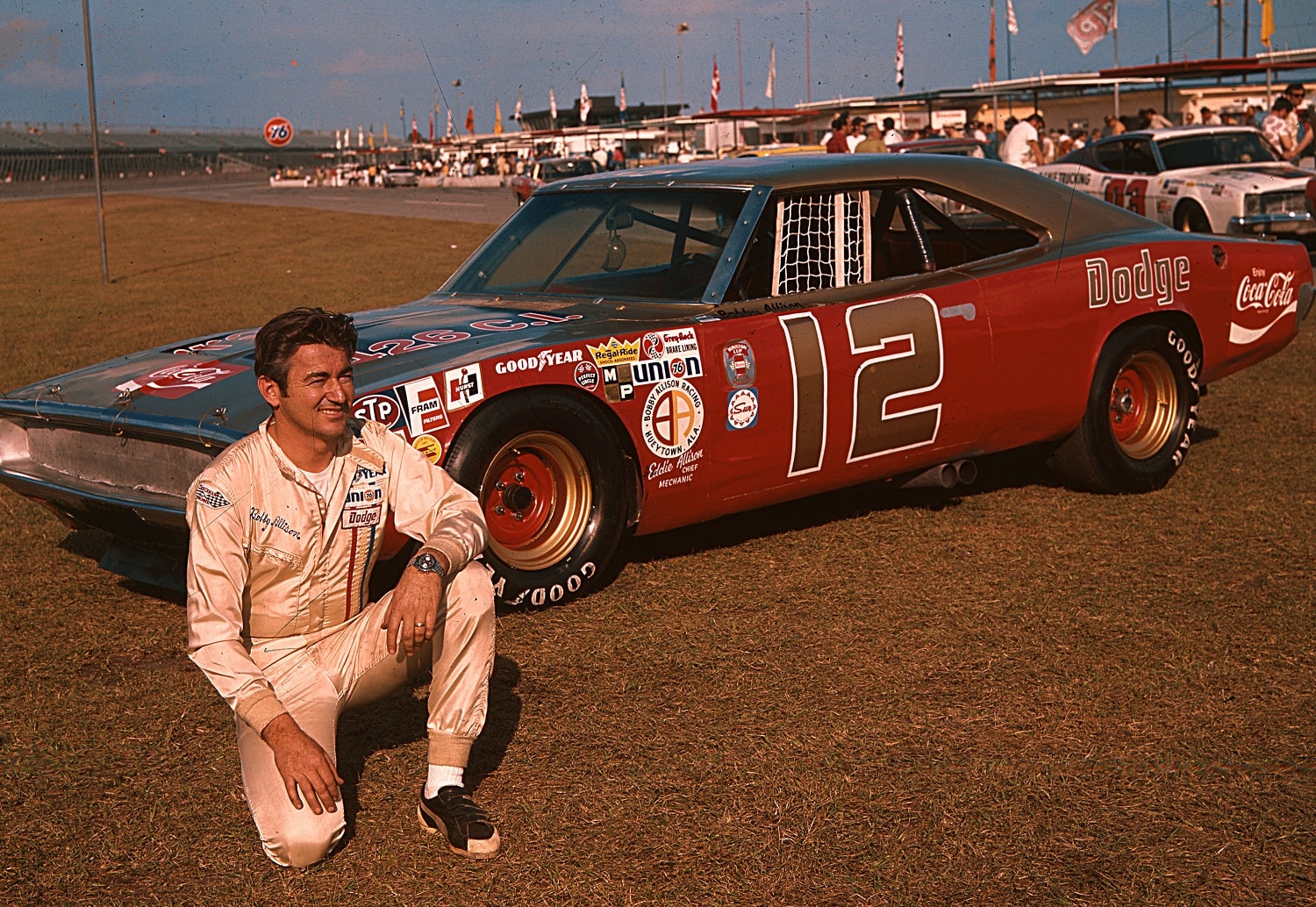 The 1972 season marked the dawn of NASCAR's modern era under the Winston Cup banner. Racing's top series slimmed down from 48 races to 31, leaving behind many of the short tracks that helped build the sport. It allowed teams to carve out a two-month offseason.
It was a time in which Richard Petty, David Pearson, Bobby Allison, and Bobby Isaac were among the top names in the sport, though it would be Petty who nabbed three of the first four modern championships. Petty won 21 of 48 races in 1971, but Allison triumphed 10 times on his way to fourth place in the standings.
It took on no significance at the time, but Allison led at least one lap in each of 1971's final nine races, beginning with his victory in the Southern 500 at Darlington. For his part, Petty led laps in 41 of his 46 starts.
Bobby Allison kept his streak alive in NASCAR's 1972 season
The shortened 1972 NASCAR Cup Series schedule didn't cut into future Hall of Fame driver Bobby Allison's winning. Driving for the legendary Junior Johnson, himself a future inductee, Allison scored another 10 victories and finished second in points to Richard Petty.
Petty won eight times and rang up 2,093 laps led while securing his fourth championship. Allison's total came in at a staggering 4,343 laps led en route to second place in the standings. Obviously, that meant Allison had some dominating days, like leading a combined 903 of 1,000 in two triumphs at Bristol.
Allison led 20 or more laps in 24 of 31 races. More interestingly, he led at least one lap in each of the first 30 races in 1972. That made 39 straight events from Sept. 6, 1971, to Oct. 8, 1972, with a lap led, phenomenal consistency that is unlikely to be approached again.
How did that happen? Mechanic and crew chief Tim Brewer, who worked for Junior Johnson after Allison left, said the owner was a stickler when it came to preparing the cars.
"Junior's philosophy was you don't let anything on the race car break, period," Brewer explained to Autoweek. "He always had great drivers, and he said if you give that guy a piece they can run all day, they can win the race. And Junior had great people. He had two of the best engine guys ever in Robert Yates and Harold Elliott."
The driver and owner had a falling out
Bobby Allison and Junior Johnson won a lot together in their season together, but that doesn't mean they got along. Aside from being a top-echelon driver, Allison was also a renowned chassis builder, and he sometimes clashed with crew chief Herb Nab. When the two disagreed one too many times, Johnson sided with his crew chief.
By season's end, Allison had made the decision to drive for his own team in the 1973 season. According to Autoweek, Allison alleged a bitter Johnson gave him a lemon to drive in the season's final race, the Texas 500 in College Station.
For the first time in 40 races, Allison did not lead any laps that day in Texas. Buddy Baker won, and Richard Petty and A.J. Foyt also led laps. Allison finished fourth, a lap down.
It ended Allison's streak of races with at least one lap led and deprived him of the distinction of leading in every race for an entire season.
Got a question or observation about racing? Sportscasting's John Moriello does a mailbag column each Friday. Write to him at [email protected].