Bobby Isaac Quit NASCAR During the Talladega 500 Because a Voice He Heard at 170 mph Told Him to Do It
Article Highlights:
Bobby Isaac won 37 NASCAR Cup Series races, including 17 in 1969
Isaac said a voice he heard during the Talladega 500 told him to quit the sport
Fellow Catawba, North Carolina, driver Larry Smith died in the same race
Bobby Isaac won 37 NASCAR Cup Series races during the Grand National and Winston Cup days. He came out of a brief retirement in 1974 to race 19 more times, completing a NASCAR Hall of Fame career.
What happened in between on one afternoon at Talladega forever defines a life cut tragically short by a heart attack almost four years to the day later.
Some attribute it to the legend that Alabama International Motor Speedway sits on a Native American burial ground. Others say it had to do with the death that day of friend Larry Smith in an early wreck. Whatever the reason, Isaac told his wife that a voice told him on Aug. 12, 1973, that he needed to retire immediately from racing.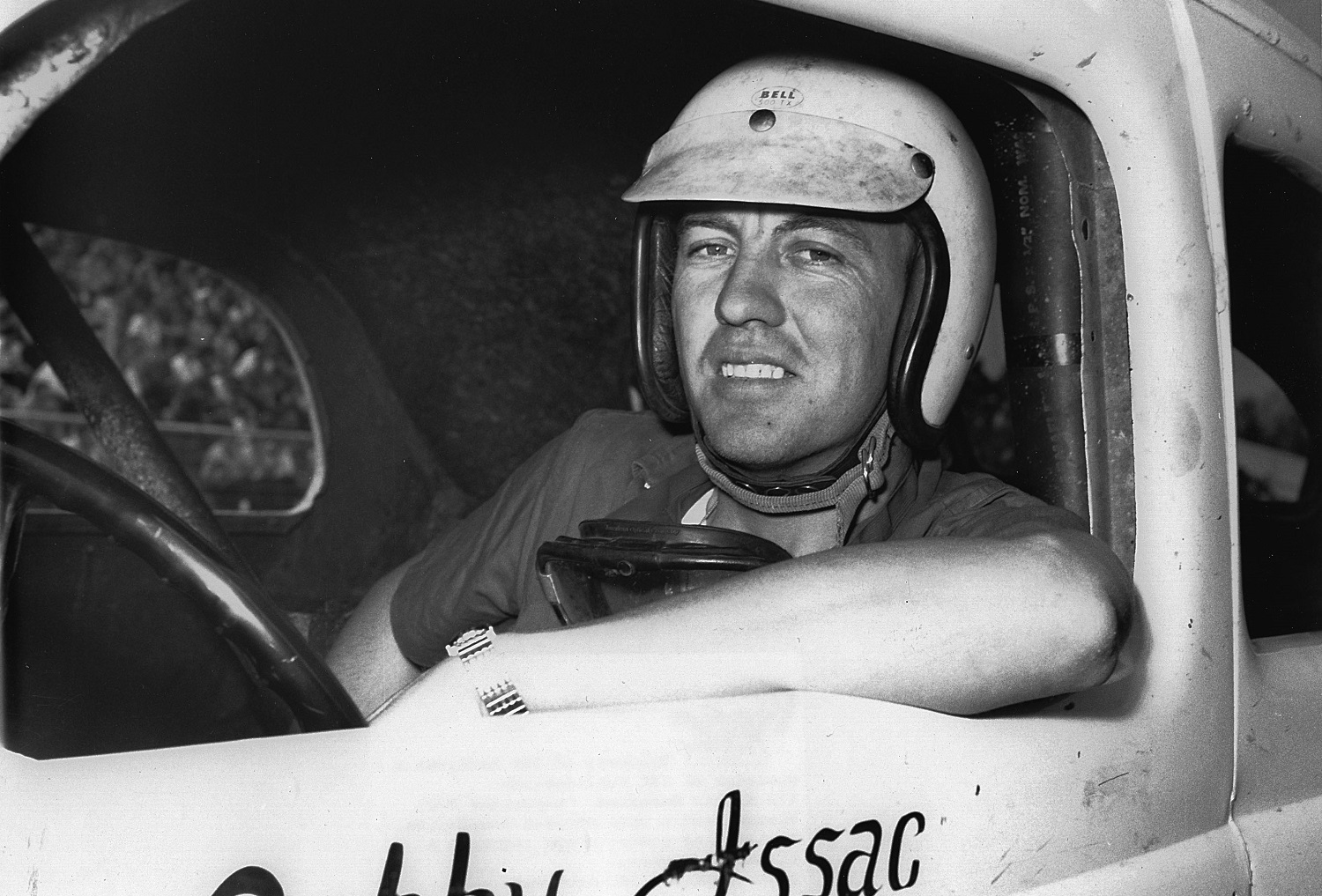 In itself, that already qualifies as unusual. The fact that he heard the voice while doing 170 mph in the Talladega 500 sets that story apart from just about any other retirement story NASCAR has seen in the nearly half-century since.
Isaac told team owner Bud Moore in mid-race to summon a relief driver ready, after which he pulled into the pits, climbed out of the car, and walked away to call home. Wife Patsy recalled that her husband said a voice told him he needed to get out of the car, according to NBC Sports.
"I don't know what experience that was. I don't know if he felt it was an intuition or if it was actually a verbal voice. I know it impacted him enough that he was not going to stay in the race car."

Patsy Isaac
Author Peter Golenbock spoke to driver Buddy Baker, who finished second to Dick Brooks that day at Talladega, for his 1998 book, The Last Lap.
"He said voices told him to get out of the car," Baker recalled. "That wasn't like him at all. I don't know what the problem was. Maybe he just decided that was it. I know if I heard someone tell me something in a race car, I'd look to see who was in there with me.
"But when you hear that, it's time to quit."
The episode all but ended what had been a superb racing career that began when Isaac graduated to the Grand National Series in 1961. He won 17 of 54 races in 1969 but finished sixth on the season points list. The following season, he won 11 more races, this time winning the points crown. Shortly afterward, however, Chrysler cut back its racing program and poured most of the remaining money into Petty Enterprises, leaving Isaac's car underfunded.
Isaac was winless in 1973 at the time of his hasty retirement. Though he did return in 1974 and raced 19 more times over three seasons, Isaac never won again. Whatever it was that rattled Isaac that day in 1973 did not prevent him from racing at Talladega one more time the next year. He finished eighth in a race won by Richard Petty.
However, the voice that Isaac believed he heard in 1973 may have been a premonition of sorts. On Aug. 13, 1977, Isaac quit a Late Model Sportsman race at Hickory Motor Speedway in North Carolina, collapsing as he got out of the car. He died at the age of 45 following a heart attack early the next morning.
Somehow, Isaac suspected years earlier that such would be his fate.
"Bobby had come around asking Dr. Jerry Punch questions like, 'How does it feel if you're fixing to have a heart attack?'" driver David Pearson told Golenbock for the book. "So, he knew there was something wrong with him."
Coming nearly four years to the day after hearing that voice, the only way Isaac's tragic ending could have been more eerie is if it had come at Talladega.
All stats courtesy of Racing Reference.