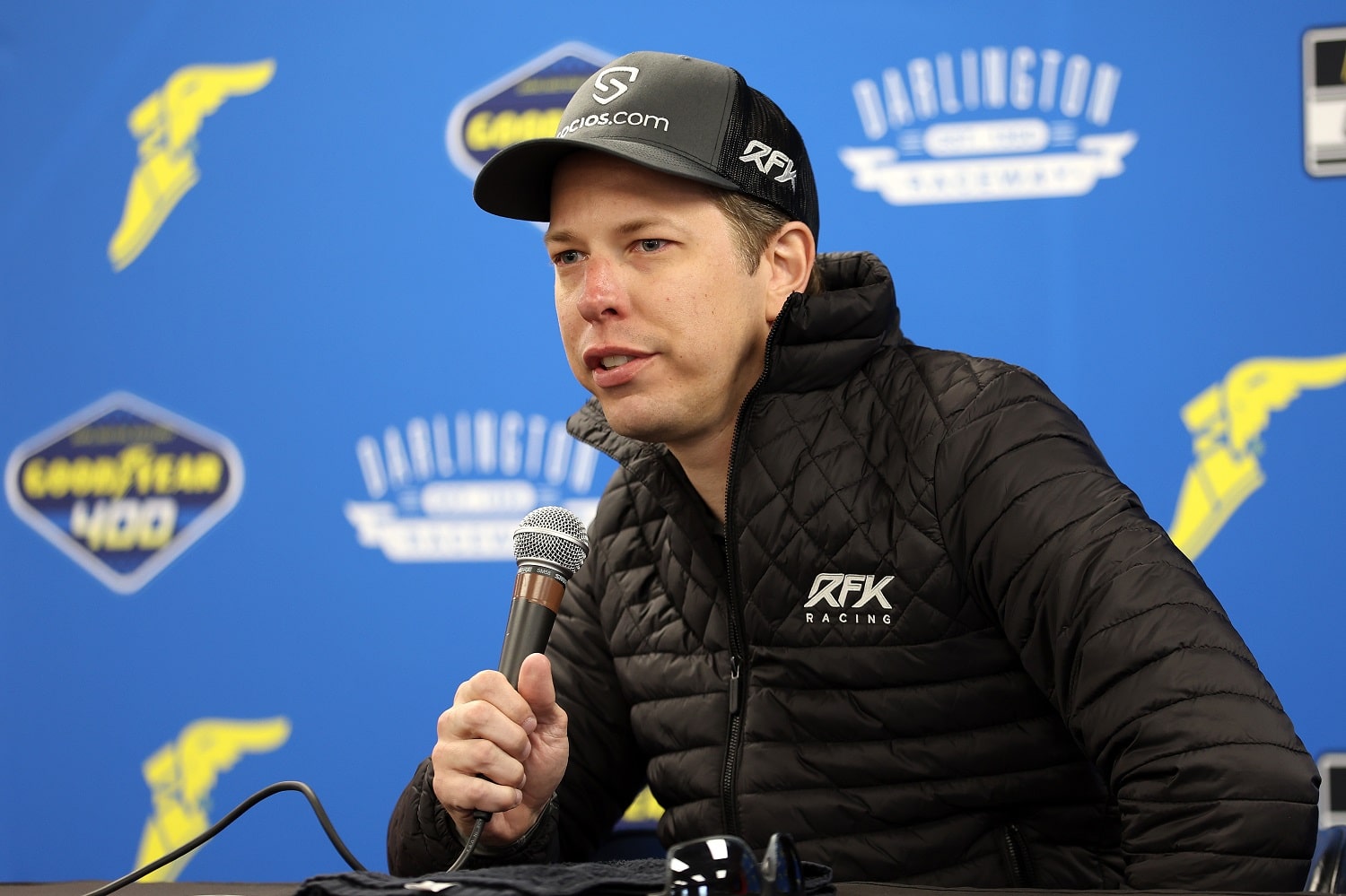 Brad Keselowski's Frustration May Finally Have Gotten the Better of Him in a Miserable Year
Brad Keselowski lost his cool and his focus on what really mattered midway through Sunday's Cup Series race.
There's a back story completely relevant to Sunday's skirmish between Brad Keselowski and Austin Dillon, but the takeaway from the incident is that two supposedly grown men apparently have the attention span of 3-year-olds.
When your only shot at making the NASCAR Cup Series playoffs is to win one of the handful of remaining regular-season races, playing bumping cars is a horrendous idea. Doing so with the caution flag waving makes it worse by a factor of 10.
Brad Keselowski and Austin Dillon forgot why they were in Loudon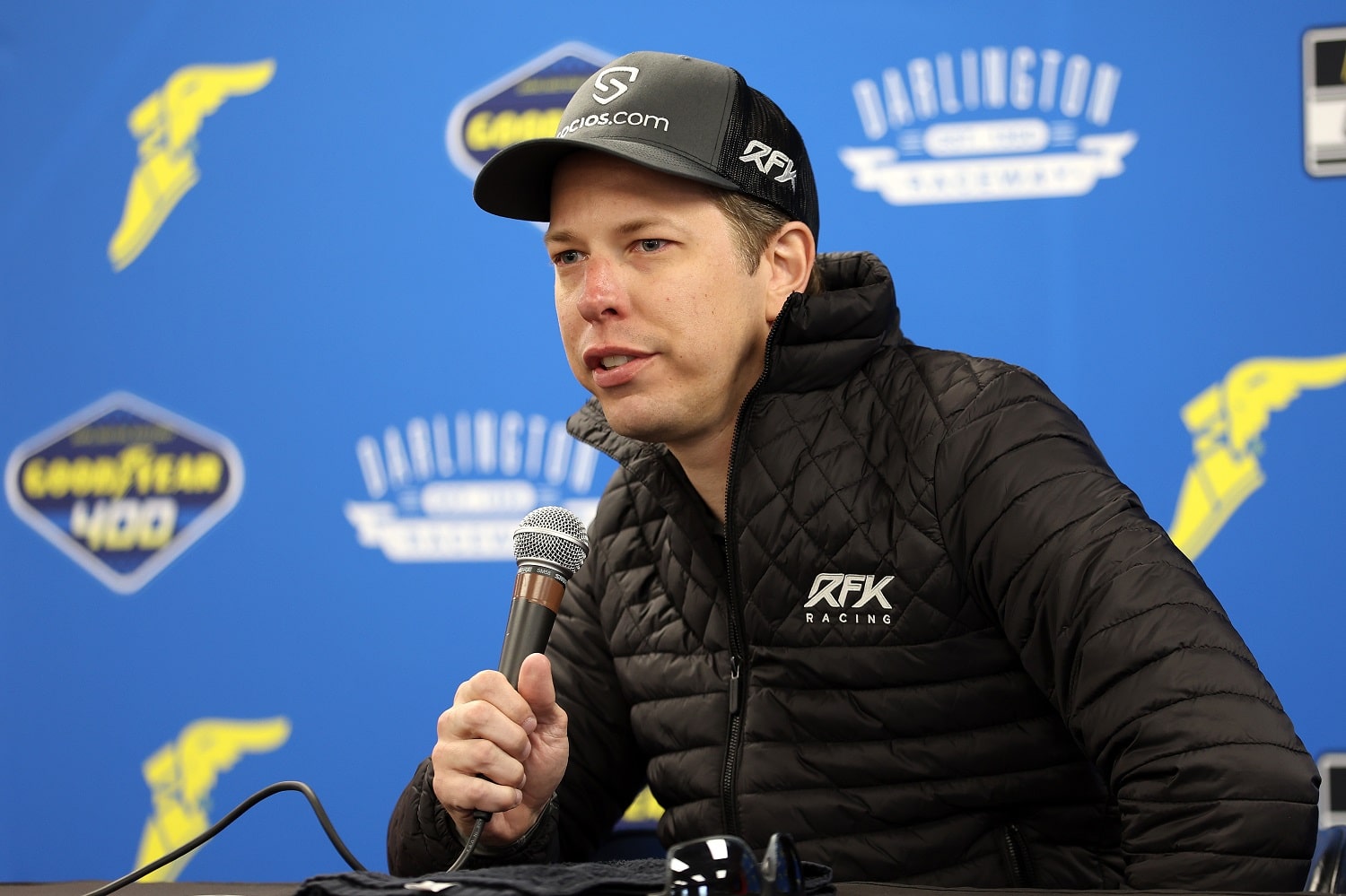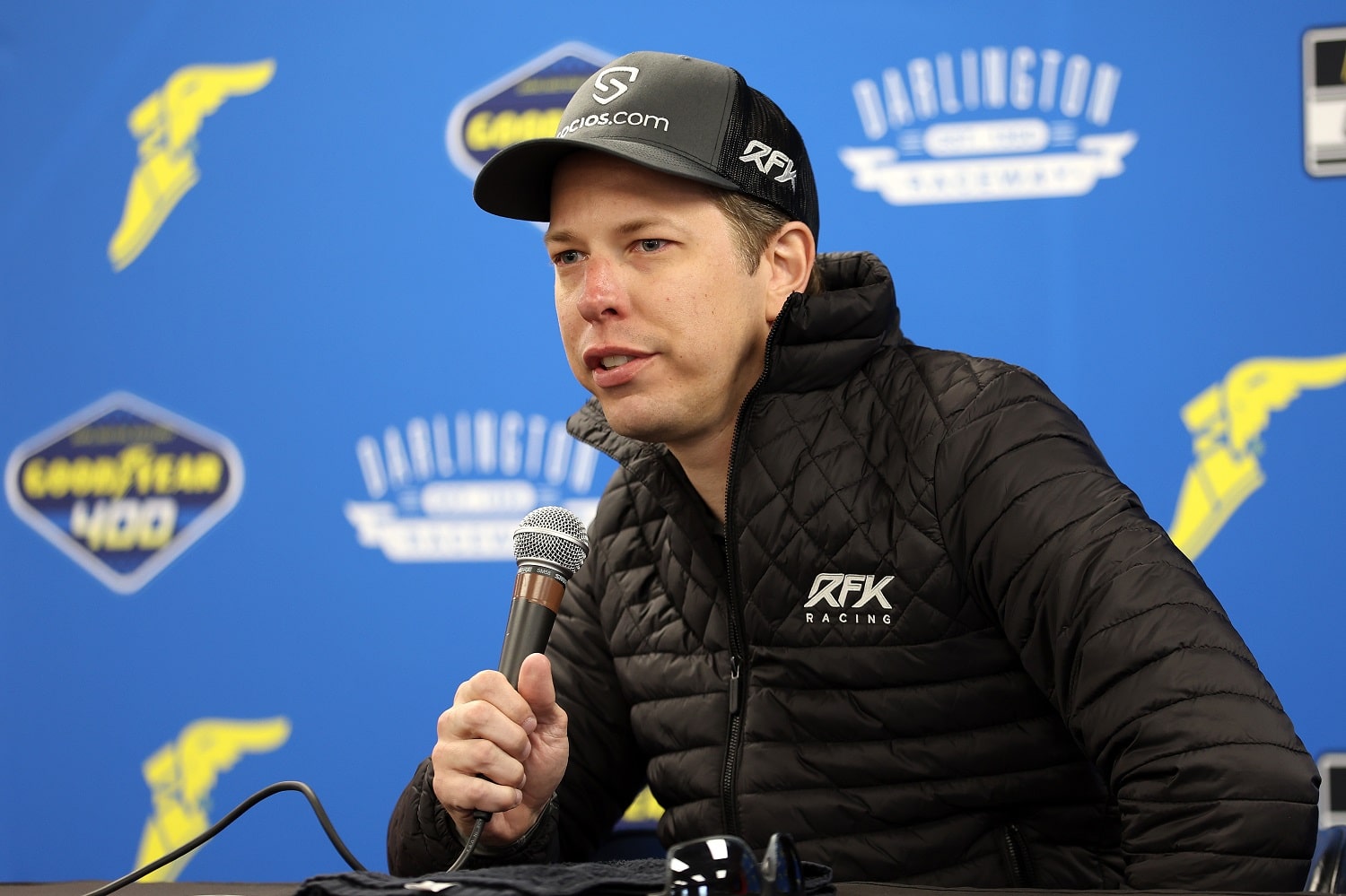 Austin Dillon and Brad Keselowski arrived at New Hampshire Motor Speedway on Sunday facing the same dilemma. Sitting 20th and 30, respectively, in points, their only way into the playoffs is by winning a race, and the Ambetter 301 was one of the seven remaining opportunities.
A requirement for winning is that you have to finish, a fact that suddenly escaped their attention on Lap 163 of the scheduled 301 in Loudon. Moments after the caution flag came out following a spin by Kyle Busch, Dillon pulled his No. 3 Chevy up alongside Keselowski and slammed him.
That briefly knocked the No. 6 Ford off the pace, but Keselowski sped up to catch Dillon and then delivered a similar-style hit, only much harder. Not surprisingly, both cars suffered damage, though not enough to take them out.
After replacing a left-front tire that went flat in the incident, Keselowski finished seventh, which was of absolutely no use to his hopes of reaching the playoffs. Dillon finished 23rd, which was of even less use considering what the objective is these final few weeks of the regular season.
Brad Keselowski's frustration may finally have gotten the better of him
Of the two drivers, Brad Keselowski is having the more miserable year. He left a secure job at Team Penske after eight seasons to join Roush Fenway Racing, where he is now a co-owner.
Keselowski had to understand trading the No. 2 Ford at Penske for the No. 6 at the rebranded RFK Racing was a step down. Roush Fenway hasn't had a car finish in the top 10 in points since Carl Edwards in 2014, and the last race wins were by Ricky Stenhouse Jr. in 2017. Still, Keselowski accepted the challenge.
Unfortunately, the combination of Roush Fenway's inability to compete and a slow start with the Next Gen car have made it a miserable season. NASCAR slammed him with a 100-point penalty early in the year over an equipment issue. Even adding those points back in, he would be just 16 points ahead of teammate Chris Buescher, who missed one race after testing positive for COVID-19.
It's not a great leap to speculate that Keselowski was already approaching (but hadn't reached) I've-stopped-giving-a-damn territory before Loudon. When Austin Dillon tried wrecking him on a caution lap, Keselowski simply lost it, and a year's worth of frustration boiled to the surface.
"He was mad at me about something," Keselowski told reporters afterward. "We very lightly got together off of (Turn) 2 during a restart. Shoot, half the field's bouncing off each other. I didn't even leave a mark on our cars, but I can understand why he was probably frustrated."
The two drivers have a bit of a history
Austin Dillon indicated after Sunday's race that he and Brad Keselowski aren't on speaking terms. The genesis of their hard feelings is likely from past incidents, and the one that comes to mind is last August at Michigan International Speedway.
In a borderline bizarre incident as the race's second stage concluded, Dillon crossed the line in sixth and Keselowski seventh. They then made contact that sent Dillon hard into the outside wall to put an end to his day.
The points Dillon lost that day due to the DNF proved costly as he just missed catching teammate Tyler Reddick for the final NASCAR Cup Series playoff berth.
Dillon obviously hadn't forgotten, and having Keselowski hit him earlier Sunday was one incident too many.
"We've gone at it a couple of times in the last two years, one time I hit really hard so," he said, according to Cup Scene. "Just don't like the way certain people race me. Probably not the right way to do it, under caution."
All stats courtesy of Racing Reference.
Like Sportscasting on Facebook. Follow us on Twitter @sportscasting19 and subscribe to our YouTube channel.
Got a question or observation about racing? Sportscasting's John Moriello does a mailbag column each Friday. Write to him at [email protected].