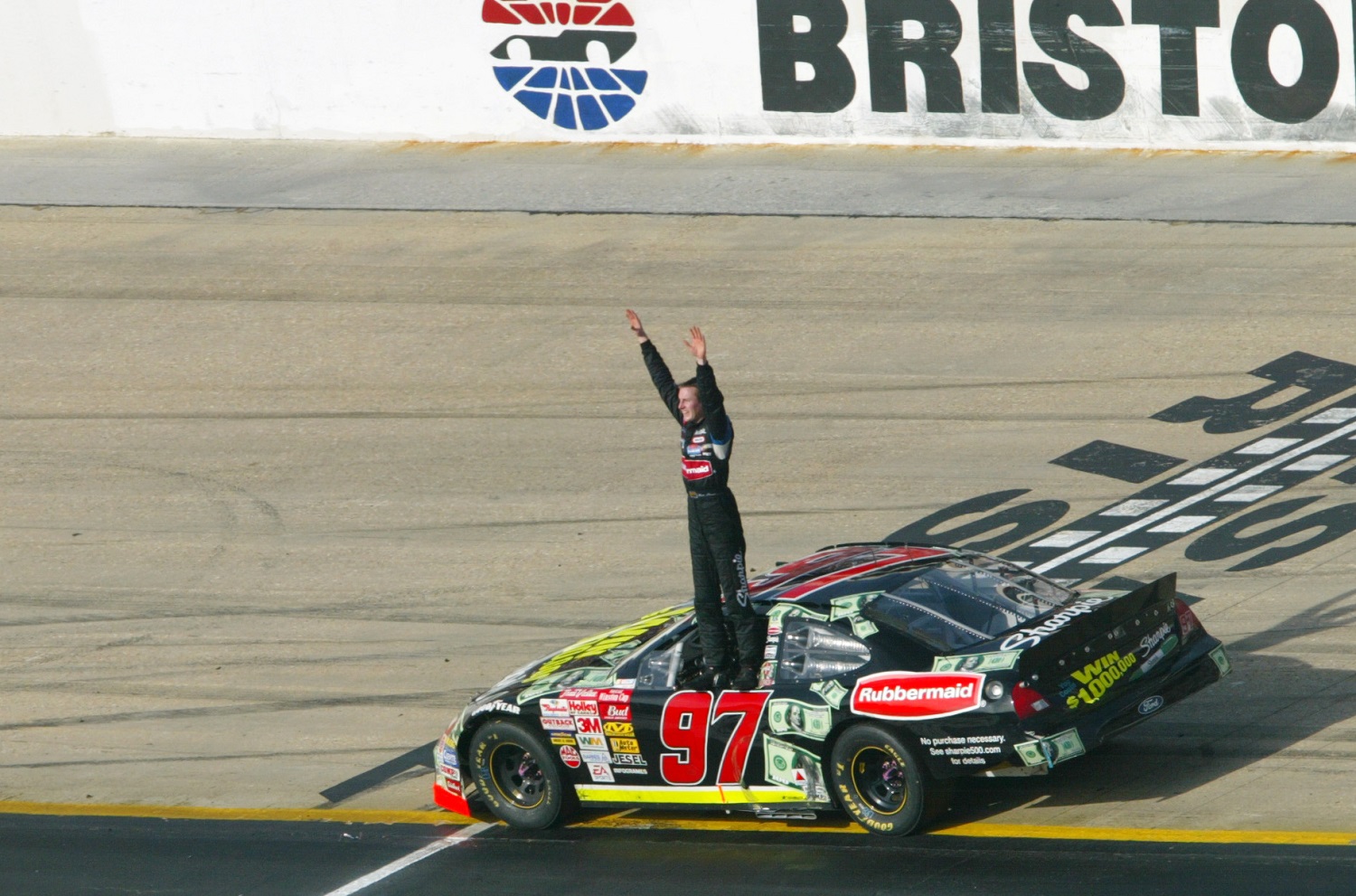 Breaking Through at Bristol Felt Like 'Reaching the Top of Mount Everest' for a NASCAR Star Who's Kept Climbing That Peak
Kurt Busch has won at Bristol Motor Speedway six times, including his first victory in the NASCAR Cup Series in 2002.
Bristol Motor Speedway is "The Last Great Colosseum," and it's a venue in which Kurt Busch triumphs more than most. However, the NASCAR veteran prefers to think of the track more in terms of a natural wonder than something man-made.
"It was like reaching the top of Mount Everest," Busch said last fall as he recalled earning the first of his 33 Cup Series victories there in 2022.
NASCAR is back on the Bristol dirt on Easter Sunday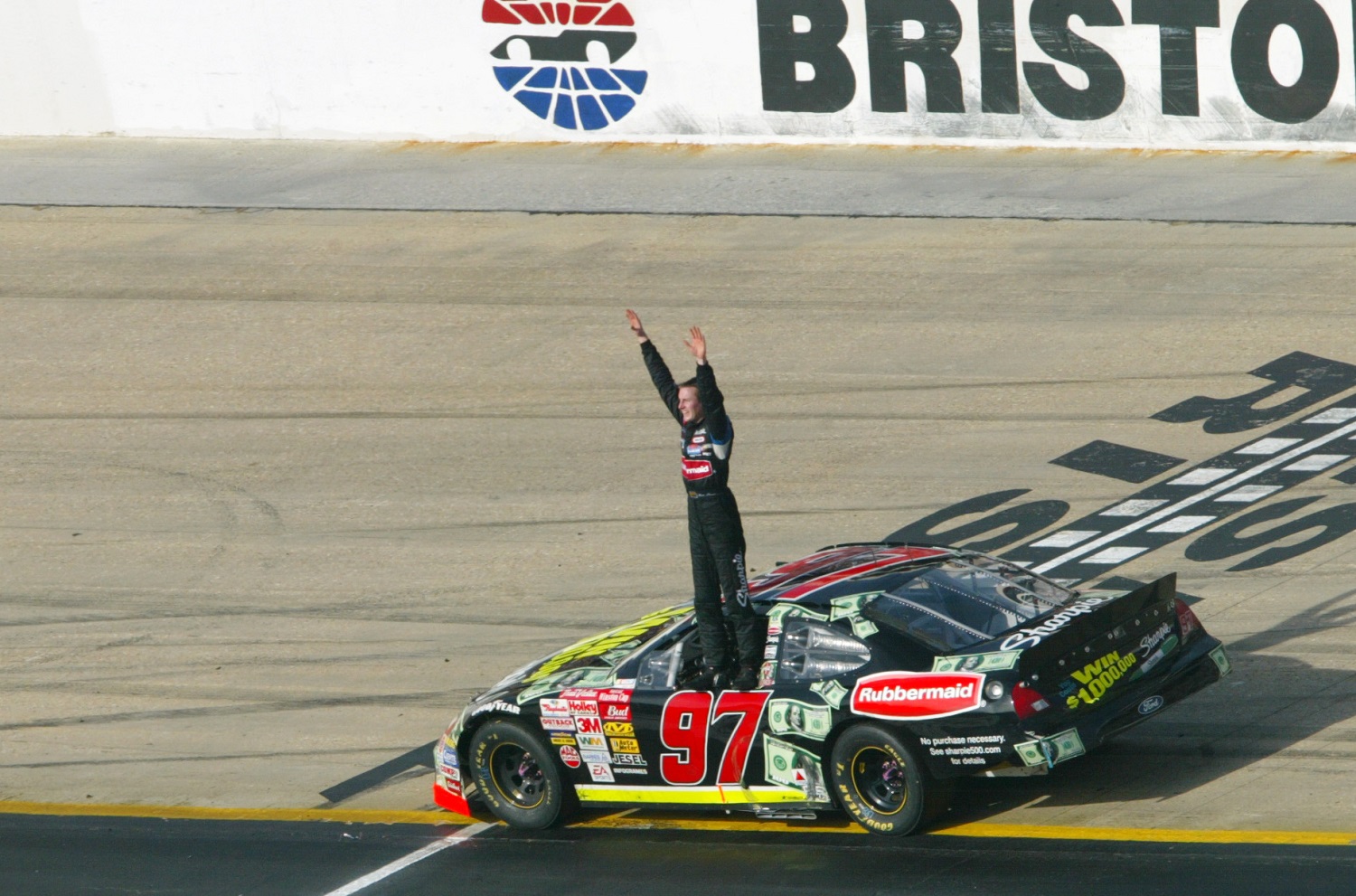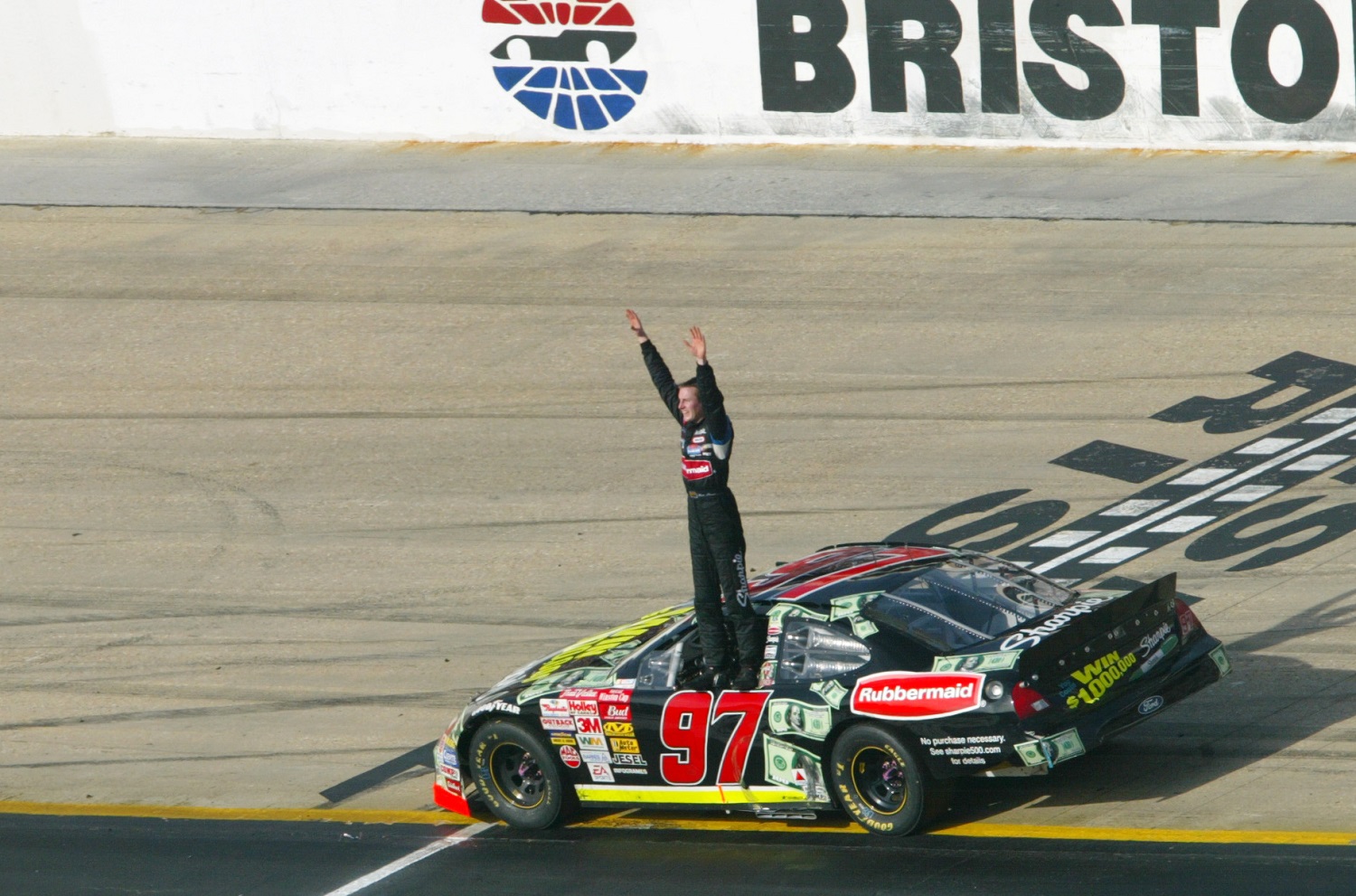 NASCAR has conducted 121 conventional races at Bristol Motor Speedway, but one race last spring captured more attention than most. Crews covered the half-mile track in dirt, and Joey Logano scored the most unconventional victory of the year.
The Cup Series returns to the Tennessee track Sunday for an Easter evening race, yet another non-traditional move. Moving onto dirt proved so popular last year that track officials announced during the race that they would replicate it in 2022.
"I had fun last year," Logano told NASCAR.com. "You just kind of have to go with it. There's still a lot of unknowns. We might know a little bit more than we did last year, but you have a whole new car now and there are areas I still want to be better at."
Three more victories there, and Logano will pull even with Kurt Busch at Bristol with six.
Kurt Busch got off to a rough start at Bristol
Thirty-seven drivers have won NASCAR Cup Series races at Bristol. Kurt Busch happens to be part of a subset of five whose first career victory came there, joining Dale Earnhardt (1979), Rusty Wallace (1986), Ernie Irvan (1990), and Elliott Sadler (2001).
Busch scored his breakthrough win in 2002 in his second full season and 48th race. He's been back for more since, running his Bristol victory total to six as he prepares to make his first appearance there with 23XI Racing.
"This track and I have gotten along well for many, many years," he told Autoweek.
It didn't start that way. Driving for Roush Racing in 2001, Busch crashed 118 laps into his Bristol debut in 2001 and finished 42nd. Later that season, he was running 10 laps down at the finish and came home 25th.
"I think I wrecked three times in that first race," he recalled. "We eventually ran out of radiators, so I couldn't go back out after the last wreck."
Kurt Busch's breakthrough felt like 'reaching the top of Mount Everest'
Kurt Busch won three of the final five races to end the 2002 season on a high note. The confidence-booster came early in the season at Bristol, where he won over Jimmy Spencer, Ricky Rudd, and Dale Earnhardt Jr. That makes this season the 20th anniversary.
"When fans ask about my wins, I tell them the 2002 spring Bristol race is my all-time favorite," Busch said. "It was like reaching the top of Mount Everest. You look around and you're the only one up there."
The winning became more regular from there, beyond the late-season wins at Martinsville, Atlanta, and Homestead-Miami.
Busch won four times in 2003 and three more the following year. Each of those big seasons began with wins at Bristol (he also won the summer race there), and Busch capped the 2004 season with the Cup Series championship.
He's since added Bristol wins in 2006 and '18.
Like Sportscasting on Facebook. Follow us on Twitter @sportscasting19.