Brett Favre Finds a New Way to Deal With His Aches and Pains
There's no more hiding for Brett Favre. The former Green Bay Packers quarterback, who played football with reckless abandon, isn't sneaking around anymore. At one point during his career, Favre admitted his addiction to pain pills and to taking 15 Vicodin pills a night to help ease the pain from his football injuries. These days, the aches and pains still linger, but he's found a new way to deal with them.
Brett Favre was the NFL's Ironman
When a young Brett Favre came in to replace an injured Don Majkowski back in September of 1992, nobody knew what was about to take place. Favre rallied the Green Bay Packers to a victory over the Cincinnati Bengals and that proved to be the beginning of the end for Majkowski. Favre started the following week to begin a streak of 297 consecutive starts, an NFL record.
While Favre was Green Bay's Mr. Durable, he was also more than effective. Favre went on to lead the Packers to a pair of Super Bowl appearances, including one title. Favre also was named the NFL's MVP three times. He spent 16 seasons with the Packers before moving on the play for the New York Jets and the Minnesota Vikings.
It was with the Vikings when his streak came to an end. Favre, at the age of 41, was unable to make a start on Dec. 10, 2010, against the New York Giants because of a sore shoulder. "Seems like I've been hurt a lot worse," Favre said in an ESPN article after the game. "I can't believe something like this hasn't happened before."
Favre's injuries led to an addiction to pain pills
Nobody played the game of football any harder than Brett Favre. He was as tough as they come as evidenced by his streak of 297 consecutive games. He played through pain, but that proved costly. His injuries led to him taking pain medicine, which led to an addiction to those pills.
"Right before we won the Super Bowl, kinda in that time frame, I hit rock bottom," Favre told Graham Bensinger in a 2016 interview. "Even though things around me seemed good, internally, I hit rock bottom. I was taking 15 (Vicodin) a night. Any expert will tell you that's not the way to wean yourself off. I just went cold turkey and I don't say that braggingly, but I know that was the worst month. I shook every night, cold sweats."
Favre was sneaking around to find pills which eventually led to multiple stints in rehab. The addiction almost cost him his family. Favre was a mess. "Football was a good place for me to escape," he told Bensinger. "It was kinda like talking to someone when I played football. It gave me a way to escape, but also feel like I was actually doing something."
Favre's new way to deal with pain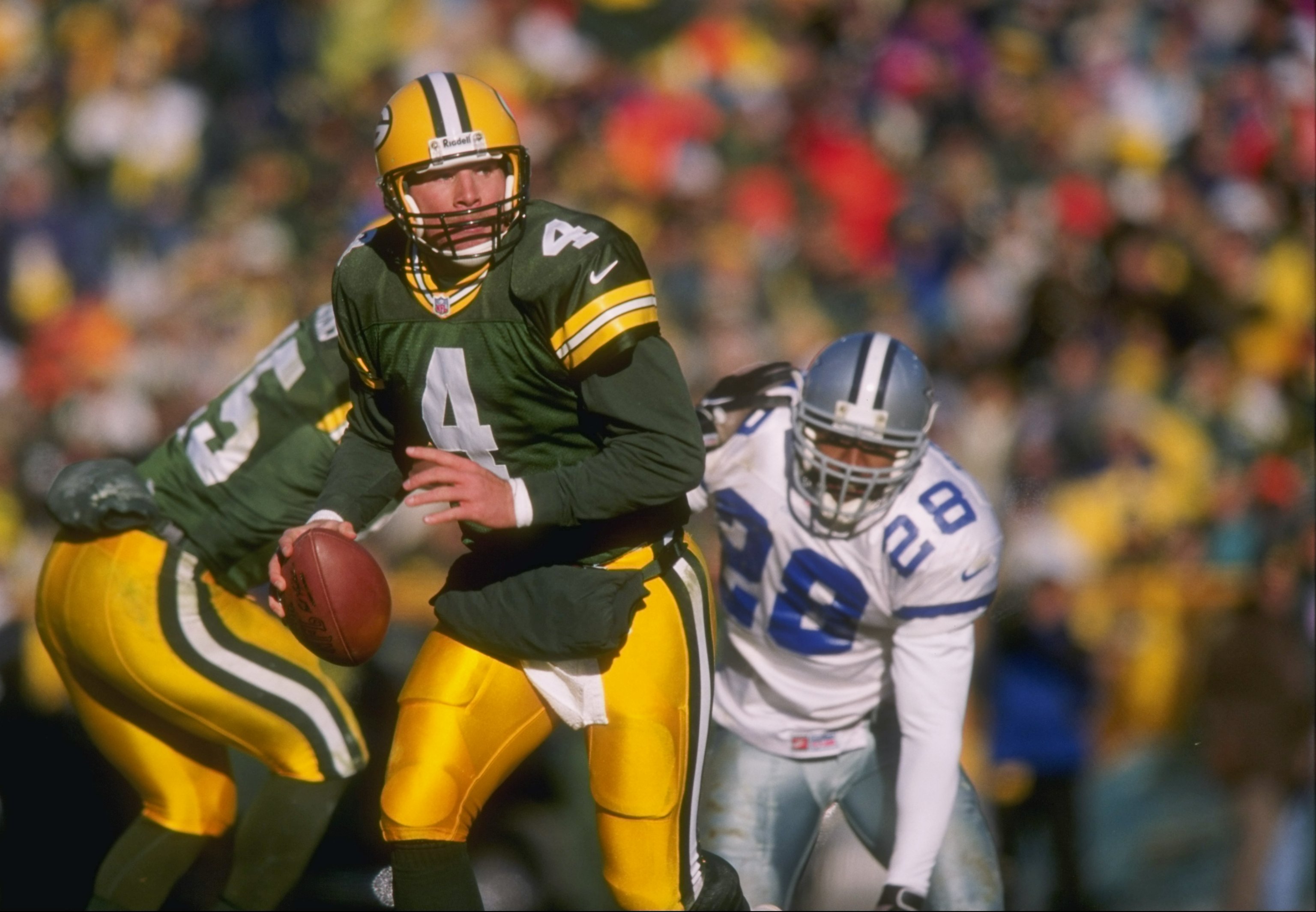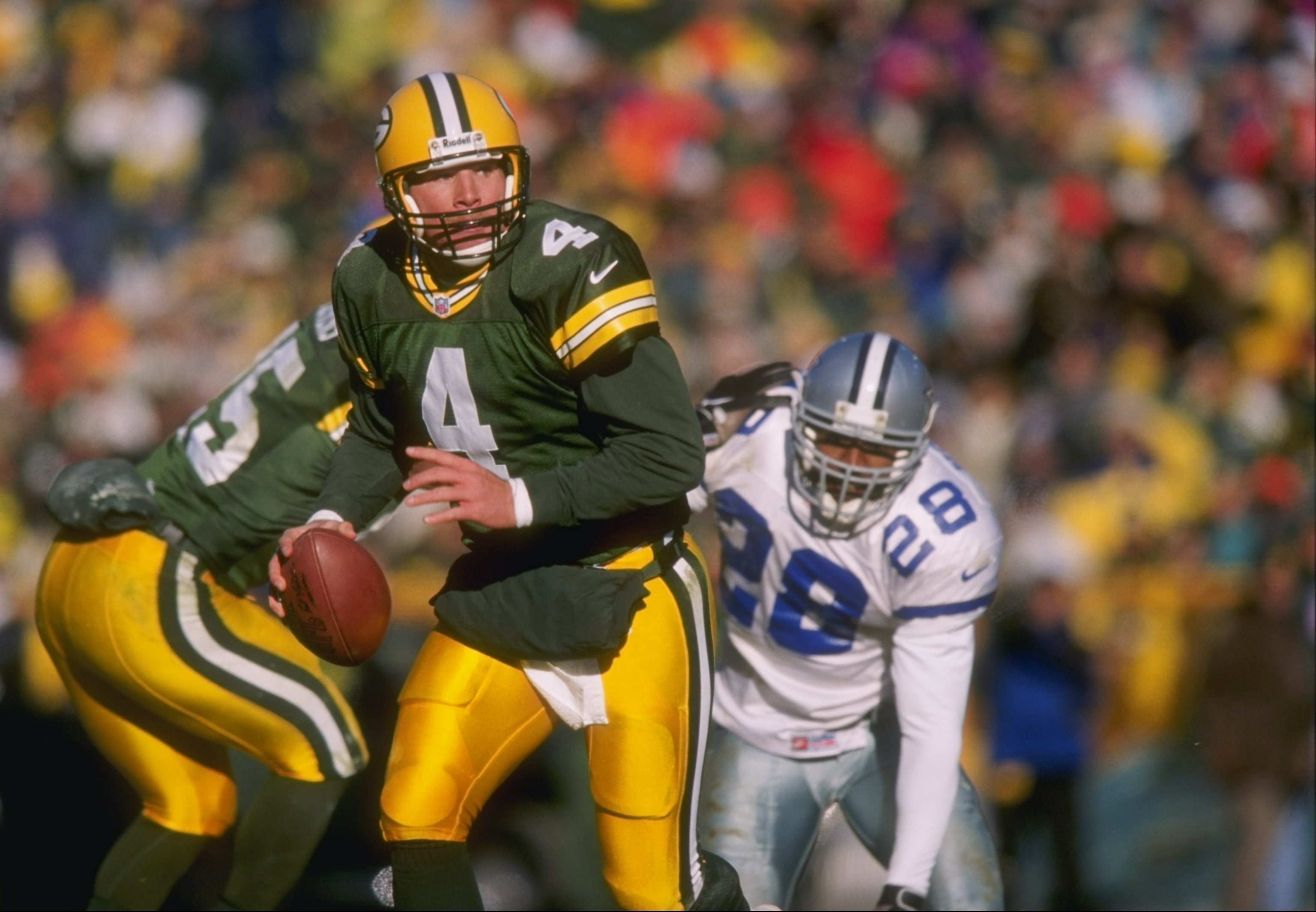 Playing 20 seasons in the NFL will take its toll on anyone. Playing with reckless abandon the way Brett Favre did makes it even tougher. The pain lingers and continues well after those playing days are gone. Favre has overcome turning to pain pills and has turned to CBD, an alternative method that contains cannabis, but doesn't contain THC and isn't habit-forming.
"I had a bad experience with pain meds and was addicted like no one else and I mean, I was about as hooked as you could get," Favre said to InsideHook. "I don't want to take anything I can get addicted to and I don't. When the product was presented to me, my first thought was, 'Well, I don't want to be involved in this.' So I tried the product. It works and it's non-THC, which is important. Some people probably could care less, but most probably are like me."
Favre said he doesn't need it every day, but he feels pretty good when he does use it. "There are some days I feel great. Other days, a shoulder may bother me or a calf, just general stuff. It sucks getting old, by the way," he said. "That's when I use it. It's not an everyday thing because I don't need it every day. If you've got a fractured vertebra, this roll-on pain cream is not going to work. But if you have tendinitis in your elbow that flares up from time to time, I absolutely would tell you to use it, and think without a shadow of a doubt it would work on it."