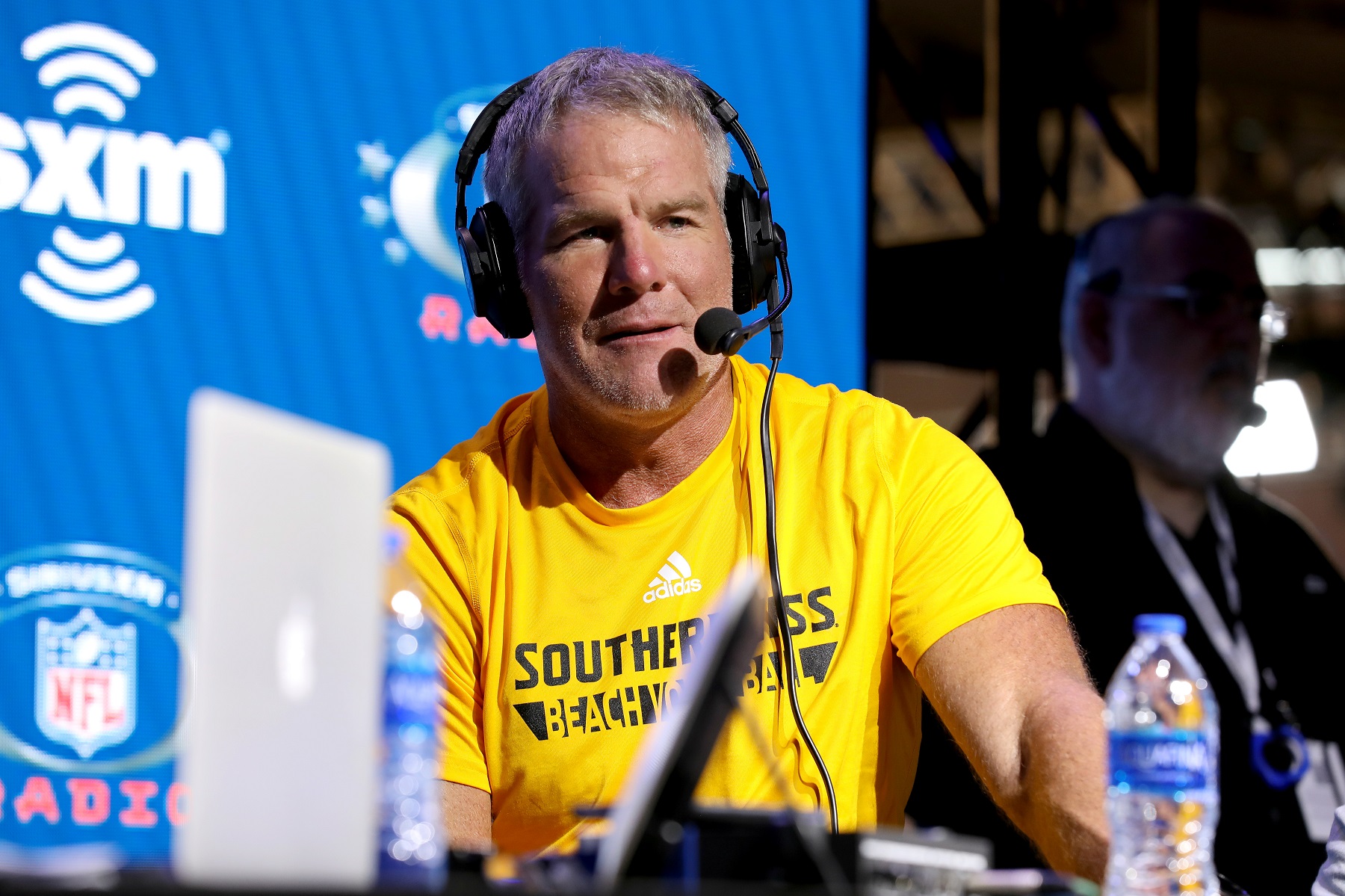 Brett Favre: 'I Never Thought I'd See the Cowboys Look This Bad'
Brett Favre can't believe how quickly the Dallas Cowboys have fallen from the ranks of NFL contenders.
Brett Favre played in the NFL from 1991 to 2010, during which time the quarterback saw the Dallas Cowboys win three Super Bowls but also post six losing seasons. Favre didn't hit either extreme as often, winning one Super Bowl and posting just two losing seasons as a starter.
What he's seeing now from one of the NFL's most fabled franchises has caught Favre off guard.
'I never thought I'd see the Cowboys look this bad,' Brett Favre says
The fact that the Dallas Cowboys are in second place in the NFC East, just a fraction of a game behind the Philadelphia Eagles, is of no consolation to football fans in the heart of Texas. The Cowboys are a complete mess in their first year under head coach Mike McCarthy.
The two developments that fans and observers like Hall of Fame quarterback Brett Favre point to first are the Week 5 ankle injury that ended quarterback Dak Prescott's season and the ineptitude of the defense under coordinator Mike Nolan.
In reality, the problems began in the offseason when the offensive line, which had been the NFL's best for several seasons, began to fall apart. It started before the draft when Pro Bowl center Travis Frederick, 29, retired due to complications from Guillain-Barré syndrome.
Since then, just about every lineman has been injured, and tackles Tyron Smith and La'el Collins are done for the season. If four-time first-team All-Pro guard Zack Martin (concussion) can't play in Week 7 against the Washington Football Team, then tackle Connor Williams will be their only season-opening lineman on the field.
The Cowboys are one or two ineffective Andy Dalton starts from total disintegration.
"I never thought I'd see the Cowboys look this bad. Just a couple of years ago, the last few years, actually, you could easily sense how close they were," Favre said in a SiriusXM NFL Radio interview, as reported by The Athletic. "But, boy, they have fallen big-time."
The Dallas Cowboys were so close to success
What's most frustrating to Dallas Cowboys fans is that the team appeared to be on the cusp of something big two years ago. A franchise that hasn't been to an NFC championship game since winning the Super Bowl after the 1995 season looked so close to establishing dominance.
They had stability at the top with head coach Jason Garrett, whose first full season in charge was in 2011, and the arrival of Dak Prescott in 2016 as a starting quarterback straight out of his first NFL training camp. Running back Ezekiel Elliott broke into the league the same year as Prescott, and Dallas acquired receiver Amari Cooper midway through 2018
When the Cowboys went 13-3, 9-7, and 10-6 in consecutive seasons, a championship seemed within reach. The optimism took a hit with an 8-8 record last season that ended up costing Garrett his job, but all the other pieces remained.
And now the Cowboys are in shambles, with the situation made worse by anonymous grumbling from within the locker room. Brett Favre, whose final two seasons with the Green Bay Packers were with Mike McCarthy as head coach, was only partially surprised by the lopsided Monday night loss to the Arizona Cardinals.
"I can't say that this year will get any better and I think losing Dak kind of was the icebreaker. I really thought that they would play better, not play better without Dak, but I thought they would play better than they did (Monday) night. … But when it rains, it pours, and that's not always the case, but a part of me is not surprised. The human element takes over and it just takes one bad play or a bad start or something, and then guys start bitching and moaning and complaining."

Brett Favre
Another Green Bay Packers quarterback chimes in
Aaron Rodgers was Mike McCarthy's starter with the Green Bay Packers from 2008-18, when the coach was fired. The relationship was known to be testy, but Rodgers will take McCarthy's side every time when it comes to anonymous Cowboys players chirping to the media about the coaching.
Rodgers believes that grumbling just six games into the season means players haven't given the transition to a new staff enough time.
"(He) knows how to steer those difficult situations," Rodgers said on when of his frequent appearances on the Pat McAfee Show, according to the Dallas Morning News. "But it doesn't matter who you are — whether it's somebody talking about a player or a coach — you never want those unnamed sources to come out. That anonymous stuff … that's some chicken s–t."
Like Sportscasting on Facebook. Follow us on Twitter @sportscasting19.