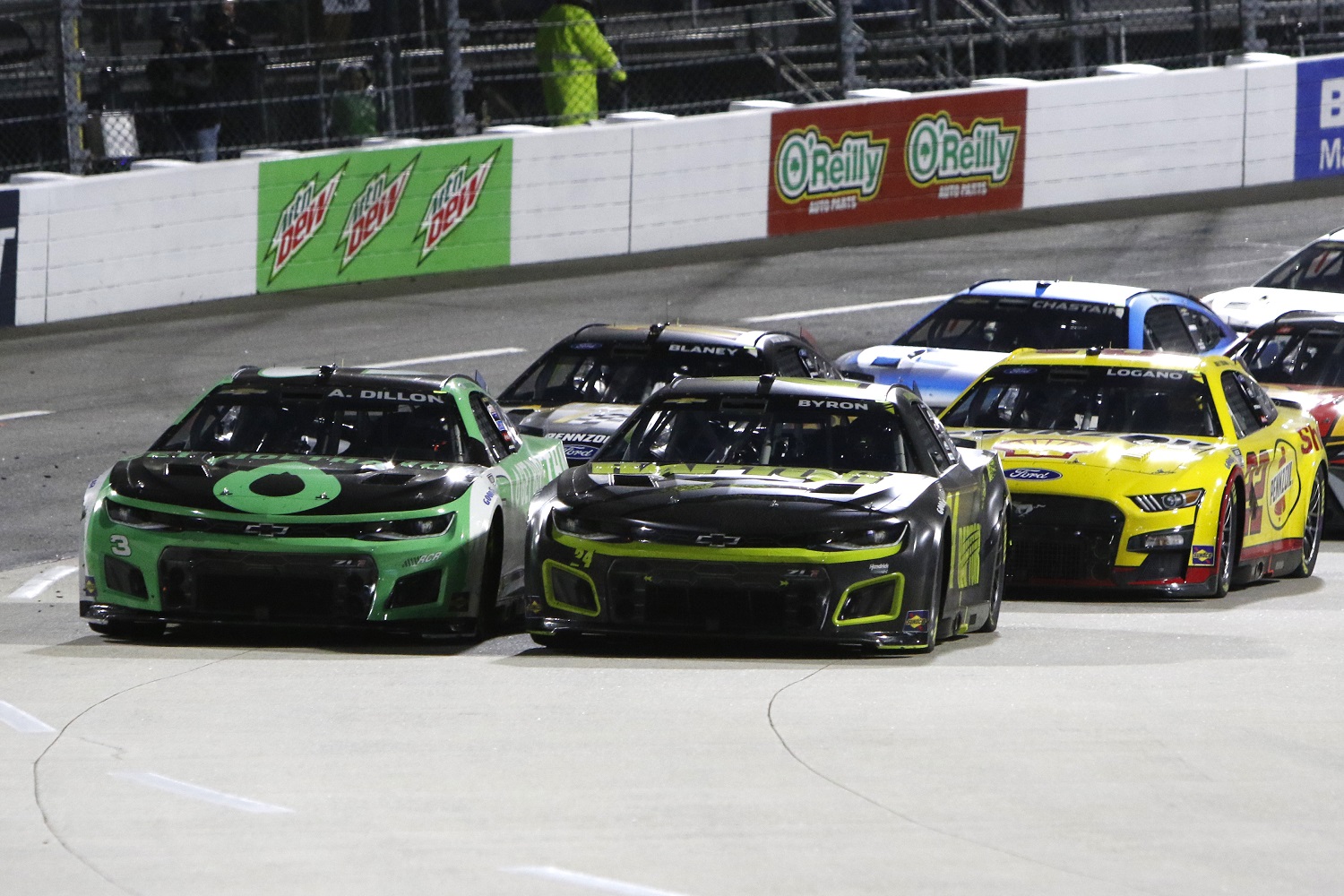 Bristol May Be as Awful as NASCAR's Night at Martinsville for an Unacceptable Reason
There was no on-track passing for the lead at Martinsville, making for an impossibly dull NASCAR short-track race.
There's no getting around the fact that Saturday night at Martinsville was NASCAR's version of the Baltimore Orioles: so awful that no one has bothered trying to slap lipstick on that pig.
Given that Richmond, another short track, was also a bit of a dud, NASCAR executives would be right to be a little bit worried about racing on the dirt on Bristol's half-mile track this weekend.
At least one credible observer suggests that being a little bit worried isn't worried enough. Bill Mares has an interesting insider's take on why Martinsville was so bad, and he thinks we might witness the same problem at Bristol.
NASCAR at Martinsville was a 400-lap no-passing zone
Jeff Gluck of The Athletic has posted a "Was it a good race?" poll weekly since 2016, and voters said Martinsville was a near-historic level of bad. Only 18.7% of more than 33,000 Twitter respondents rated the race won by William Byron as good. Only the 2016 Brickyard 400 and 2017 All-Star Race fared worse. And it was easily the worst showing of the 38 short-track races in the database.
The biggest gripe was the amount of green-flag passing for the lead in the Blue-Emu Maximum Pain Relief 400. There literally was none. Chase Elliott led the first 185 laps. William Byron led the final 83 laps. In between came five lead changes resulting from pit stops.
"I know, certainly, we want to put on a better product than that," Denny Hamlin said, according to NBC Sports.
Drivers pointed to how well the tires held up on a chilly night. Rubber with 40 laps on it showed little more deterioration than fresh sets of tires. Factor in the way the Next Gen cars have largely leveled the playing field (though the Hendrick cars were at the top of their game), and few drivers were gaining ground at any given time.
A NASCAR veteran cites an unacceptable problem at Martinsville
The other factor that contributed to a dull night in Virginia was the lack of cautions. The yellow flags came out just four times, and two of those were stage breaks.
A lack of cautions suggests a lack of on-track incidents, an improbability on a half-mile track with 36 starters. Yet, that's pretty much what happened at Martinsville. The only car that did not finish was B.J. McLeod's No. 78 Ford, sidelined with handling issues in the second stage.
Bill Mares, an interior and electrical specialist for the Go Fas Racing team, went on social media to pin some of the blame on an ongoing issue: Teams are dealing with a parts shortage while the NASCAR-approved manufacturers ramp up in the first season of the Next Gen car.
"Part of that is there is a serious shortage of body panels right now," he wrote on Twitter. "The teams simply can't afford to wreck their stuff this weekend, because they won't be able to replace it for next week's race. Partly how RFK got in trouble at Atlanta."
NASCAR assessed big penalties against Brad Keselowski and the Roush Fenway Keselowski Racing team for a non-conforming panel. NASCAR hasn't discussed specifics, but Keselowski suggested his team was merely trying to make the best of a bad situation by refurbishing a component for which they didn't have a replacement.
If Mares is right, then the situation is totally unacceptable.
Bristol may be as awful as Martinsville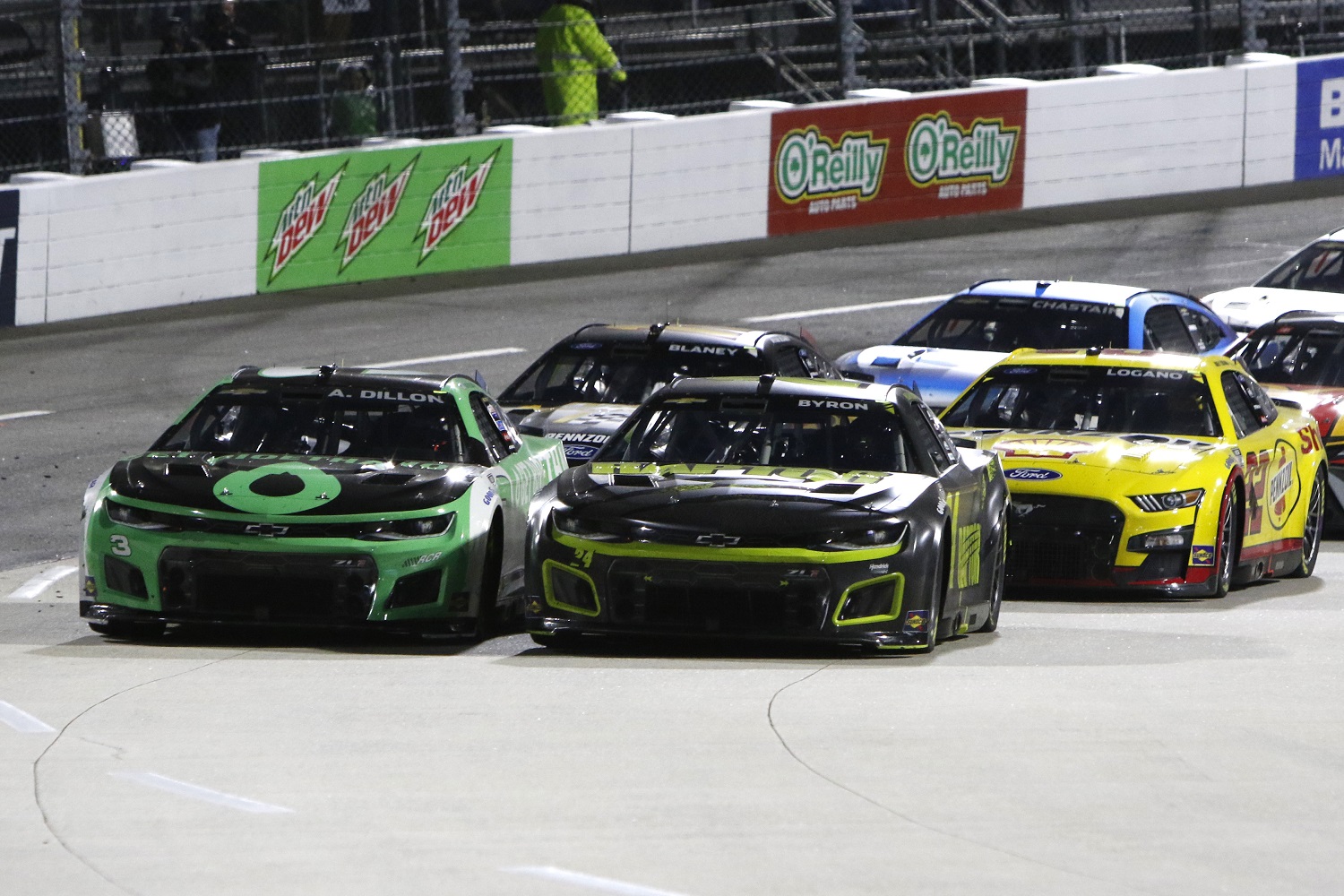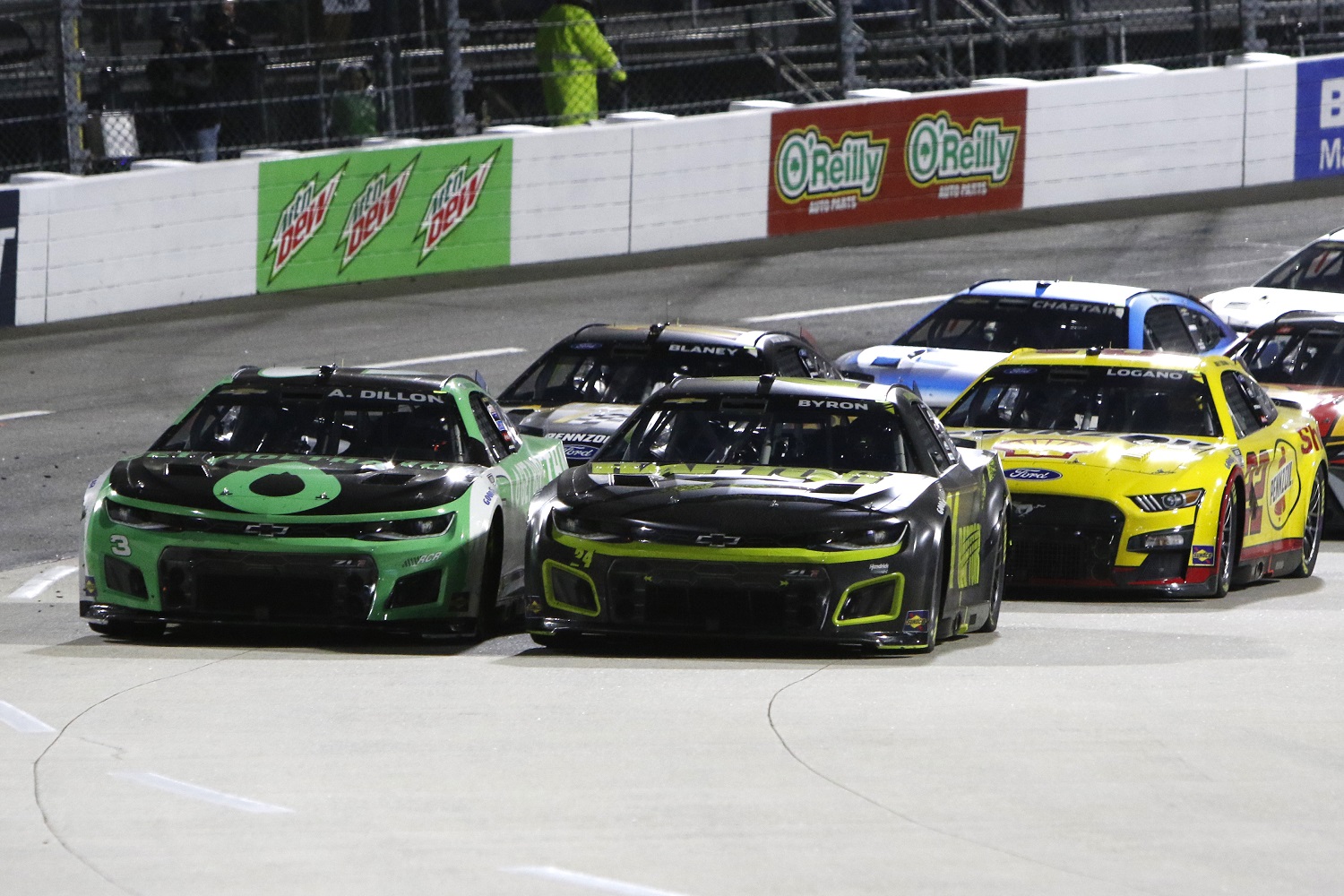 The NASCAR Cup Series resumes Sunday night with the second annual dirt race at Bristol Motor Speedway. Racing on dirt means the cars aren't going to have the same grip they had at Martinsville, but the other elements are there to suggest a potential boring race.
First, the average speed won't be much higher than the left lane of your local interstate. Second, if Bill Mares is right about concerns over a lack of parts, then that issue didn't get better in a week. There will be some paint swapped while taking the corners on the dirt, but drivers will continue to be judicious.
NASCAR needs to start thinking about how to make future visits to Richmond, Martinsville, and Bristol more exciting for those attending in person and watching on TV, and the parts issue plays into that, too.
"We can't go to the end of this season and say, 'Alright, let's address the racing at Martinsville, Phoenix and Richmond.' It is too late then. It is too late," Denny Hamlin told NBC Sports. "You can't get the parts. We have to be testing now, and I think probably what we could do or should do is get a couple of engineers or something from each team to collaborate on what do we think will make it better. " 
Hamlin said that sort of collaboration made a difference between two tests at Charlotte. NASCAR needs to put that sort of effort into rethinking short tracks before it's too late.
Like Sportscasting on Facebook. Follow us on Twitter @sportscasting19.