Brock Lesnar Is Deeply Secretive About His Family and Farm in Saskatchewan
Brock Lesnar has been one of the scariest men in both the WWE and the UFC for years now. While he plays up his persona for TV, he actually leads a very private personal life. Here's a look at Brock Lesnar's personal life and some of his many passions outside of fighting.
A recap of Brock Lesnar's career
Lesnar has always been a very athletic person. In high school, he played football, and in college, he was a NCAA Division I wrestler. Due to his size and wrestling experience, he was picked up by the WWE right out of college. 
In the WWE, he generally played the villain, as his size and strength made him an imposing threat for anyone to fight. However, after a few years, he quit the WWE, and he started pursuing an NFL career. The Minnesota Vikings signed him on for a few preseason games, but due to an injury, he never really got anywhere in the NFL. 
After that though, he started pursuing an MMA career. He made his debut in the UFC after just one pro fight, and he lost his UFC debut. Despite this, Lesnar's natural gifts, as well as his hard work, ultimately allowed him to win the heavyweight title by his fourth pro fight.
Lesnar defended his belt twice, but he then lost his belt to Cain Velasquez. After losing another fight, Lesnar retired from MMA. He'd make a comeback a few years later, but due to a positive drug test, he retired again afterward. 
Lesnar returned to the WWE on a part-time basis, and he made a few appearances every now and again. However, by late 2020, the WWE decided not to renew its contract with Lesnar, and currently, he's a free agent in the wrestling world.
Brock Lesnar was born in America, but lives in Canada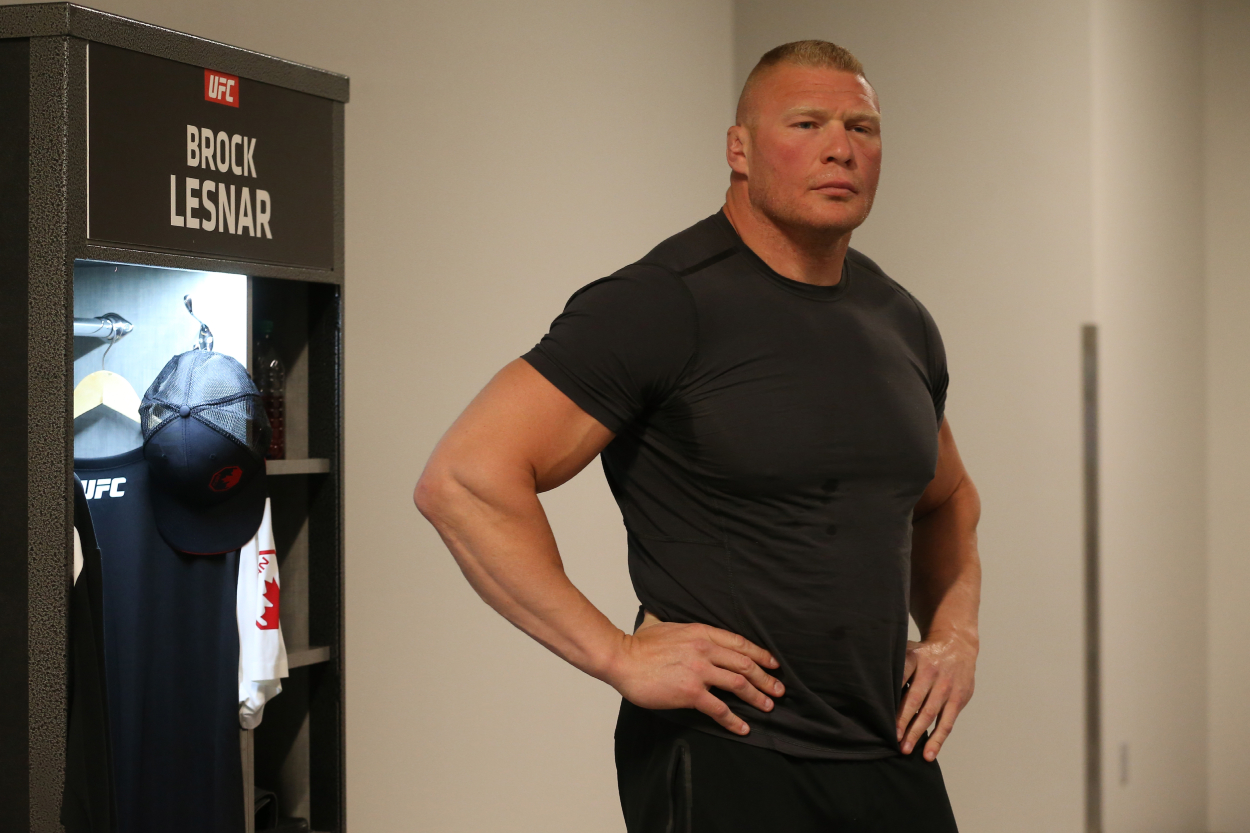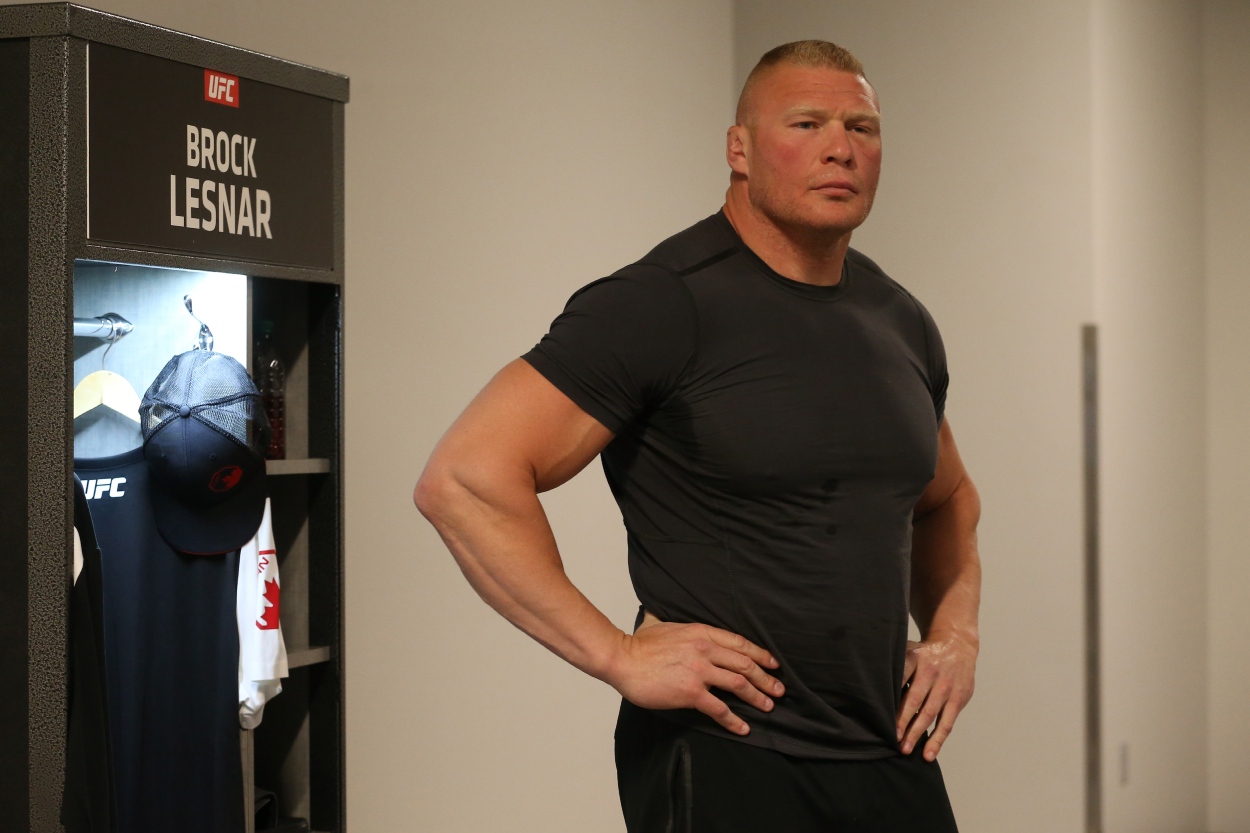 As The Star Phoenix wrote, Lesnar was born in South Dakota, and he lived in Minnesota for a time, but he now happily lives in Saskatchewan, which is a province in Western Canada.
Saskatchewan is a very rural place, and it's not that different from where Lesnar grew up in. But ever since moving to Saskatchewan, Lesnar has fallen in love with the place so much that he now officially represents it whenever he fights. 
Lesnar lives on a farm in Saskatchewan, and, according to The Star Phoenix, his brother also lives on a farm not that far from him. Lesnar loves all aspects of the farm life, from the hunting, to the tractors, to the quiet evenings.
Lesnar said, according to The Star Phoenix, "I grew up on a farm. I love the country. I like the wildlife. I like everything that Saskatchewan has to offer."
Keeping quiet about his personal life
As Sportskeeda wrote, Lesnar generally avoids the celebrity life. He said, "I just don't put myself out there to the fans and prostitute my private life to everybody." Instead, Lesnar prefers the company of his family and the quietness of his farm in Saskatchewan. 
That said, Lesnar's private life, outside of his hobbies, is more secretive. Lesnar is currently married to Sable, who also wrestled in the WWE. She gave birth to two of his sons, Turk and Duke.
Lesnar is also the father to the twins Mya and Luke, and they were both born from one of Lesnar's other relationships. Additionally, Lesnar is the step-father to Sable's daughter from her first marriage, Mariah. 
On top of that, some of his children are athletic too. For example, Mya was a state champ in Minnesota, and she was also the sixth-best shot-putter in the entire country. She's currently attending ASU.