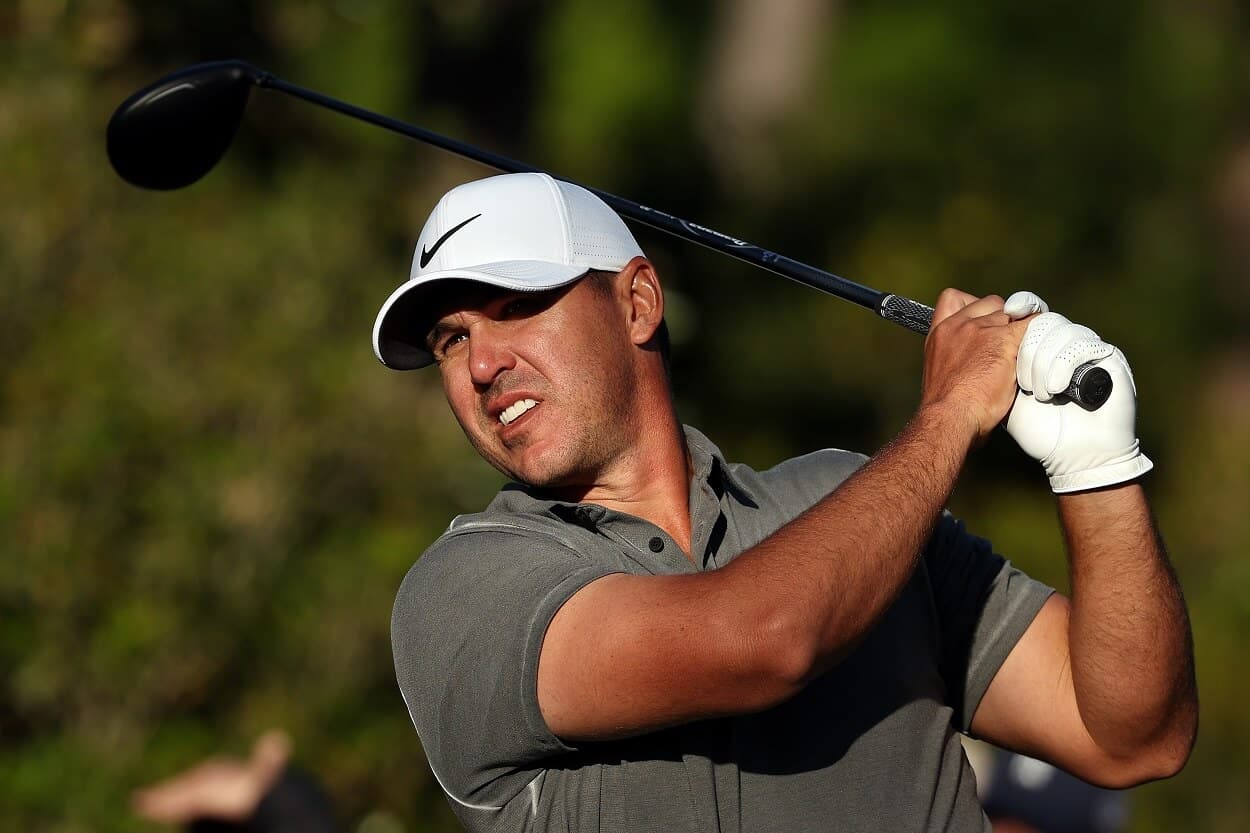 Brooks Koepka Joined LIV Golf Boss Greg Norman on the Wrong Side of Golf History With His Masters Meltdown
Brooks Koepka joined Greg Norman on the wrong side of major championship history in blowing his lead at the Masters.
Through the first 36 holes of this year's Masters, Brooks Koepka seemed well on his way to winning the fifth major championship of his career.
Following an opening-round 65 on Thursday, Koepka was one of those fortunate enough to have an early tee time on Friday and completed his second 18 ahead of the inclement weather that caused multiple suspensions during the second and third rounds. And the two-time LIV Golf winner certainly took advantage of the weather he was given, firing a 5-under 67 to get to 12-under for the week.
Once the second round was finally complete on Saturday, Koepka held a two-shot lead on Jon Rahm, a lead he increased to four through six holes of the third round before play was stopped.
But then came Sunday. While Koepka struggled a bit to close out his third round, so did Rahm. Both ended up shooting a 1-over 73, which meant Brooks still took a two-shot lead into the final 18 holes.
But as Rahm made adjustments en route to a 3-under 69 and a green jacket, Koepka didn't and shot a 3-over 75, the worst score of any player in the top 12 on the leaderboard, finishing four shots back in a tie for second with Phil Mickelson.
Unfortunately for Brooks Koepka, instead of joining the five-time major winners club, he joined another club that includes only LIV Golf CEO Greg Norman.
Brooks Koepka joined Greg Norman on the wrong side of golf history at the Masters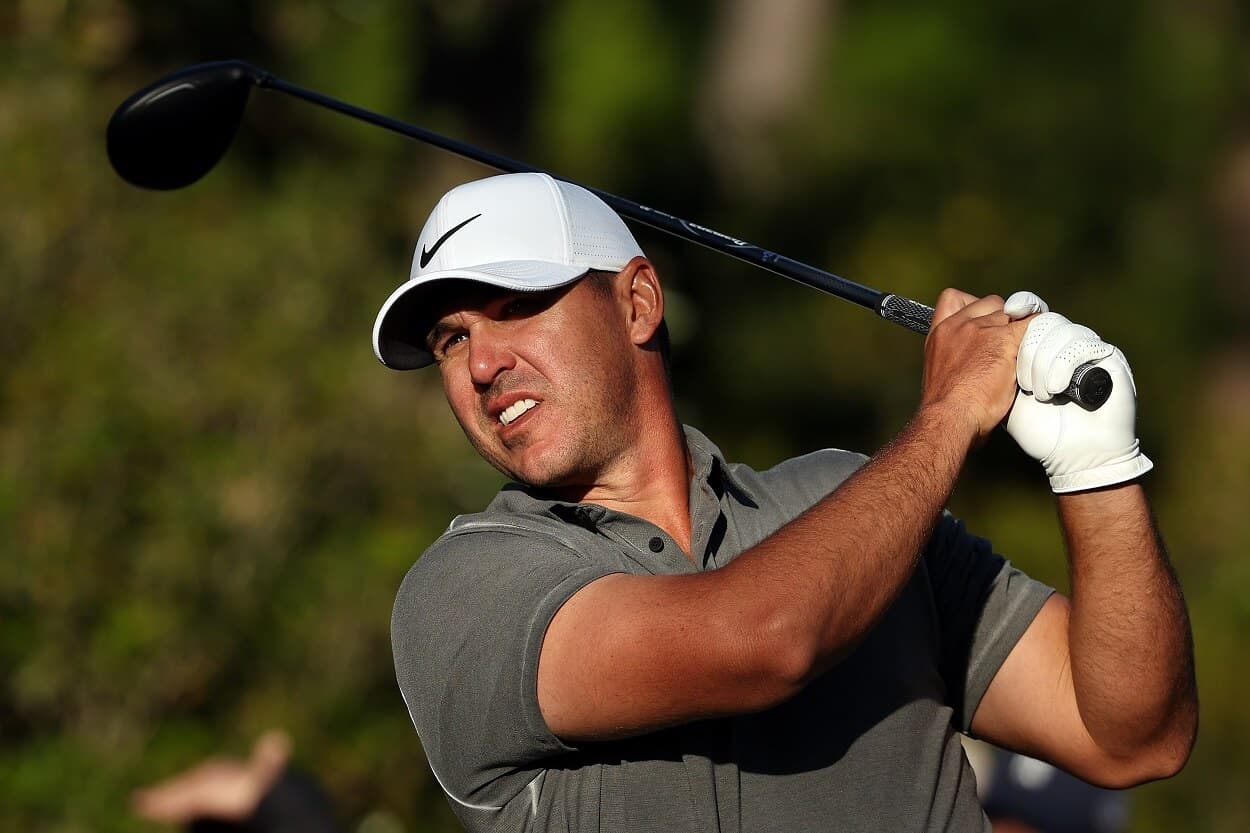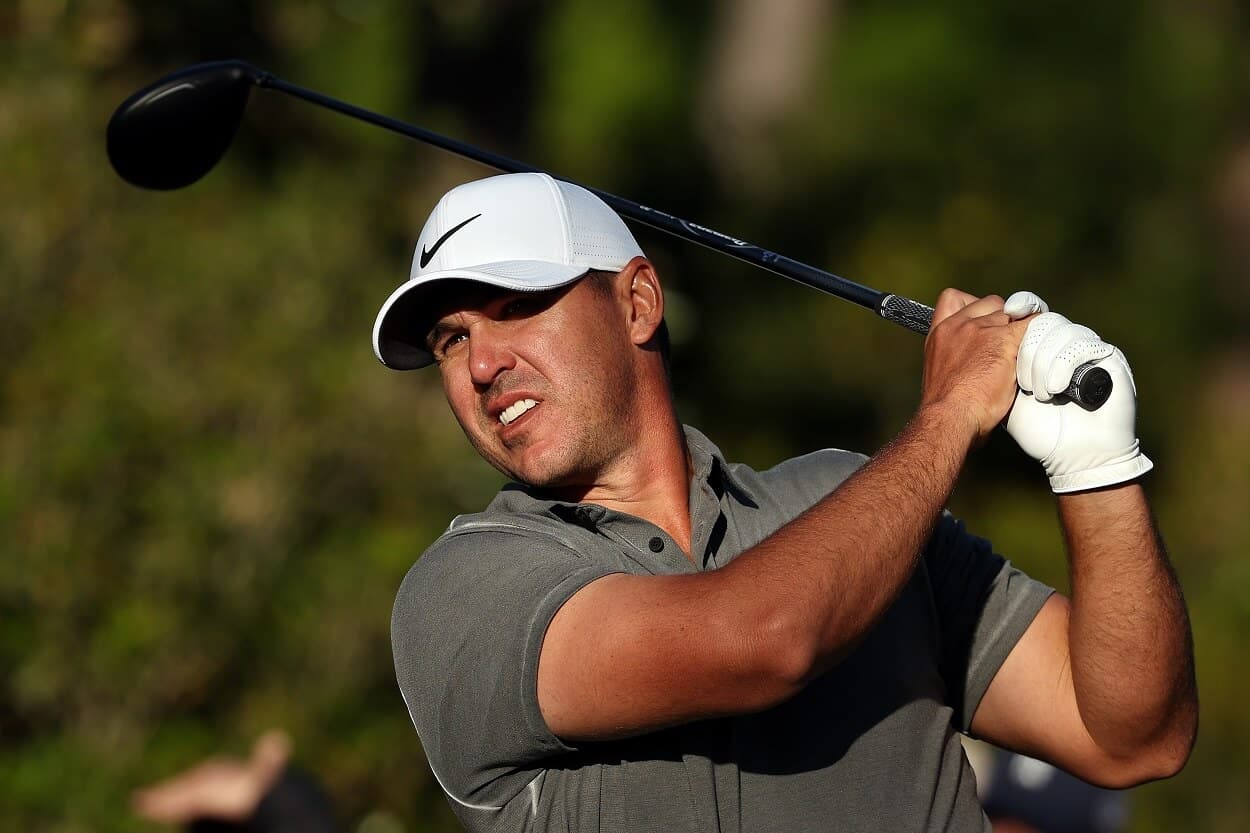 So here's the deal.
In the long and storied history of men's major championship golf, Brooks Koepka was just the 12th player ever to be 12-under or better through 36 holes. And of the 11 players who'd done so previously, nine went on to win the tournament. As I'm sure you've gathered by now, the only one that didn't was Greg Norman. Yes, he accounts for both failures.
The first time it happened was at the 1990 edition of The Open Championship at St. Andrews. Through 36 holes, Norman was tied with Nick Faldo at 12-under. But while Faldo shot 67 in the third round, Norman shot 76 and fell out of contention. He shot 69 in the final round but ultimately finished seven shots back in a tie for sixth.
And then, of course, there was the 1996 Masters. After tying the course record with a 63 in the opening round, Norman shot 69 in the second round to get to 12-under. He led by six after 54 holes but famously collapsed on Sunday with a 6-over 78 and finished in second, five shots back of — yep, Nick Faldo.
So while Koepka certainly didn't have nearly as big a meltdown as Norman did at Augusta, he's still now linked with "The Shark" on the wrong side of golf history.