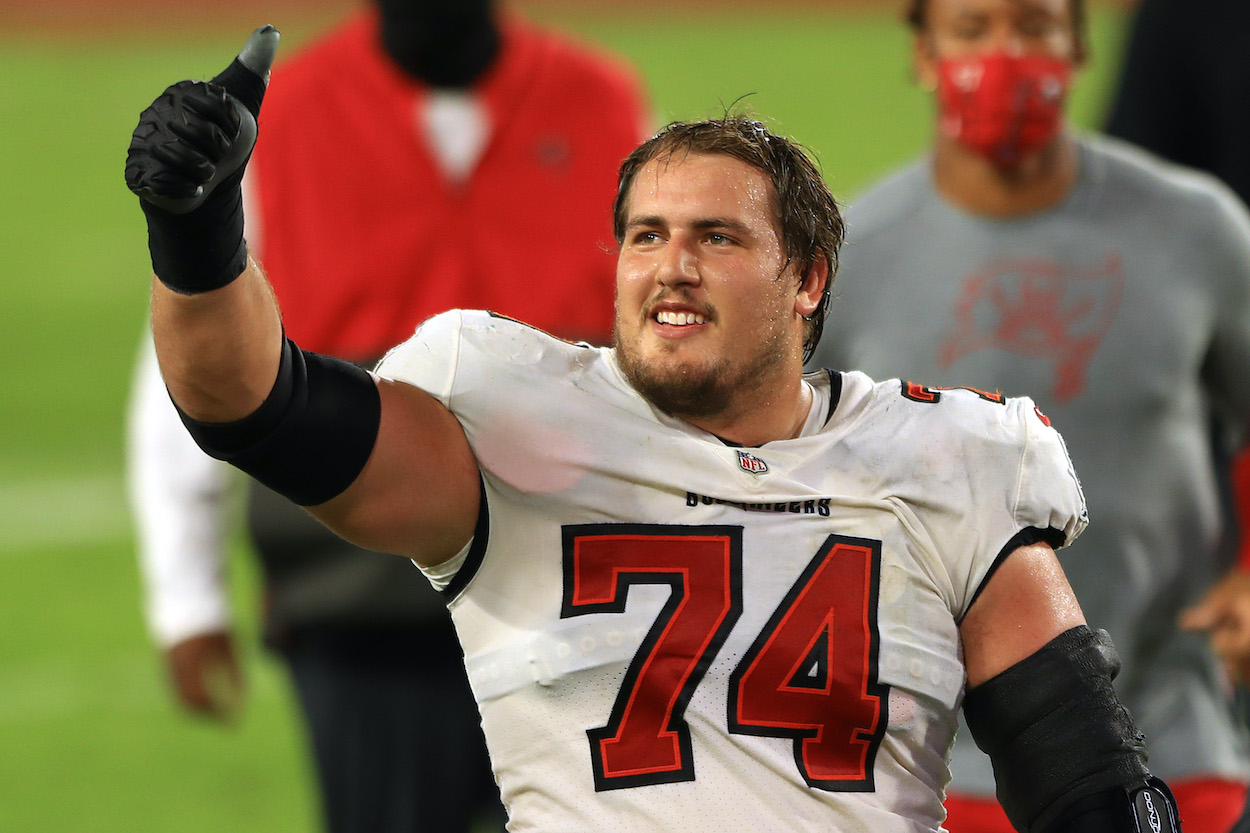 Bruce Arians and the Buccaneers Suffer Another Shocking Retirement Blow
Bruce Arians' Tampa Bay Buccaneers will look significantly different last year after the stunning retirement of guard Ali Marpet.
The Tampa Bay Buccaneers and head coach Bruce Arians are less than 13 months removed from lifting the Lombardi Trophy. However, all-time great quarterback Tom Brady's retirement has seismically changed the franchise's direction, and now, another key offensive player, guard Ali Marpet, has decided to follow suit.
The fascinating Pro Bowl offensive lineman is walking away from football at just 28-years-old, and now, the Buccaneers' future is even more uncertain than it was just a few days ago.
Offensive lineman Ali Marpet shockingly retired at 28
On Sunday, February 27, Tampa Bay Buccaneers guard Ali Marpet shockingly posted on Instagram that, at just 28 years old, he's retiring from the NFL.
"After seven formidable years with the Tampa Bay Buccaneers, I've come to the decision to retire from the game that has given me so much," Marpet wrote. "This organization and the people surrounding it have helped not only fulfill a dream but also helped build me into the person I am today."
Marpet played seven NFL seasons, all for the team that drafted him, the Tampa Bay Buccaneers. During his first five seasons, his teams went a combined 32-48. In 2020, Tom Brady showed up and changed the franchise's — and Marpet's — fortunes.
In the last two seasons, Bruce Arian's Buccaneers have a 24-9 record along with five postseason wins and a Super Bowl trophy.
The 6-foot-4, 307-pound guard was a massive part of the Bucs' success. He started 29 of 33 regular-season games the last two years and all six postseason contests. Marpet helped pave the way for Leonard Fournette and Ronald Jones II to rush for a combined 1,200-plus yards in each of the last two seasons. He also protected Brady while the QB threw for 4,633 yards in 2020 and 5,316 yards in 2021.
The Westchester County (NY) native finally received recognition for contributions in 2021, making his first Pro Bowl team. Marpet made $37.4 million in his career, but by retiring with two years left on a five-year $54.1 million contract extension he signed in 2018, the guard is walking away from $29.6 million.
All this is surprising, but what makes it even more astonishing is how Marpet got here.
Marpet is one of the biggest small-school success stories in NFL history
Ali Marpet grew up about 15 miles north of New York City in a small Westchester County village called Hastings-on-Hudson, per Buccaneers.com. He played football for the Hastings High Yellow Jackets.
"My high school was pretty small," Marpet told Peter King in a 2015 Sports Illustrated interview. "It was always my dream to play at Alabama, but that wasn't even remotely a possibility for me."
Far away from Mobile, Marpet ended up at the tiny Division III Hobart College in Geneva, New York. There, his physical dominance, football IQ, and off-the-charts athleticism for a big man got him the first DIII invite to the NFL Draft Combine in 25 years.
At the combine, Marpet delighted scouts and crushed his OL competition. He put up 30 bench press reps and ran a 4.98 40-yard dash at 310-pounds. That Tampa Bay Buccaneers took the interior lineman in the second round of the 2015 NFL Draft (No. 61 overall).
He was the first Hobart Statesman ever drafted and the first to play pro football since HB Fred King played one season for the Brooklyn Dodgers in 1937.
With such a unique backstory, maybe it shouldn't be surprising that Marpet made a decision to end his career in his prime that most NFL players wouldn't make.
What's next for Bruce Arians and the Tampa Bay Buccaneers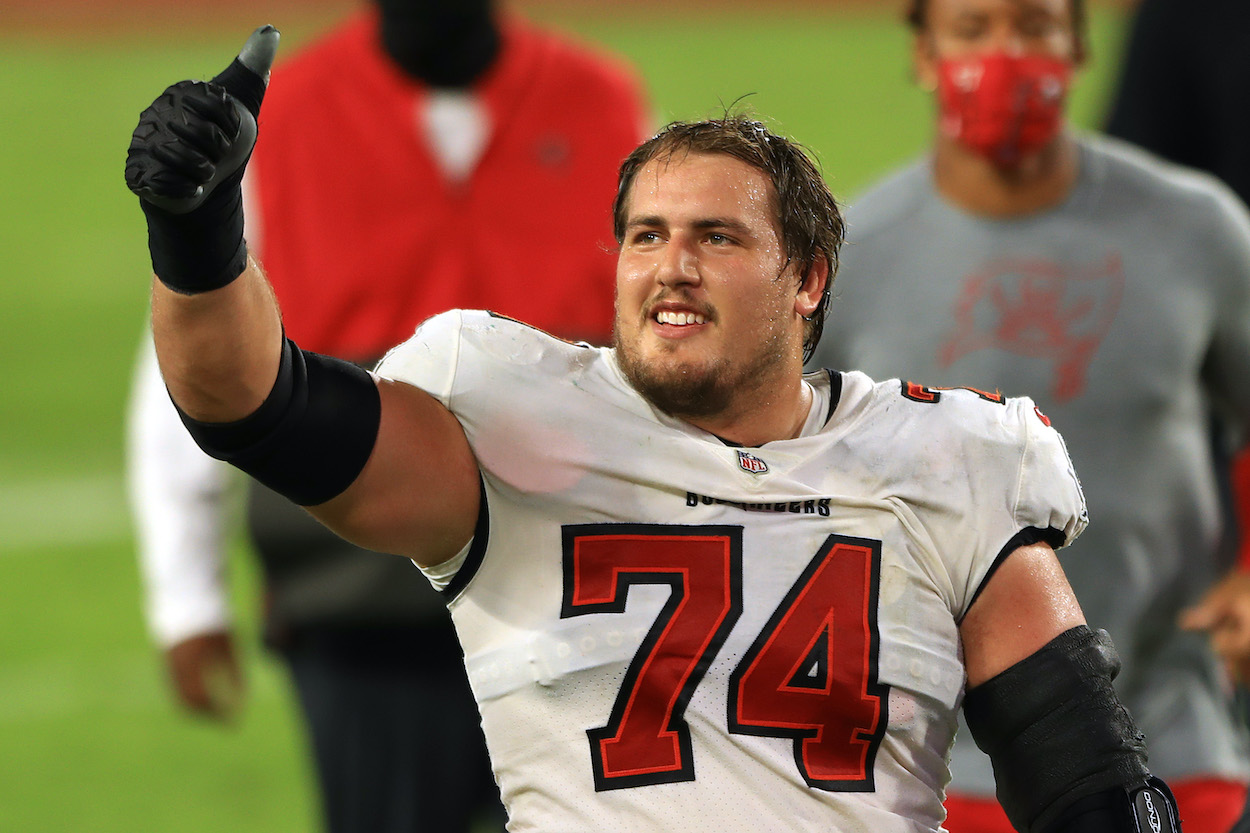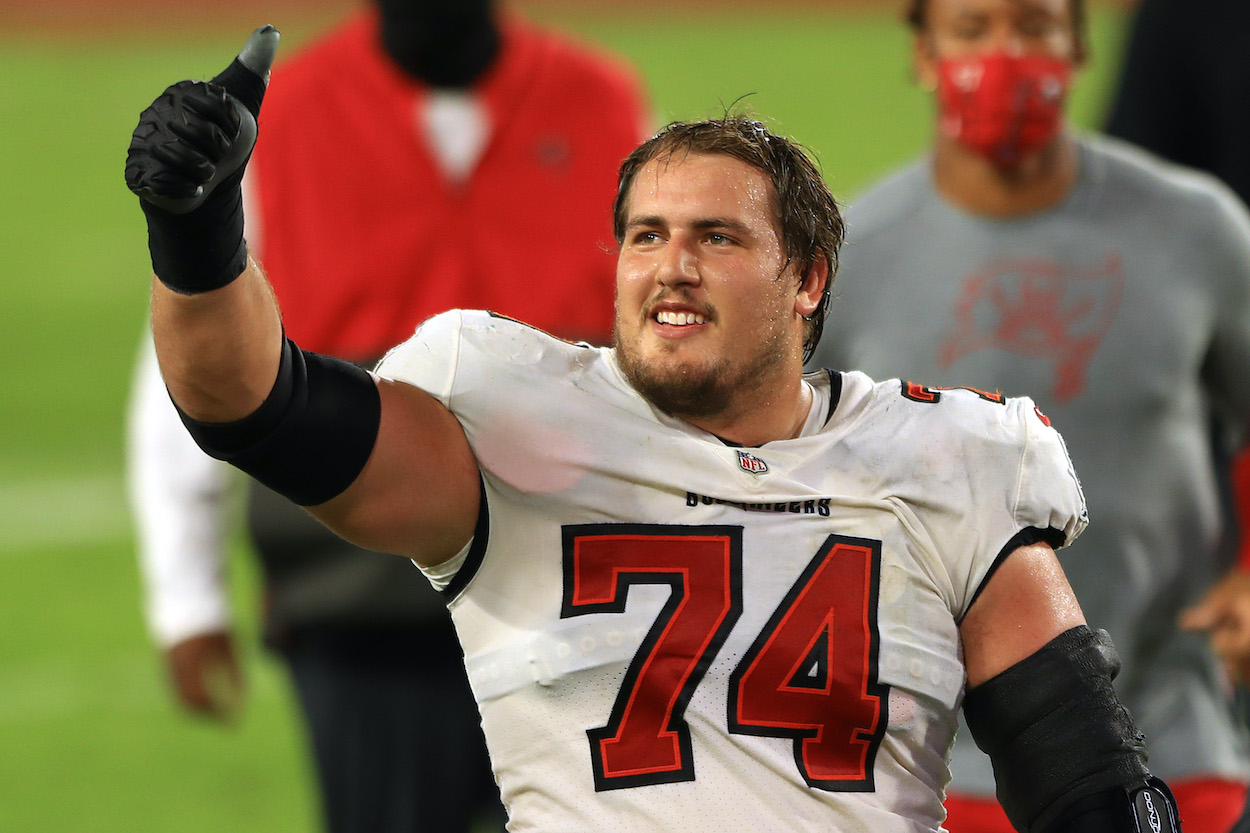 First Tom Brady retired, then Ali Marpet. Now the Tampa Bay Buccaneers face a football future that is growing more uncertain by the day.
Marpet's retirement does create more cap space for the team on top of their already-free $21 million. That's important of the Buccaneers hope to bring back their glut of star free agents. Some big-name players like Mike Evans, Lavonte David, and Devin White are still locked-up for next season.
However, the organization's 2022 free agents include WR Chris Godwin, DE Jason Pierre-Paul, DT Ndamukong Suh, C Ryan Jensen, TE Rob Gronkowski, and RBs Leonard Fournette, Ronald Jones II, and Giovani Bernard.
Even with the additional space cleared by Brady and Marpet leaving, it's hard to see the Buccaneers re-signing all these boldfaced names, especially with such an uncertain quarterback situation.
Currently, the only active QB on the roster is 2022 second-round pick Kyle Trask out of Florida. The young signal-caller has never taken an in-season NFL snap.
For general manager Jason Licht, head coach Bruce Arians, and returning offensive coordinator Byron Leftwich, finding a new signal-caller is job one. After that, the franchise can turn its attention to replacing Marpet, re-signing the free agents, and bringing in new talent.
If all those things don't go right this offseason, the Buccaneer could be in for a tough 2022 and beyond. That reality might have been in the back of Marpet's mind when he decided to walk away.
All stats courtesy of Pro Football Reference and contract figures courtesy of Spotrac