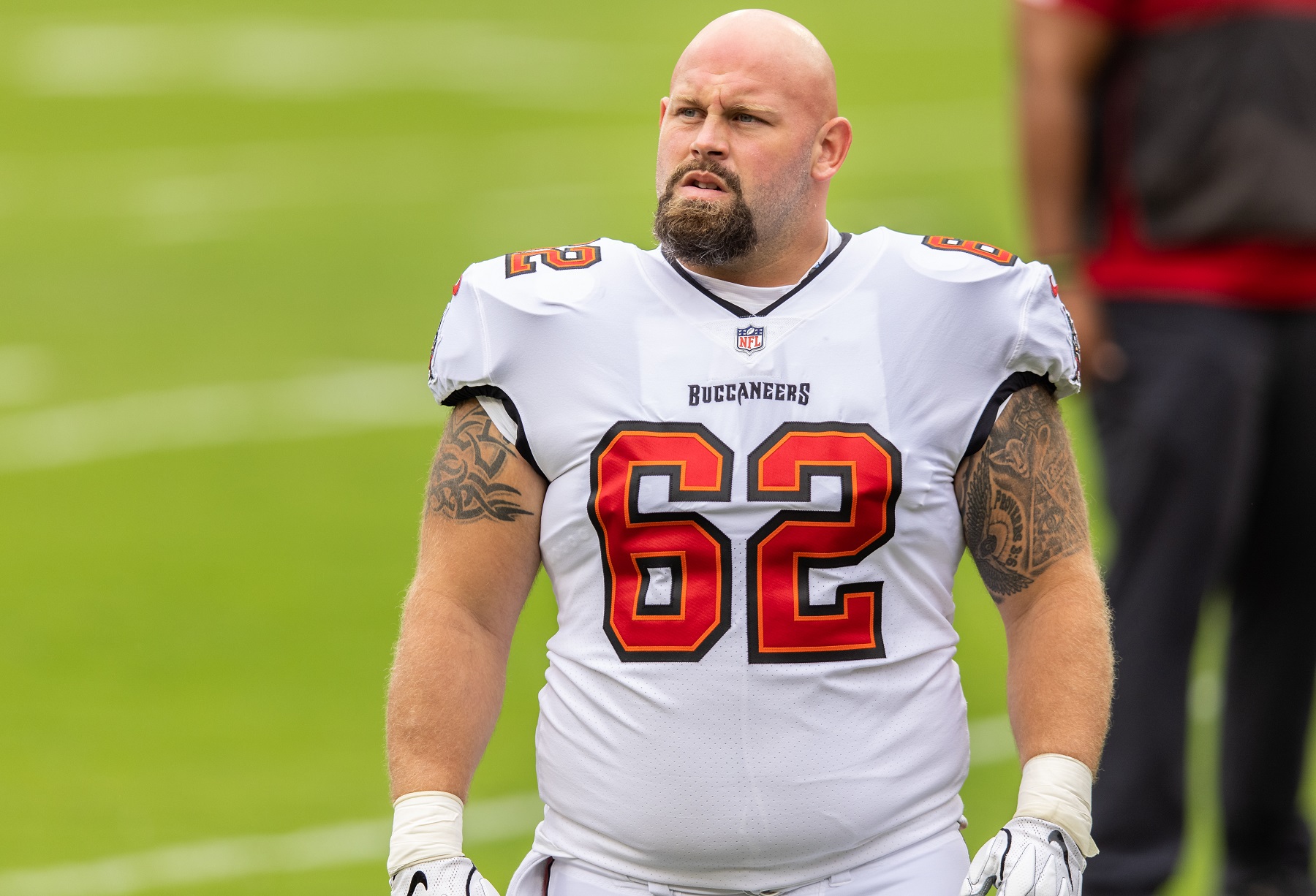 Bruce Arians Has Lost a Trusted Player He Never Gave up On
A.Q. Shipley has long been a favorite of Tampa Bay Buccaneers coach Bruce Arians, but his career is over following a neck injury.
Tom Brady is the guy that football fans point to as a late-round draft pick with talent that one organization saw and everyone else missed. Brady spent 20 seasons with Bill Belichick and plays now for Tampa Bay Buccaneers coach Bruce Arians, whose faith in another longshot paid off multiple times. Regrettably, the on-field career of A.Q. Shipley has reached the end of the line.
It's better to be drafted late than not at all
Tom Brady famously lasted until the 199th pick of the 2000 NFL draft. He was the seventh of 12 quarterbacks drafted that year, remaining on the board after Giovanni Carmazzi (San Francisco 49ers), Tee Martin (Pittsburgh Steelers), and Spergon Wynn (Cleveland Browns) had already been selected.
All that Brady has done in his pro career is throw for 566 touchdowns and win six Super Bowls. He'll be enshrined in the Pro Football Hall of Fame in his first year of eligibility.
One of the guys protecting Brady in his first season with the Tampa Bay Buccaneers has been center A.Q. Shipley, a veteran out of Penn State, where he bounced back and forth between the offensive and defensive lines before making the preseason watch lists for the Outland and Lombardi trophies. At season's end, he earned the Rimington Trophy as the country's best college center.
His selection as an All-American wasn't enough to interest most NFL teams, and Shipley lasted until midway through the seventh round – the 226th pick – in the 2009 draft, where the Steelers took a shot on him.
The Steelers had the right idea but just didn't stick with it long enough because Julian Edelman is the only seventh-rounder from that draft to have played more games on offense than Shipley.
A long climb to the starting lineup for A.Q. Shipley
Being drafted meant the start of A.Q. Shipley's pro career, but it didn't get him onto the field. He signed his rookie contract with the Steelers, where future NFL head coach Bruce Arians coached wide receivers, and was moved to the practice squad before the 2009 season. The following year was spent on the Philadelphia Eagles' practice squad, only to be cut on the eve of the 2011 season.
Shipley finally played his way onto the field in 2012 with the Indianapolis Colts, where Arians had been hired as offensive coordinator. He appeared in 14 games and made five starts. With depth at the position, however, the Colts traded Shipley to the Baltimore Ravens in May 2013.
Shipley made nine starts for the Ravens only to be waived late in training camp in 2014. With starter Khaled Holmes injured during the preseason, the Colts brought Shipley back. He made five starts but lost his spot in the lineup midway through the season.
By that time, Arians had impressed as an interim head coach with the Colts and was hired as head coach of the Arizona Cardinals before the 2013 season. With Shipley now a free agent, Arians brought him in on a modest two-year contract in 2015 that would eventually establish the veteran out of Penn State as a full-time starter.
A.Q. Shipley's career appears to be over
A.Q. Shipley started 48 games for the Arizona Cardinals from 2016-19, missing all of 2018 with a torn ACL. When the Cardinals decided not to re-sign him this past offseason, Shipley reunited with Bruce Arians one more time, this time with the Tampa Bay Buccaneers.
Shipley appeared in five games this fall and had been the starting center the past two weeks in place of Ryan Jensen, who moved over to fill in for injured left guard Ali Marpet. However, Shipley left the Nov. 23 loss to the Los Angeles Rams with a neck injury that was originally believed to be a stinger.
Further testing uncovered a more substantial injury, however. Arians did not share details but said late last week that the injury turned out to be career-ending.
"I feel bad because I love A.Q.," Arians said, according to ESPN. "He's one of my favorite players of all time and was playing good for us. But I think it was a previous injury that might have just got aggravated in his neck."
The professional relationship between Shipley and Arians isn't over yet.
"He aspires to be a coach," Arians said. "And I think he's gonna be a great one, so we'll get him started to make sure he likes this life."
Like Sportscasting on Facebook. Follow us on Twitter @sportscasting19.