Bubba Wallace Opens Up and Addresses Challenges of Dealing With His Mental Illness on Daily Basis
In the last year, Bubba Wallace has risen from relative anonymity on the NASCAR Cup Series scene to one of the sport's most high-profile drivers. This season the 27-year-old driver has had to manage his meteoric rise in celebrity all while trying to drive for the newly formed 23XI Racing Team, co-owned by NBA Hall of Famer Michael Jordan and Denny Hamlin. 
Wallace's popularity, as it does for any celebrity, comes with a downside. Every word is parsed. Every move scrutinized. For someone coping with a mental illness like depression, all of it adds more weight to an already challenging set of circumstances. Wallace recently addressed what it's like dealing with it on a daily basis and how it affects his racing mindset.
Bubba Wallace rejects Fox interview on live television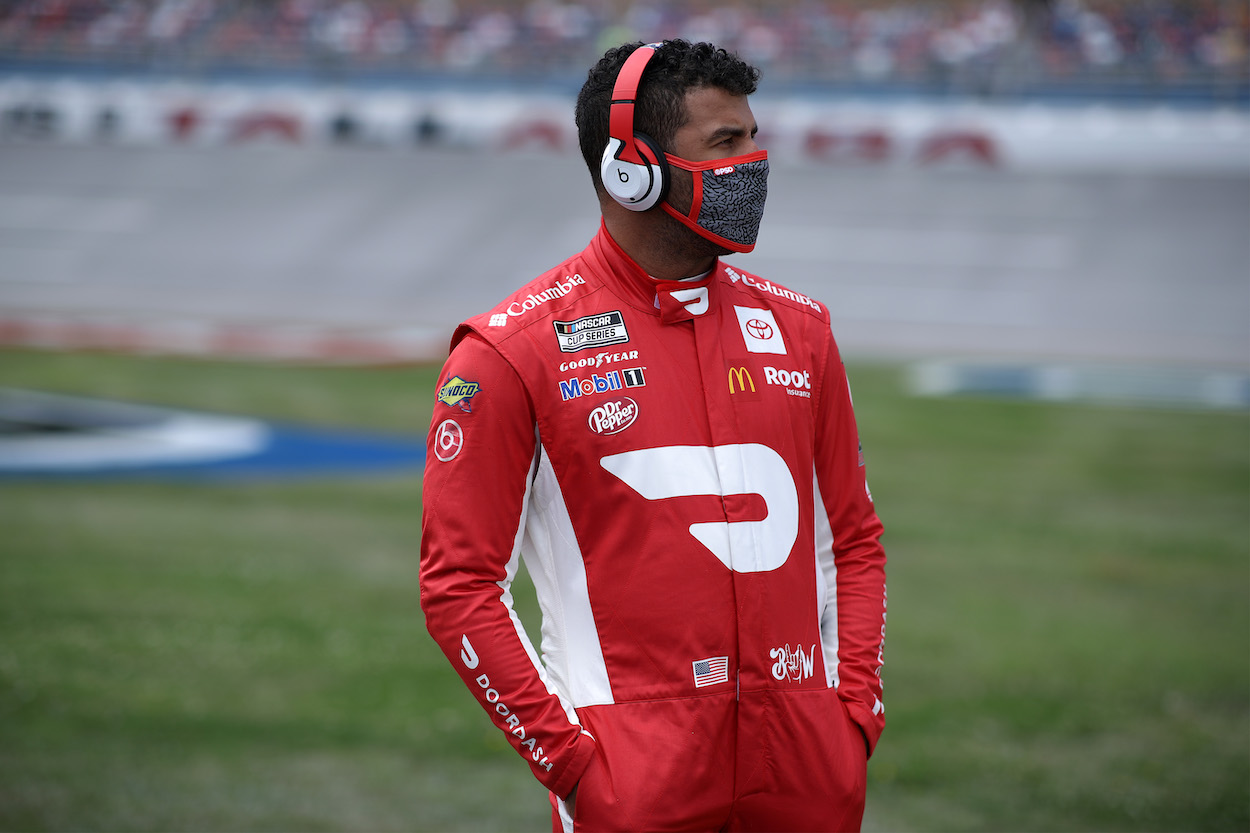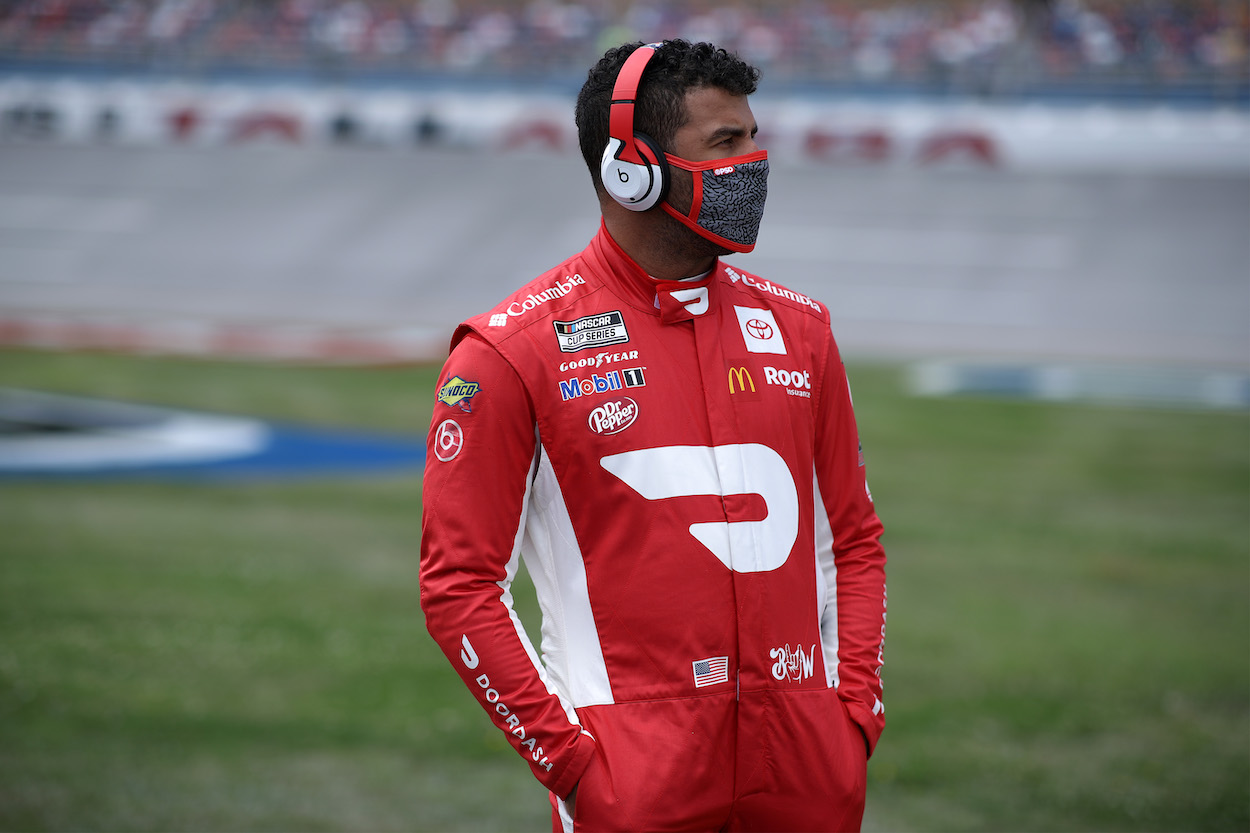 Bubba Wallace's 2021 NASCAR Cup Series season has been highlighted by becoming the first Black driver to lead a lap at the Daytona 500 and winning his first career stage at Talladega. However, after the Alabama race, fans weren't talking about his on-track accomplishment but how he rejected a Fox interview before the race. 
Wallace stood off by himself on the grid, wearing headphones, facing the grandstands, when a Fox camera and mic unexpectedly approached him. He waved them off and didn't do the interview.
Jeff Gordon suggested Wallace was in a zone preparing for the race. The fans, however, weren't as understanding with some suggesting the move was disrespectful.
Wallace explains what happened before Talladega 
The next day, Wallace posted a thread on Twitter explaining his side of the story. He opened by talking about his depression and how music helps him cope with it. Then he addressed the prerace incident.
"Imagine having a camera rush up to you and ask you to look into the camera with no context..while your music is playing.. imagine not knowing you were being interviewed and you stayed focusing on the task at hand.."
Wallace concluded by saying while some viewed what he did as disrespectful, he knows the truth and encouraged others "to be themselves and don't let others tell you otherwise."
Details his depression and how he copes
In a recent interview with Autoweek Magazine, Wallace talked in more detail about his depression and why he's choosing to use his platform to candidly discuss a subject that has been stigmatized for years. 
"There's a stigma that, if you're on TV, are an athlete or celebrity, that you don't have problems," Wallace pointed out. "That's not true. I'm trying to erase that stigma because I continue to say it, depression doesn't care who you are. It doesn't care how much money you make. It doesn't care what you look like."
Wallace said with his depression, there are days when you feel fine and the next day is a slap in the face. He acknowledged coping with it can become particularly challenging when your job requires you to drive a car almost 200 mph for four hours and then mingle with fans.
"You're just down in the dumps and then you have to go in public, put on your best face and show up and do your job, and there are days where that's really hard."
To his credit, Wallace has used his platform as a NASCAR driver to speak out on social justice issues and racial inequality. He's also used his voice to address a more personal issue like his depression. Up to this point in his career, the history books will show a NASCAR driver whose legacy was much bigger for what he did off the track than anything he could have ever done on it.