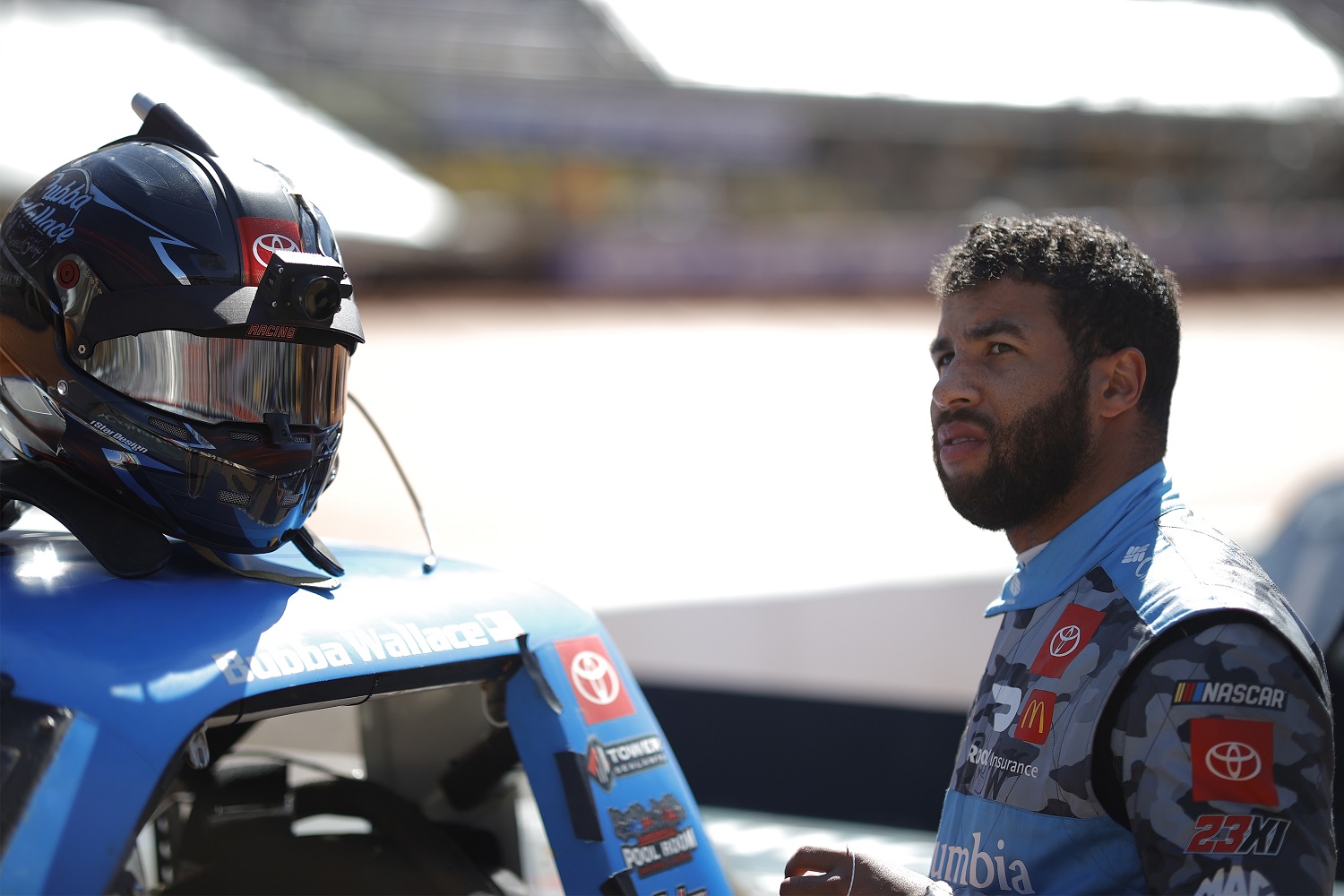 Bubba Wallace Is on Track To Fatten His Bank Account With a Savvy New Venture
Bubba Wallace and sponsor Columbia Sportswear have gone into business together to sell outdoor goods through Amazon.
Gone are the days when merchandising by NASCAR Cup Series drivers consisted of selling diecast cars for $29 from trailers at the track. Bubba Wallace apparently is learning something at the hands of master marketer Michael Jordan, because his new business venture could be a game-changer in motorsports.
NASCAR is all about sponsorships and marketing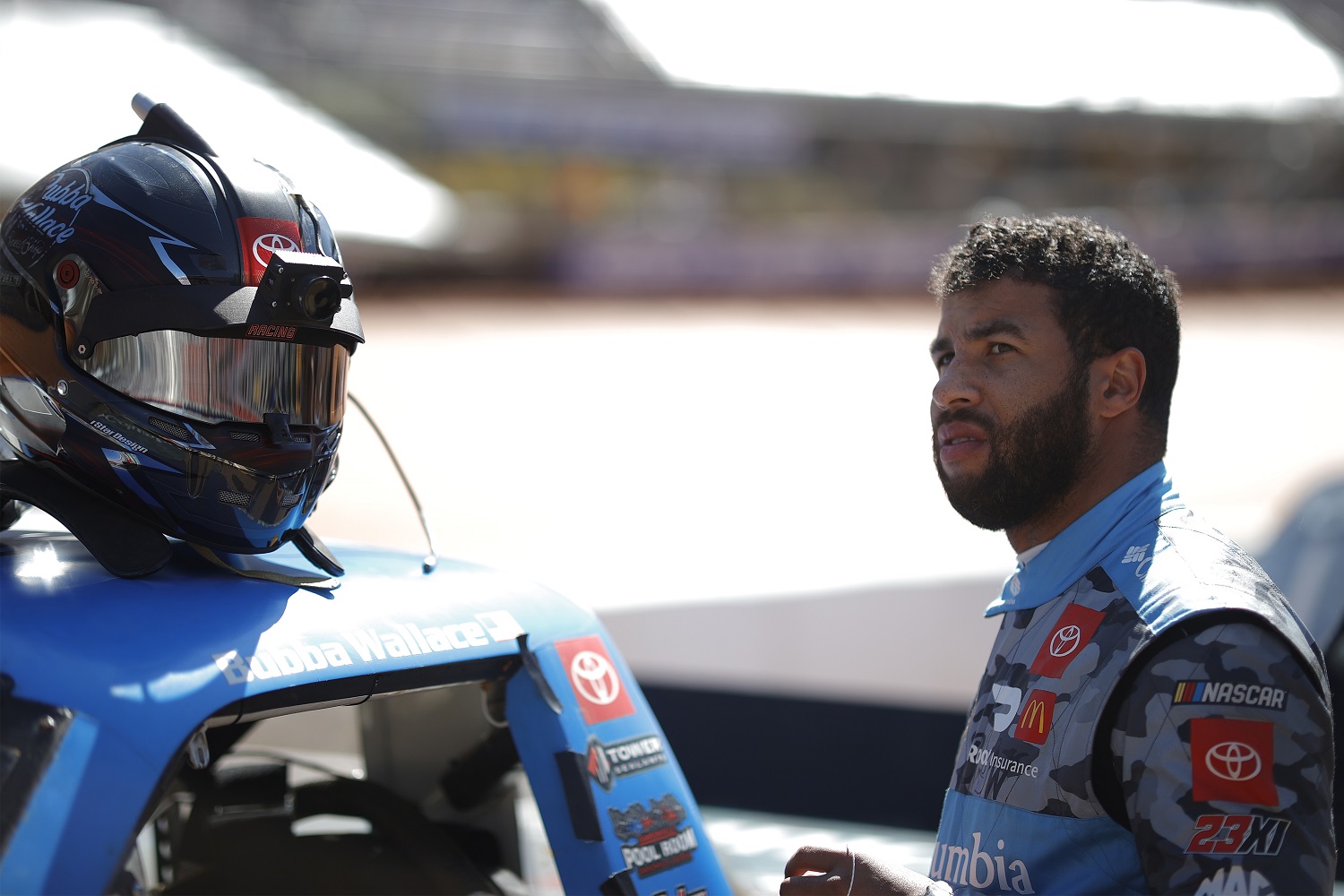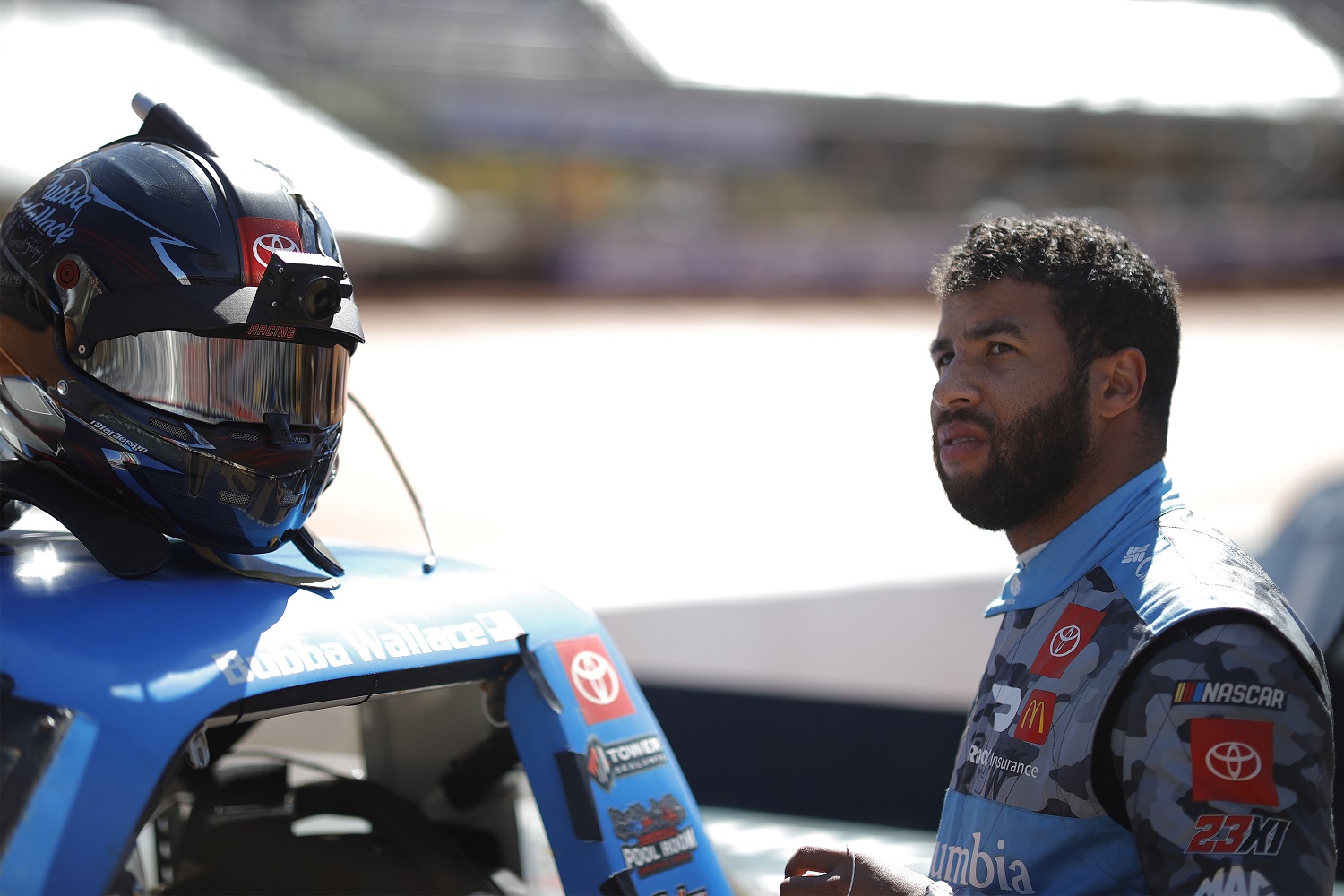 When Forbes reported in February 2020 that Kyle Busch was the highest-paid NASCAR Cup Series driver at $17.8 million, the data may have been accurate, but conclusions drawn by outsiders weren't. The website broke down the money as $16.1 million in salary and prize money, with the remainder from endorsements and licensing.
Realistically, almost all the money made by big NASCAR names stems from sponsorships and marketing. Although cash from television rights filters down to drivers in the form of prize money, teams are funded largely by corporate deals. That huge salary for Busch is a function of the sizable checks that Mars, Inc., (which makes M&Ms) and other sponsors pay Joe Gibbs Racing each season to plaster their ads on cars.
That's why what Bubba Wallace did on April 1 was no April Fools' Day joke. Wallace, the driver for Michael Jordan's 23XI Racing team, has moved into retailing. And he's doing it with the 800-pound gorilla of selling, Amazon.com.
Bubba Wallace is on track to fatten his bank account
Bubba Wallace landed a sponsorship deal with Columbia Sportswear midway through the 2020 NASCAR Cup Series while he was still competing at Richard Petty Motorsports team. When Wallace decided at the end of the season to leave for Michael Jordan's start-up outfit, Columbia Sportswear followed him to 23XI Racing.
Obviously, Columbia can sell Wallace-related merchandise through its retail partners, but floor space is tight. As of April 1, Wallace and Columbia are going direct to shoppers. They have partnered with Amazon.com for a branded online storefront called The Spring Outdoor Event, which the driver says highlights his love of outdoor activities like camping, hiking, and fishing.
Most of the merchandise is along the lines of Columbia apparel, tents, and sleeping bags, but the ever-savvy Wallace also worked in products from his other sponsors, including Dr Pepper and Beats by Dre.
In short, Wallace has figured out how to give his fans a closer look at the products that he's otherwise hawking while driving 195 miles an hour down the back straight at Talladega or while his car is caked in dirt at Bristol. And he's doing it with Amazon, which merely sold $386 billion in goods and services a year ago.
It's a smart play on the part of Wallace and Columbia.
How is Bubba Wallace doing this season?
The Easter weekend traditionally is a quiet one for NASCAR. No Cup Series race has been run on Easter Sunday since 1989, and even that was a makeup date for a race postponed by bad weather. The time off gives the teams a chance to catch their breath early each season.
Thus far, the seven races have each been won by a different driver, beginning with Michael McDowell's stunner at the Daytona 500. Denny Hamlin, who owns a stake in Bubba Wallace's team, has not won yet, but he has finished in the top five six times. That has given him a comfortable lead in the NASCAR Cup Series standings over Joey Logan, Martin Truex Jr., and Kyle Larson.
Wallace is off to a sluggish start, and he sits 21st in the standings. Wallace has held brief leads in three of the seven races but still has not finished in the top 15. He ran into misfortune the last time out on the dirt at Bristol. Wallace was running well late in the race when he cut a tire and had to pit under the green flag. It cost him 20 places, and Wallace finished 27th.
Like Sportscasting on Facebook. Follow us on Twitter @sportscasting19.