Buckie Leach, 1958-2021: An Appreciation of an American Fencing Driving Force
Ask a sports fan to name as many coaches as he or she can from the just-completed Tokyo Olympics. It's unlikely they'll name anyone aside from Gregg Popovich in basketball, and it's a shame. As successful as he is, Popovich rates as a caraway seed on the bun of his sport relative to what Buckie Leach meant to fencing.
Leach, 62, died in a motorcycle accident Saturday, shortly after returning from his coaching assignment in Tokyo. His family has lost a funny, insightful, and driven man. His sport has lost the mastermind behind a women's foil program that finally can match the great European teams touch for touch on the strip.
Buckie Leach started his dynasty in Rochester, New York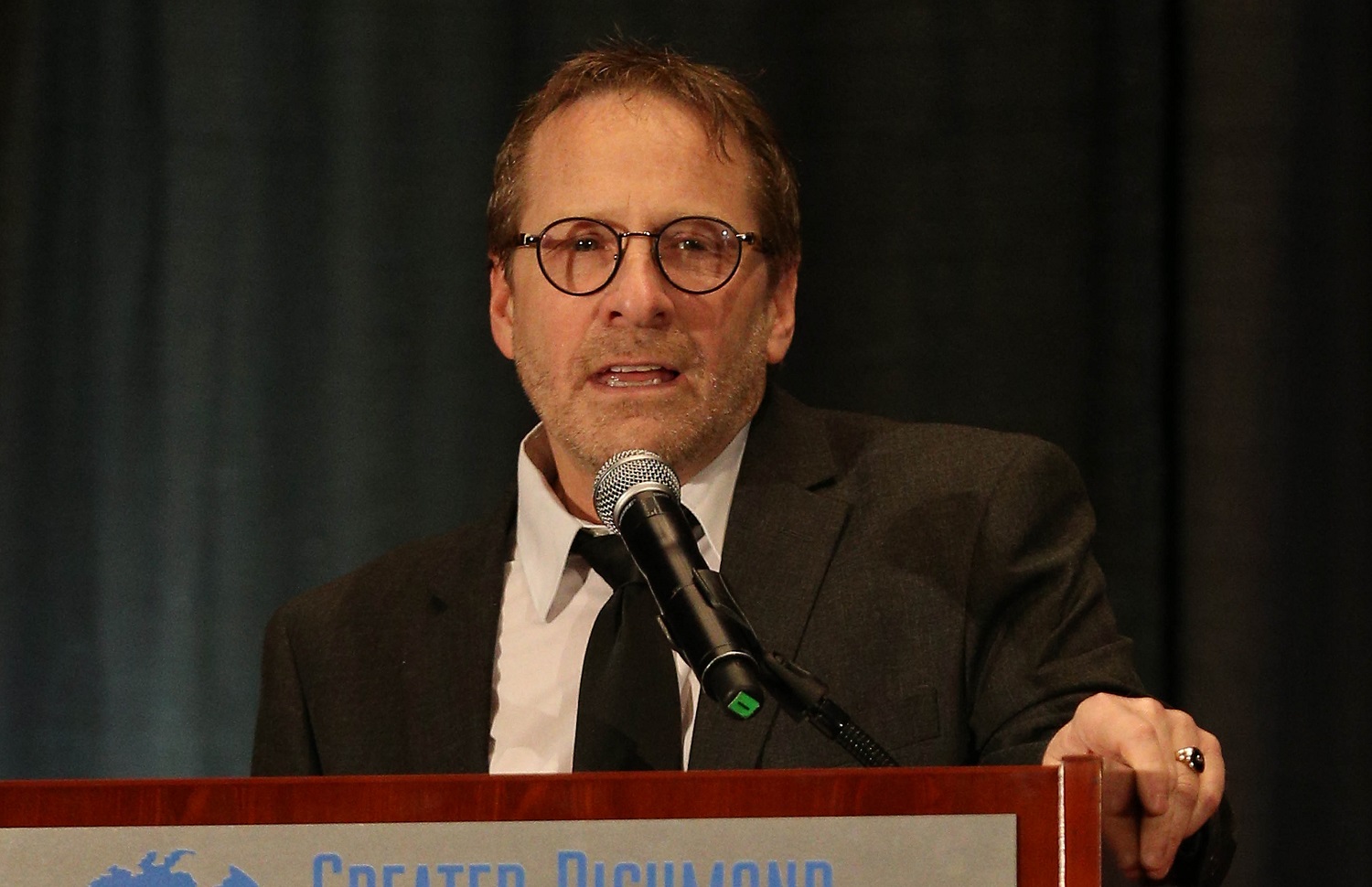 My introduction to Anthony "Buckie" Leach came in 1986 or '87 in a makeshift training center on one of the upper floors of a rundown manufacturing building in Rochester, New York. I was writing a feature on one of Buckie's young fencers to preview the Empire State Games, a visionary annual event in the tradition of the Olympics.
The furniture looked well beyond "gently used" in Rochester Fencing Centre's (RFC) cramped, hot, and noisy quarters. But the fencing strips were abuzz with eager students, and Buckie took on a dozen tasks at once when I showed up needing a few minutes of his time to help fill out my story. He dropped everything, and we spoke for probably 45 minutes that first time.
That would become his trademark with the media, his fencers, and anyone else who needed a hand. There was no one too unimportant to merit him breaking away to help.
Intrigued by what I saw that first time, I became a frequent visitor to RFC, and one of my early memories was of watching Felicia Zimmermann, who was 12 years old at the time and was an emerging star in youth competitions. As I marveled at her graceful movements on the fencing strip, punctuated with aggressive attacks and effortless domination of sparring partners, the mother of that first fencer I'd written about approached and said, "She's special, but just wait. Her sister is going to be something when she reaches that age."
Iris Zimmermann was six years old at the time. I asked Buckie if what I'd just heard was accurate.
Buckie smiled. He knew.
He turned the U.S. women's foil program into an international power
The Zimmermann sisters were among Buckie's first stars. When Iris Zimmermann came home in 1995 as the first American to win a Cadet World Championship in any weapon, earning gold in the foil at age 14, it was a game-changer here and abroad. The Europeans could no longer treat U.S. fencers as second-class competition, and Leach had proof of concept that his training, which incorporated cross-training and hours in the weight room (seldom done in the sport), worked.
Fencers from around the world gravitated to Rochester to train, living with local families and spending long hours at RFC, which Buckie moved to a more spacious location.
Both Zimmermanns went on to represent the U.S. in the Olympics, as did training partners Ann Marsh-Senic and Suzie Paxton. Buckie pushed them and so many others to their limits. And then he nudged (well, it was more than a nudge) them beyond to help them achieve even more than they could have dreamed.
The nation's governing body for fencing noticed. USA Fencing appointed him as the women's foil coach at the 1996, 2000, 2004, 2016, and 2020 Olympics. The organization inducted him into its hall of fame in 2013.
He left Rochester in 2001 to join the staff at New York City's famous Fencers Club and later landed on the staff at Notre Dame, where he helped develop multiple NCAA champions.
Leach closed his run mentoring the national team with a flourish. His teams won gold, silver, or bronze at three straight World Championships beginning in 2017. Last month in Tokyo, the team narrowly missed making the medal podium, but Lee Kiefer became the first U.S. woman to capture an Olympic gold in the foil.
Tributes are pouring in for Buckie Leach
The news of Leach's death began circulating early Sunday, and the shock was universal. He had just retired from his position as an assistant coach at Notre Dame, but we all assumed that there was no way he could give up the sport entirely. Even if he didn't coach in Paris in 2024 and Los Angeles in 2028, he certainly would have a hand in preparing our next generation of champions.
Instead, so few had the opportunity to congratulate Buckie on the Tokyo results before his death.
Tributes began pouring in on Sunday.
"Our hearts are broken at the loss of U.S. Women's Foil Team coach Buckie Leach just two weeks after leading the squad at his fifth Olympic Games," USA Fencing posted on social media. "It was his heart, passion and laughter that made Buckie one of the most beloved coaches in the sport."
Notre Dame head coach Gia Kvaratskhelia cited his colleague's "kindness, decency, and humanity."
He added: "Buckie's legacy at Notre Dame and within American fencing stretch far beyond the athletic accomplishments of the fencers and teams that he coached. Rather, his enduring memory will be of the incredible person that he was – his kindness, his passion, his sense of humor, and the genuine way he brightened the lives of everyone who was fortunate enough to know him."
Charles De Gaulle spoke of the graveyards being full of indispensable men, an observation that was on point. In the case of American fencing, the momentum is in place to continue growing and achieving even without the man who contributed so much.
Each scoring touch on the strip and each trip to the awards podium will raise the sport higher and remind us of how Buckie made it possible.
A GoFundMe page has been set up to help Buckie Leach's family with the funeral costs and arrangements.
Like Sportscasting on Facebook. Follow us on Twitter @sportscasting19.