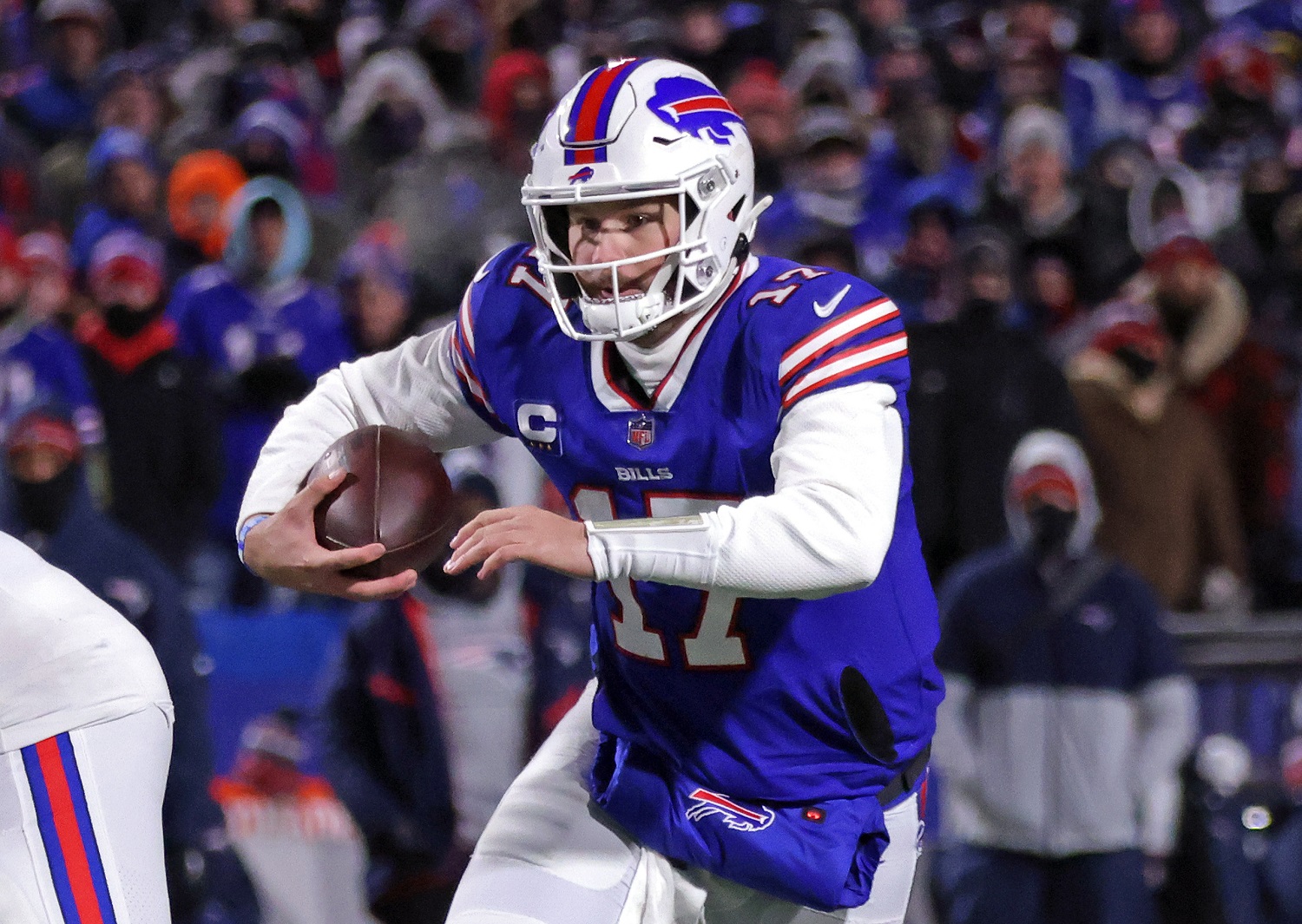 Buffalo Bills Quarterback Josh Allen Reminded CBS Announcer Jim Nantz of a U.S. President the Day He Took a Knee
CBS announcer Jim Nantz was impressed by John Allen's thoughtful gesture the day the Buffalo Bills quarterback visited him at his Pebble Beach home.
Jim Nantz's role in NFL and golf coverage for CBS Sports means frequent contact with big names in sports, sometimes watching them mature from prospects to veteran leaders and champions. As the NFL prepared to whittle its playoff field to four teams this weekend, Nantz shared a story about becoming a fan of Buffalo Bills quarterback Josh Allen because of a simple gesture.
Buffalo Bills QB Josh Allen is the heart and soul of Western New York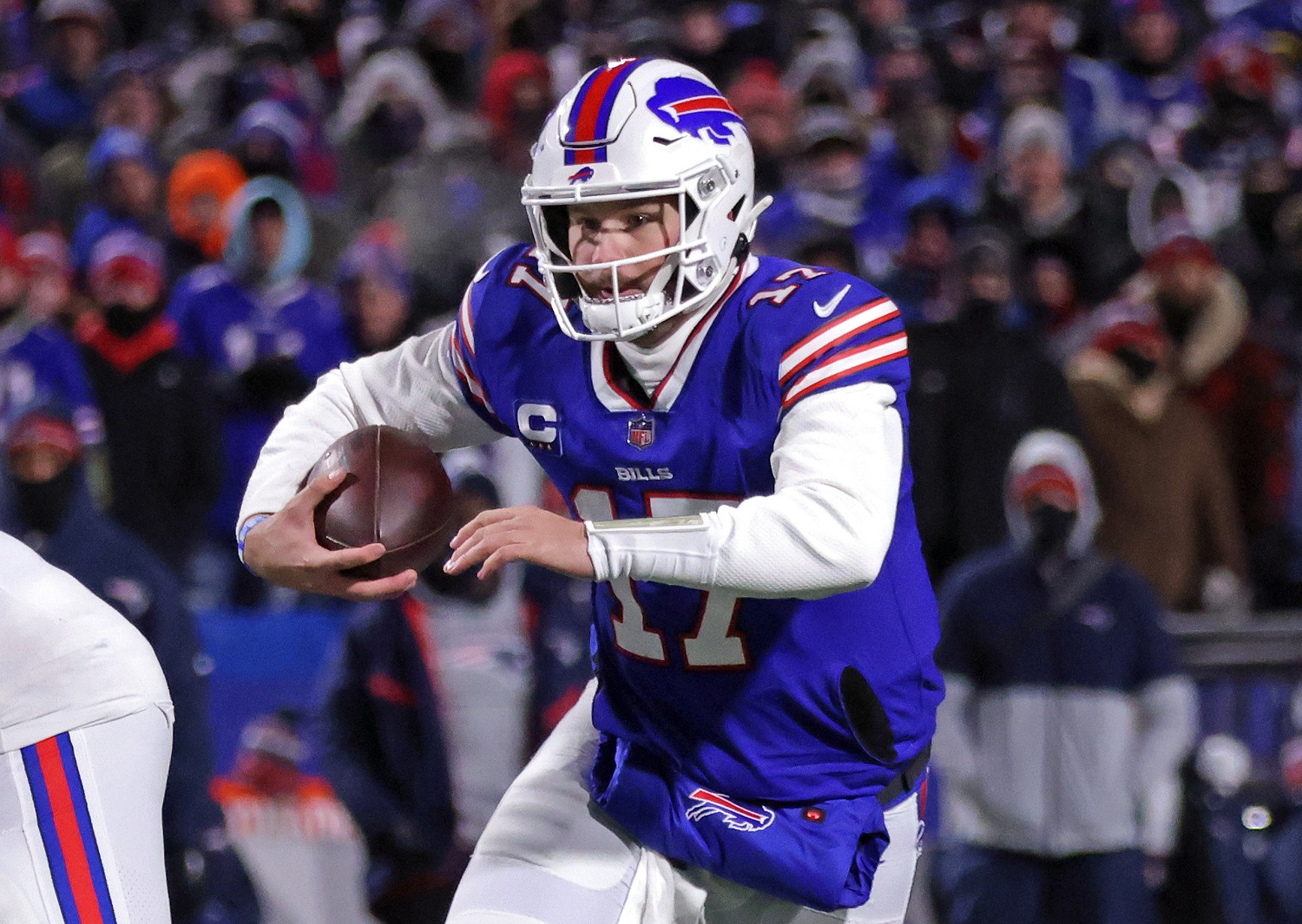 Josh Allen has become as beloved as Jim Kelly in the hearts of Western New York residents. Fans there ache for the Buffalo Bills to break through and finally win a Super Bowl, and Allen, 25, brings hope. He has checked all the boxes as a performer and a leader of a resurgent franchise that has booked three straight seasons of double-digit victories for the first time since the Bills went to four consecutive Super Bowls in the early 1990s.
He leads the Bills into the AFC Divisional Round at the Kansas City Chiefs on Sunday after another solid season that began with a six-year, $258 million contract extension keeping him in Buffalo through 2028.
Allen threw for 4,407 yards and 36 touchdowns in the regular season. His interceptions (15) climbed to a career high, but so did the QB's rushing yardage. He carried for 763 yards and six scores, moving the chains on 44.3% of his 122 carries.
It's that hard-nosed style by the 6-foot-5 QB that evokes memories of Jim Kelly in the minds of Bills fans. But when Jim Nantz thinks of Allen, he's reminded of the late president George H.W. Bush.
Josh Allen made a fan of Jim Nantz the day he took a knee
Josh Allen was born in the San Joaquin Valley, and the fourth-year Buffalo Bills signal-caller returns his native California in the offseason. During one such trip, he dropped in on the Pebble Beach home of CBS play-by-play announcer Jim Nantz, who'll call Sunday's Bills-Chiefs game alongside Tony Romo.
Nantz told The Buffalo News how his young son, Jameson, presented the quarterback with a stick-figure drawing he'd made of Allen. What happened next became indelible in Nantz's mind.
"Josh's instincts weren't to stand hovering over him," Nantz said. "He's a big guy. His instincts were to drop to one knee to see eye-to-eye to a 5-year-old's level. That is a gift."
The longtime host of The Master Tournament for CBS said the moment reminded him of seeing former president George H.W. Bush, who was in his 70s at the time, greet jazz legend Lionel Hampton in a restaurant.
"I just learned so much from him, just the way that he treated everybody with such respect and dignity," Nantz said. "Lionel Hampton was in a wheelchair. The president naturally dropped to one knee and had a conversation with him at eye level."
Nantz told Bush later the gesture left an impression on him. Paraphrasing their conversation, Nantz said the president told him, "'Jimmy, you never force anybody to look up to you. You get to their level, and you give people that respect and dignity so they're not put in the position where they have to look up at you all the time.'
"That was the life lesson."
The quarterback and the city are a great match
Jim Nantz is happy that the Bills locked Josh Allen into a contract extension through 2028, giving the team stability Buffalo hasn't had since Jim Kelly retired after the 1996 season.
"You guys have yourself a great man for your community and what a run, what a ride this is going to be for a long, long time," Nantz told the newspaper. "He's such a perfect fit for Buffalo, the vibe in Western New York around this team."
He added: "I can't even imagine him in another city now. … He so much embodies the personality of the fan base – hard work, strong. Strong-minded, really, just down to earth. It is totally who he is. He's just very gracious."
Taking a knee in a living room is different than taking a knee on the field in the closing moments of a football game.
"He may take a knee on the last play of the Super Bowl, but there'll never be anything more impressive to me than the way he took a knee to get down and communicate with my son," Nantz said.
All stats courtesy of Pro Football Reference.