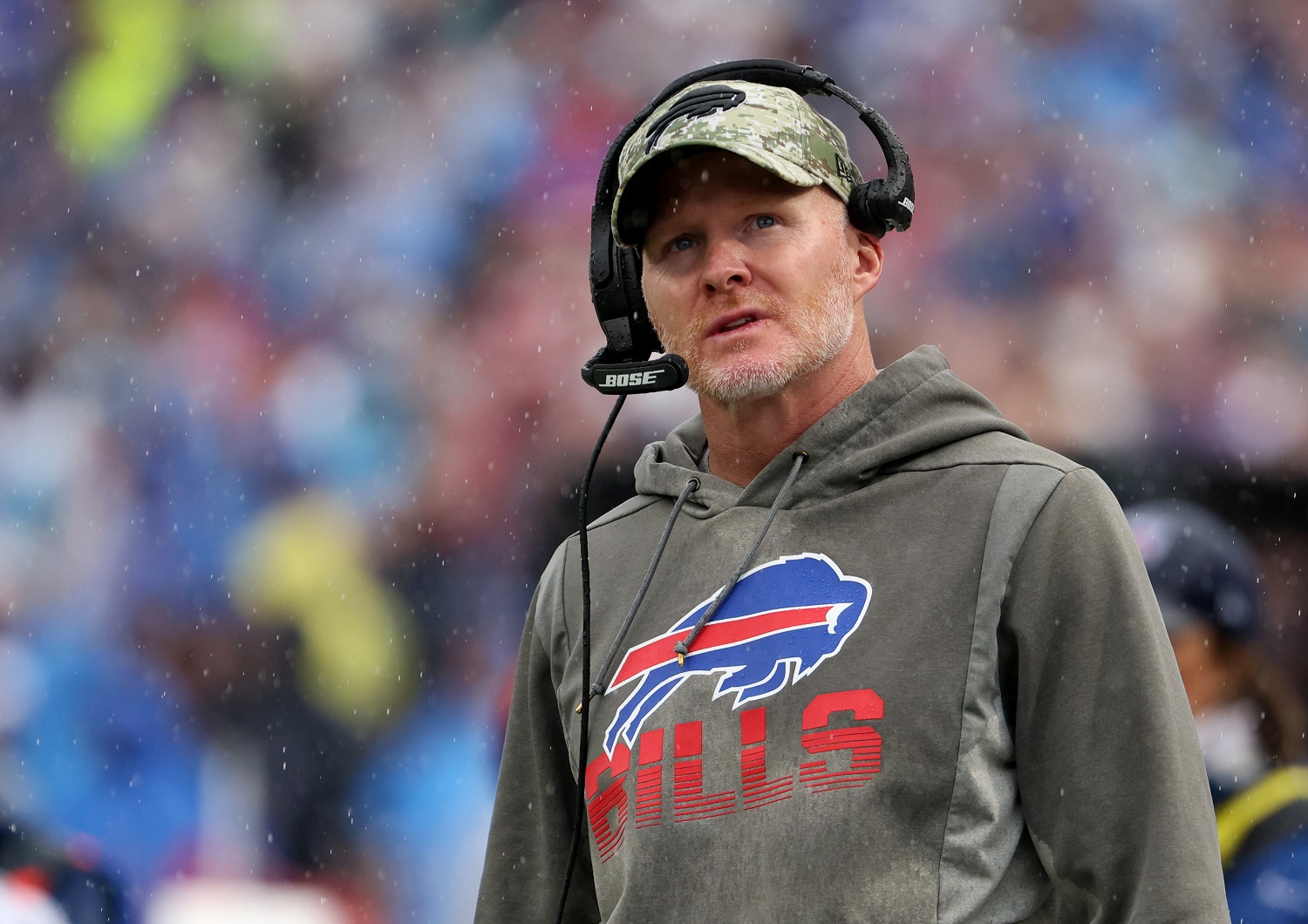 Sean McDermott Wrestled With Success Long Before Turning Josh Allen and the Bills Into Super Bowl Contenders
Fifth-year Buffalo Bills coach Sean McDermott was an accomplished wrestler in high school. Watching a college practice in 2019 taught him useful lessons.
Sean McDermott presumably isn't leaving the Buffalo Bills anytime soon. When he does depart, he will be their first head coach this century to exit with a winning record. One factor driving his success is that McDermott embraces the school of thought that says it's what you learn after you thought you knew it all that matters most.
That approach led McDermott to harken back to lessons learned as a high school athlete via a visit to a Division I wrestling practice three years ago. What he saw there might not carry the Bills past the Kansas City Chiefs in the AFC playoffs on Sunday. Still, it undoubtedly nudged Josh Allen and the two-time defending AFC East champions to respectability.
Sean McDermott and Josh Allen have the Buffalo Bills clicking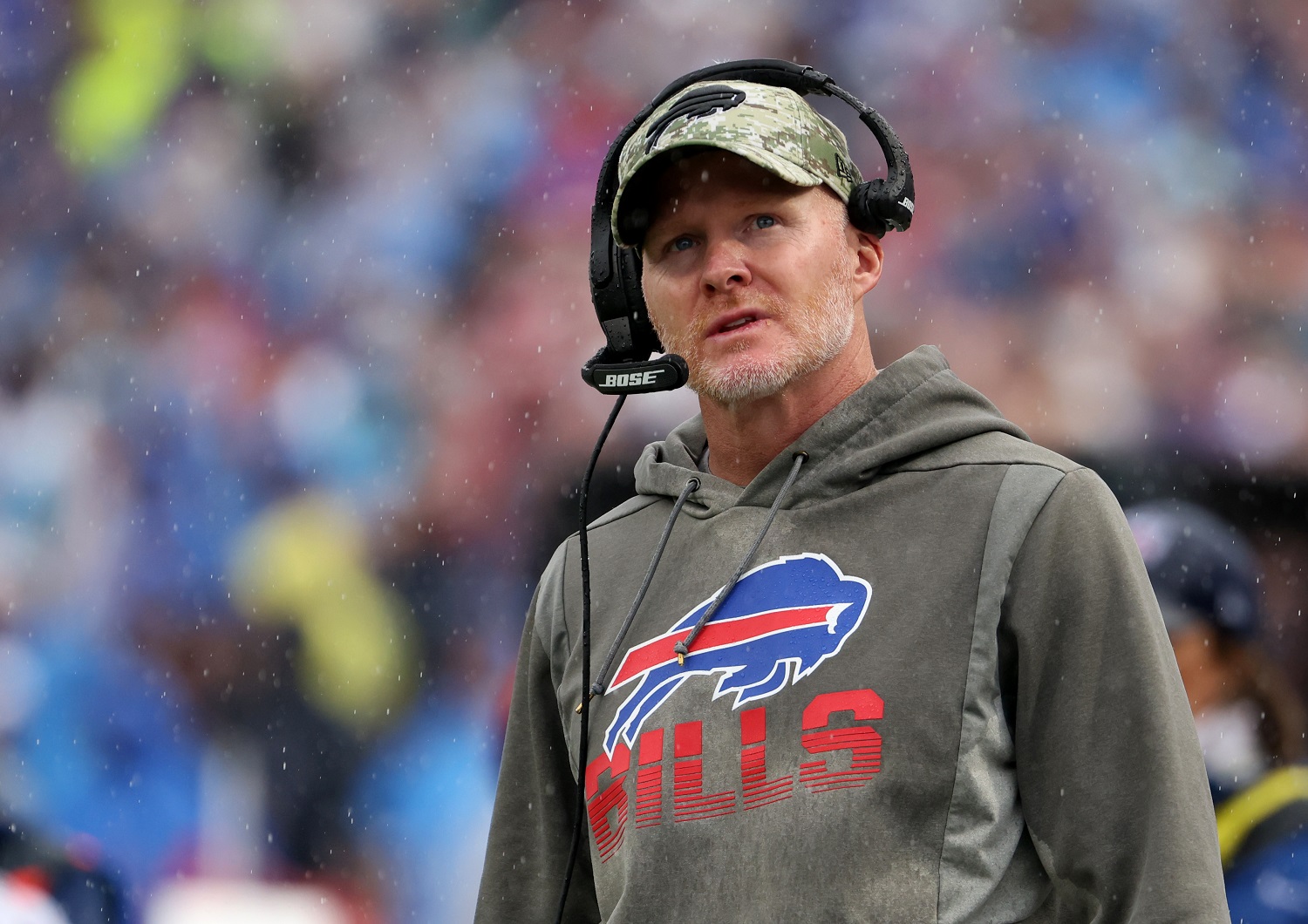 Coach Sean McDermott and GM Brandon Beane did not inherit a complete mess when they took over the Buffalo Bills in 2017. The team went 8-8 and 7-9 under coach Rex Ryan when owners Kim and Terry Pegula decided to start over.
Careful work in the free-agent market and NFL draft, including selecting Josh Allen, Tremaine Edmunds, and Ed Oliver, transformed the franchise. The Bills have registered double-digit victory totals in three straight seasons for the first time since 1993, which marked the last of four consecutive Super Bowl appearances.
McDermott, coming off eight seasons as a defensive coordinator for the Philadelphia Eagles and Carolina Panthers, is 49-32 with the Bills. As good as that record is, it pales in comparison to his work nearly three decades ago.
Back in his high school days outside Philadelphia, McDermott was a wrestling star who racked up two straight national tournament championships with a record of 61-0 while surrendering just a single takedown.
Those years feel relevant to his current success.
Sean McDermott went back to his roots with a visit to Penn State
Penn State's triumph at the 2019 NCAA Division I wrestling championship was the Nittany Lions' eighth title in nine years, and it came by their largest margin. The day before the team left for the tournament in Pittsburgh, Penn State coach Cael Sanderson invited Buffalo Bills coach Sean McDermott to attend practice.
"It was fascinating to watch the best of the best and how they do it, with the habits they have, the environment around practice, the environment around the program," McDermott said this week while previewing the playoff game vs. the Kansas City Chiefs for reporters.
Arguably the best part of the practice? The wrestlers played dodgeball. At the end of a long season, Sanderson understood perfectly how two more hours on the mats wouldn't matter.
"This is the top program in America," McDermott said, "and they're playing dodgeball the day or two before they leave for nationals. And I think it's just really how an elite coach prepares his team for all parts of getting his players, his wrestlers in this case, to perform at their best in mind, body and spirit, right? Not just the body, but also the physiological part of the approach and what goes into it."
Football coaches find value in players' wrestling backgrounds
Wrestling is arguably the most physically demanding individual sport a high school athlete can undertake, but it comes with benefits that can carry over to football: strength training, enhanced leverage and balance techniques, and mental toughness benefit linemen and linebackers in the battles within the battle on the field.
Buffalo Bills coach Sean McDermott, whose team is two victories from a trip to Super Bowl 56, undoubtedly learned that along the way, and other well-known coaches second the notion. Fox Sports football analyst Dave Wannstedt, who recruited Aaron Donald to Pitt while he was the school's head coach, sees the advantages.
"Wrestlers understand and learn leverage and balance – it's a real benefit," Wannstedt told Martin Rogers of Fox Sports. "But mentally, to be a wrestler, there are a lot of restrictions with weight and conditioning and the kind of shape you need to be in, so those guys are all incredibly tough. When I was recruiting, if they said the guy was a wrestler, I knew he had a tough mental approach and knew how to take care of himself."
It's uncertain how many former wrestlers dot McDermott's Bills roster, but Wannstedt sees a lot of football talent.
"I've been a fan of these Bills all year," he said. "That win they had last week, it is not very often you have Bill Belichick on his heels. Physically they got out there. They outhit them."
Like Sportscasting on Facebook. Follow us on Twitter @sportscasting19.