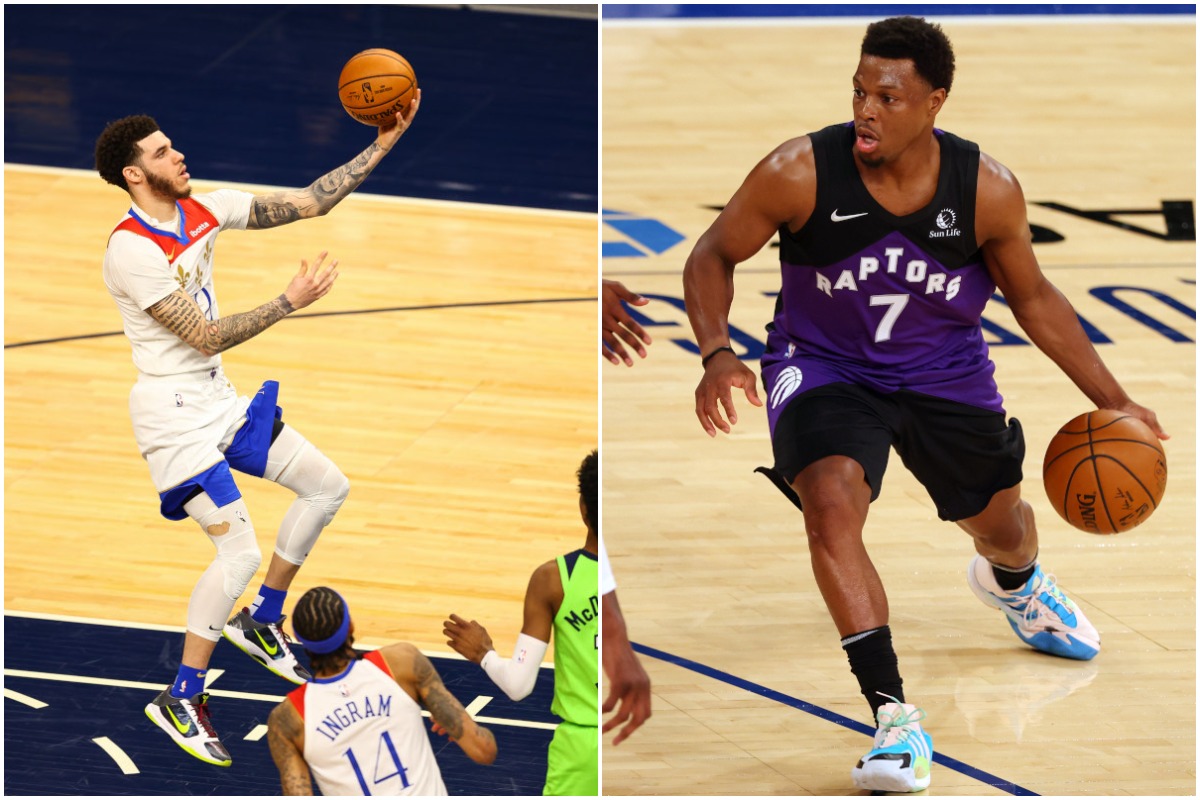 Bulls, Heat Face $10 Million Fines in NBA Tampering Probe Into Lonzo Ball, Kyle Lowry Deals but Don't Hold Your Breath
Full of sound and fury and likely to signify little to nothing, the NBA announced tampering investigations into a pair of sign-and-trade deals that were leaked early on the first day of the free agency negotiating period.
According to reports, the NBA has launched investigations into two of the first moves announced shortly after the free agency negotiating period opened. The league wants to determine if the Miami Heat or the Chicago Bulls are guilty of tampering related to sign-and-trade deals made by each team. Tampering? In the NBA? One should be shocked, shocked to learn there's tampering going on in the NBA!
Or maybe not so much. The NBA is the league where complex, nine-figure contract agreements hit the media one second after the negotiating period opens. Most of us can't negotiate a cup of coffee in one second. So, one can assume a $150 million contract agreement to be a bit more complicated and time-consuming than a shotgun wedding at one of those Elvis parlors in Las Vegas.
Seriously. This is the NBA. Former Los Angeles Lakers general manager Mitch Kupchak got flamed for not jumping the gun on free agency.
A more severe stance against tampering started in 2019
The NBA announced harsh new penalties for tampering in 2019. That was a year with a free agency market flooded with high-profile players. Most of those players were off the chessboard within a minute after the start time for negotiating. Kawhi Leonard seemed to be the only guy still traveling from city to city by stagecoach for face-to-face meetings.
The enhanced punishments for tampering are severe. There is a maximum fine of $10 million for teams. Executives are subject to suspensions, and franchises can have draft picks stripped and contracts voided. Additionally, per ESPN, team executives are subject to random audits of their communications, including phone records, text messages, and emails.
Since the new rules went into effect, one team, one player, and two executives have been fined, per NBA Communications. The NBA imposed a $50,000 fine against Golden State Warriors forward Draymond Green in August 2020. Philadelphia 76ers president of basketball operations Daryl Morey is a two-time offender, with a $50,000 assessment in December 2020 and a $75,000 fine in June 2021.
Pat Riley, the president of the Heat, paid $25,000 for a tampering violation in June 2021. In September 2019, the NBA penalized the Milwaukee Bucks $50,000 for tampering with their own player, Giannis Antetokounmpo.
The complexity of 2 deals set off alarms for the NBA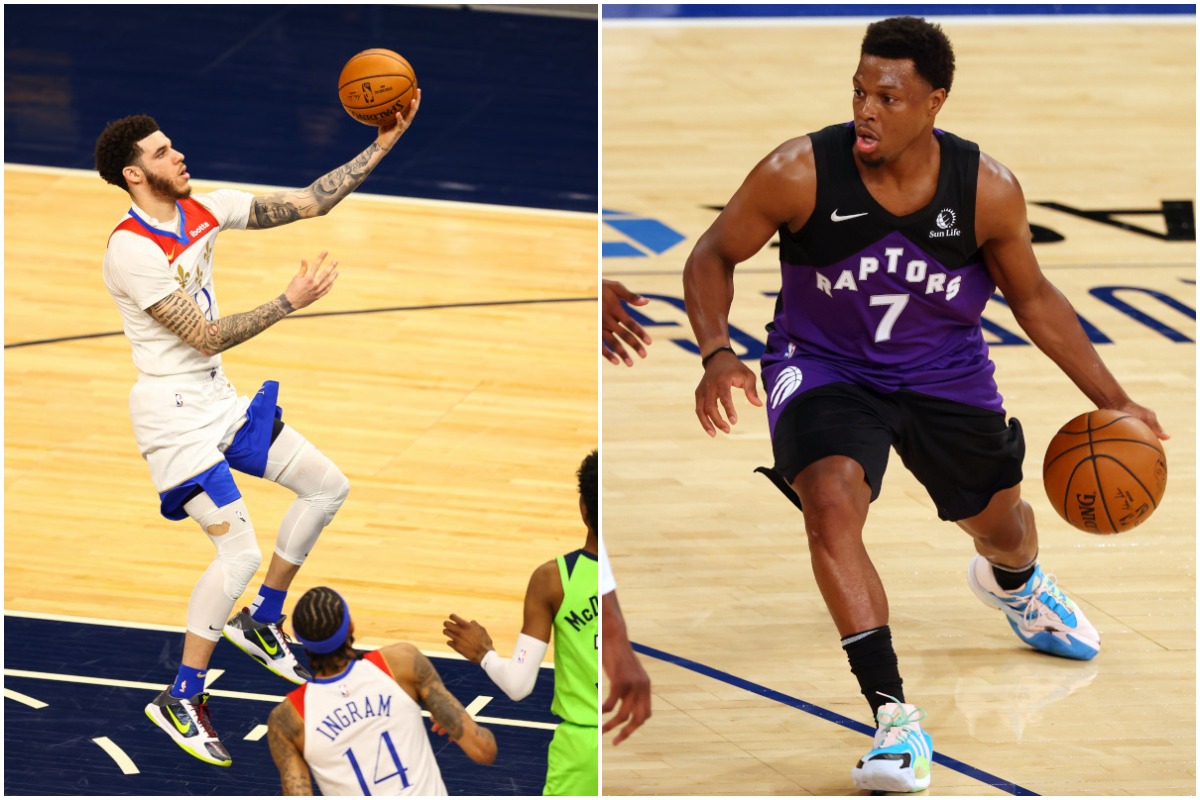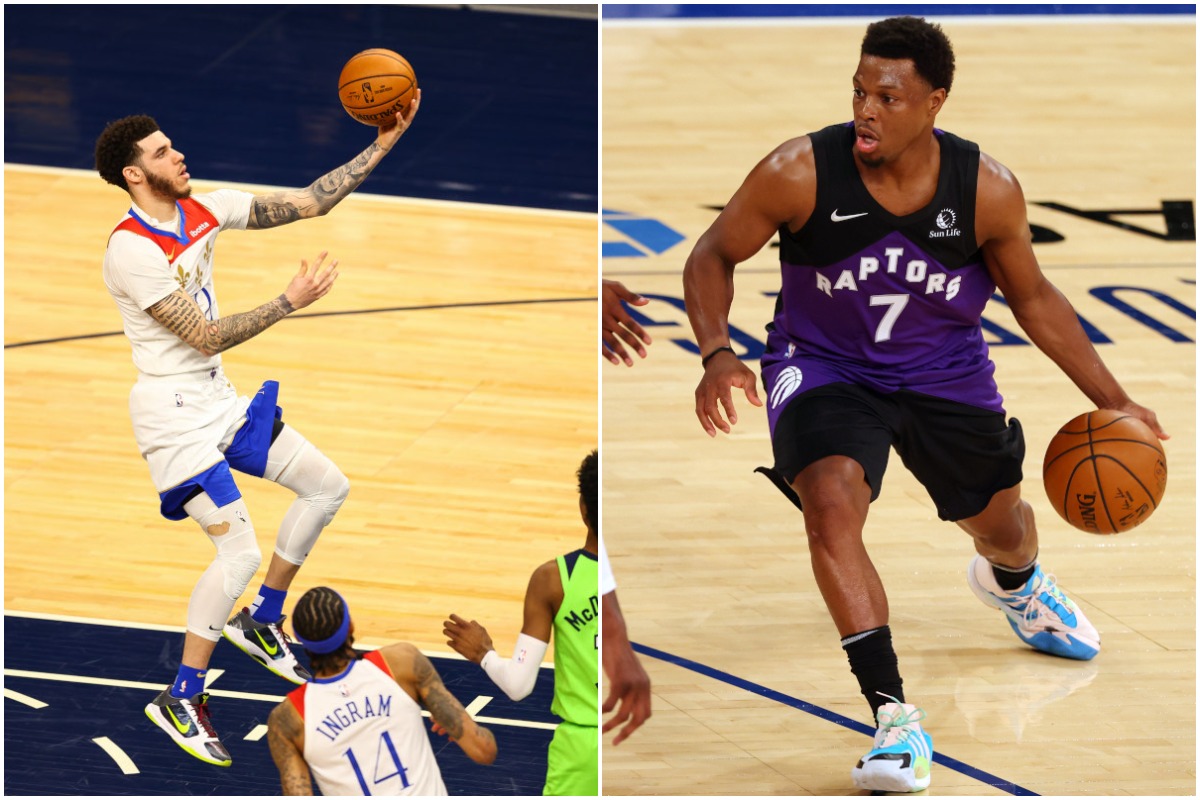 It's one thing to announce a maximum or minimum contract agreement quickly. Those terms are virtually cut and dry. But the Bulls' sign-and-trade arrangement to get free agent Lonzo Ball from the New Orleans Pelicans. So, too, did the agreement Riley made with the Toronto Raptors for Kyle Lowry.
The Pelicans signed Ball for four years and $85 million and swapped him to Chicago. When the Bulls inked Garrett Temple to a new three-year, $15.5 million deal, it became a two-way sign-and-trade. Tomáš Satoranský, a 2024 second-round pick and cash also went to New Orleans.
The Miami deal triggered louder alarms. The Heat exercised their $19.5 million option for Goran Dragić two days before the negotiating period. Dragić was then part of the package sent to the Raptors, along with Precious Achiewa. Toronto signed Lowry to a three-year, $85 million pact before shipping him (presumably next-day air) to Miami.
These cases are similar to what Milwaukee did last summer. The Bucks gave up a 2022 second-round pick for their dealings with restricted free agent Bogdan Bogdanović. Rubbing salt into the wound, Bogdanović opted to sign with the Atlanta Hawks.
What is tampering in the NBA?
Tampering has been against NBA rules for decades. When the NBA imposed the new penalties in 2019, Commissioner Adam Silver made it clear the league would no longer turn a blind eye to tampering, per Sports Illustrated.
No, instead, it's been chiefly a deaf ear. The penalties in place are harsh enough. But the chances of the NBA imposing one of those supermax fines is about the same as the odds a meteorite hits you. Those odds are 1 in 1.6 million, according to Stephen A. Nelson of Tulane University, just for the record.
Per NBA Salary Cap FAQ, the NBA collective bargaining agreement lays out how tampering is defined.
"Tampering is when a player or team directly or indirectly entices, induces or persuades anybody who is under contract with another team in order to negotiate for their services."

NBA Salary Cap FAQ
The NBA seldom addresses player-to-player tampering. Thus all the reports of recruitment behind the scenes at the Olympics and NBA All-Star Game.
The Ball and Lowry deals certainly don't pass the smell test. And we can all be sure executives from both franchises will be tapped lightly on each wrist, fined the equivalent of change in the couch cushions, and told to never, ever do that again.