Cain Velasquez Has Been Released by WWE but Still Has Plenty of Money in the Bank
Well, the Cain Velasquez experiment in WWE seems to have come to an end. But did it ever really get started? Brought in to face Brock Lesnar last year in Saudi Arabia, Velasquez wrestled just two matches for the company and has become the latest victim in the cost-cutting measures of Vince McMahon. But things should be okay for the former two-time UFC Heavyweight Champion as he's still got plenty of money in the bank. See what I did there?
Cain Velasquez made a fortune in UFC, where he once beat Brock Lesnar
After a couple of fights in smaller promotions to begin his MMA career, Cain Velasquez joined UFC in 2008, knocking out Brad Morris in the first round to begin his ascent up the ladder of the heavyweight division. On October 23, 2010, he obliterated Brock Lesnar to win the UFC Heavyweight Championship but tore his rotator cuff in the process and was sidelined for more than a year.
Velasquez returned to the octagon in November 2011 and promptly lost the title to Junior dos Santos. After knocking out Antonio Silva in May 2012, he regained his title in a rematch with dos Santos that December. He beat both Silva and dos Santos again before losing his title via submission to Fabricio Werdum in June 2015. After another year away, he returned to face Travis Browne, who later married Ronda Rousey, and knocked him out in the first round. However, injuries forced him out of action for quite a while and he had his final UFC fight in February 2019, a first-round knockout loss to Francis Ngannou.
Despite that loss to Ngannou, Cain Velasquez was still the higher-paid fighter that night, earning $450,000 in the loss. Throughout his career in UFC, Velasquez was a top draw in the company and earned millions.
He lost to Brock Lesnar in WWE in his only high-profile match
With his UFC career in the books, Cain Velasquez signed a multi-year deal with WWE in October 2019, just weeks ahead of the "Crown Jewel" event in Saudi Arabia on Halloween. He made his debut on the premiere episode of "Friday Night SmackDown" on the FOX network and attacked then-WWE Champion Brock Lesnar as part of a revenge storyline involving Rey Mysterio and his son Dominick.
WWE certainly played up the UFC history between Velasquez and Lesnar in the build to "Crown Jewel" but the match was simply not good. Lesnar avenged his defeat and tapped out Velasquez in about two minutes and continued his onslaught once the match was officially over. Velasquez was never seen on WWE television again. He wrestled a house show in November and there were plans to use him at January's Royal Rumble that never materialized.
It's not known at this time exactly how much money Cain Velasquez received in his WWE contract but reports said that it was a "lucrative, multiyear deal." Knowing that Vince McMahon wanted to keep him away from All Elite Wrestling, it was likely quite a bit. However, according to Dave Meltzer of "Wrestling Observer Radio", Cain Velasquez was released by WWE on Tuesday morning due to budget cuts that have impacted a number of wrestlers and producers.
How much is Cain Velasquez worth?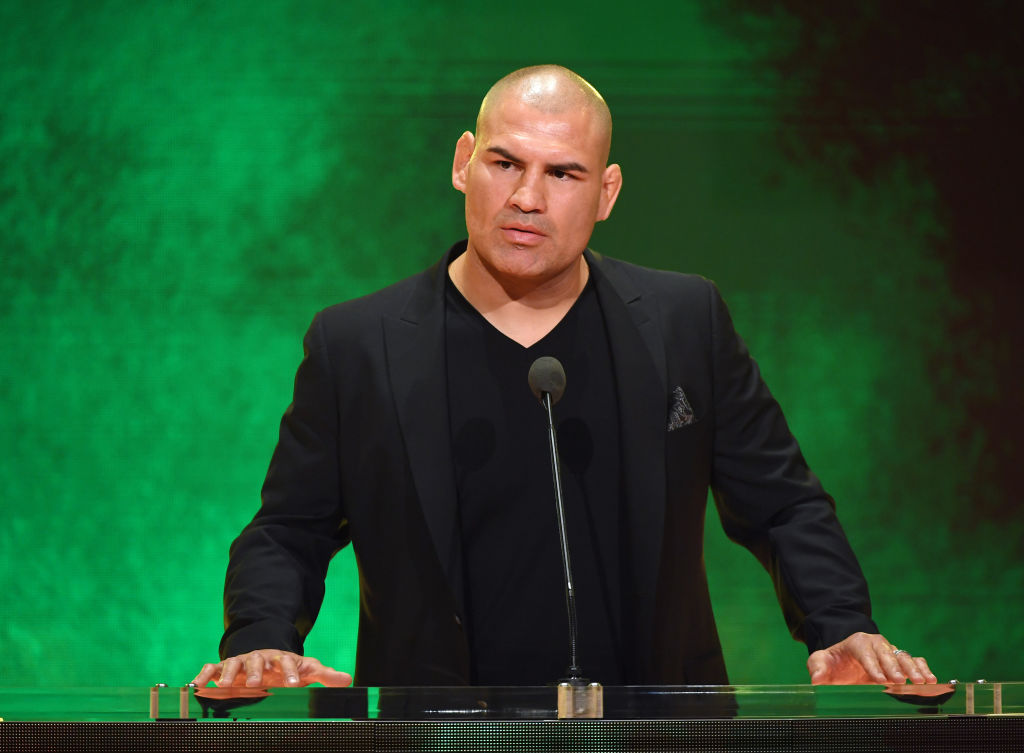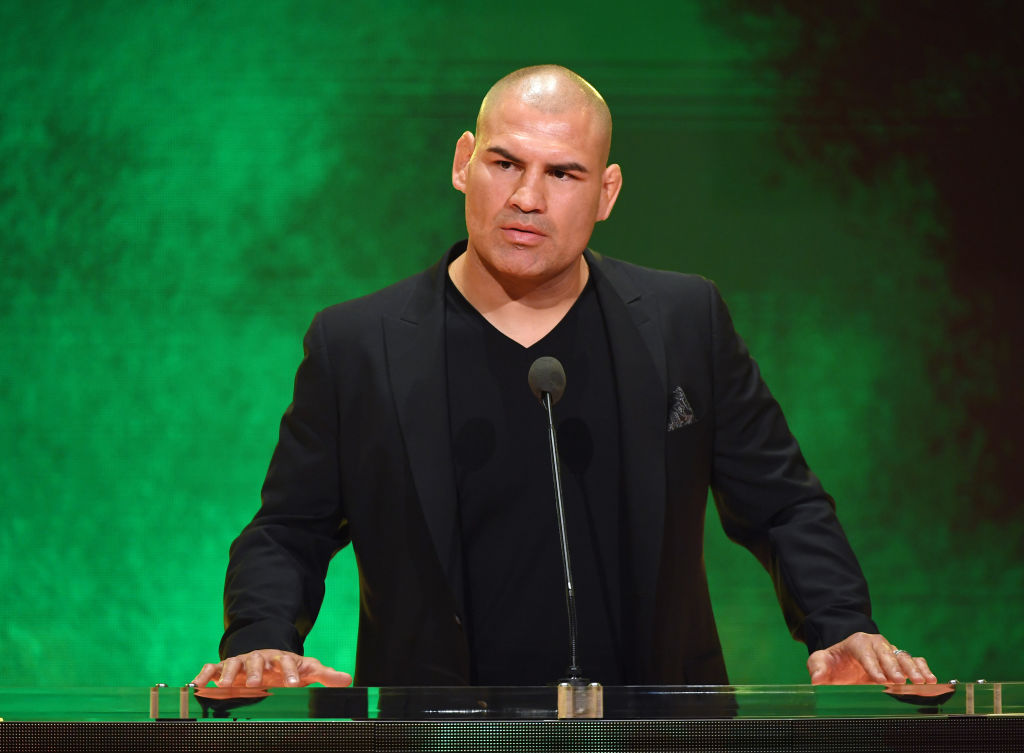 Despite his release from WWE, Cain Velasquez will be just fine. He'll likely continue his professional career in the AAA promotion in Mexico or in AEW, which does quite a bit of business with AAA already. He's also got plenty of money in the bank to fall back on while he figures out his next move. According to "Celebrity Net Worth", Velasquez has a net worth of around $4 million, a number that will surely will go up very soon when he signs that next contract.